8 Lane Electric Automatic Pill Counting Machine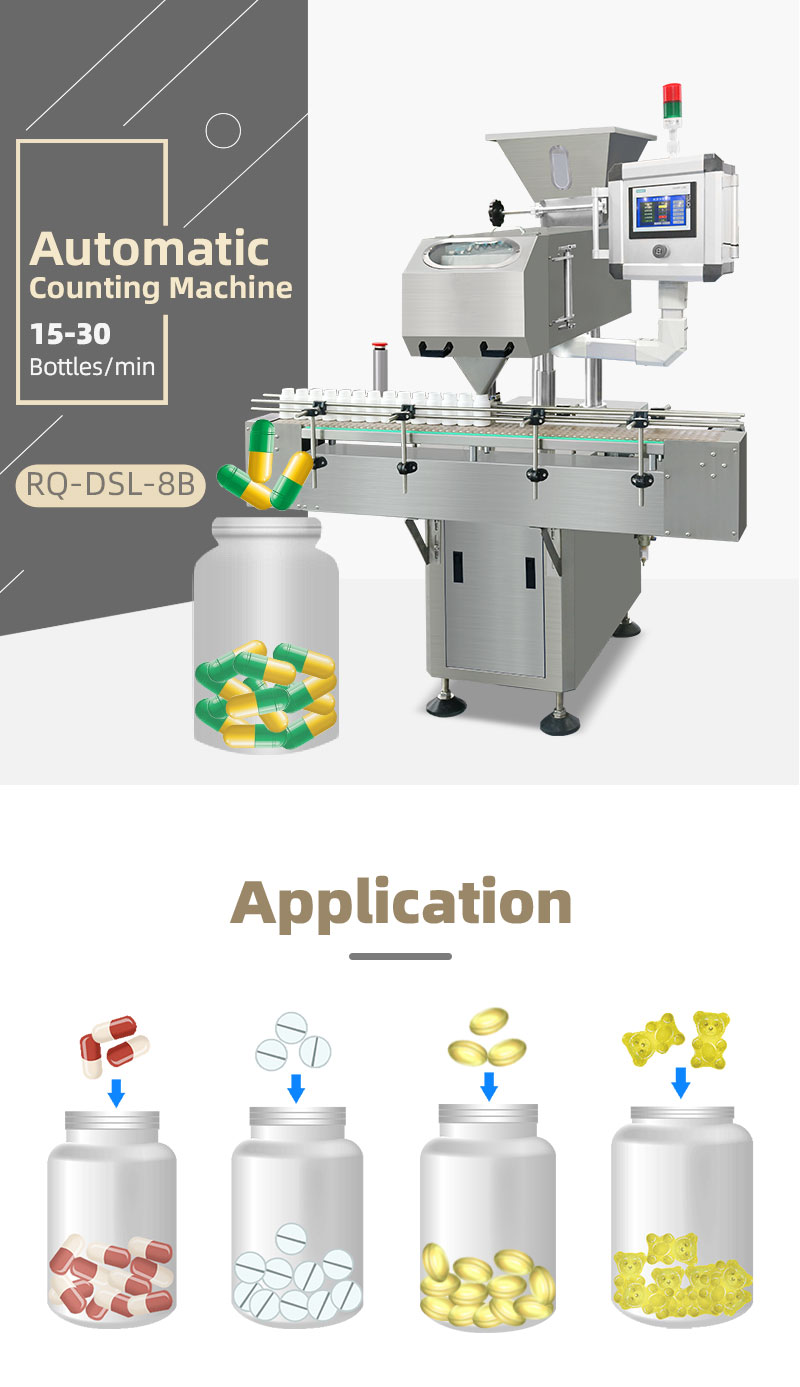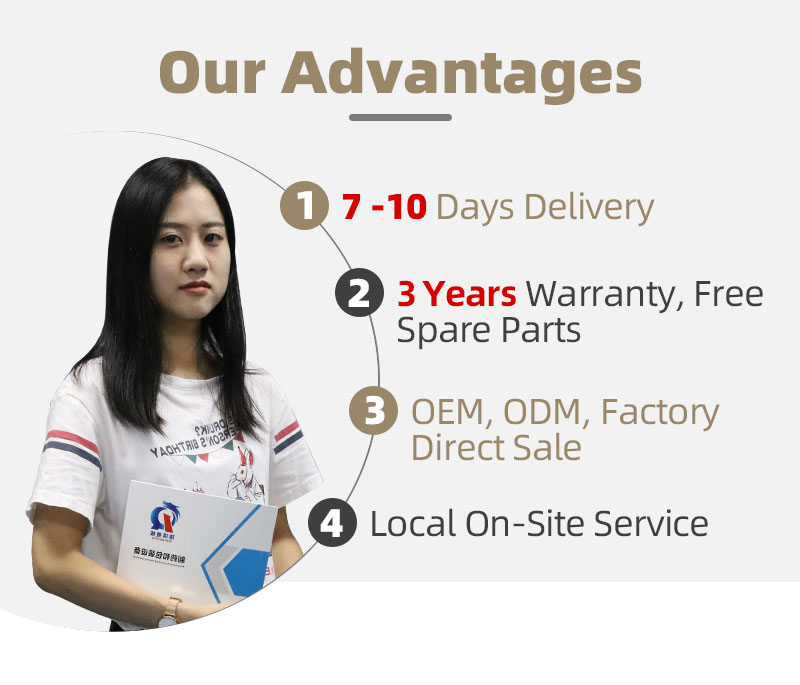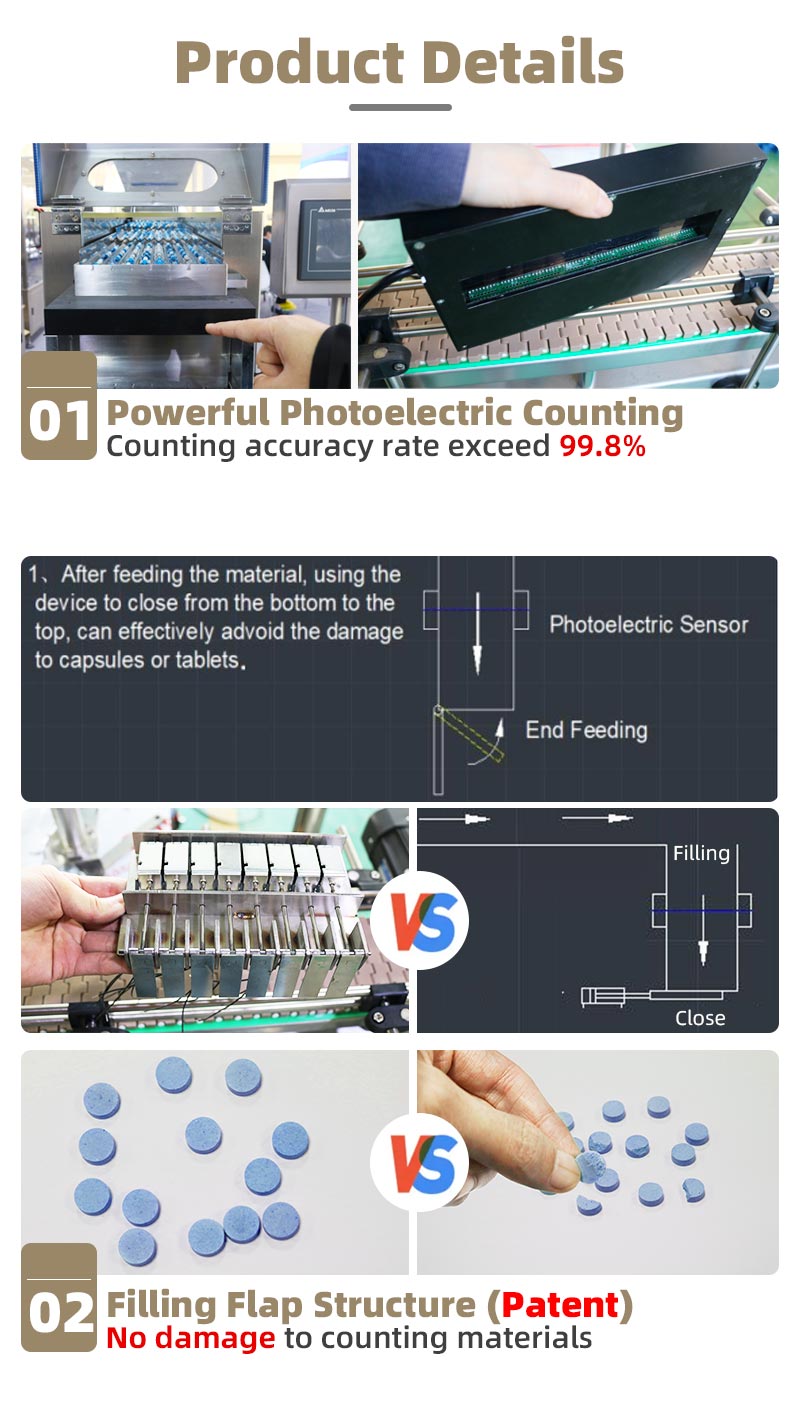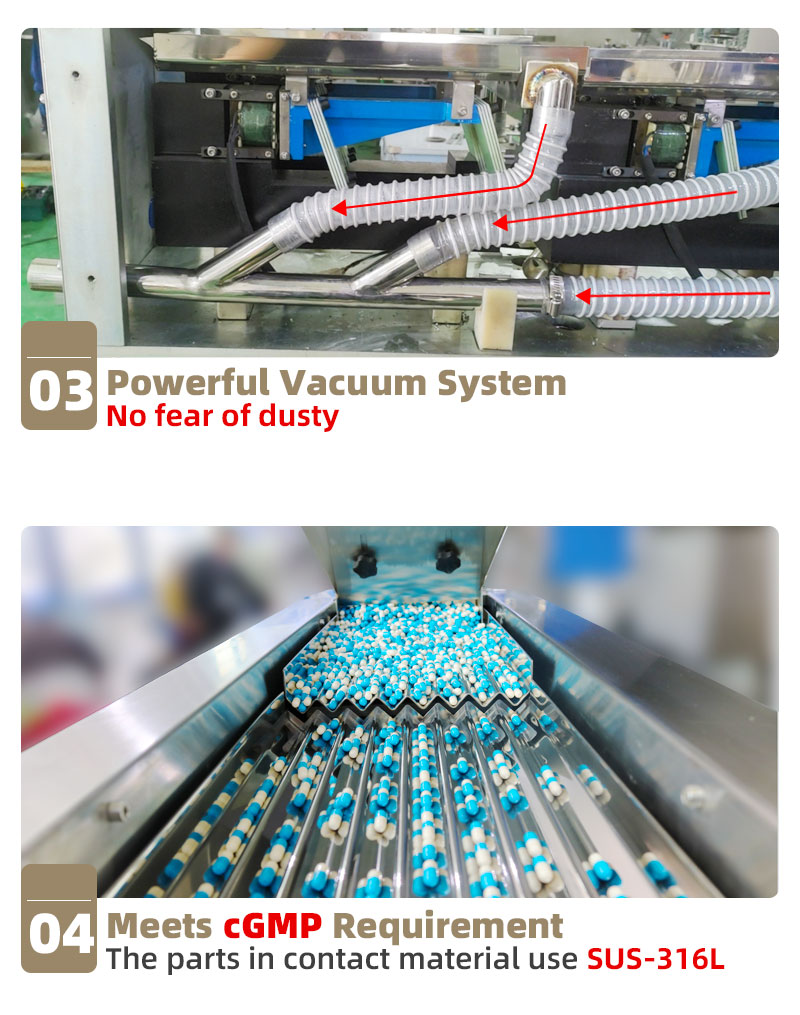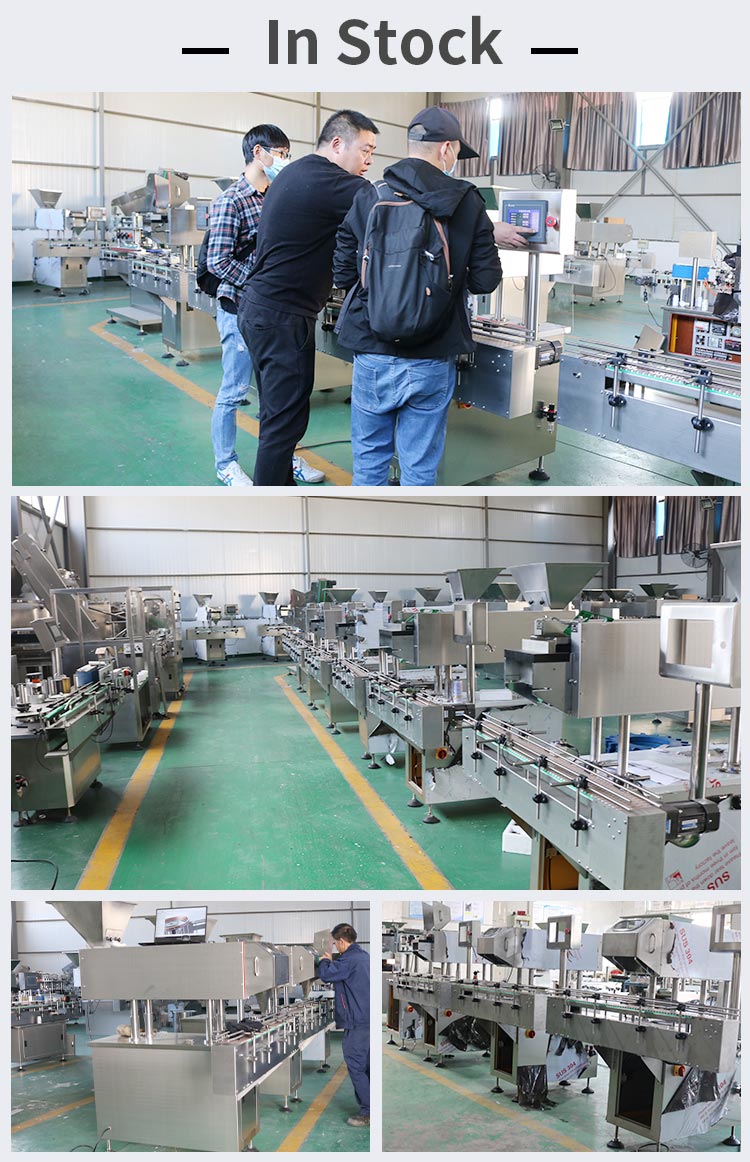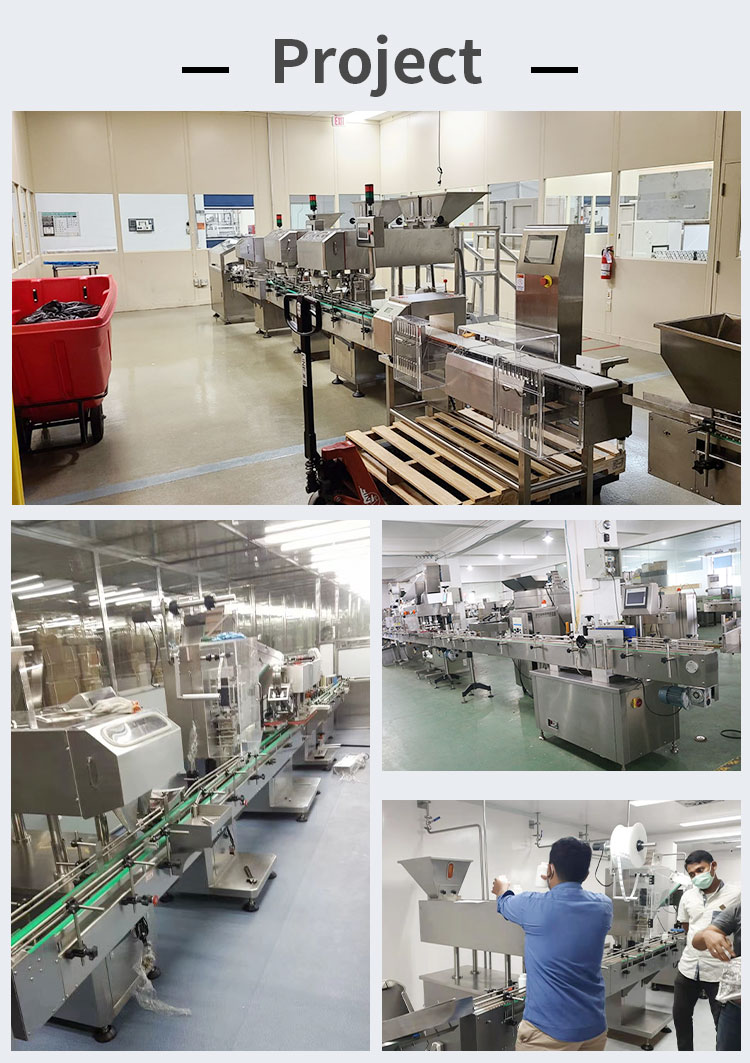 The 8B pill counter machine is RQ group's 13th generation of specialized machinery.DSL-8B Base on the technical advantages of the professional and technical working, our group has developed the 8B electronic counting machine. 8B mainly improved in the PLC touch screen and safety function protection and window observation and other aspects ofthebig upgrade. The DSL-8B's working efficiency range is between 15 and 35 bottles per minute.
*** DSL-8B'spowerful scanning and safe protection system. The electronic counting particle scanning system used in DSL-8B adoptshigh powerful unit. *** The360 degree moving PLC system in DSL-8B. 8BPLC touch screen can rotate in 360 degrees for easy operation. *** Excellent shockproof system design in 8B. We have installed a shock absorber spring system inside the DSL-8B machine. *** Why you should choose ours' DSL-8B electronic counter?
This RQ group by our professional production workers after years of skilled experience in the development of 8-channel vibration electronic grain counting machine has a very strong counting accuracy. His accuracy lies in the accuracy of counting function and bottling function are more than 99.8%, which is far higher than the industry standard. As for the final product part of 8b electronic counting machine, we use the Chinese national patent counting in the last bottle blanking flap part. This determines that the electronic granulator can open and close the cylinder valve without damaging the material. The electronic counter adopts damping spring, which can directly realize the characteristics of good stability and greatly reduce the running noise. We use the dust-proof high-power counting system unit in the dsl8b electronic counter, which can work stably even in the high dust environment under extreme conditions.
*** Technical parameter
| | |
| --- | --- |
| Name | counting machine DSL-8B |
| Production capacity | 15-30 bottles/min |
| Net weight of machine | 360Kg |
| Counting Precision | >99.8% |
| Power | 380/220V 50Hz |
| Total power | 0.6KW |