Automated Carton Box Packing Machine For Sticks RQ-260W
Our 260W automatic fast carton cartoning machine is a kind of material that can be bottled, soft bag, small flat, etc., combined with the instruction manual of the material, and then the material is loaded and folded automatically and at a high speed. The carton process, and finally the closing action of the carton is automatically completed. The 260W ultra-high-speed cartoning machine of our Rich Packing Packaging Machinery Company is very powerful. Customers can request us to customize supporting equipment with more complete functions according to their needs, such as equipment with adhesive or printing sealing labels, such as subsequent heat shrinkage Additional device wrapped in plastic.
*** Applications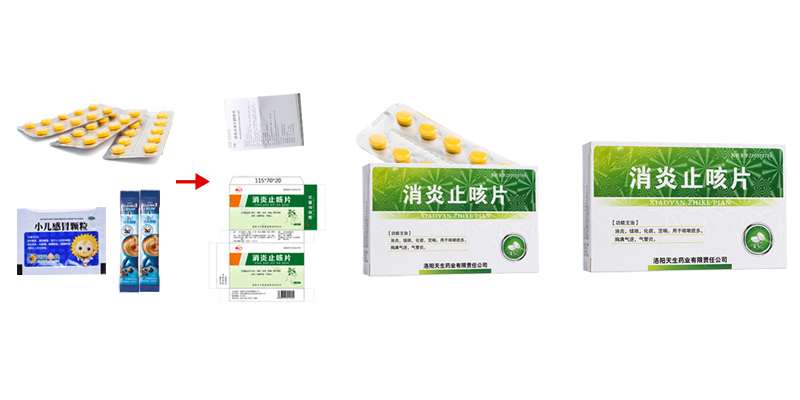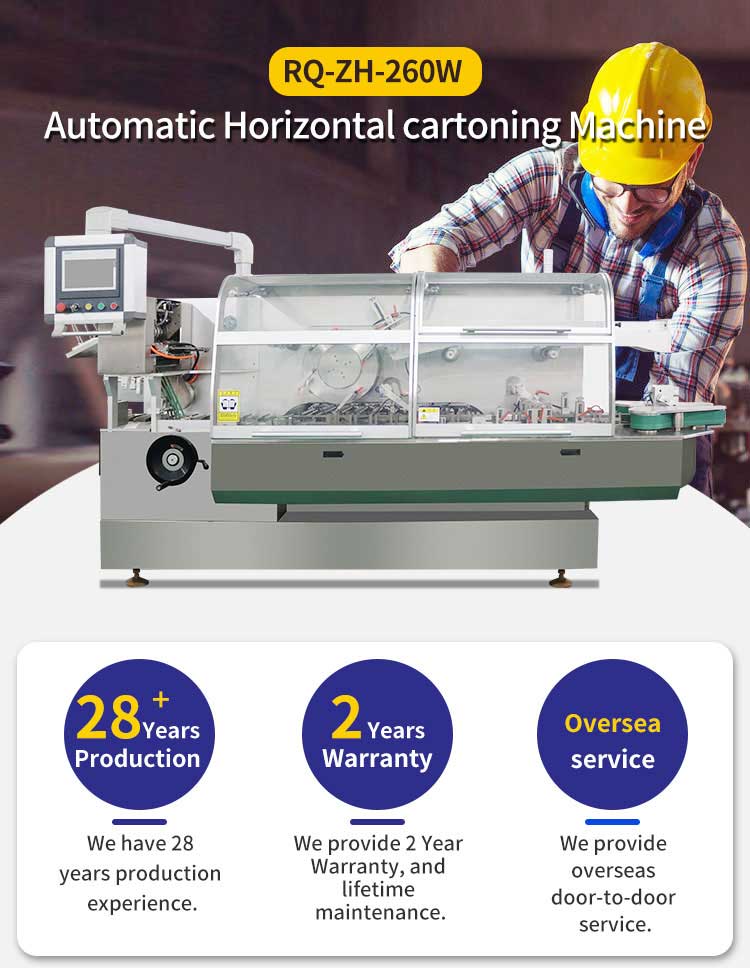 *** Technical parameter
| | |
| --- | --- |
| Name | 260W horizental cartoning machine |
| Production capacity | 260 cartons/min |
| Net weight of machine | 3450Kg |
| After warranty service | video technical support, Online support, Field maintenance and repairing. |
| Power | 380/220V 50Hz |
| Total power | 5.05KW |
*** 260W the back pushing of feeding designs.
260W can do better protect the safety of operators.

*** 260W's the parts numbers coded in machine.
260W has do more perfect production and maintenance management ability.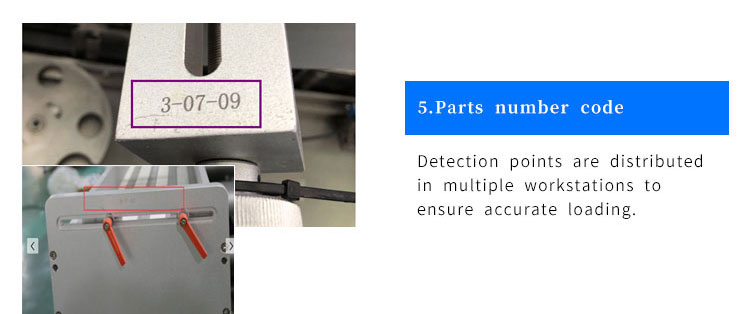 *** the Calibration adjusting handles in 260W.
260W has do more convenient adjustment function.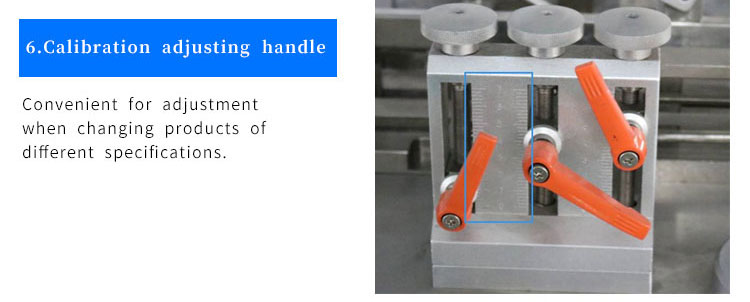 *** Certification: SGS, CE, ISO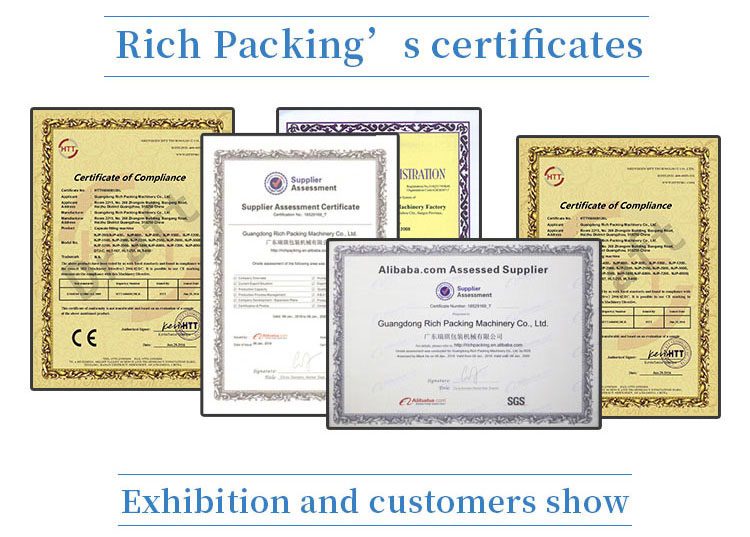 ***
The working procedure of this 260W automatic cartoning machine can generally be divided into three parts to describe. The three parts of the 260W cartoning machine are the manual adding station, the material adding station and the carton entrance.
The entire running process of 260W from carton feeding to final carton packaging molding is divided into four stages: that is, the carton lowering action, undamaged opening of the carton, correct filling of materials, and accurate folding of the carton.
The action of unloading the box is to suck the carton at the feeding port of the carton through a negative pressure suction cup, and then place the carton on the main line of the cartoning through the positive pressure of the suction cup, and fix the carton on the card position of the fixed motion track. , Jam the sides of the carton from both sides, so that the 260W can open the carton at a right angle and reach the designated filling area.