Automatic Carton Box Packing Machine For Soap RQ-260W
Our 260W ultra-high capacity active cartoning machine started to deal with this problem from the early stage of production. In our design, we reversed the position of the pushing claw and used the method of rear position to complete the improvement. The activity of the pushing claw is no longer in the front end, but in the inner part of the back packing machine.
*** Applications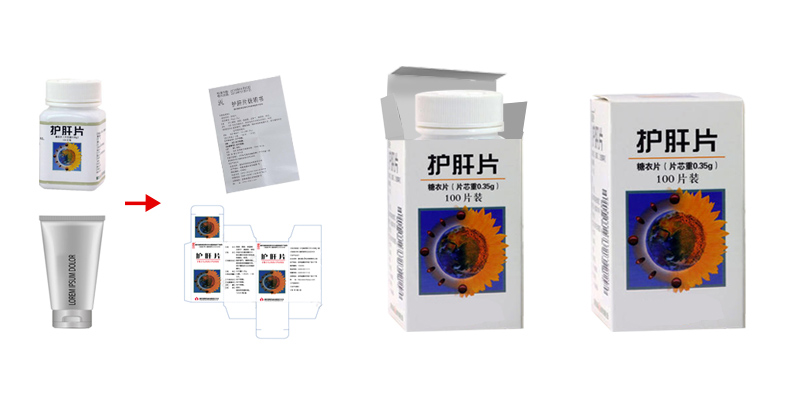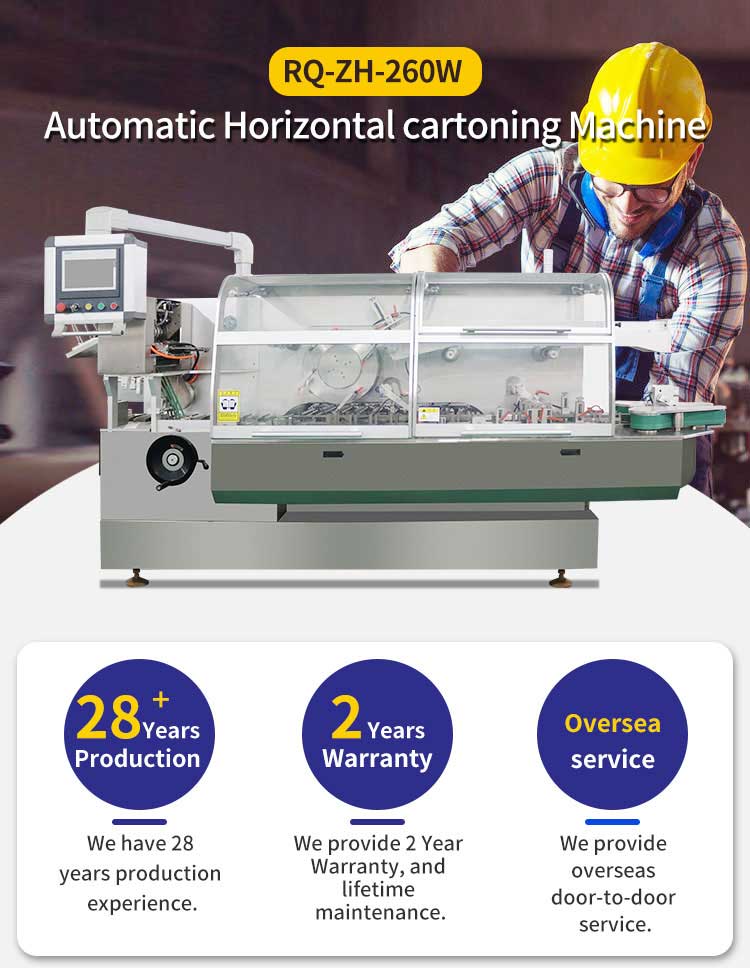 *** Technical parameter
| | |
| --- | --- |
| Name | 260W horizental cartoning machine |
| Production capacity | 260 cartons/min |
| Net weight of machine | 3450Kg |
| After warranty service | video technical support, Online support, Field maintenance and repairing. |
| Power | 380/220V 50Hz |
| Total power | 5.05KW |
*** 260W Super fast production device.
Super fast production data can reach 260 pieces per minute by 260W.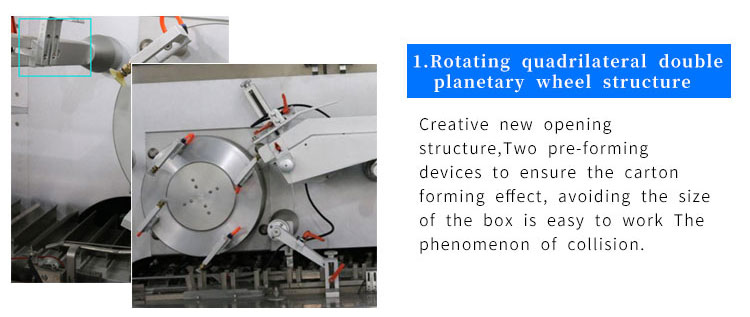 *** 260W's Feeding design for board material.
260W is Accurate and fast to achieve production goals.

*** Multi station detection device in 260W.
Ensure that multiple stations are running correctly in 260W.

*** Certification: SGS, CE, ISO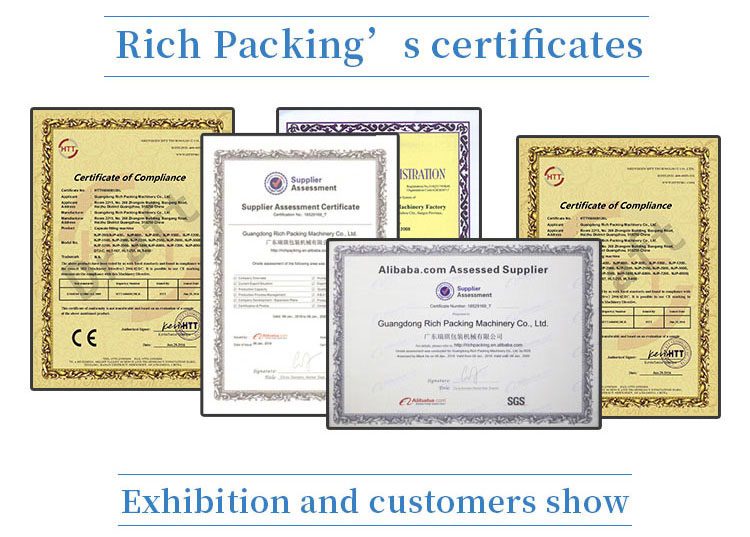 ***
According to our company's market investigators visiting customers and investigating the customer's use of the automatic cartoning machine, we found that when the automatic cartoning machine is controlled, it often happens that the factory operator is pushed into the packaging carton by the material of the cartoning machine accidental injury.
In view of the situation of this cartoning machine, we have conducted a lot of data analysis and field investigation, and found that this is because the push claw of the cartoning machine moves directly in front of the machine. When the push claw moves backward, it will extend to the outside of the machine. The operator is prone to accidental injury when passing by.
Therefore, our 260W ultra-high-capacity automatic cartoning machine has solved this problem from the early stage of manufacture. We are designed to reverse the claw push station and apply the post-position method to achieve improvement. The movement of the pawl is no longer at the front end, but the movement production process is carried out inside the cartoning machine at the back end.