Automatic Capsule Counting Machine DSL-16R
This 16R is the auto-matic electronic counting machine that RQ we company has prepared forover the two years. The capacity of DSL-16R is 360000 pcs in a hour, and the working speed of 16R is 70 to 80 bottles per one hour base the counting in bottles. The 16R tablet counting machine is quite outstanding and very excellent in the field of the electronic counting machine with the 16 passageway counting channels.
*** Applications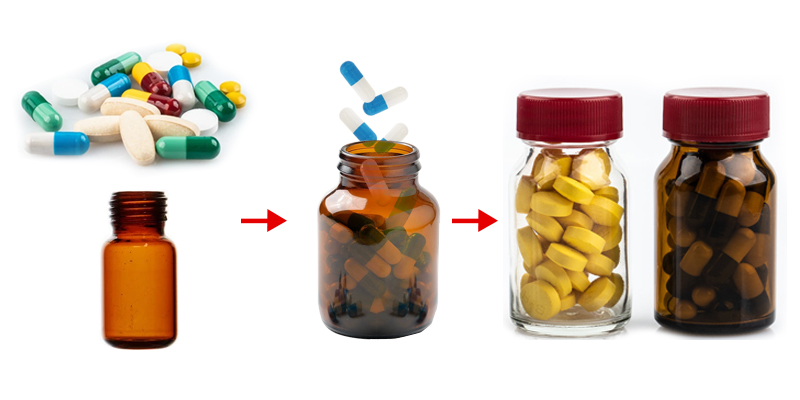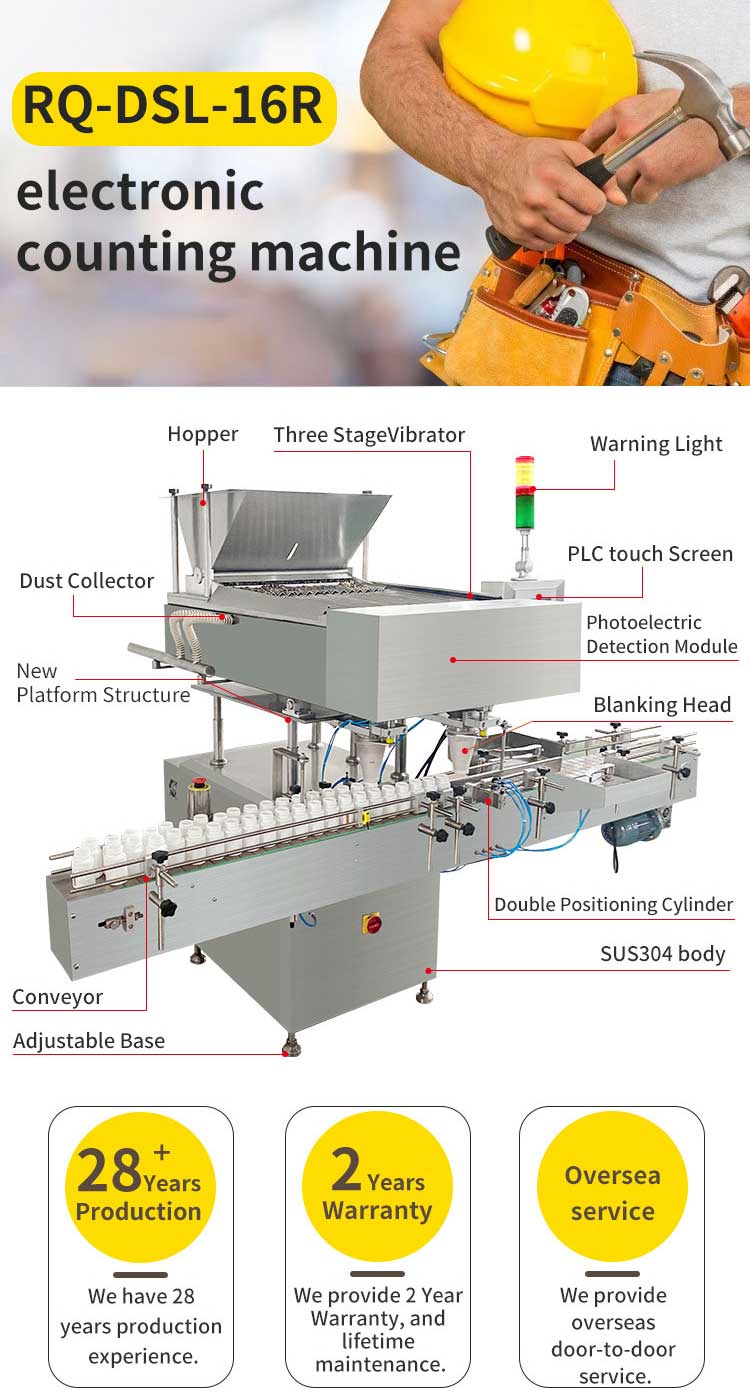 *** Technical parameter
| | |
| --- | --- |
| Name | Tablet capsule counting machine DSL-16R |
| Production capacity | 70-80 bottles/min |
| Net weight of machine | 650Kg |
| Counting Precision | >99.97% |
| Power | 380/220V 50Hz |
| Total power | 2.22KW |
*** DSL-16R's independent scanning units.
The electronic counting particle scanning photoelectric system used in DSL-16R adopts independent operation unit.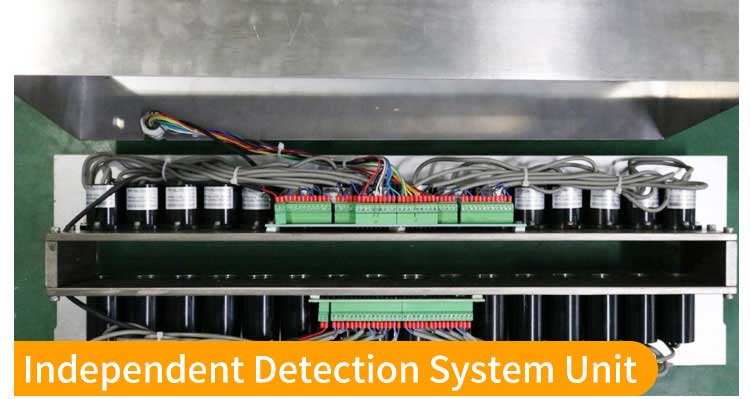 *** The New cylinder valve system in DSL-16R.
Each feeding channel corresponds to an independent cylinder valve.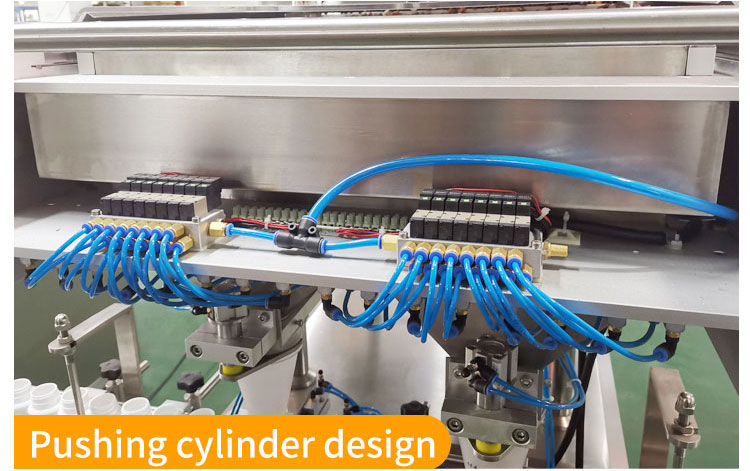 *** Modularization of blanking section and scanning sectionin 16R.
We 16R have modularized the two parts that need to be cleaned frequently.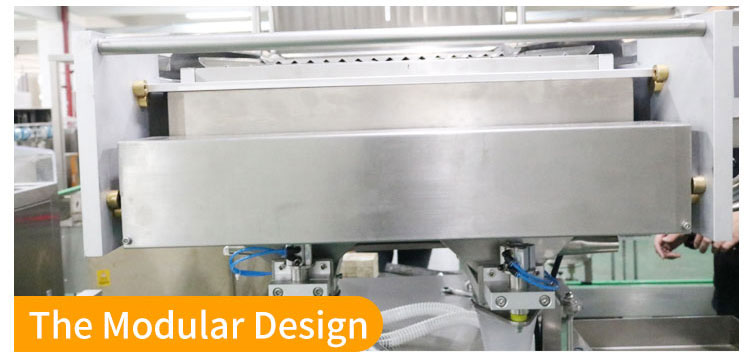 *** Certification: SGS, CE, ISO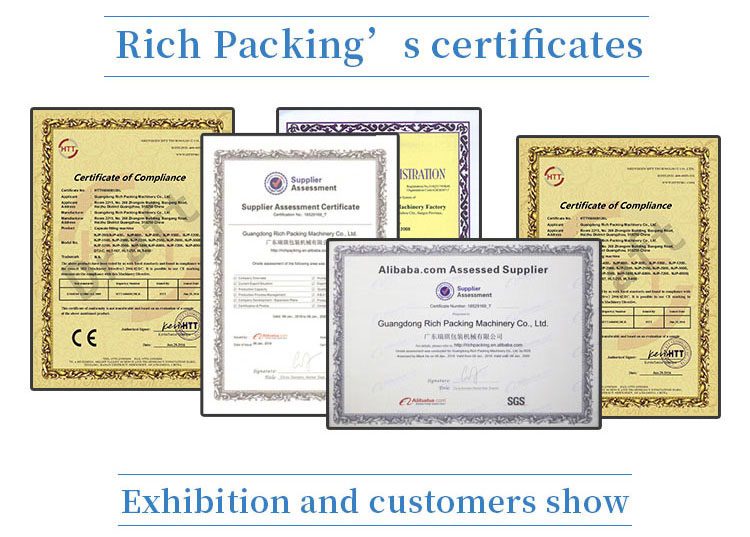 *** Why you should choose ours' DSL-16R electronic counter?
This is a powerful and powerful electronic counting machine that you have never seen before. Combining the advantages of our company's various electronic counting machine models, the 16H electronic counting machine has made great improvements in many structures and functions. H stands for HIGH, so 16H is a new product that far exceeds the old product ABC and other types of electronic particle counting machines.

16H not only has passed the certification of SGS and CE certification bodies, but also complies with GMP production standards around the world. If you choose to buy and use our 16H electronic counting machine, you will get the satisfaction that the production speed can be greatly improved because of the excellent counting efficiency of the 16H.
This is the time when design engineers and product managers have been working hard in our group for more than 2 years. They have improved and upgraded multiple functions such as sealing and modularity in order to solve our continued leading advantage in the field of electronic counting machines.