Capsule Tablet Counting Filling Machine DSL-16H
This 16H pill and capsule ultra-high-speed automatic counting machine is a high-speed counting and bottling solution for all kinds of pills, tablets and capsules, which is designed and transformed by the product manager of our factory RQ Group factory after years of experience. It is also a solution for candy Solutions for high-speed counting and bottling of other foods.
*** Applications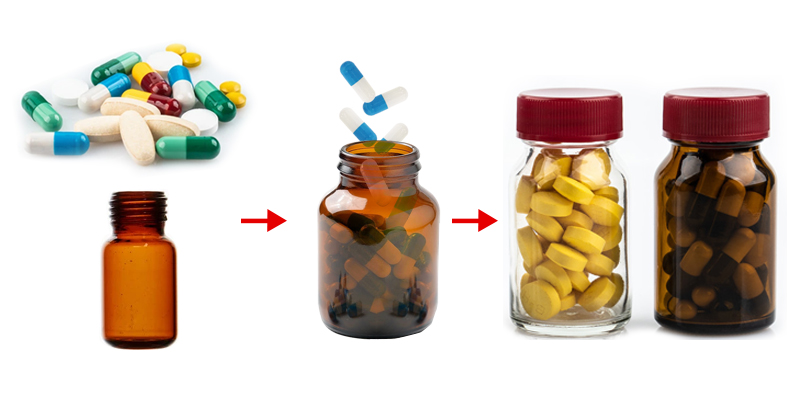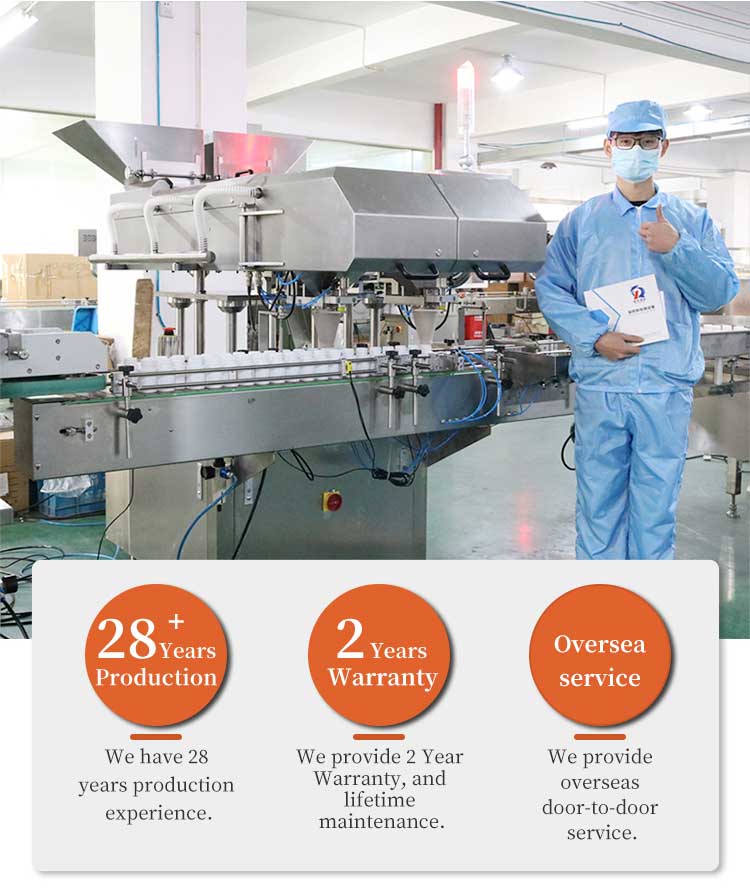 *** Technical parameter
| | |
| --- | --- |
| Name | Tablet Capsule Counting Filling Machine |
| Production capacity | 80-100 bottles/min |
| Net weight of machine | 907Kg |
| Counting Precision | >99.98% |
| Power | 380/220V 50Hz |
| Total power | 2.55KW |
*** Ultra high accuracy of counting grains in 16H counting machine.
16'H the counting accuracy >99.98%.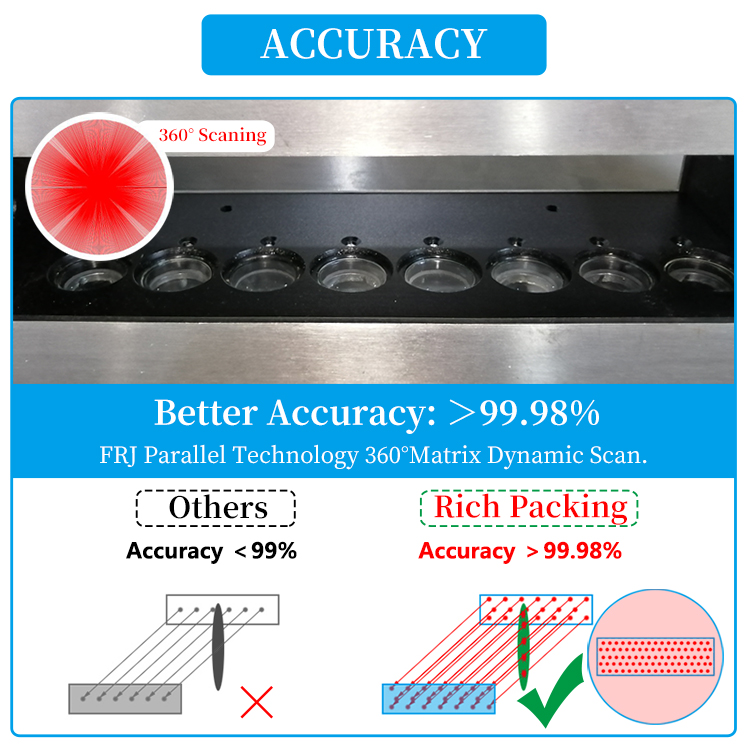 *** Auxiliary double gear design in 16H.
Defective products of 16H will not affect production.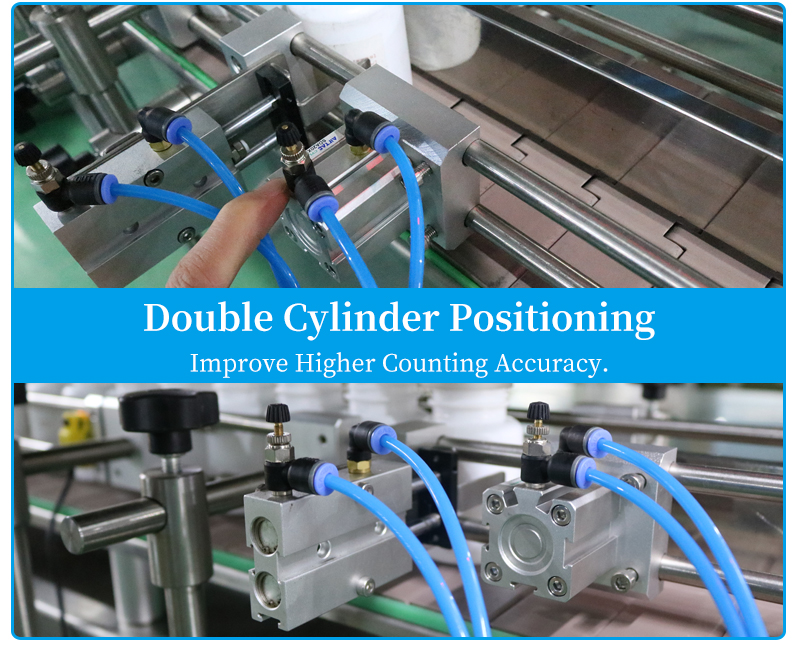 *** Adjustable oscillation frequency in 16H.
Unparalleled settings to improve accuracy in 16H.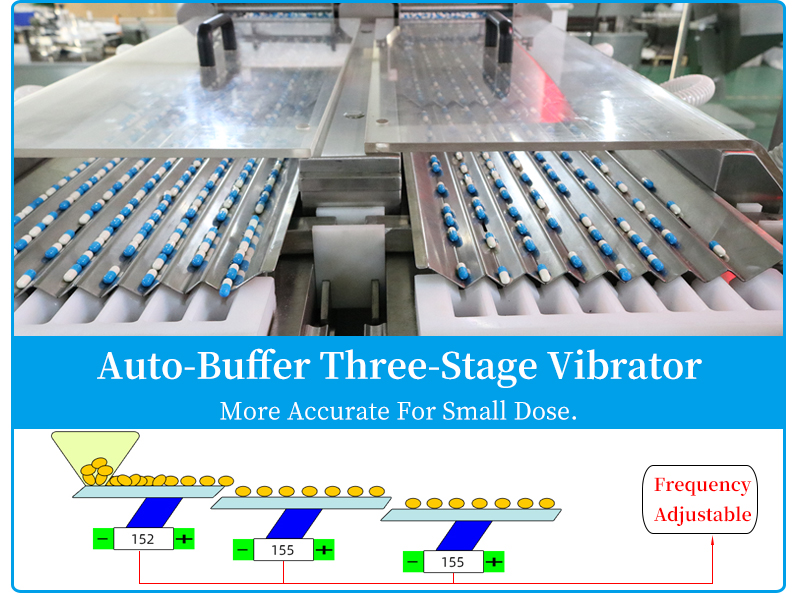 *** Certification: SGS, CE, ISO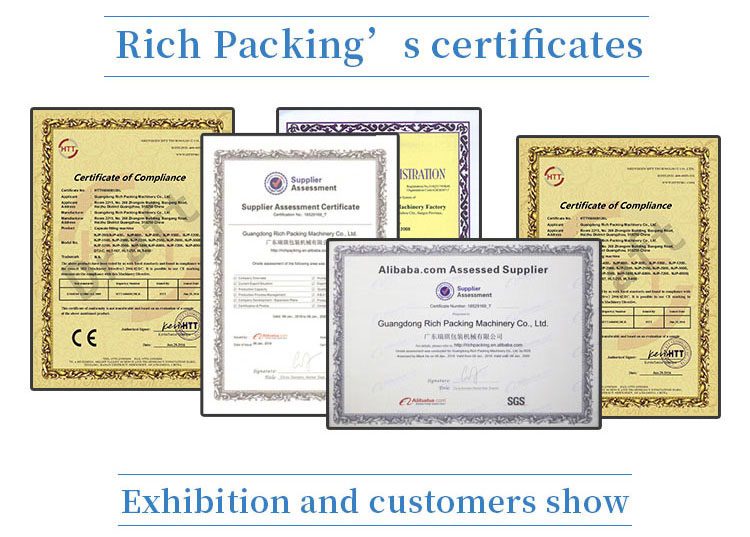 ***
The production speed of this 16H high-speed automatic electronic counting machine is determined by the quantity of materials loaded in each bottle, and the capacity can reach 80 bottles to a maximum of 100 bottles per hour. The range of 16H can be counted. In terms of medicine and food, the size data is from 3MM to 25MM. There is no restriction on the shape of the counted material. Various shapes including round and square are available, and the viscosity is not so good. High materials can also be counted and bottled by a 16H counting machine.
The machine size data of 16H is 130 cm in length, the size data of width is nearly two meters, and the data of height is 180 cm. We have passed many rounds of market research for this size, and it is enough for users to carry the 16H counting machine up and down by elevator. Because there are many customer factories that use high-speed counting machines are not on the first floor, so this is our carefully designed solution.