CGN 208 Capsule Filler Capsule Filling Machine By Rich Packing
---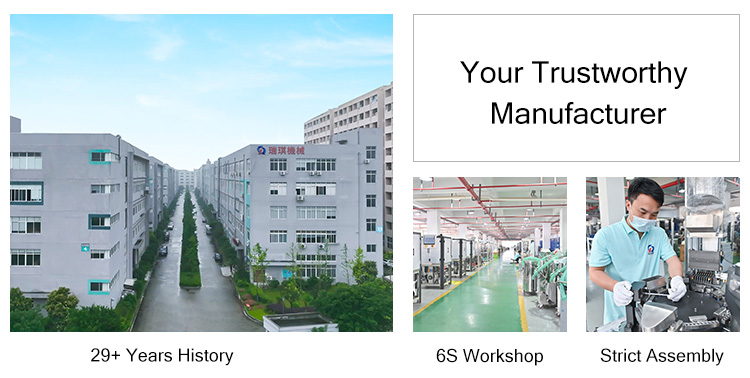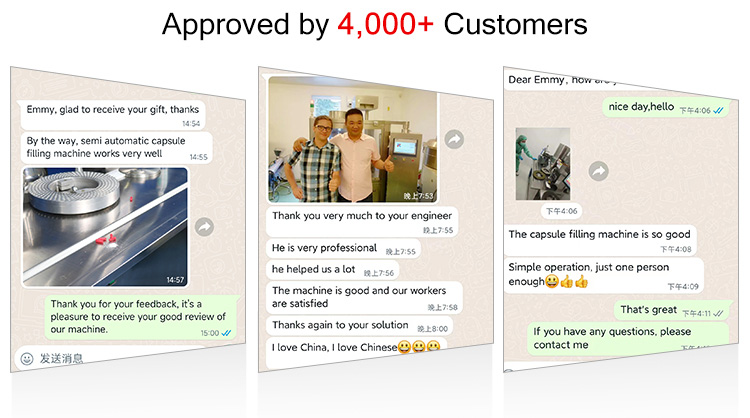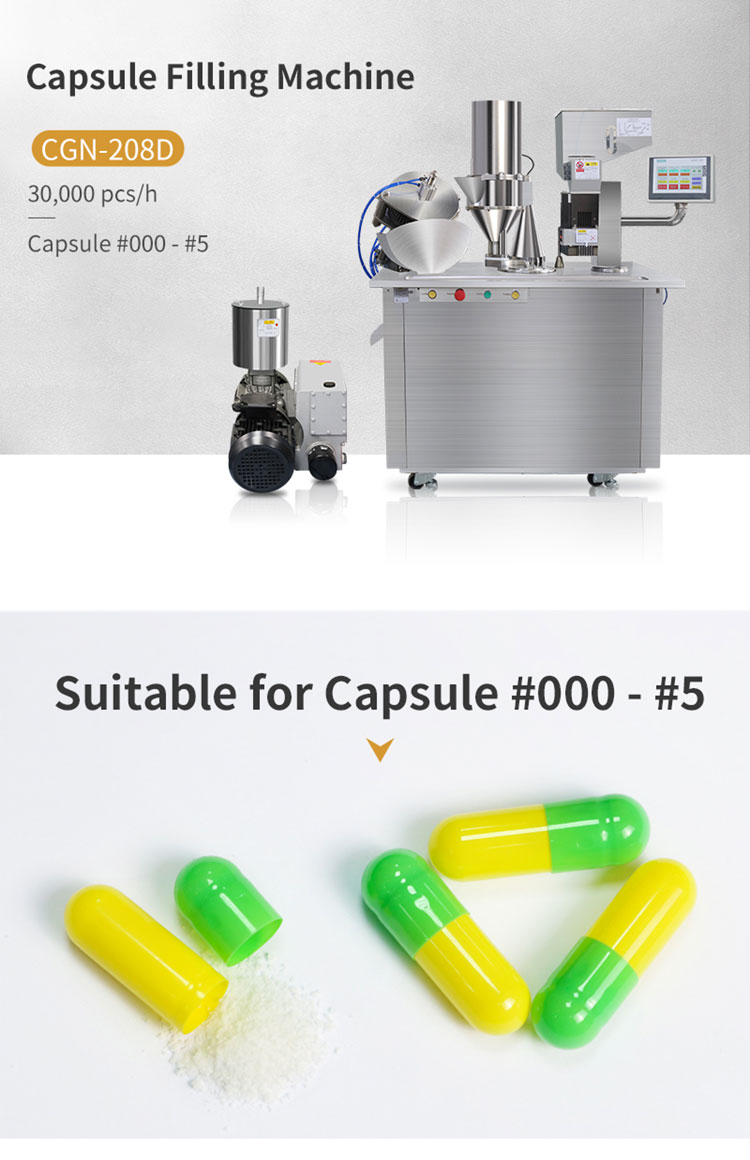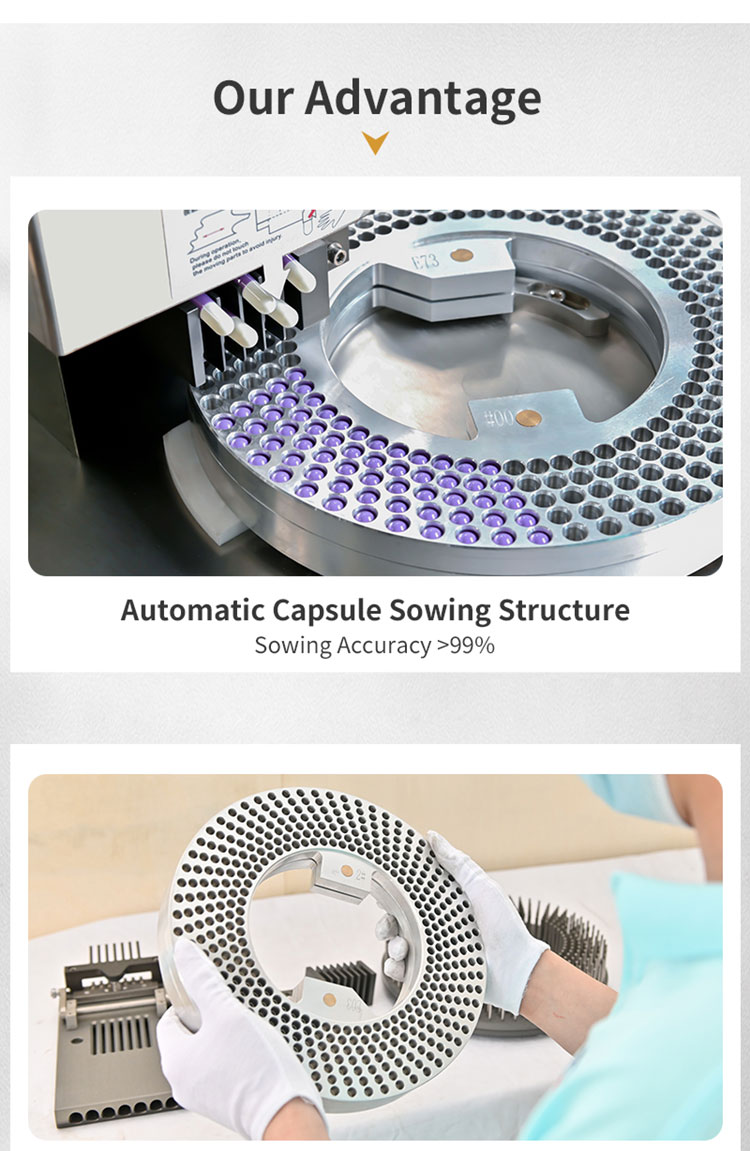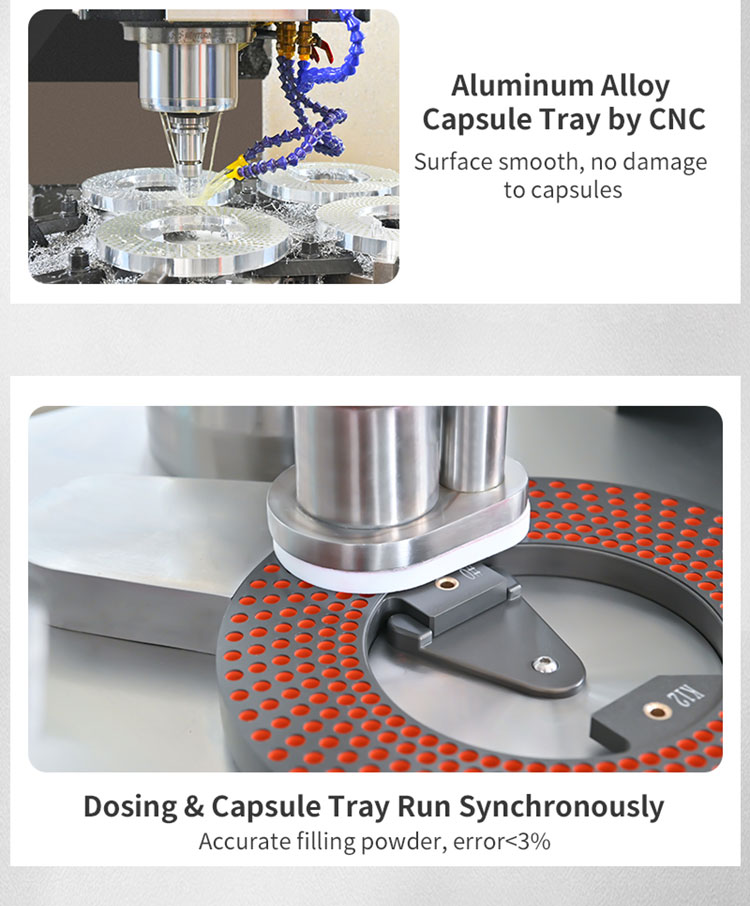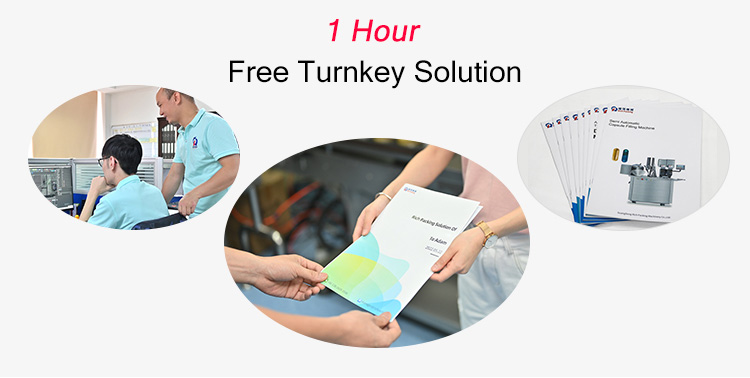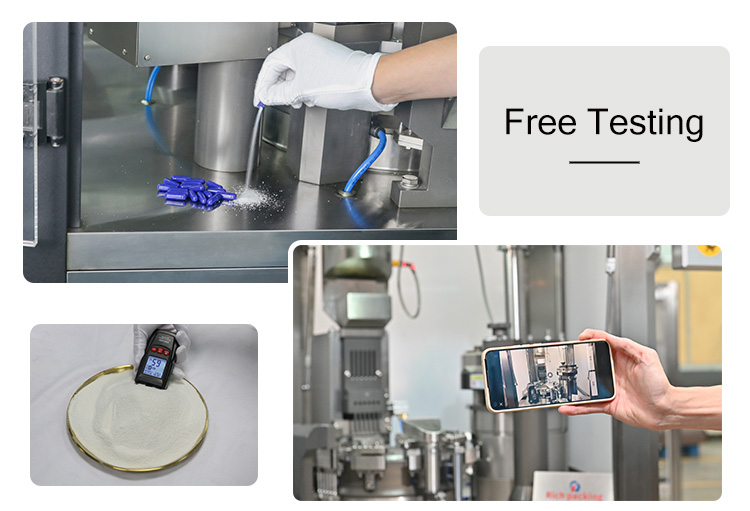 The following will make it clear the reasons why the capsule filling machines semi automatic made by RICH PACKING are good received by customers all over the world. At present, more than 35.96% of the pharmaceutical factories in the world's major markets use the CGN series capsule fill machines of our group factories. Thanks to the very appropriate and the excellent production efficiency, as well as the excellent quality of continuous and the uninterrupted production in 24 hours of continuous stability, it is sufficient evidence that the CGN-208 capsule fill machine is the most suitable for medicine production.
*** We designed the filling plate of the filling station of the CGN 208 capsule machine as a whole, using metal steel sheets to fix the position.
*** The advantages of this design can make the plates can be pulled up as a whole when users changing or maintaining the capsule plates without complicated disassembly.
*** The special coating on the outside of the plates can ensure that the powder material cannot adhere to the filling plate to the maximum extent.
This good design increases the filling material utilization rate of our capsule machine to 94%, thus surpassing the other competitors in the capsule machinery industry.
*** Considering the capsule filling production speed and the reduction of the defective product rate, we only adopt the high-end technology of the EURO German indexing head for the indexing box of the central part of the CGN 208 semi capsule filling machine.
The precision of the indexing shaft in 208 type capsule filling machine is processed at one time, which can fully develop the advantages of the large indexing box.
*** Technical parameter
| | |
| --- | --- |
| Model | CGN-208 |
| Max.Capacity | 30000pcs/h |
| Applicable capsule | 00#、0#、1#、2#、3#、4#、5# |
| Power supply | 2.12kw |
| Power | 220V/50Hz |
| Outline dim. | 1300*800*1750mm |
| Net weight of machine | 400kg |
| Gross weight of machine | 500 kg |
| Packing size | 1640*720*1700mm |
*** Configuration
| | | | |
| --- | --- | --- | --- |
| Item | Specification | Qty. | Manufacturer |
| PLC | CPU SR20 AC/RLY | 1 | Germany Siemens |
| Frequency converter | S310-201-H1BCD | 3 | Taiwan taian |
| Touch screen | TPC7062KD DC24V | 1 | Germany Siemens |
| Power supply | NFS-35-24 | 1 | Taiwanmingwei |
| Air switch | DZ47-63 3P 25A | 1 | China zhengtai |
| AC contactor | CJX2-0910 220V | 1 | China zhengtai |
| Electric relay | JZX-22FD/4Z DC24V | 4 | China zhengtai |
| Capsule sensor | ANJK-5002C DC6-36V | 1 | China taihua |
| Turnable sensor | GL-8FX10 DC6-36V | 1 | China Taihua |
| button | Y090 | 1 | China zhengtai |
| Air switch | DZ47-63 1P 10A | 1 | China zhengtai |
| binding post | JF5-1.5/5 | 5 | China zhengtai |
| Binding post | JF5-2.5/5 | 2 | China zhengtai |