Mini scale Automatic Capsule Filler Machine NJPS-400C
---
This mini capsule filler machine NJP-400C isthe mini machine suitableto mini scales laboratories that fills granules powder into capsules. Thecapacity efficiency of NJPS400C is 40200 capsules filling in the one hour. NJPS400C is good for capsules size 000,00,0,1,2,3,4,5#. Ourrich packing model NJPS400C is mostly used in university school laboratories and small mini pharmacies.
*** Applications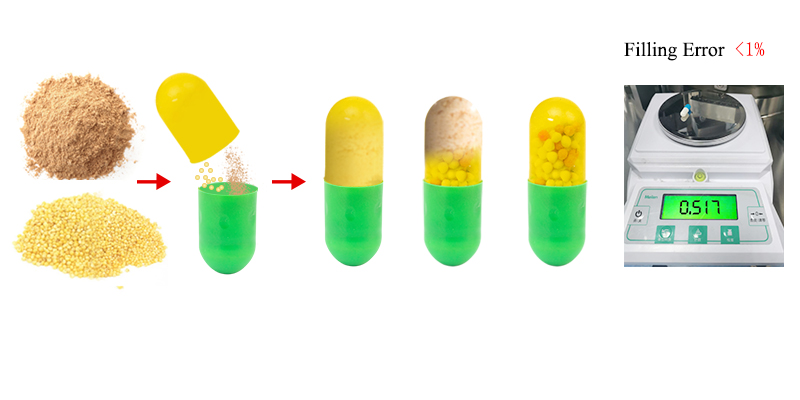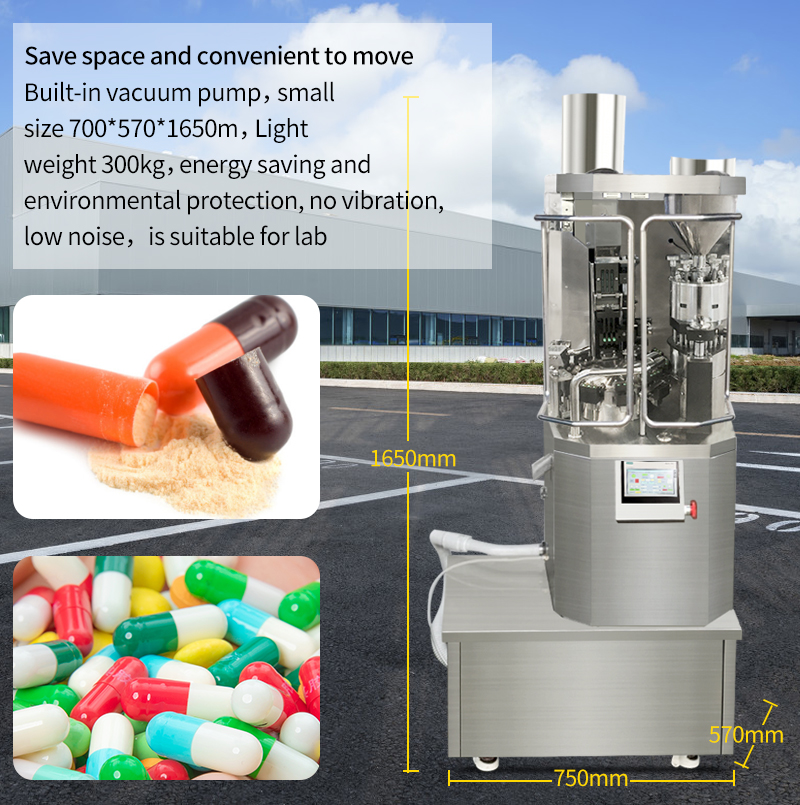 *** Technical parameter
| | |
| --- | --- |
| Name | NJPS-400C small capsule filling machine |
| Production capacity | 40,200 pcs /h |
| Net weight of machine | 300 Kg |
| Overall size of machine | 700×580×1650(mm) |
| Power | 380/220 V 50 Hz |
| Total power | 3.2 KW |
*** NJPS400C is small in size and fully functional
NJPS400C has a small footprint but has all the functions of large capsule filling.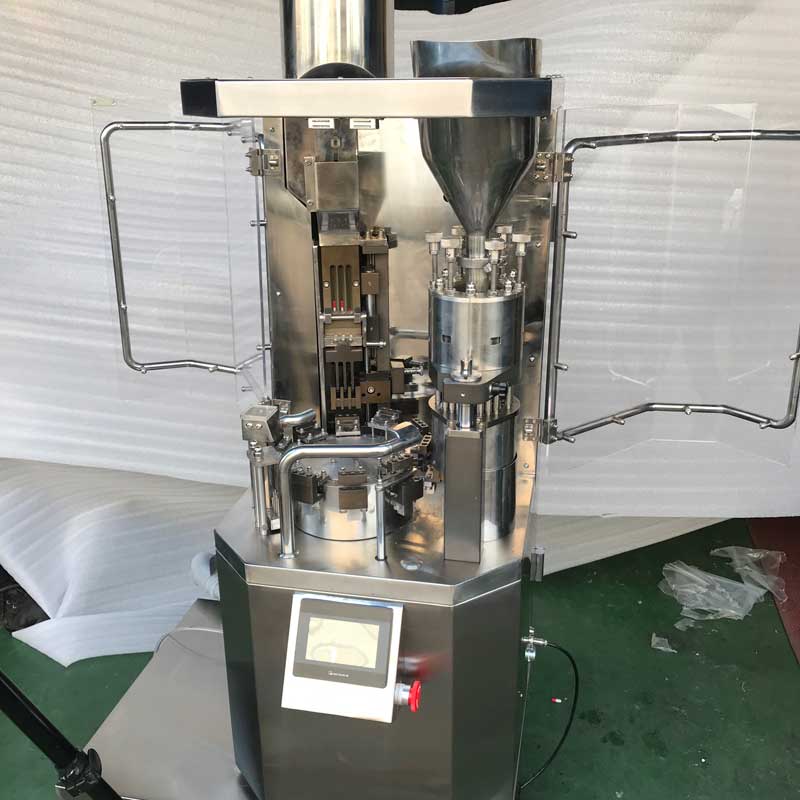 *** NJPS400C complete turntable sealing grade
NJPS400C uses high-grade seal ring settings where the turntable is linked to the rotating shaft.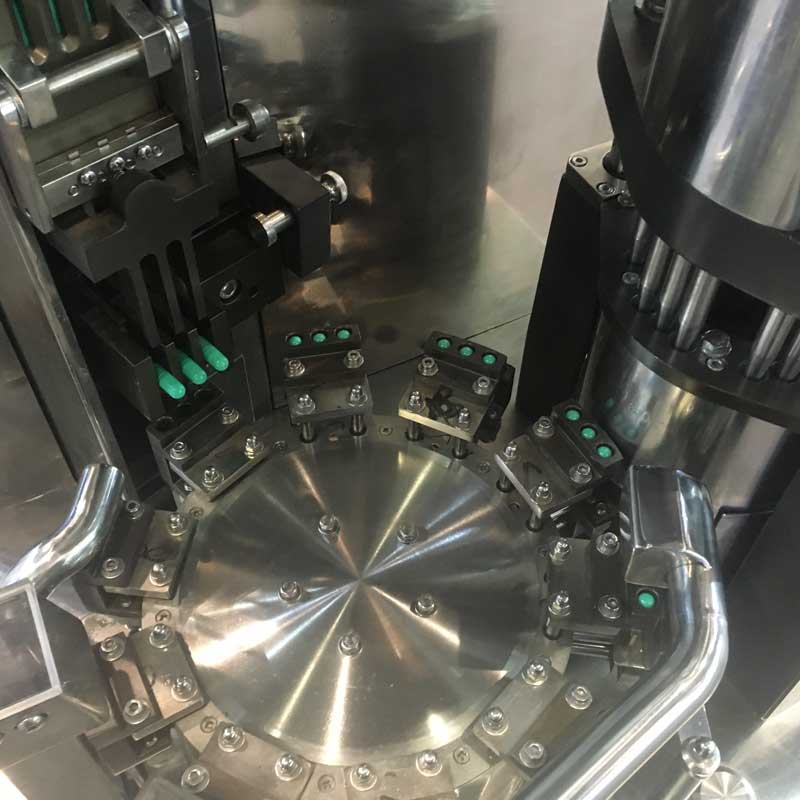 *** NJPS400C strong rejection function
NJPS400C automatically rejects unqualified finished capsules during operation.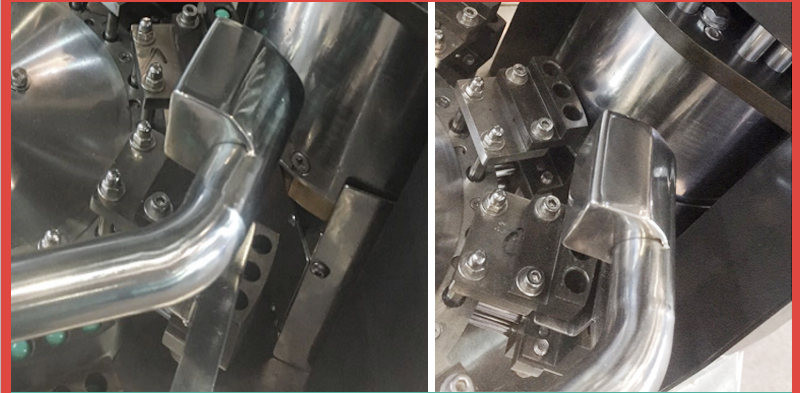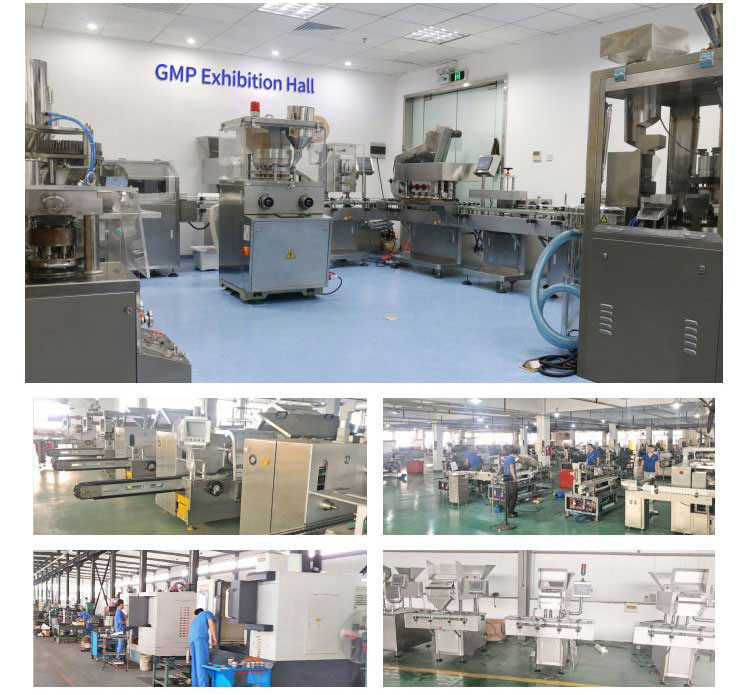 *** Why choose ours NJPs-400 C model?
This extremely cost-effective mini capsule filling machine NJPS400 is very suitable for pharmaceutical laboratories and colleges and universities' pharmaceutical professional courses. The volume of NJP400C is the same as that of NJP200C, the function is also the same, and the applicability is also the same. However, we reset the workbench of each capsule filling machine, which doubled the production speed of NJPS400C.

Under the premise of ensuring the speed of production, with the help of our company's professional engineers, the stability of NJPS400C in long-term operation has also been greatly improved. Because we have adopted a patent application scheme on the turntable of the capsule filling machine, which utilizes the principle that each contact point under the worktable is uniformly stressed.