Oil Automatic Makcing Capsule Filling Machinery NJY-300C
---
The performance and characteristics of the RQ-NJY300C product of RICHPACKING's capsule filling machine for liquid-filling hard-shell capsules in Guangdong Province, China are mainly represented by the following 6 characteristics.
The man-machine interface PLC control system of 300C capsule making machine is produced by internationally famous manufacturers. When PLC is used to monitor all capsule making processes in time, it can complete the full active capsule number monitoring and material damage alarm.
*** Applications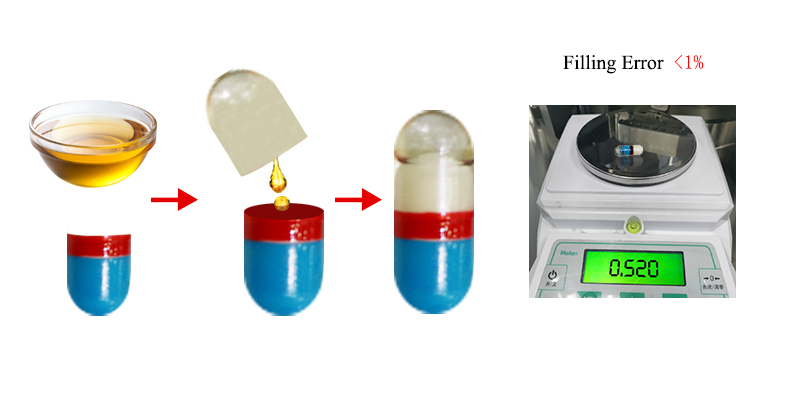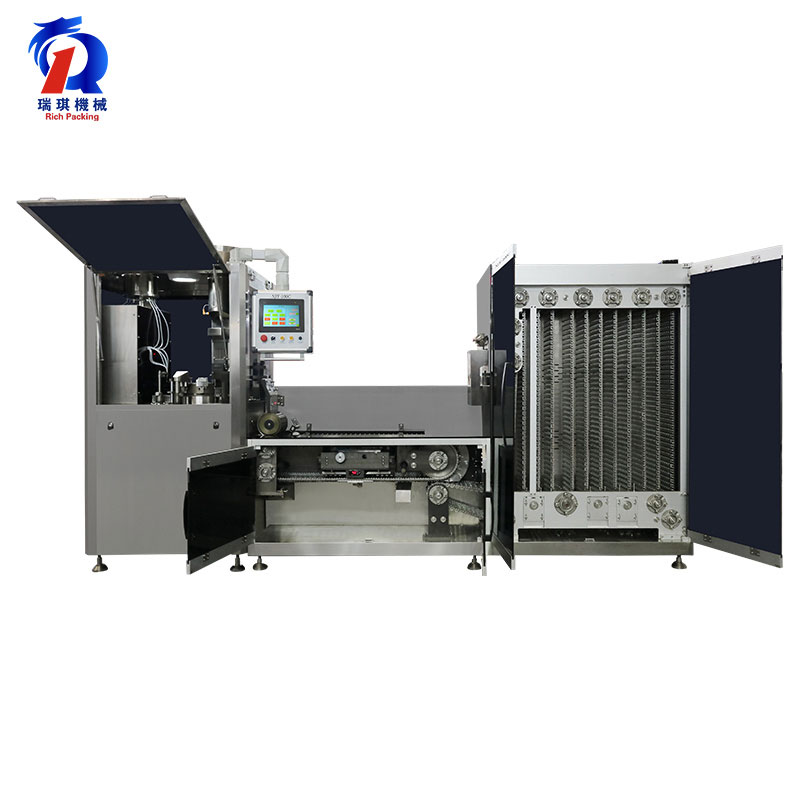 *** Technical parameter
| | |
| --- | --- |
| Name | NJY-300C liquid capsule filling machine |
| Production capacity | 18000 pcs /h |
| Power | 380/220 V 50 Hz |
***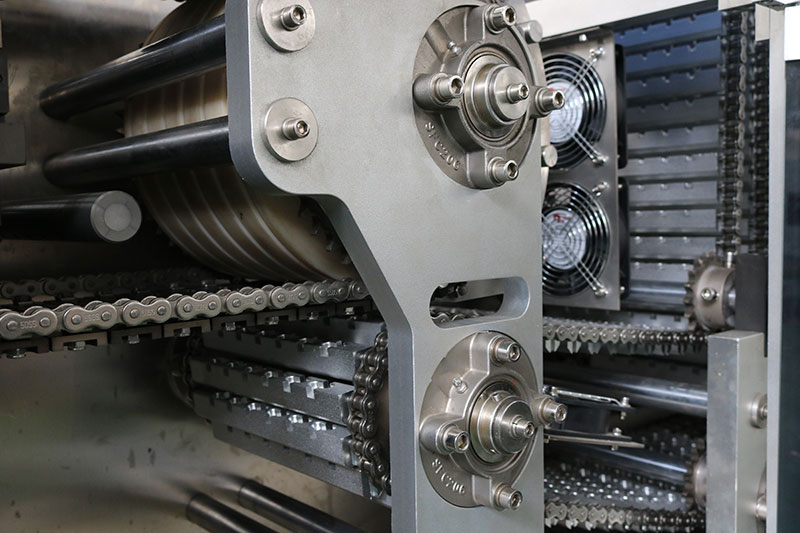 ***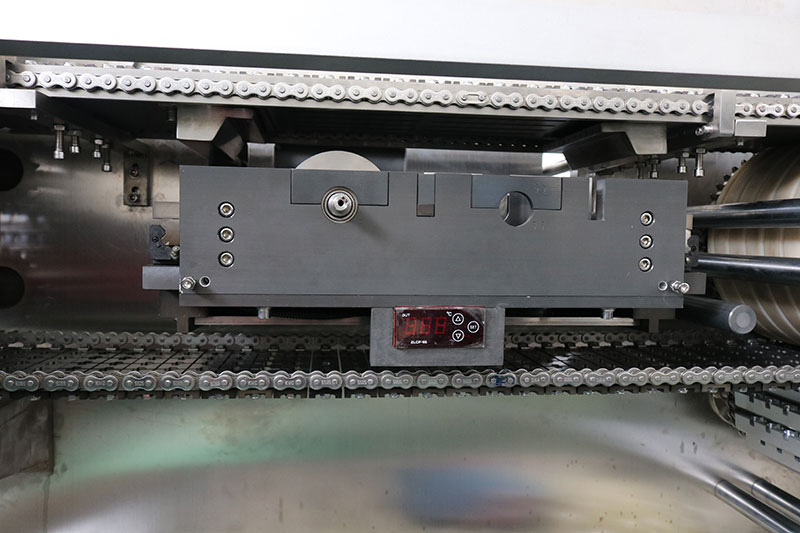 ***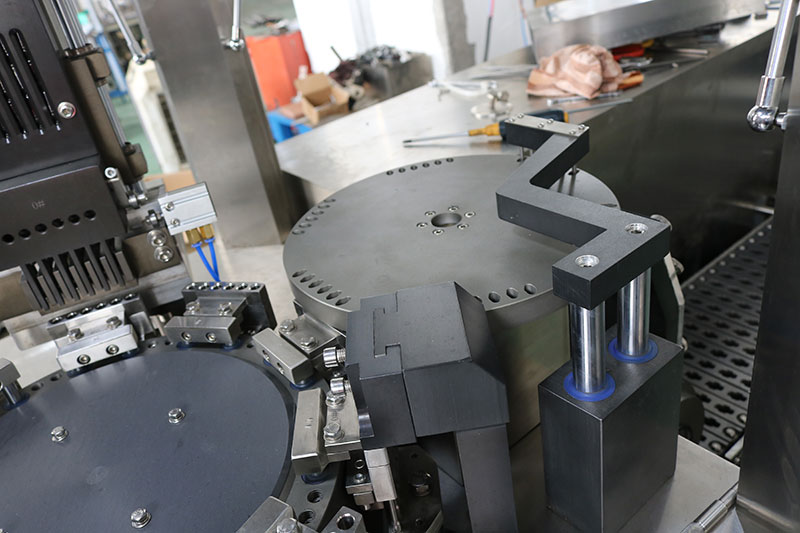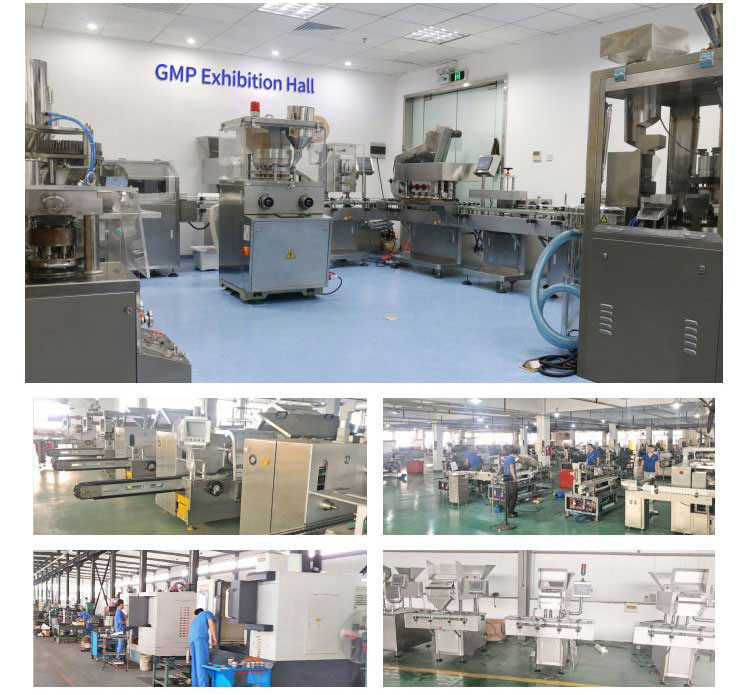 ***
300C supports the in-depth customization needs of each customer. Customers can choose to manually feed or customize a special capsule vacuum pressure feeder. The unique vacuum positioning and separation mechanism ensures that the loading rate of hollow capsule materials exceeds 99.5%.
Adding accuracy of liquid materials The 300C capsule machine adopts a servo motor and a liquid addition system with a high-precision ceramic pump to ensure that each drop of liquid added to the hard shell capsule material can be accurately controlled within 1%, 300C Working for a long time ensures that the materials are not wasted or overflowed.
After the filling process of the liquid capsule is completed, the sealing mechanism included in the subsequent production line also uses a servo motor to complete your function of controlling the height of the lift, and realizes the up and down jog of the rubber wheel by manipulating the jog function key on the PLC screen And fine adjustments to ensure the best effect of tightly sealing the cap of the liquid capsule.