Liquid Hard Capsule Filling Machine Production Line
The RQ-NJY-300C full-automatic hard capsule filling liquid material filling machine and the supporting sealing linkage line equipment are hard capsules produced by our Rich Packing company on the basis of more than 28 years of manufacturing hard shell capsule filling liquid technology. In-line equipment that integrates liquid filling, sealing and drying processes.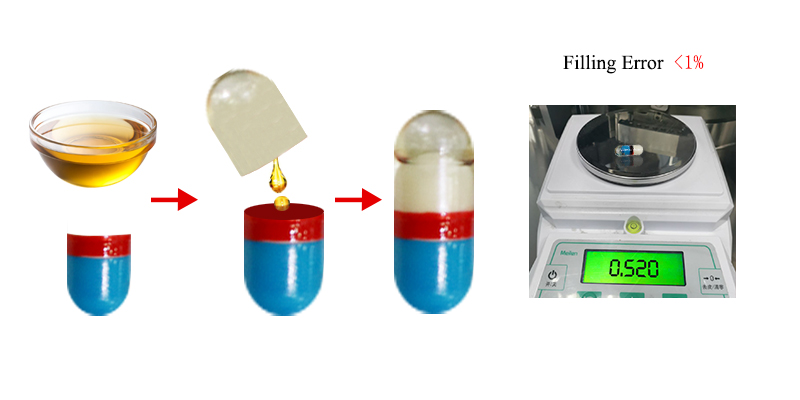 The NJY capsule production line equipment can fill hard capsules with liquid materials (including solutions, suspensions, microemulsions or hot melts, etc.) and seal the joints of the upper and lower caps of the capsule to ensure that the materials in the capsule are filled and It is always in a fully sealed state during the conveying process, which improves the stability and safety of the finished capsule.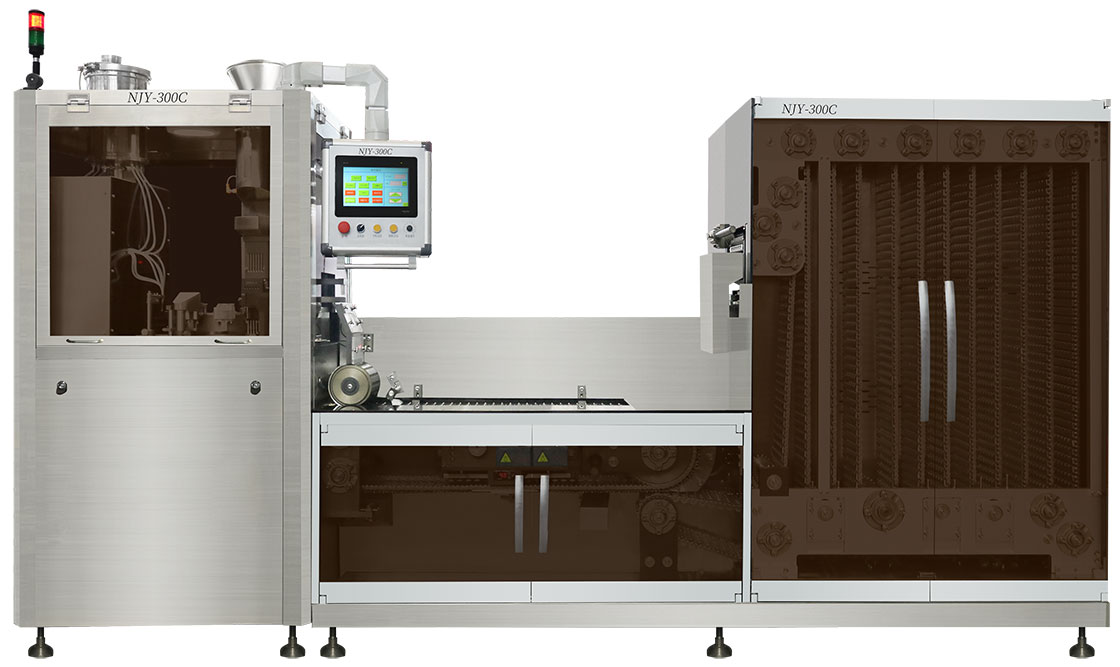 The NJYF300C liquid hard capsule production line provides a new way of packaging liquid materials, which solves the difficulties in the administration of many drugs. It is the breakthrough point of many large and small pharmaceutical companies and health care products manufacturers in the research and development of highly active and insoluble pharmaceutical preparations.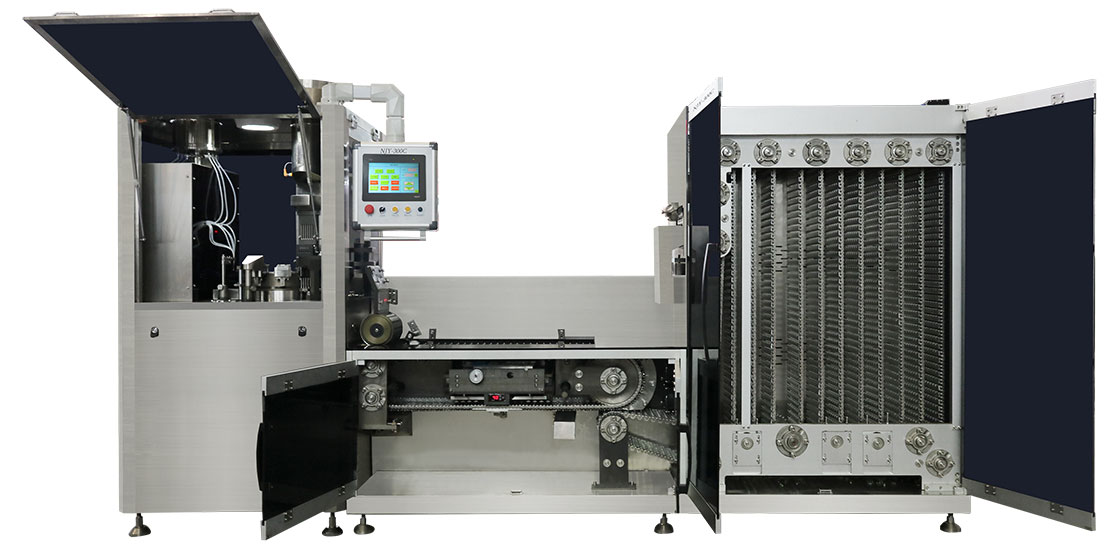 Product performance and characteristics of RQ-NJY300C:
1. The machine adopts the internationally famous human-machine interface PLC control system, and the PLC real-time monitoring of the whole operation process is realized, and the automatic capsule and material shortage alarms are realized.
2. The specially configured capsule feeding machine has a vacuum positioning and separation mechanism to ensure that the capsule loading rate is over 99.5%.
3. The accuracy of dosage adopts the liquid adding system of servo motor and high-precision ceramic pump to ensure that the difference of capsule material filling quantity is controlled less than 2%.
4. The sealing mechanism of the liquid capsule product adopts a servo motor to control the lifting function, which realizes the up and down jog and the fine adjustment of the rubber wheel, and realizes the best effect of the liquid sealing layer.
5. The sealing structure is designed in the liquid sealing tank, and the heating and heat preservation system is equipped to ensure the viscosity of the capsule glue.
6. The drying mode of the liquid hard capsule finished product adopts a vertical suspension and free rotation structure, which reduces the drying time of the capsule and the installation, disassembly and cleaning time of the capsule filling machine by 50%.