Trustworthy Rich Packing, Reliable Rich Packing

Guangdong Rich Packing Machinery Co., Ltd.


Guangdong Rich Packing Machinery Co., Ltd. has a history of 28 years experience in manufacturing pharmaceutical machinery and packing machinery. Our main products including automatic capsule filling machine, tablet press machine, electronic counting machine, blister packing machine, and cartoning box packing machine, etc.
Our company registered capital is 10 million RMB. Located in Guangzhou City,the capital city of Guangdong Province, With convenient transportation and excellent port conditions, Can provide complete procurement, customs clearance, installation, debugging training oversea services for customers.
The scale of our factory reaches 7,996m2, has 12 R & D Engineers and 52 sets of various types of equipment such as laser cutting, CNC machining centers, etc., has a strong production support capability, with an annual production of 3000 sets.
Guangdong Rich Packing Machinery Co., Ltd. has passed SGS, CE, ISO and other series certifications. With excellent product quality, timely efficient service, honest and trustworthy character, we gain the respect and trust from customers such as UCB, GSK, and Guangzhou Pharmaceutical Group etc. .
Main Products:
1、 Capsule Filling Machine
2、 Tablet / Pill Press Machine
3、 Capsule / Pill / Tablet Counting Machine
4、 Blister Packing Machine
5、 Cartoning Machine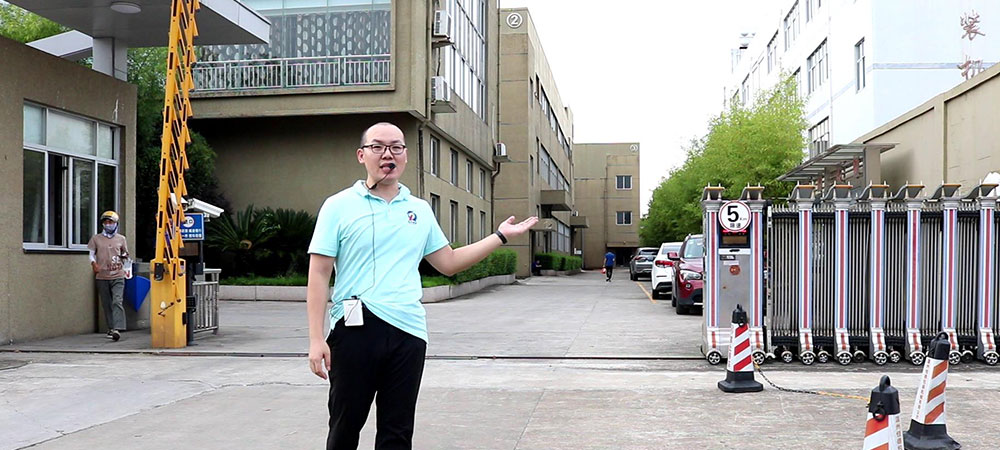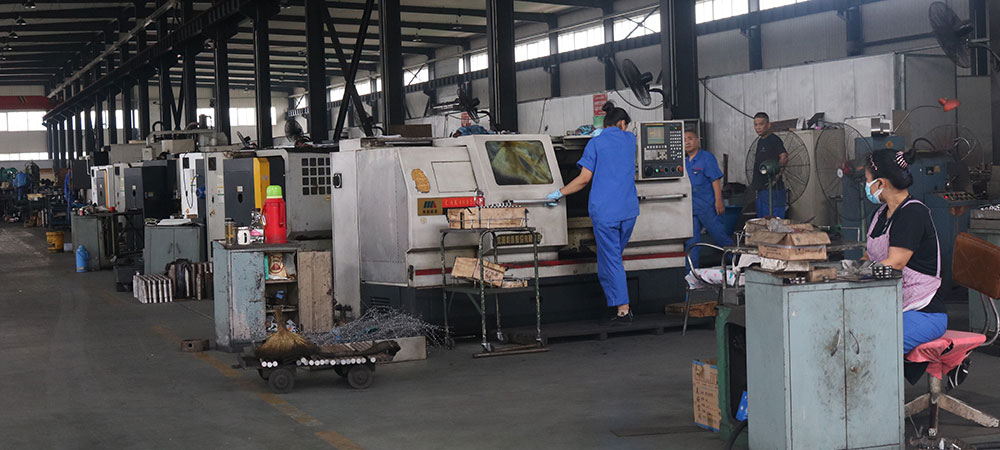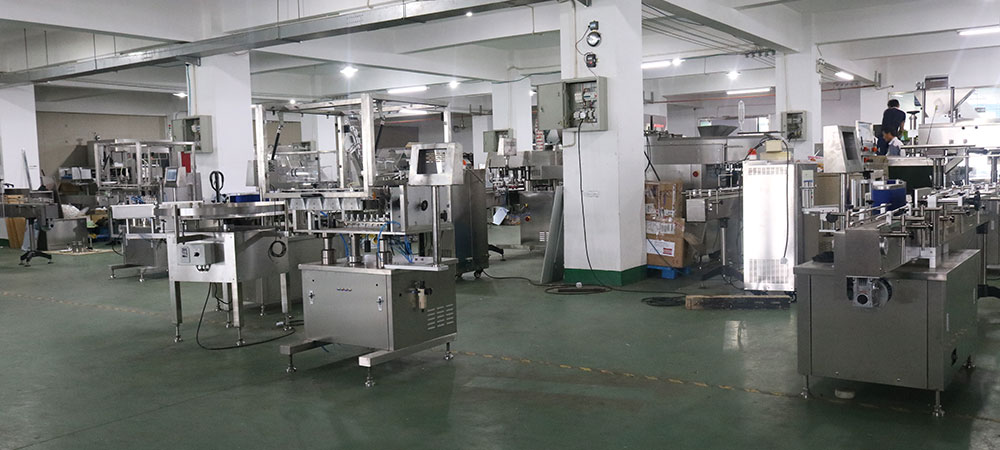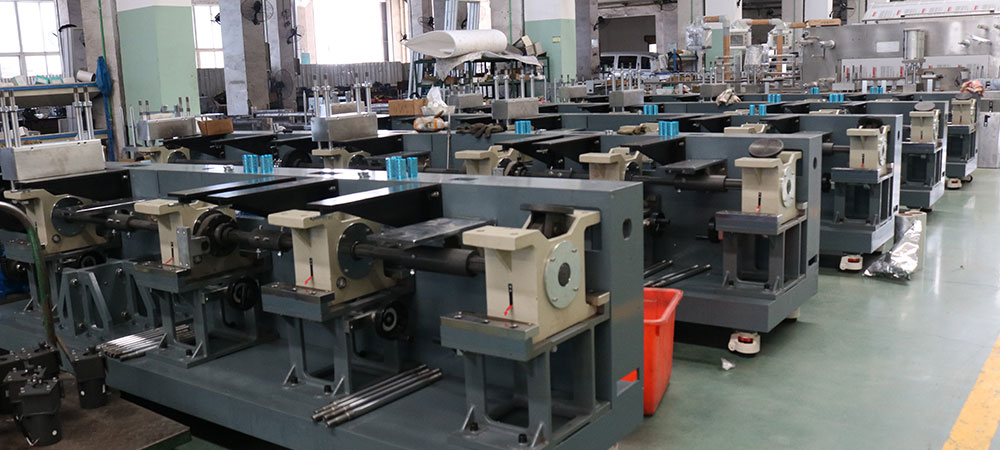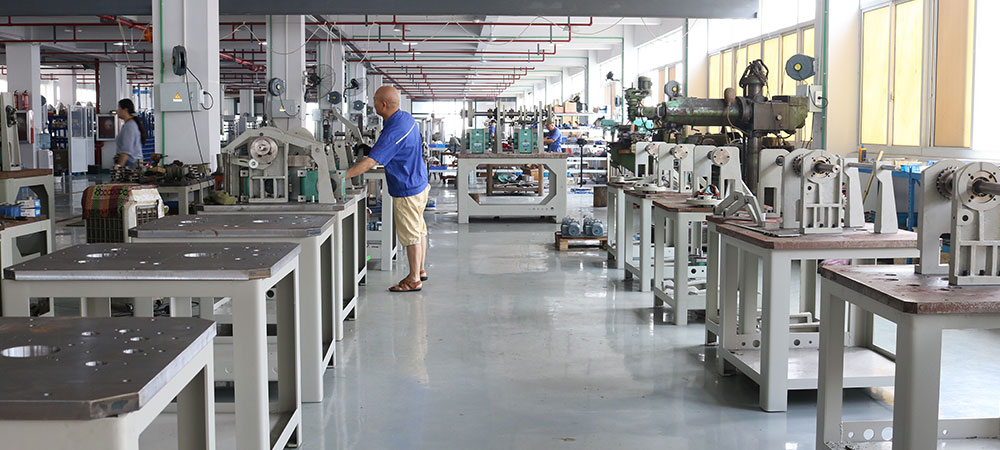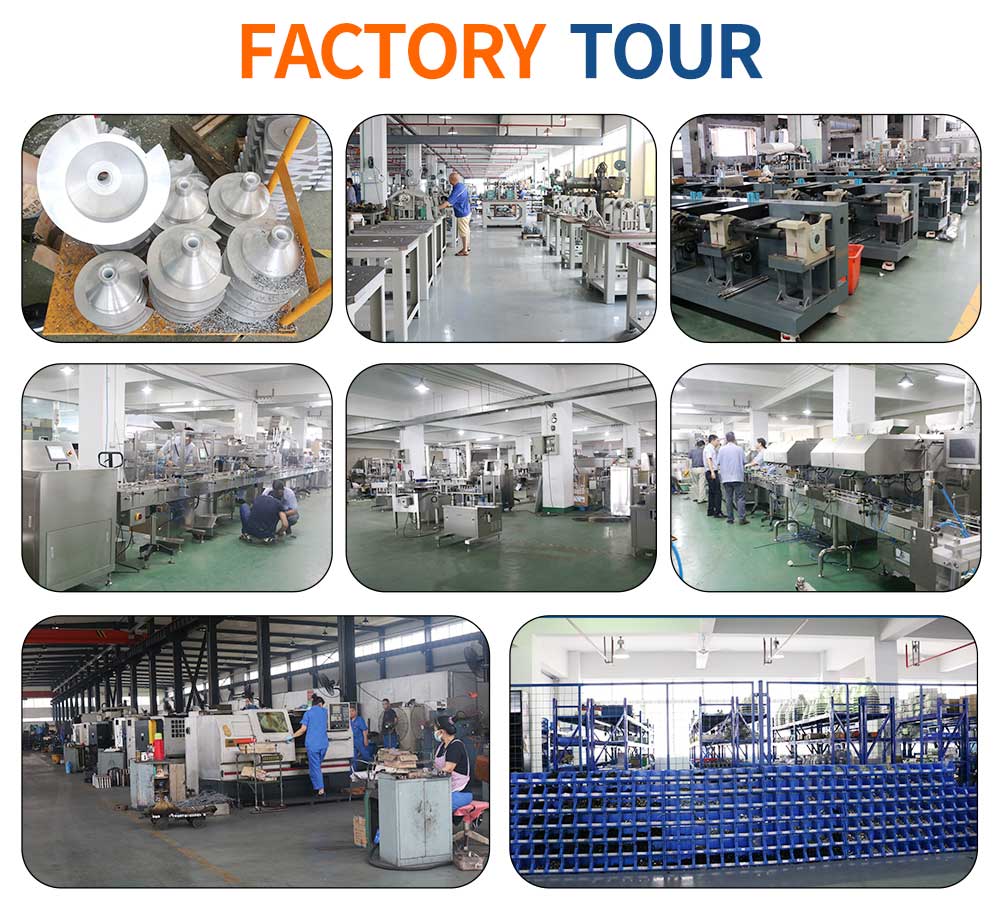 Business License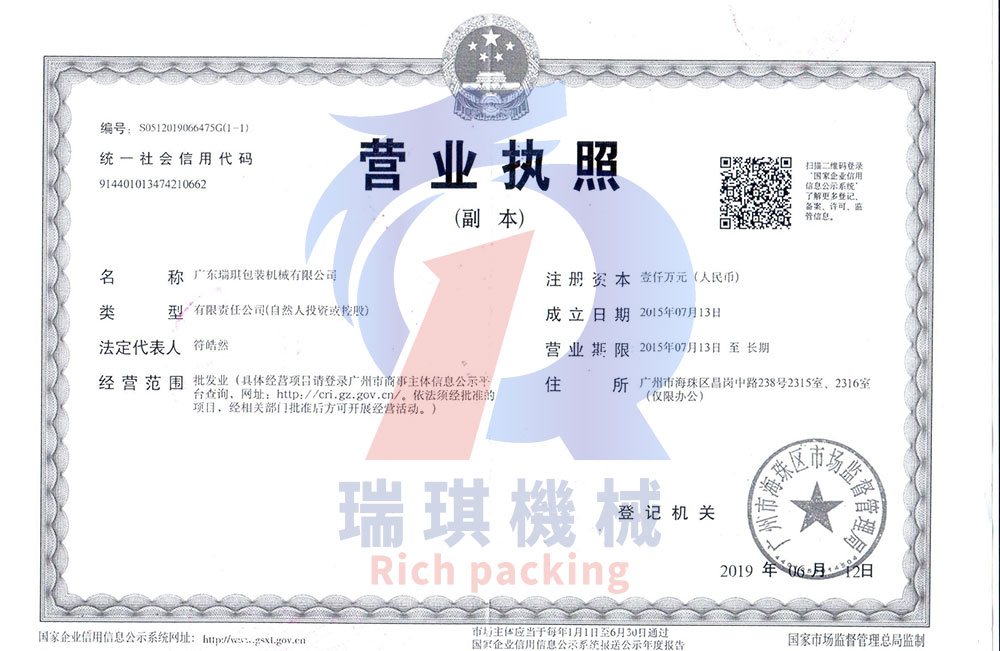 Bank Account Opening Permit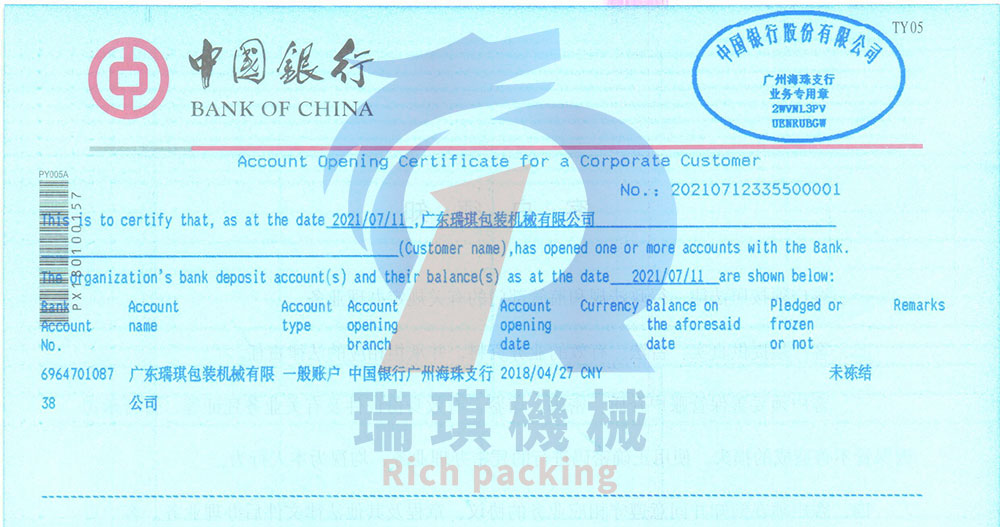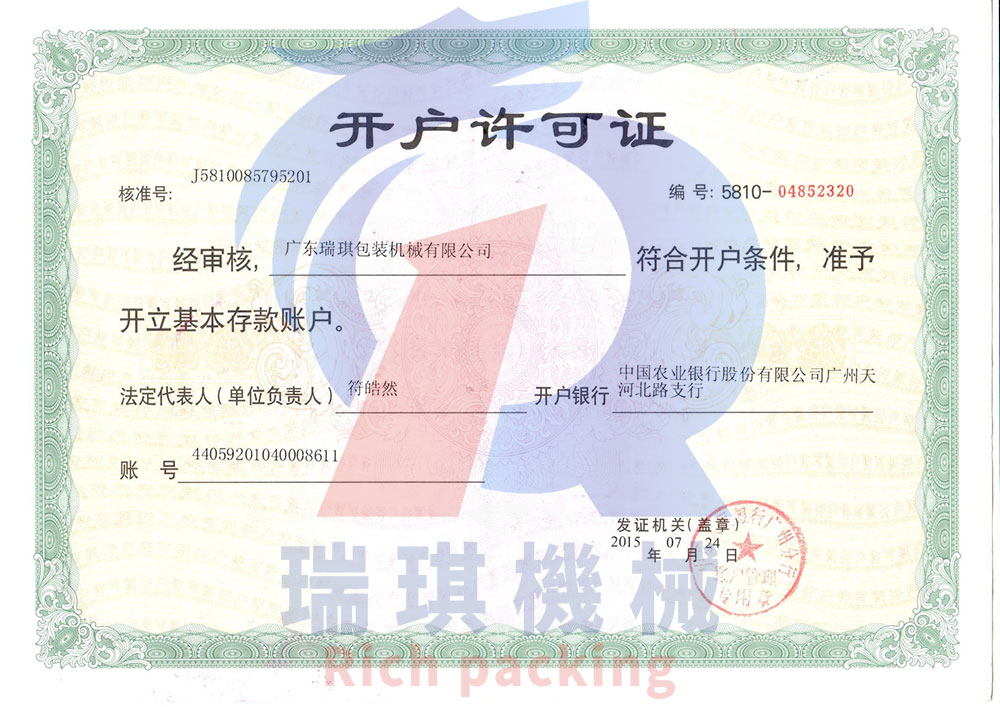 Enterprise Tax Payment Certificate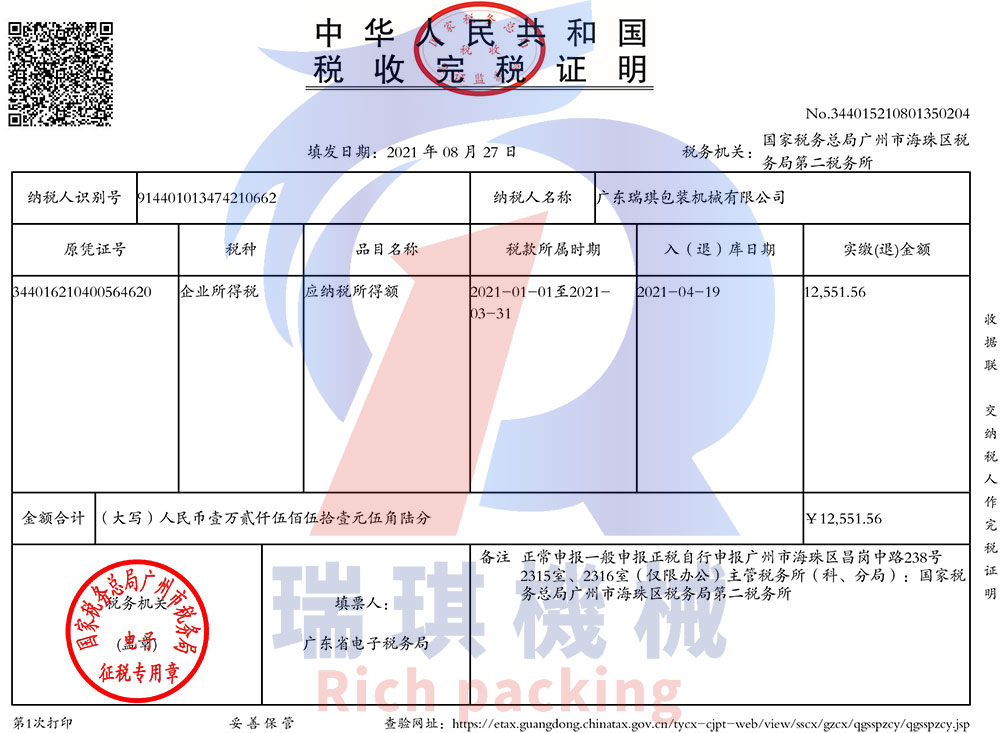 Enterprise Credit Information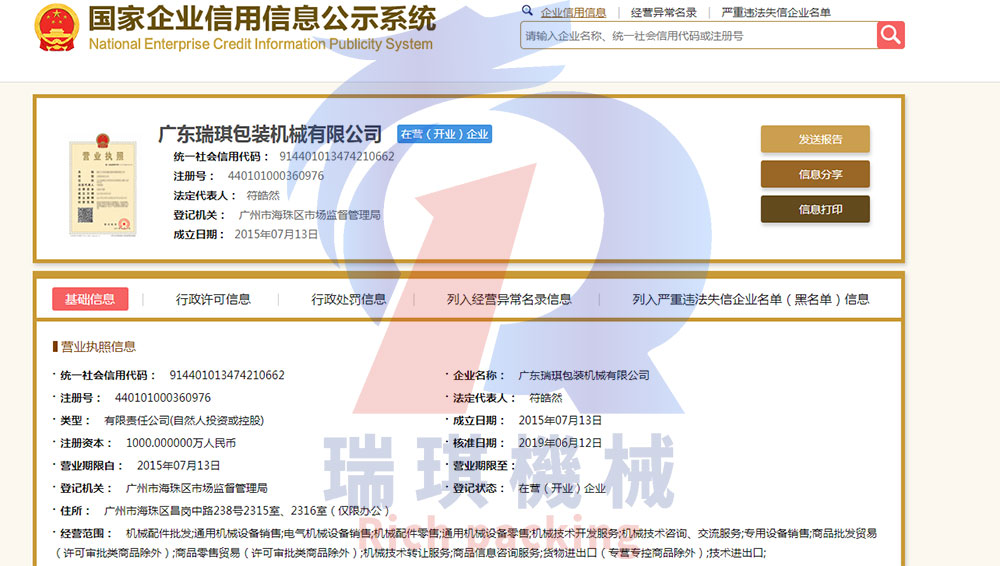 Bill of lading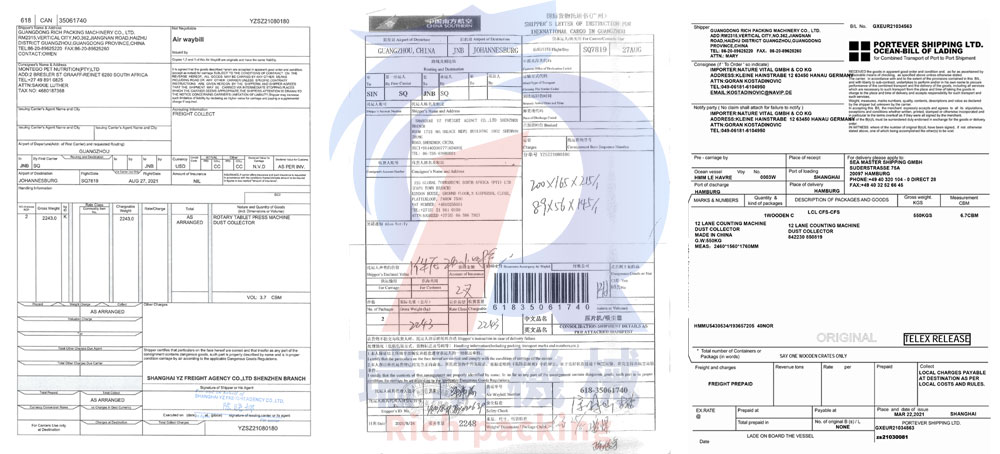 Welcome To Contact Us.