The production line of aluminum-plastic blister packaging machine and high-speed automatic cartoning machine developed by RICHPAKING company has the advantage of making the material packaging have the effect of sealing, moisture-proof and light-proof, and improving the packaging quality of the product, and the intelligent PLC system controls the aluminum The blister cartoning machinery is linked to production, which is suitable for product packaging in the pharmaceutical, medical equipment, health care products, food and other industries.

RICHPACKING Group has nearly 30 years of experience in the production of pharmaceutical and packaging equipment, and continues to upgrade and improve the horizontal high-speed aluminum-plastic blister carton box packaging production line.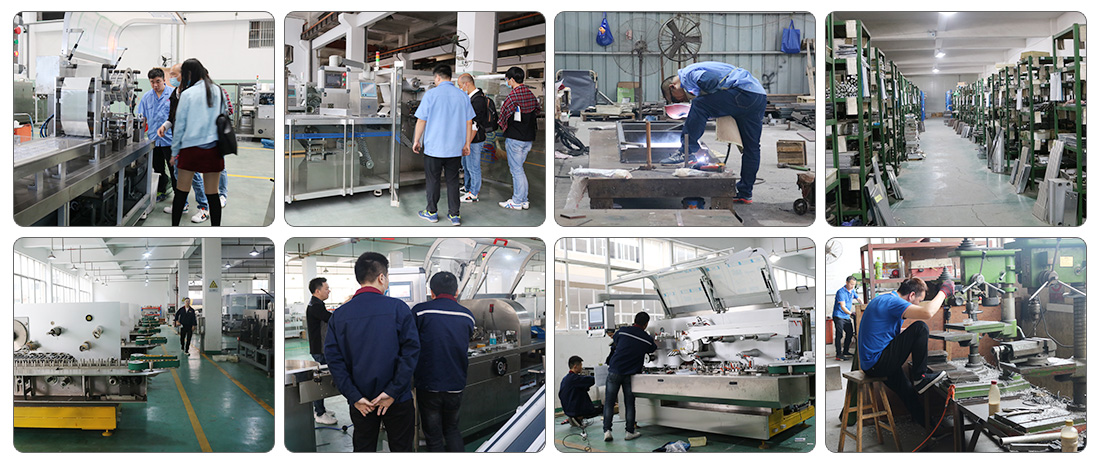 At present, this model adheres to the concept of partition management and compliance with drug production management specifications. It has the advantages of high production efficiency, simple operation, convenient maintenance, system intelligence, and real-time operation monitoring, thereby achieving a significant increase in the production efficiency of aluminum-plastic blister boxes. And the purpose of reducing the work intensity of workers, and this whole set of production lines fully solves the shortcomings of the old traditional models that are difficult to clean, maintain and debug, and it is difficult to change different molds.

Model features:
1. Ultra-high output, extremely high efficiency
2. Modular design of key parts makes changing molds extremely fast
3. The aluminum-plastic cutter is accurate and fast, saving materials
4. Fully sealed design of the core part, in line with GMP
5. Recipe parameter memory function, which can be called quickly
6. Multi-servo motor linkage traction, stable and accurate operation for a long time