ZH 120W Pharma Plate Sachet Cartoning Machine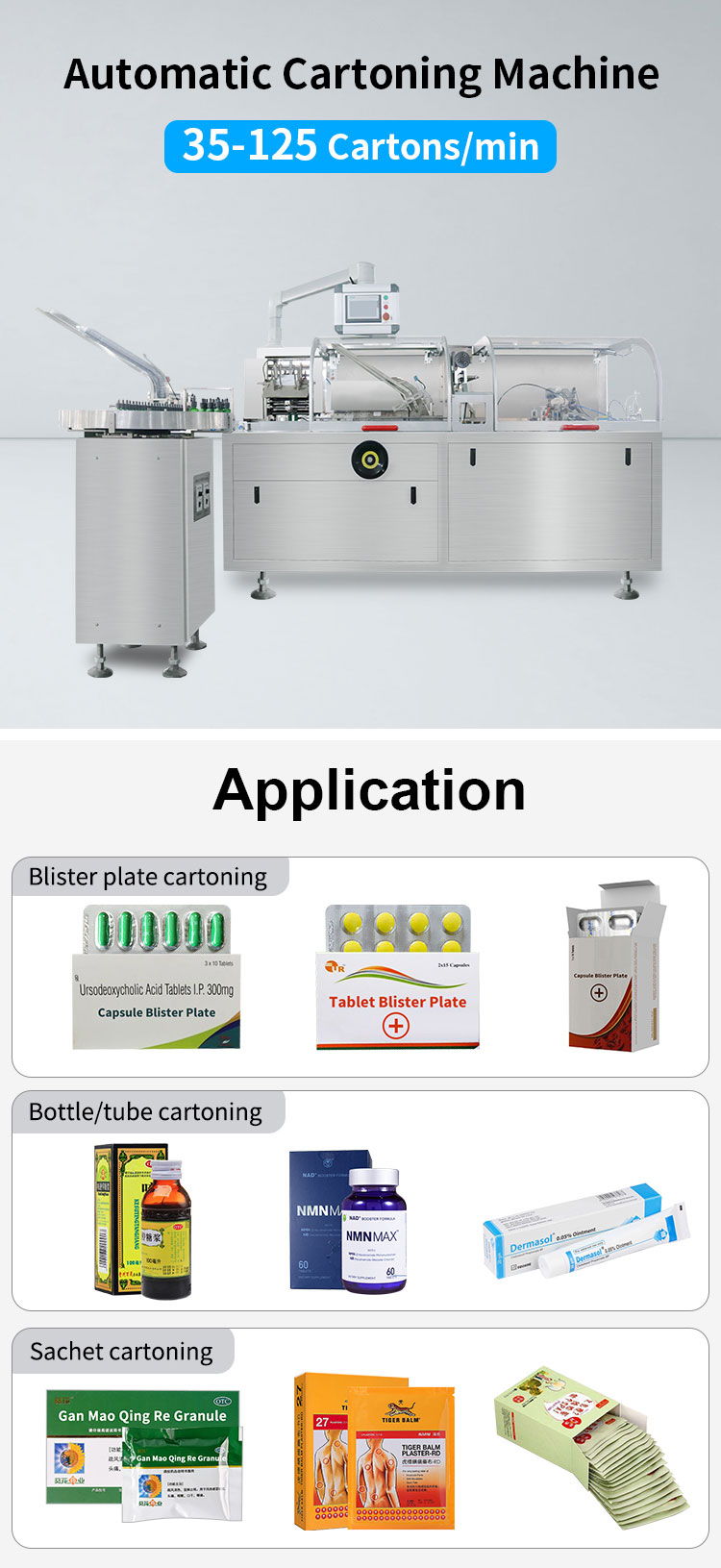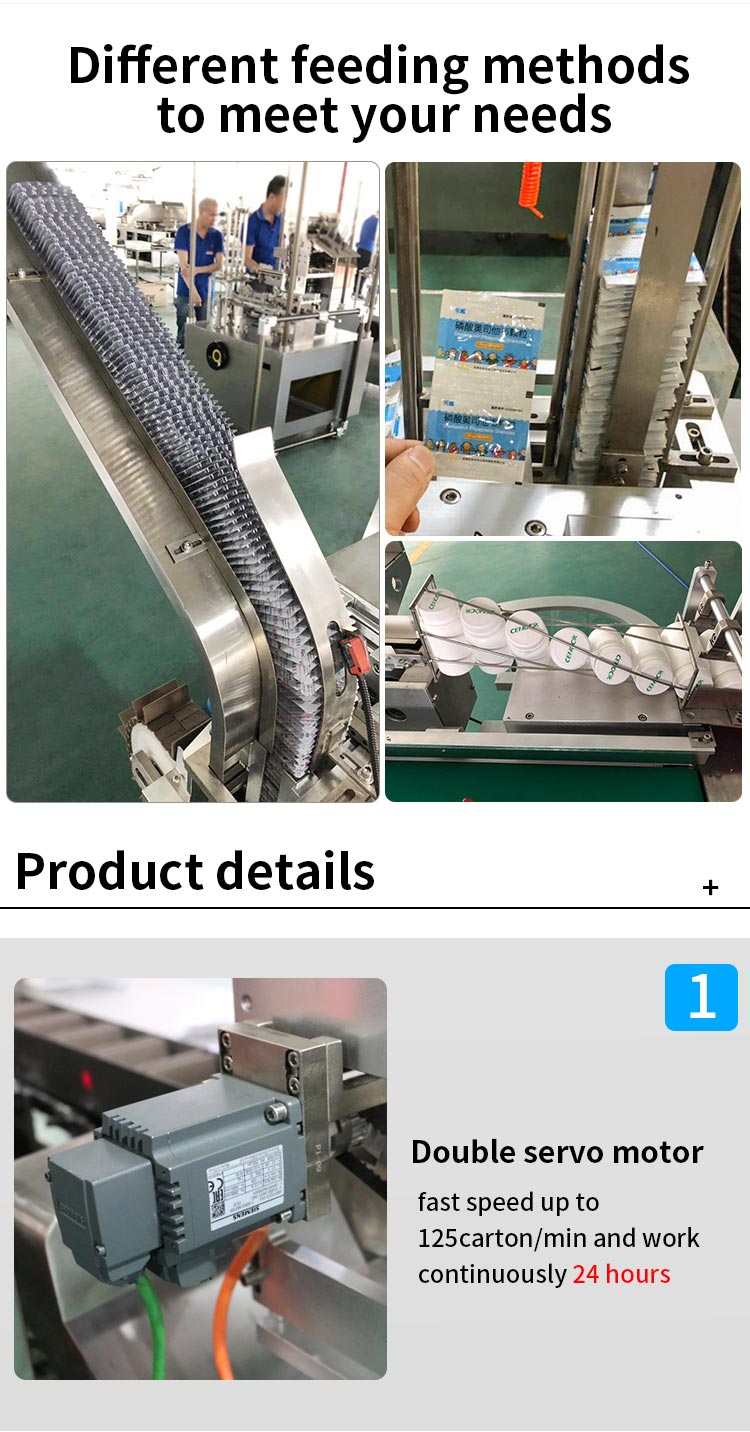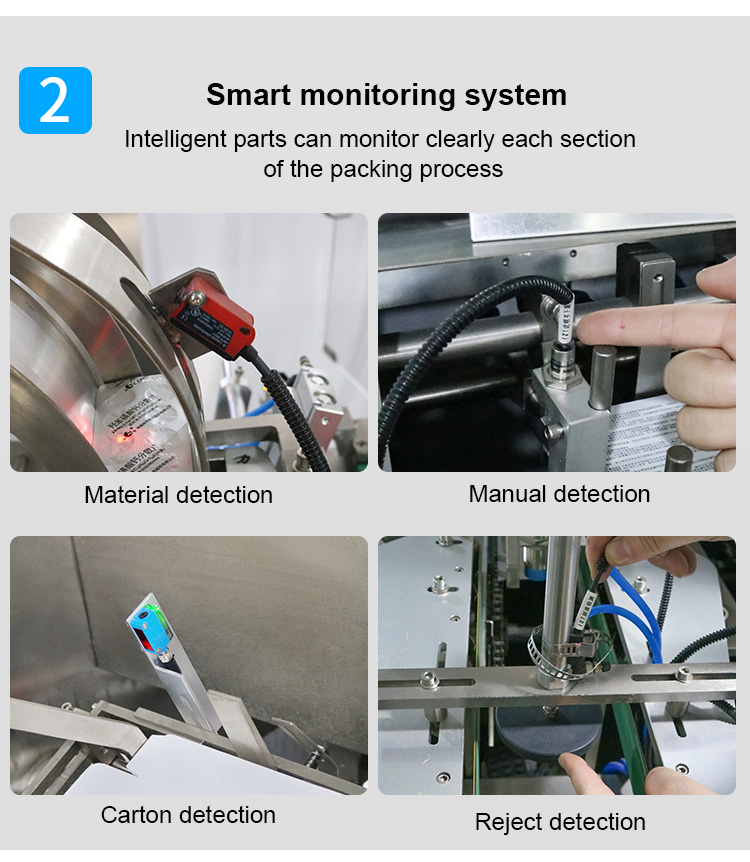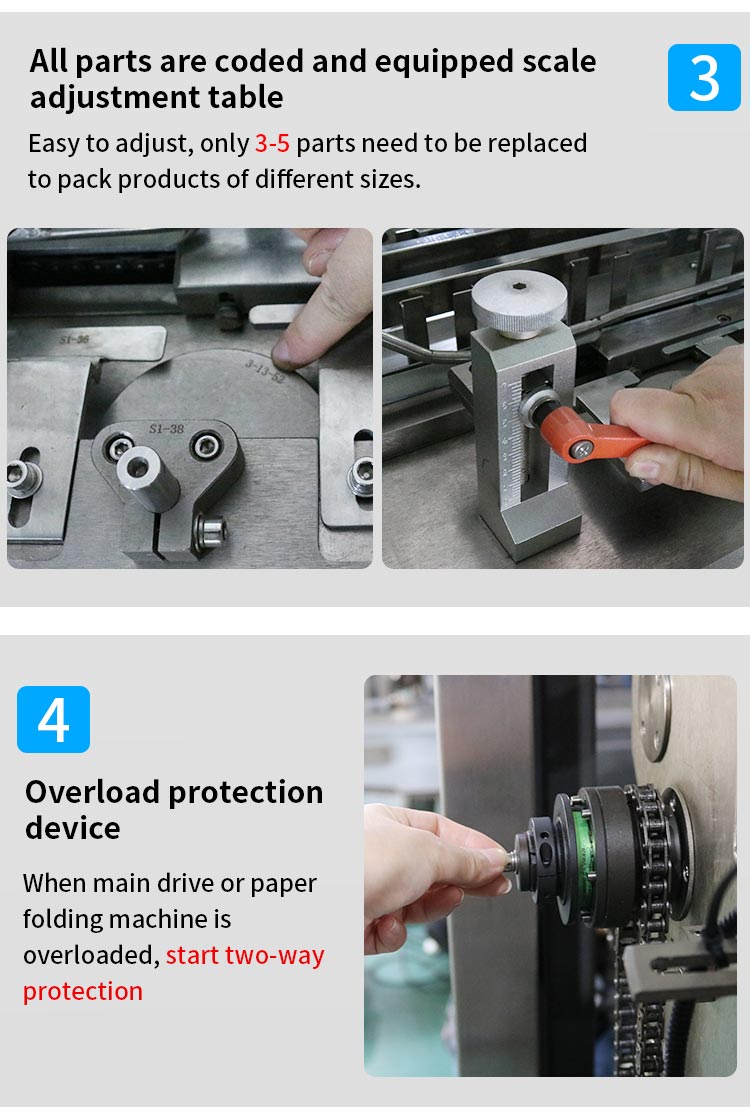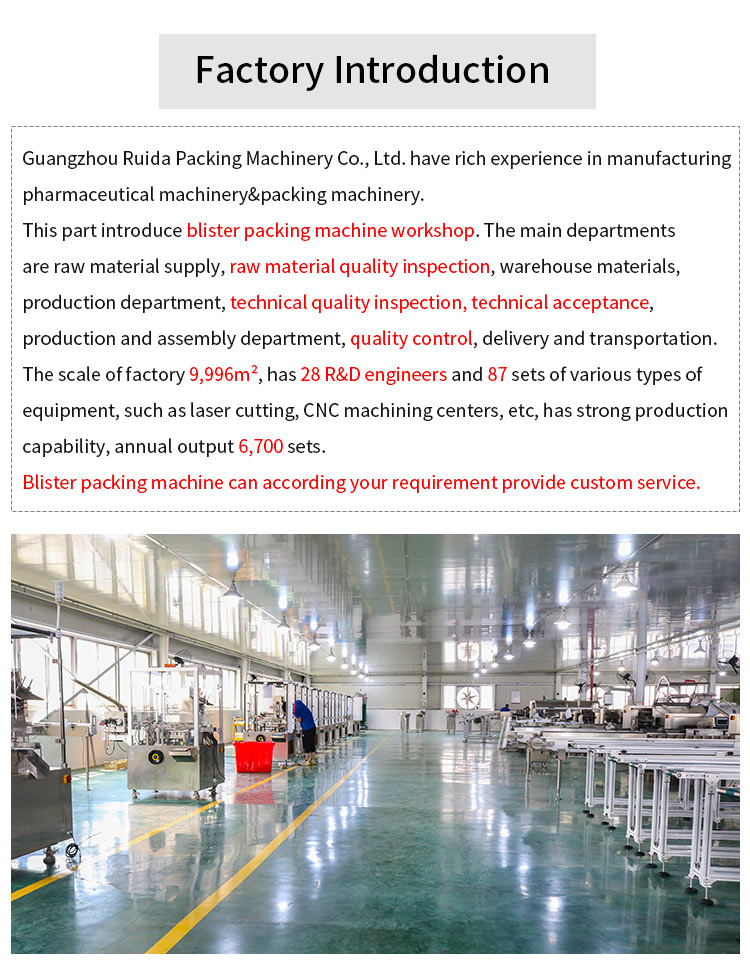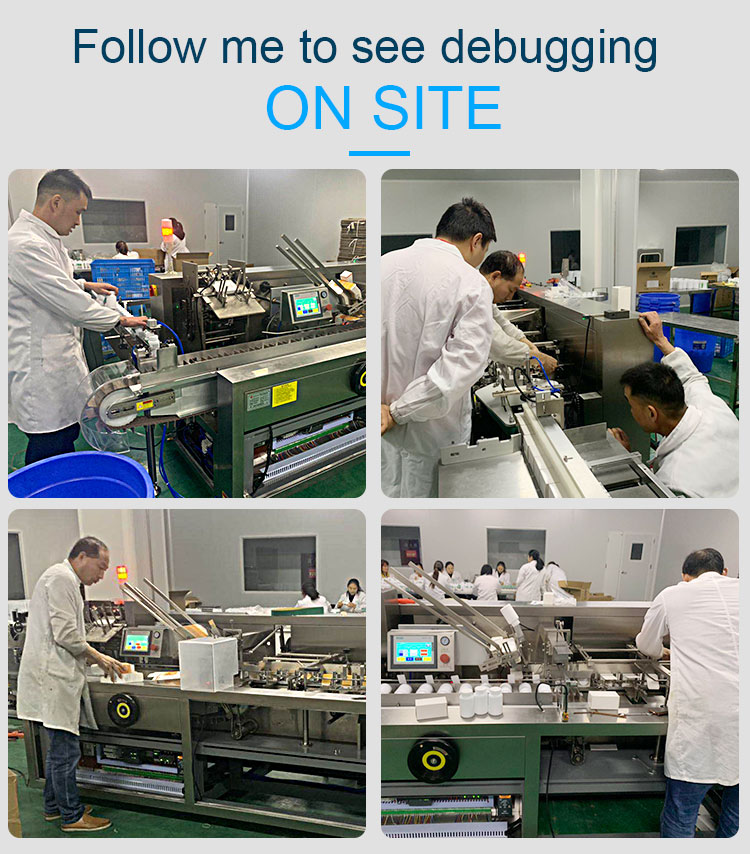 About 120W model: Our Automatic Horizontal Cartoning machinery is a model that has been upgraded and has been improved over several rounds. After the theoretical verification and the experimental model verification, we have obtained this forth generation Horizontal Cartoner model. To today's vertical or the horizontal machine products, it has many advantages and meet the carton packing production of a variety of materials, include as the bottled, bagged, and the striped products. To the obsolete, our Cartoner packing company has optimized the work stations, like the cartons folding, feeding, synchronization, coordination, the paper folding, and the packing. The advance of the science and the technology is bring well-being to the human society. We must make every efforts to make happy industrialization for our customers.
Users need to cartoning a variety of items in cartons to present them to consumers. The materials involve as the daily necessities, food, and the most importantly, the packing of medicines. The purely manual feeding ways of workers can no longer meet the need for high production demand, so we have developed this various high-speed feeding devices, which are high accurate, and non-destructive and fast.
With the cartoning machine required for makings the weight, size, the thickness, and folding parameters of the carton box packing, we will provide you with the suitable services. Over 28 years of hard work, we have cooperated with more than two hundred thousands people from all over the whole world. Those guests are from European countries include cities in Brazil, Lisbon in Spain, Venice in Italy, Birmingham in the UK, Berlin in Germany, etc.

*** Technical parameter
Model

RQ-ZH-12OW

Speed

30-125 carton/min

Total power

0.750 KW

Powersupply

220/380V 50Hz

Requirements of carton

size range of carton:L(70-185)*W(35-90)*H(14-50)mm

carton weight:250-350g/㎡

Requirements of instructions

size range of instructions:L(78-250)*W(90-170)mm

range of folding times of instructions:1-4 fold

instructions weight:60-70g/㎡

Pressure

pressureintensity:≥0.6MPa

air consumption:120-160 L/min

Overall size of machine

4300*1100*1550㎜

Net weight of machine

about1600kg
***Configuration List
| | | | |
| --- | --- | --- | --- |
| Item | Specification | Qty. | Manufacturer |
| Servo motor | 400W MHMD042G1U | 1 | Panasonic |
| Servodriver | 400W MBDHT2510E | 1 | Panasonic |
| Main motor | R17DT80N41.1KW/220V/380V | 1 | GermanySEW |
| Vacuum pump | VT4.40 | 1 | BECKER |
| Frequencyconverter | FC-051P1K5S2E20H | 1 | Danfoss |
| Air circuit breaker | DZ47-D63/2P | 1 | Yaohua |
| Air circuit breaker | DZ47-D63/1P | 3 | Yaohua |
| Relay | MY2NJ/24VDC | 8 | Japan Omron |
| Touch screen | GC—4408W | 1 | Proface |
| Switch power supply | NES-100-24V | 1 | Taiwan MIWE |
| Power switch | T0-2-1/EA/SVB | 1 | Germany Moeller |
| PLC | Smart ST40 | 1 | Germany Siemens |
| Fiber amplifier | E3X-NA11 | 8 | Japan Omron |
| Optical fiber | E32-ZD200 | 8 | Japan Omron |
| Encoder | E6B2-CWZ6C | 1 | Japan Omron |
| Proximity switch | TL-Q5MC1 | 1 | Japan Omron |