Automatic Horizental Cartons Packaging Machine RQ-260W
Due to the high-end system and the excellent raw materials, the 260W plate type active cartoner designed and manufactured by the group workshop of the RQ group must the produce different cartons and the materials according to the users, and the production capacity can reach more than 15500 cartons per hour.
*** Appliacations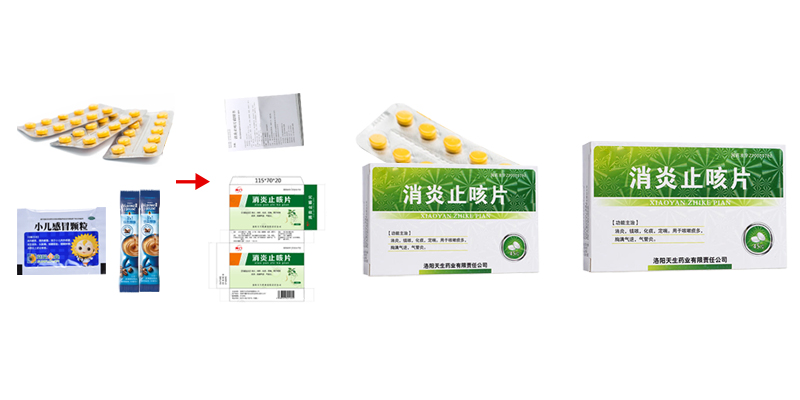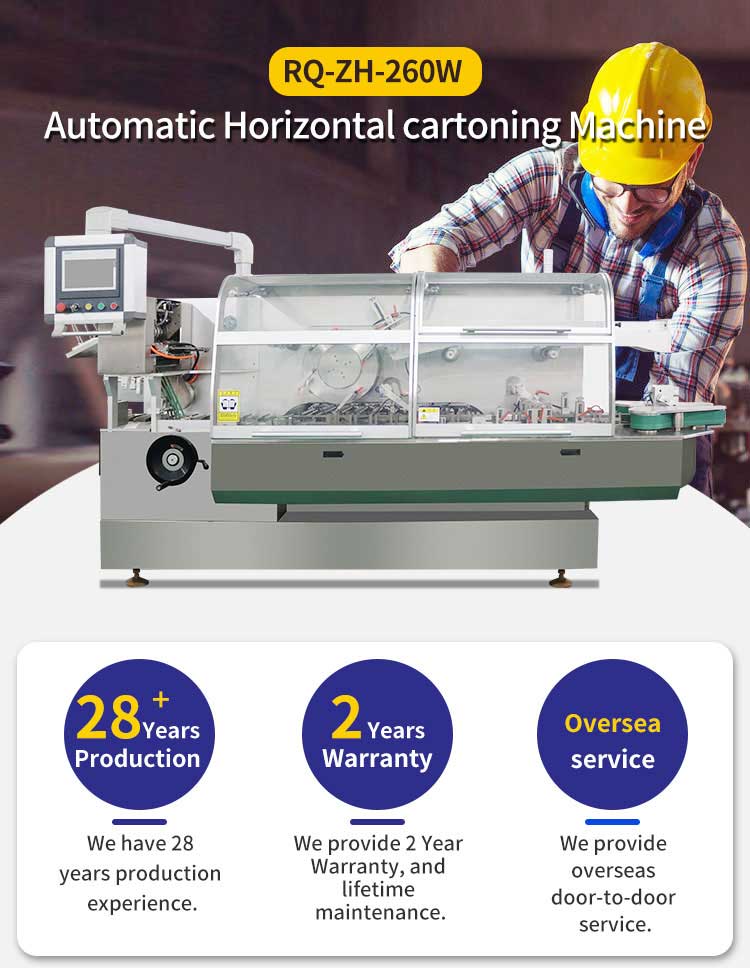 *** Technical parameter
| | |
| --- | --- |
| Name | 260W horizental cartoning machine |
| Production capacity | 260 cartons/min |
| Net weight of machine | 3450Kg |
| After warranty service | video technical support, Online support, Field maintenance and repairing. |
| Power | 380/220V 50Hz |
| Total power | 5.05KW |
*** Broad applicability of the 260W.
Check the picture below to get the 260W type of product you want..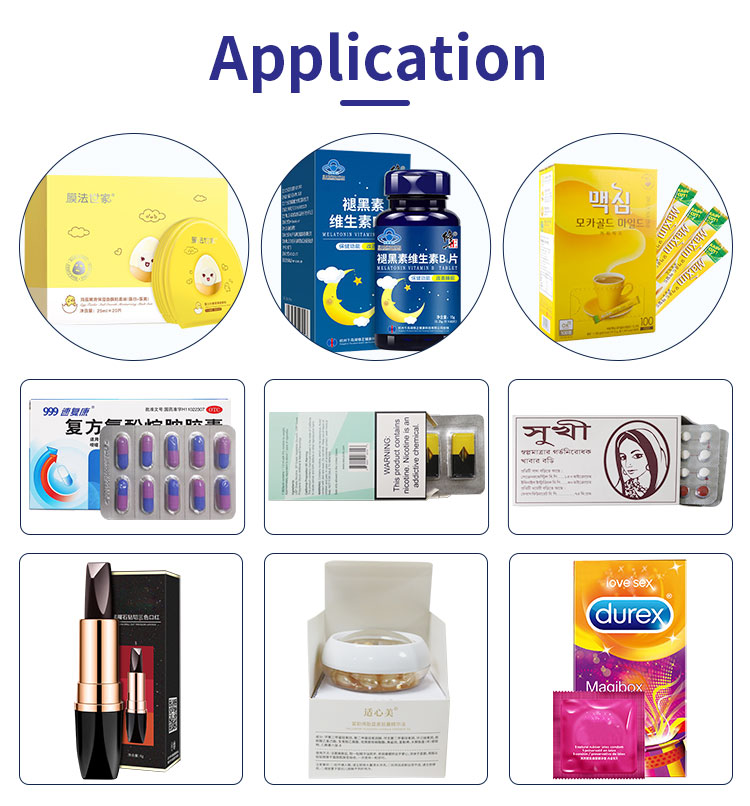 *** Customized feeding device IN 260W.
We 260W can meet the products you want to pack.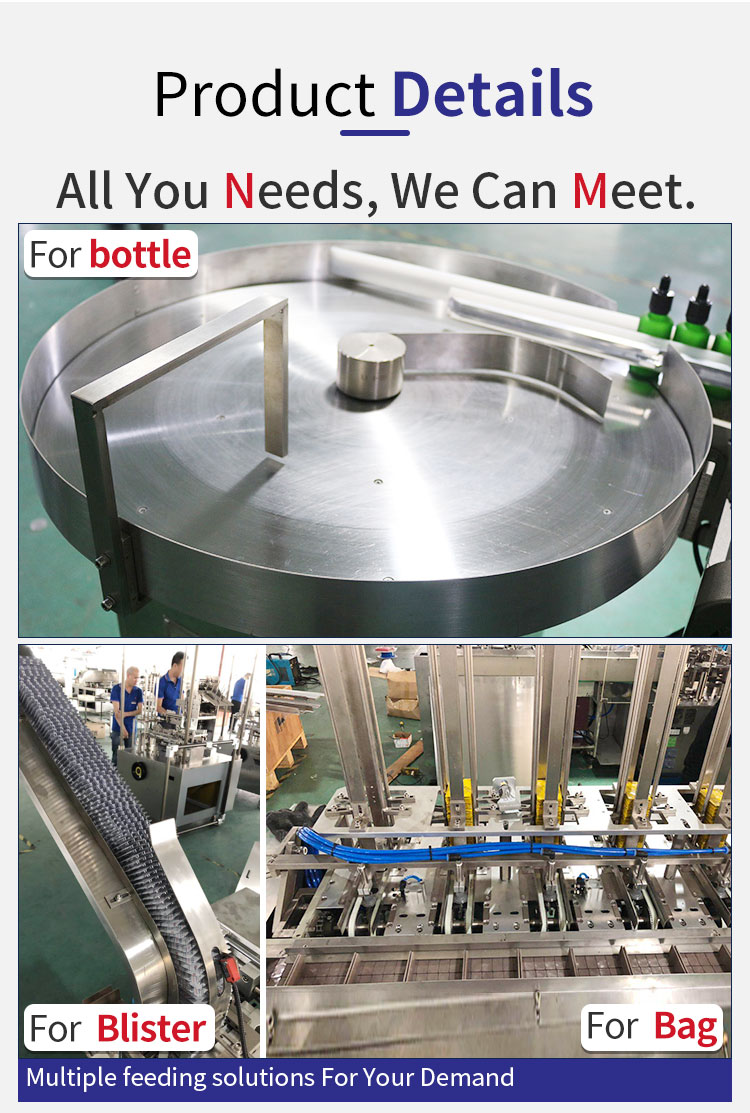 *** Design of multiple negative pressure suction claws in 260W.
The 260W Fast speed brings high output.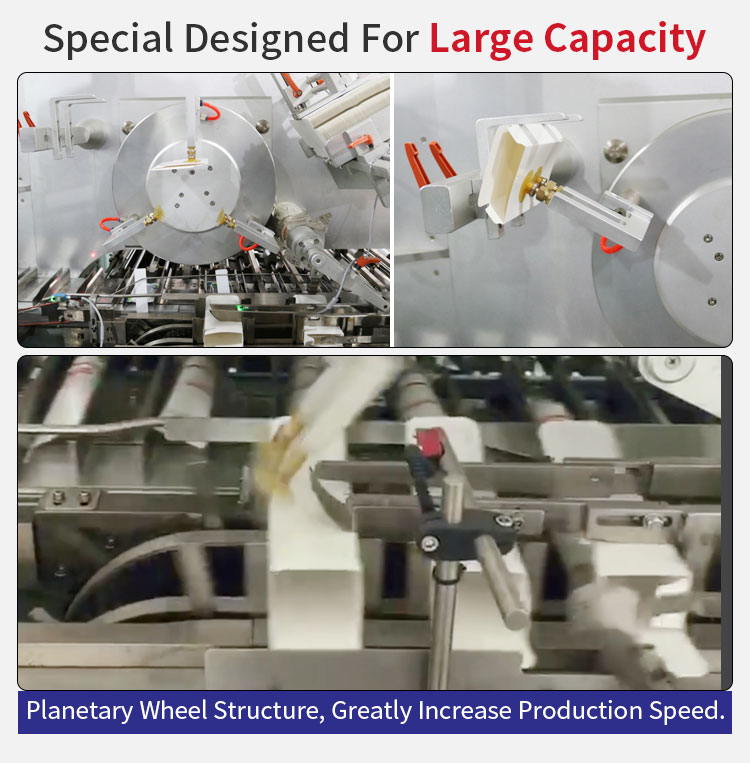 *** Certification: SGS, CE, ISO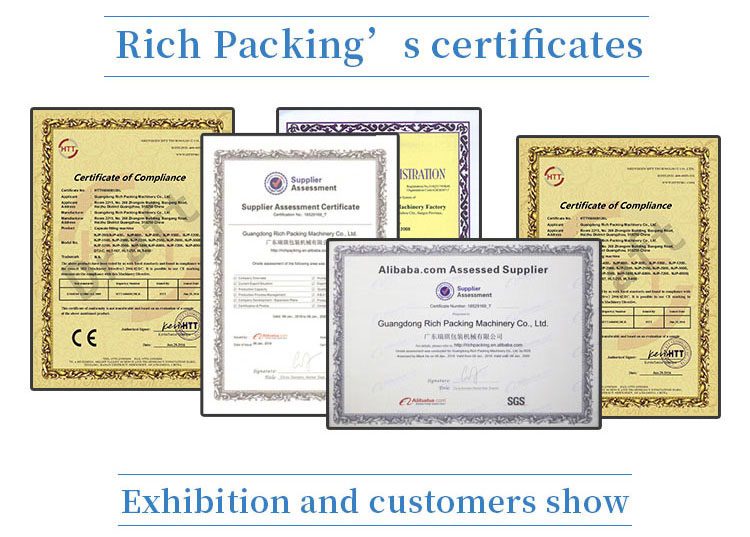 ***
The raw materials of this 260W automatic high-capacity cartoning machine have passed the inspections of our company's quality inspection department, and then reviewed the certification documents provided by the raw material suppliers before passing the audit.
After these raw materials for cartoning machines enter our factory, they need to go through our production department again for blast furnace forging, adding all kinds of qualified precious metals, so as to finally complete the requirements of improving the hardness and ductility of the material. Our RQ company does this. The purpose is to ensure that the 260W active cartoning machine can guarantee long-term operation stability at the beginning of production.
After many years of experience in the market for this 260W ultra-high-speed carton packaging and cartoning machine produced by our company, customers have always been very satisfied with our 260W cartoning machine. We have carried out professional international production standards and quality system certifications for this 260W machine in various industries and have all been passed.
It is precisely because 260W conforms to various international production certifications that day, so 260W can be easily connected with other front-end and rear-end production line models.