NJY 300C Oil Capsule Liquid Filling Machine By Rich Packing
---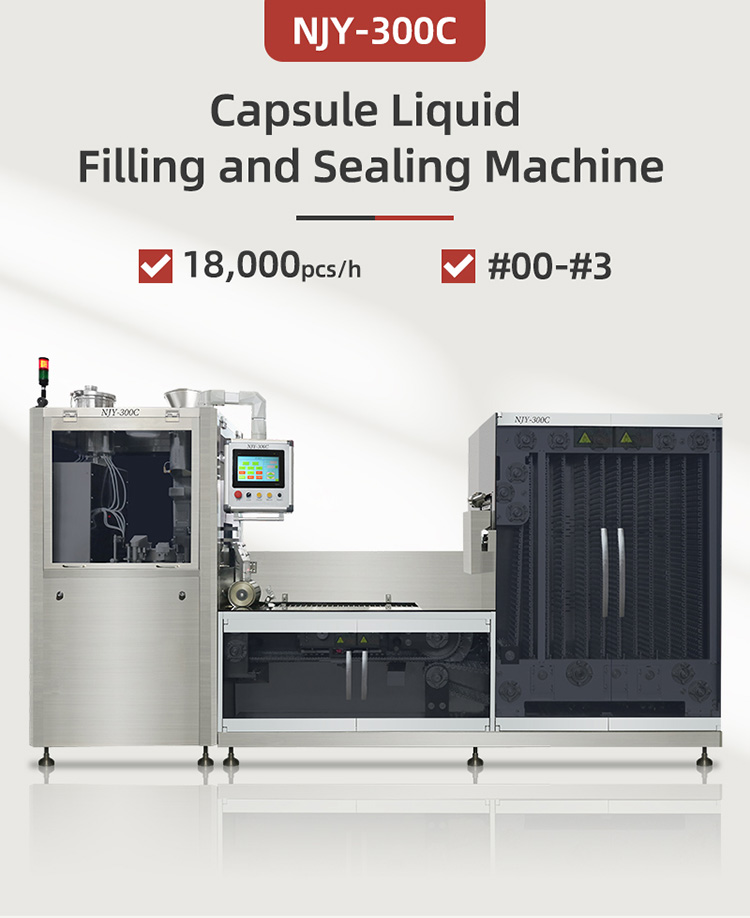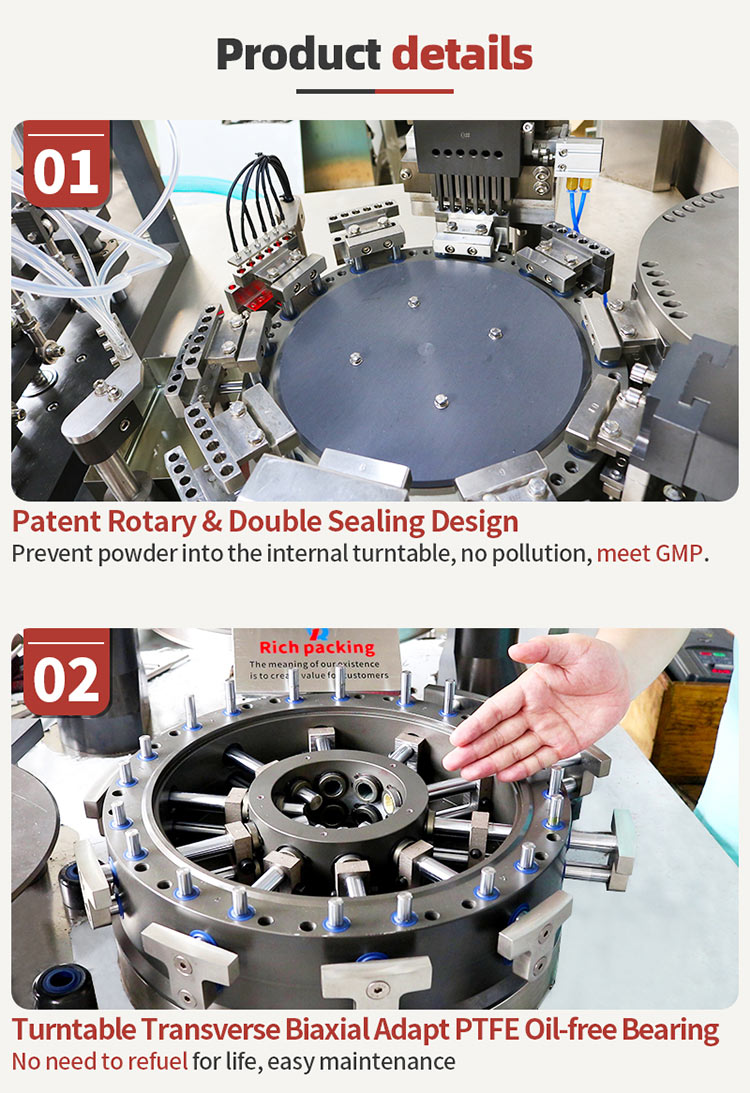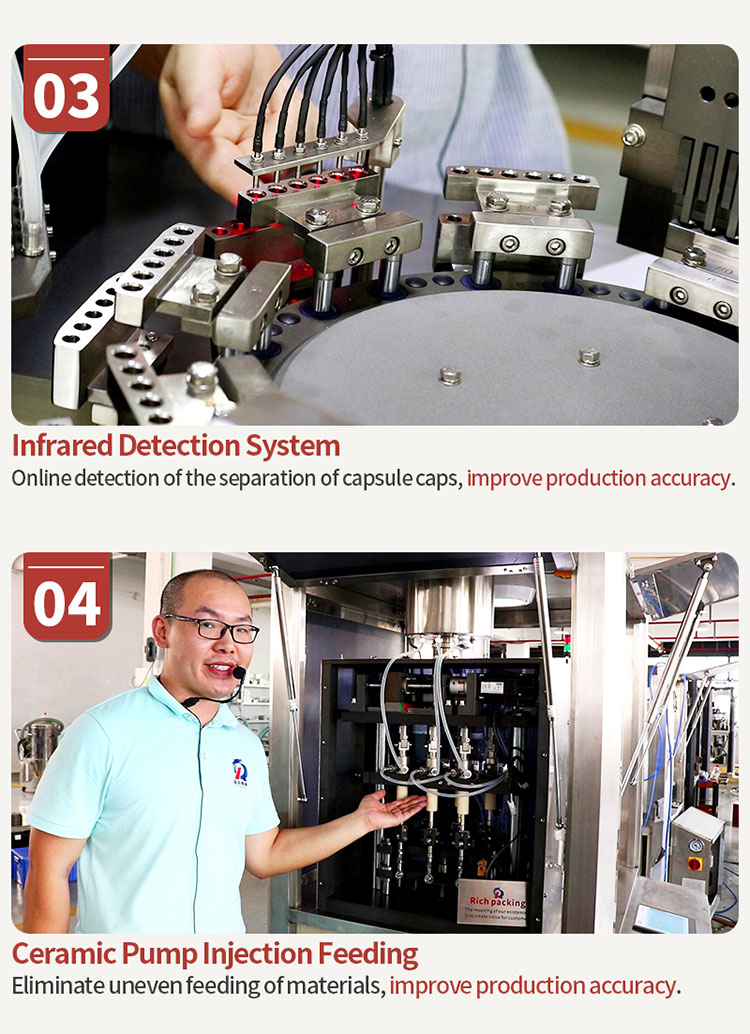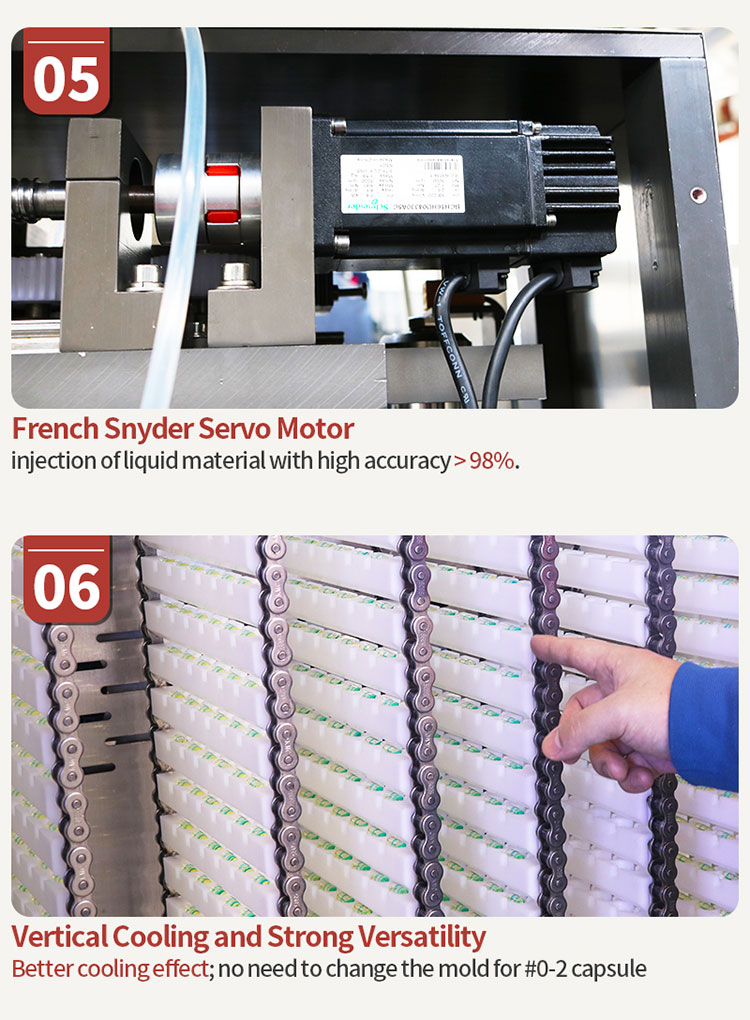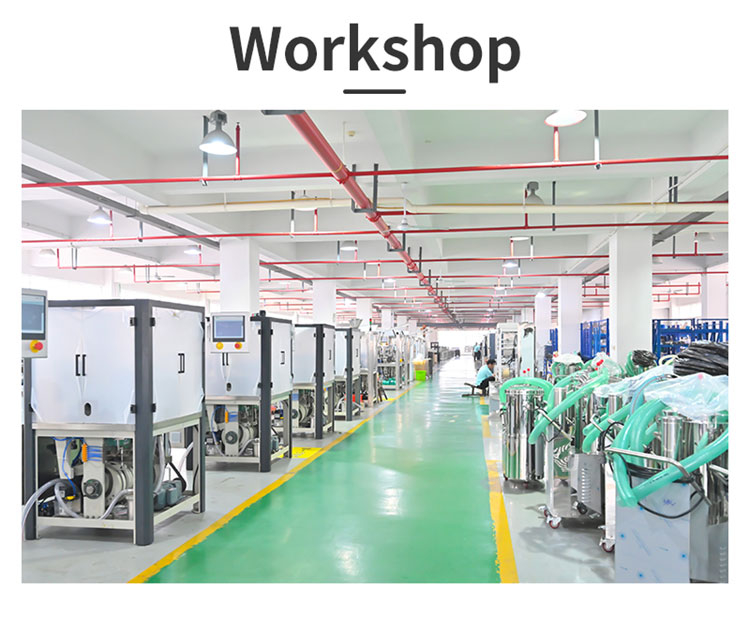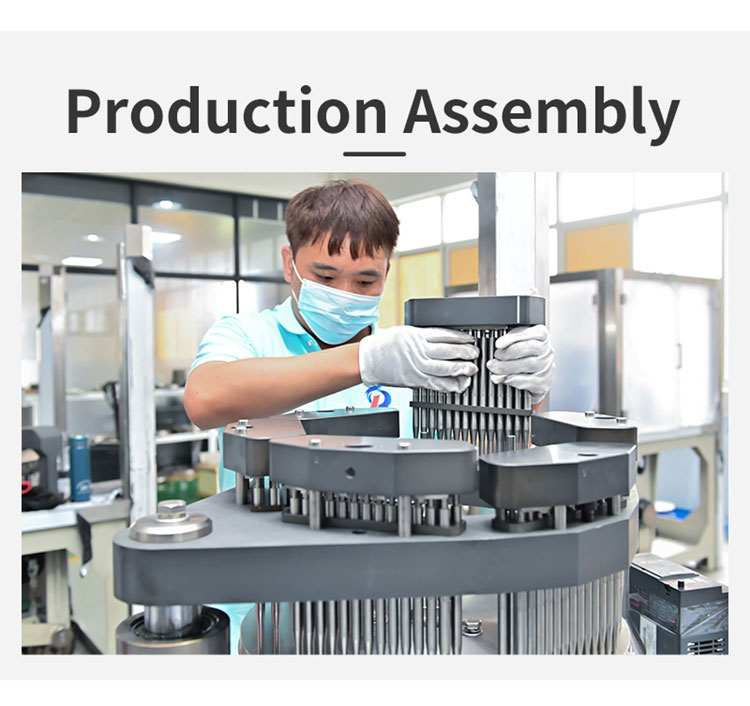 Why is the RICH PACKING oily filled gelatin hard shell hollow capsule liquid filling machine running so stable? Because the NJY300C type model comes with a very good precision and real time running detection system, once a machine error occurs during operation, this capsule machine will eliminate that part of the defective product in real time. *** Applications
*** The another important guarantee of 300C is that the super enclosed structure of the NJY model capsule machine will effectively prevent the powder and dust brought by the external environment from entering the capsule machine's inner turntable.
*** So the capsuling operation is stable and the error's rate is extremely low during the running process of completing the capsuling production of hard shell capsule products.
*** This capsule liquid filling machine adopts the fully auto functions, and the structure of the quick mould changing ensures that the complete set of moulds can be replaced within fourteen minutes, while 300C also protecting the material capsule packaging materials.
*** Why choose ours NJY-300C model? The time for changing moulds be shortened to 14 minutes. This efficiency making more time for the pharmaceutical factory to use for other tasks.
This type of hard shell capsule liquid filling machine and making machine only needs to spend a very small amount of the production cost, but 300C can bring considerable production capacity to pharmaceutical and packing factories.
The RICH PACKING's NJY 300C equipped with the heart of the intelligent system will automatically display the various states and the data in the running process on the CNC machining visual screen, effectively improving the efficiency of capsuling production and the troubleshooting.
*** Technical parameter
| | |
| --- | --- |
| Production capacity | 300pcs/min |
| Net weight of machine | 750KG |
| Overall size of machine | 860*960*1800mm |
| Power | 380V 50Hz |
| Total power | 5KW |
| No.of segment bores | 6 |
| Noise | <75DB(A) |
| Making rate | Empty capsule 99.9% Full capsule 99.8% |
| Filling error | ≤2% |
| Applicable product | 00-3# gelatin capsule, methyl cellulose, plant capsule |
*** Configuration
| | | | |
| --- | --- | --- | --- |
| Item | Specification | Qty. | Manufacturer |
| Touch screen | 6AV6648-0BC11-3AX0 | 1 | Germany Siemens |
| PLC | 6ES7/288-1ST30-0AA0 | 1 | Germany Siemens |
| Frequency converter | MODECVFD015 B21A | 2 | Taiwan Delta |
| Intermediate relay | MY2NJ | 2 | Omron |
| AC Contactor | 3TB42 | 4 | SIEMENS |
| Switch | S-50-24 | 1 | Taiwan Mingwell |
| Main Motor | R37DM90LS4 | 2 | Germany SEW |
| Servo Motor | SGM7J-04AFC6S | 2 | Japan Yaskawa |
| Vacuum pump(dry) | KRX3-P-VB-03 | 1 | Japan Orion |
| Detection optical fiber | FS-N18N | 4 | Japan Keyence |
| Ceramic pump | 0.2-0.5ML | 2 | Shenzhen |
| Transmission bearing | Bearing | 90 | Japan |
| Cam | RU-63DS10 | 1 | Taiwan Safepower |