Auto Powder Pellets Hard Capsule Filling Machine NJP-1500D
The 1500D fully automatic fast capsule filling machine designed and manufactured by our company's RQ Group factory meets GMP requirements. First of all, because 1500D uses high-end systems and high-quality raw materials, it can be produced in different sizes according to the needs of users. The finished product of the capsule finally reaches the production data of more than 85,000 capsules per hour.
*** Applications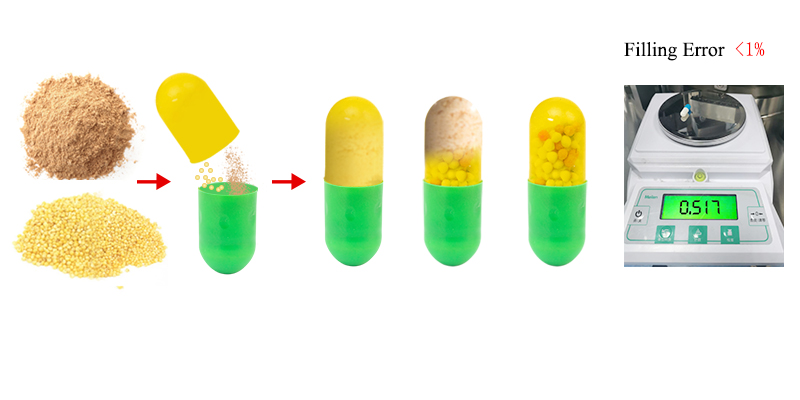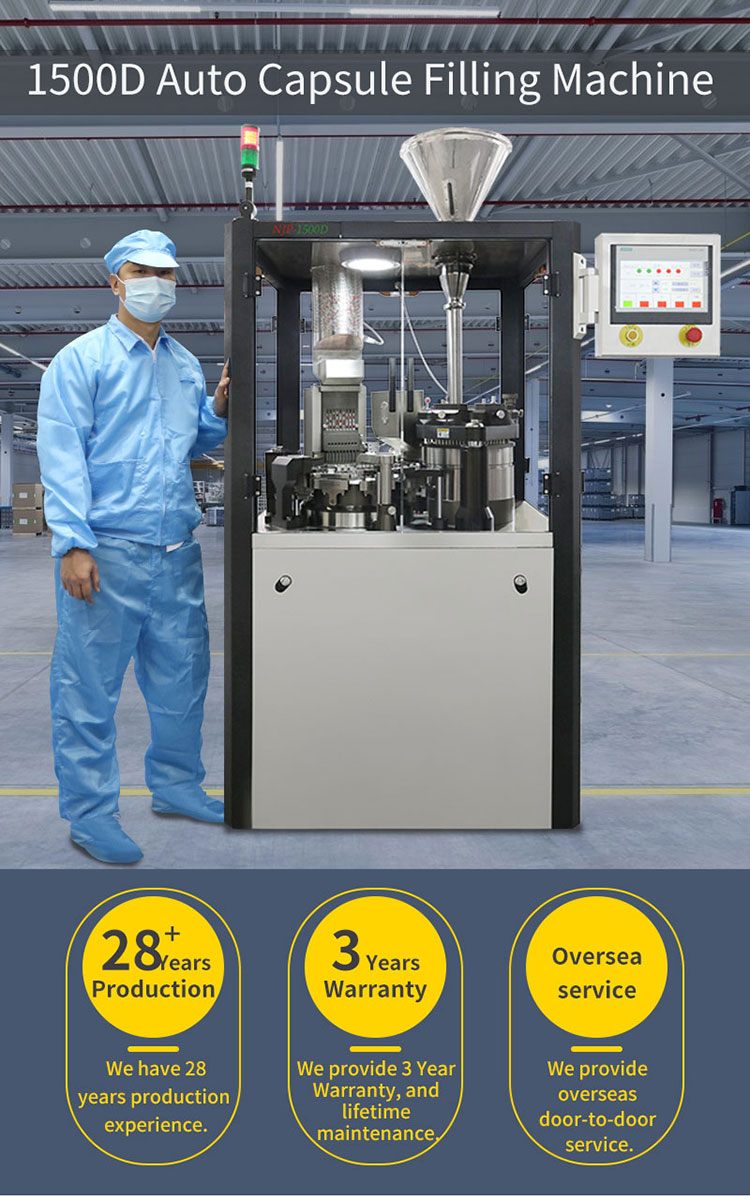 *** Technical parameter
| | |
| --- | --- |
| Name | Fully automatic powder filling machine |
| Production capacity | 90000 pcs/h |
| Net weight of machine | 1200Kg |
| Overall size of machine | 900×870×1950mm |
| Power | 380/220V 50Hz |
| Total power | 5.5KW |
*** Filling rod without sticking powder of NJP1500D

*** Push claw to keep the right direction of capsule filling in 1500d.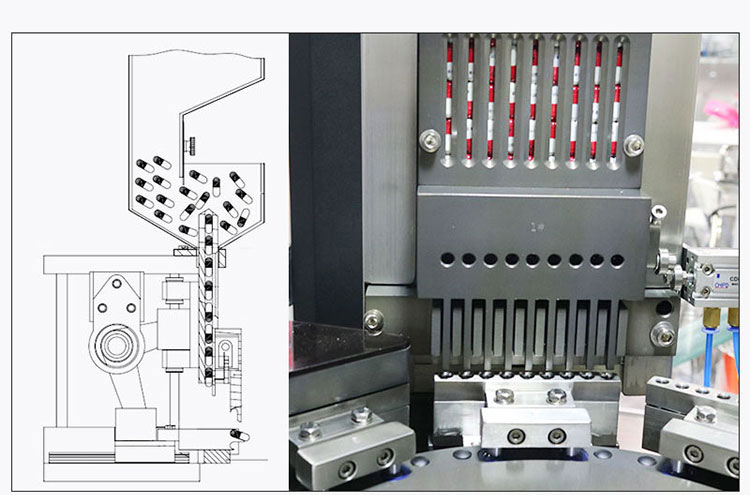 *** Equipment that can hold the filling rod firmly of 1500D.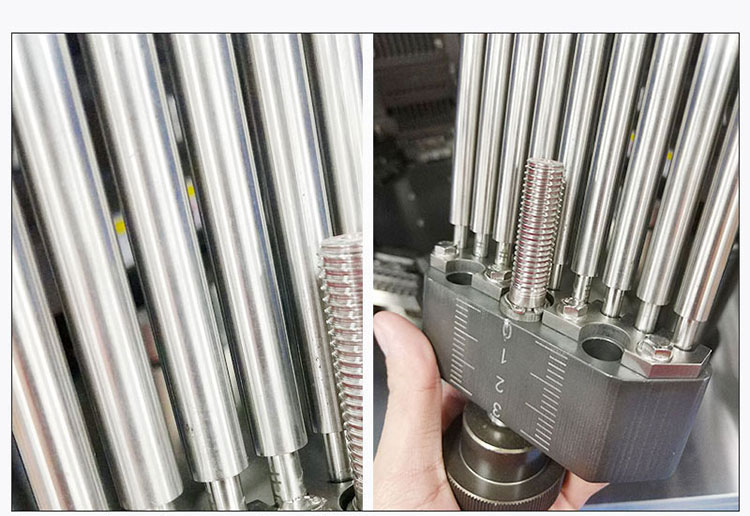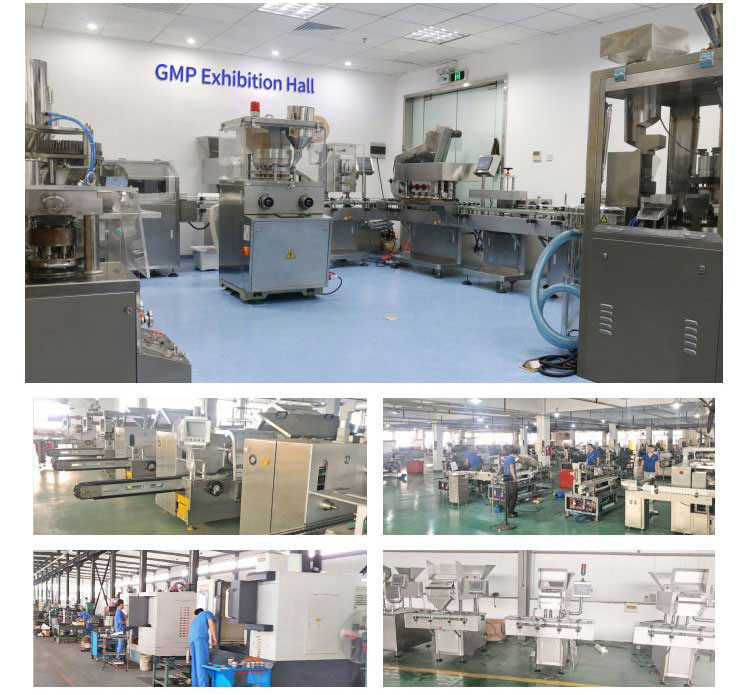 ***
The raw materials of this 1500D automatic large-capacity capsule manufacturing machine have passed the inspections of our company's quality inspection department, and the suppliers who provide the raw materials have strictly reviewed the certification documents they provide.
After these raw materials for the capsule filling machine enter our factory's warehouse, they need to go through various syrup inspection tests by our factory's inspection department to check whether they are 304 stainless steel, real 306 stainless steel and real seven-series aviation-grade aluminum. . The ultimate goal is to ensure the quality of the 1500D capsule machine at the very beginning of manufacturing. At the same time, this also guarantees that the 1500D model can guarantee long-term operational stability in the hands of users.
The 1500D ultra-high-speed capsule machine produced by our company has been put on the market for many years, and customers have maintained a very high degree of satisfaction with our 1500D machine. The 1500D machine has passed various professional international production standards and quality system certifications in the pharmaceutical capsule industry.