For Candy Pill Press Tablet Press Machine RQ-ZP-45
Our RQ factory has focused on the history and experience of manufacturing tablet presses machine for more than 28 years. The tablet press you see is our ZP45 tablet press. The following will briefly introduce the differences between this ZP45 tablet press and other models. The first of these is the method used by our factory's technical workers when producing this ZP45. This method is a subtractive structure of castings that is applying for a patent.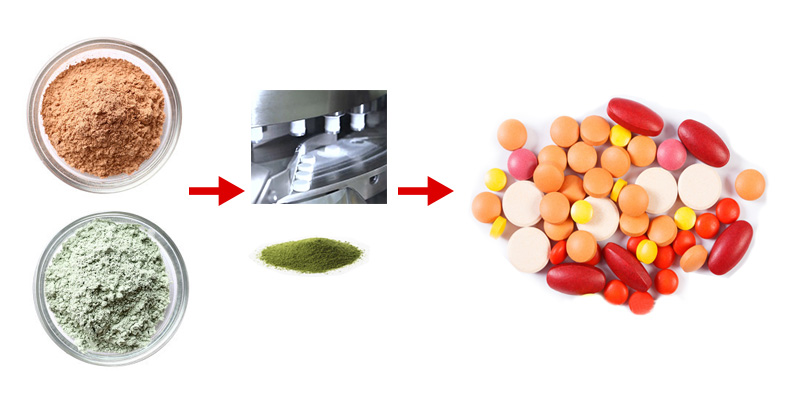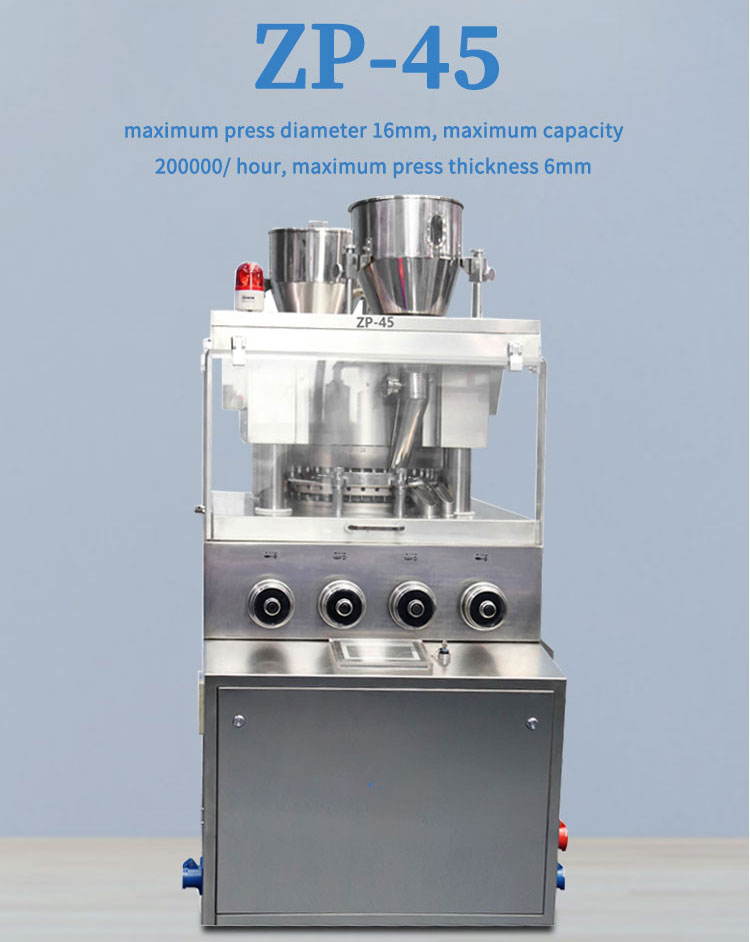 *** Technical parameter
| | |
| --- | --- |
| Name | ZP-45 tablet press machine |
| Production capacity | 228500 max pcs/hour |
| Max. pressure | 100KN |
| After warranty service | video technical support, Online support, Field maintenance and repairing. |
| Power | 380/220V 50Hz |
| Total power | 5.5KW |
*** PLC control system and handwheel for adjusting scale of ZP45.
The perfect combination of machine and manpower makes the customer's production easier.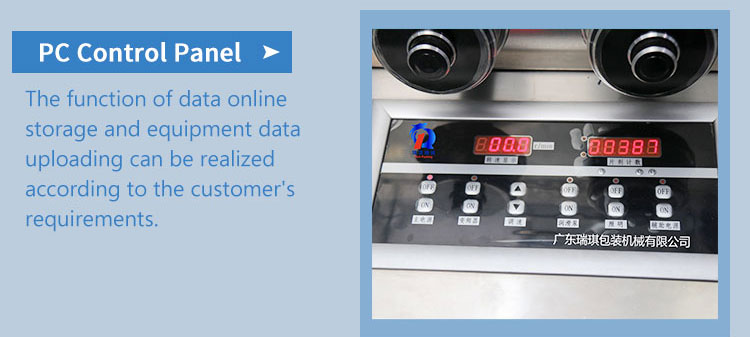 *** Well-designed feeder in ZP45.
The bottom of this feeder is very smooth and will not cause leakage.

*** Scanning mold inspection system of ZP45.
If the mold is damaged, the customer can know the first time.

*** Certification: SGS, CE, ISO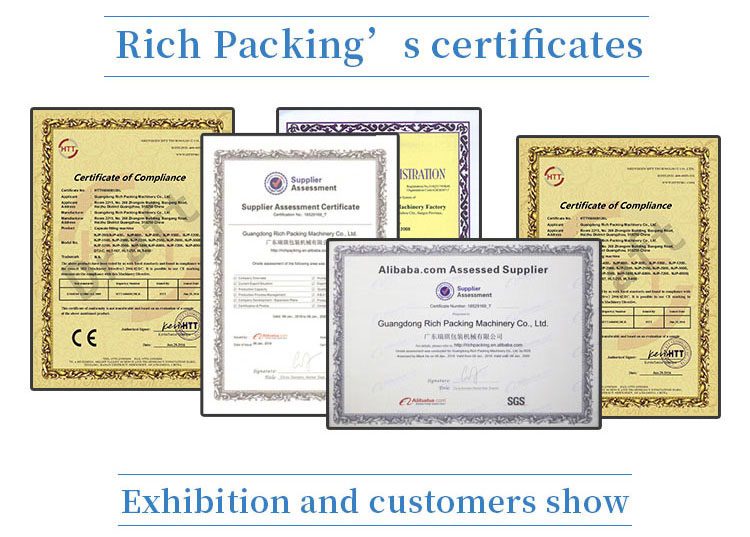 *** Why should choose our's ZP45 tablet press machine?
We applied this casting subtraction structure to the two parts where the low-pressure wheel axle and the lower guide rail are installed. The tablet press with this structure has several advantages, one is more stable, the other is the weight of the whole machine is reduced, and the third is it is easier to maintain and install the machine.
For customers who have just entered or are new to tablet press industry, debugging procedures is the most difficult. We use a handwheel with a precision scale on the ZP45 machine, and the adjustment accuracy of this handwheel is set to 0.1mm. By turning the hand wheel while observing the scale of rotation indicated by the hand wheel, the user can easily complete the debugging of the machine.
This is especially important for customers who need to frequently change molds for production. It takes a few days to replace the mold from the past, and even the customer cannot replace it himself, and he needs to find the purchasing company or the purchasing manufacturer for the help of an engineer. Now through this precision handwheel, customers can do it themselves.