Fully Automatic Gummy Counting Machine DSL-16H
At present, there is a strong demand for fast electronic counting in fields such as the pharmaceutical bottling industry and the food packaging industry worldwide. The high-speed counting machine RQ-DSL-16H developed and produced by our company is a set of high-end upgraded material counting equipment of RICH PACKING.
The counting objects faced by the DLSL-16H counting machine include medicinal capsules in the pharmaceutical field, edible candy and chewing gum, small hardware products, etc., and filling into bottles.
*** Applications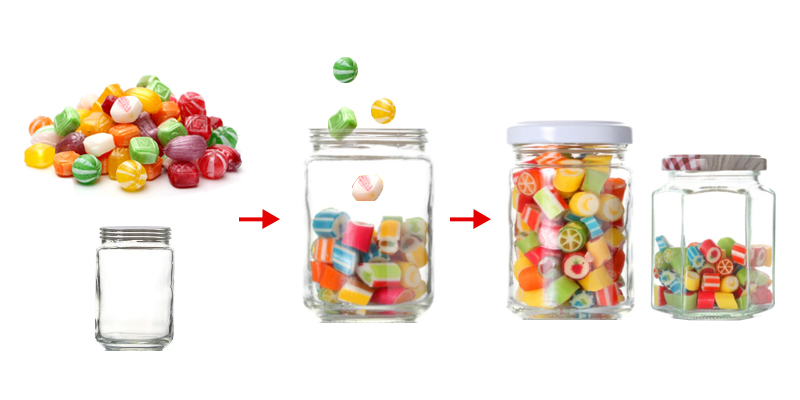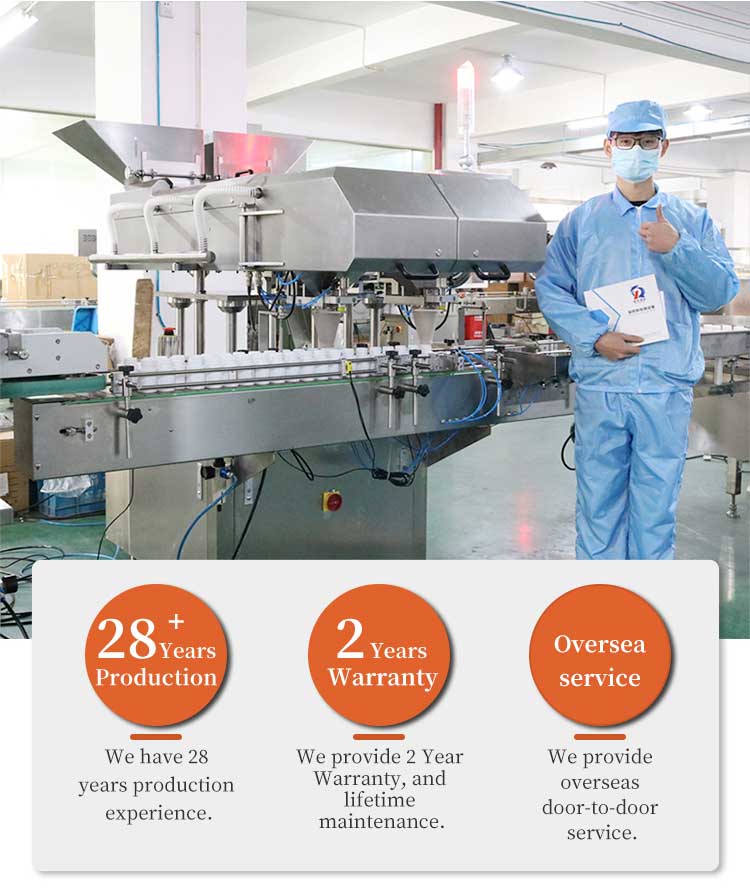 *** Technical parameter
| | |
| --- | --- |
| Name | Automatic Tablet capsule counting machine DSL-16H |
| Production capacity | 80-100 bottles/min |
| Net weight of machine | 907Kg |
| Counting Precision | >99.98% |
| Power | 380/220V 50Hz |
| Total power | 2.55KW |
*** DSL-16H's independent 2 lanes.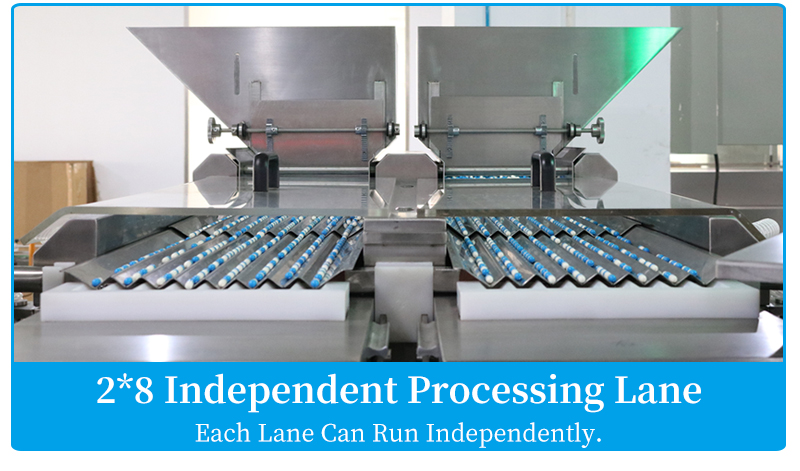 *** The New PLC system in DSL-16H.
*** The 3 stage vibrations system in 16H.
*** Certification: SGS, CE, ISO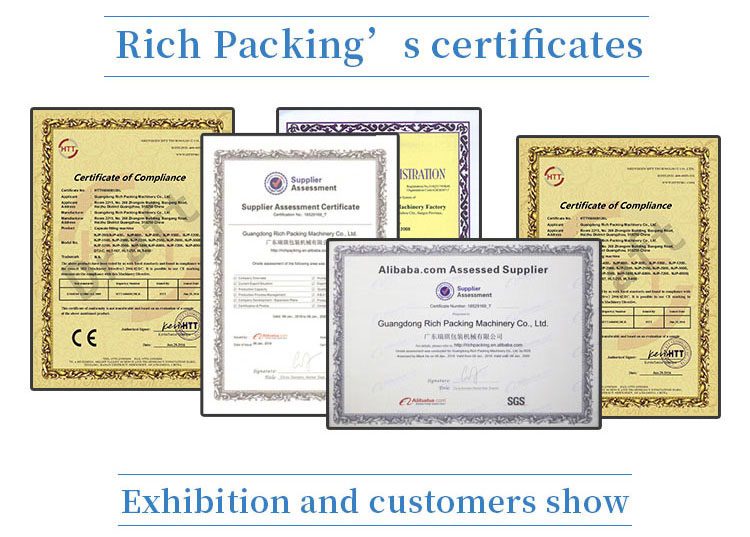 ***
The DSL-16H counting machine can be combined with other supporting equipment to form a high-speed counting and filling line. These equipments can be customized by customers according to their needs. These equipments include high-speed bottle sorting machines, electronic intelligent counting machines, and material desiccant filling. Machine, bottle mouth aluminum foil sealing machine, bottle cap screw cap sealing machine, bottle labeling machine, etc.
After the supporting machine of the counting machine described above is connected through the conveyor belt, the synchronous operation can be realized by connecting the PLC system through the debugging of the technicians, thus ensuring the stability of the counting line for long-term operation.
The core equipment of the counting production line is the DSL-16H electronic counting machine with modular design, which can provide quick adjustment functions and the purpose of independent use of two counting channels. The entire counting production line can realize simple and fast assembly and separation. The outer frame of the whole 16H pellet counter is made of high-quality 304 stainless steel, and the contact part of the 16H and counted materials is made of 316 stainless steel. After grinding and polishing, the machine fully meets GMP requirements.