ZH-120W Packing Soap Box Cartoning Machine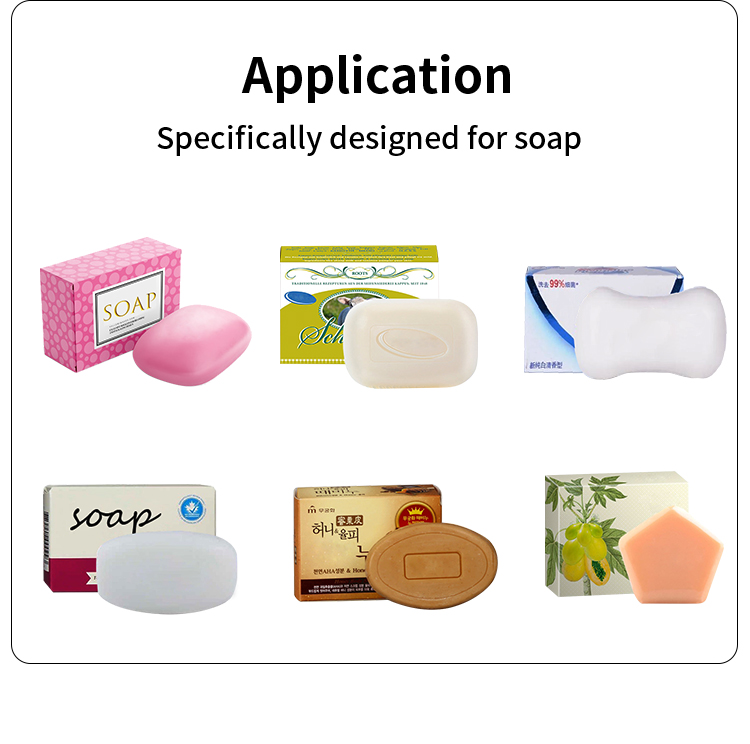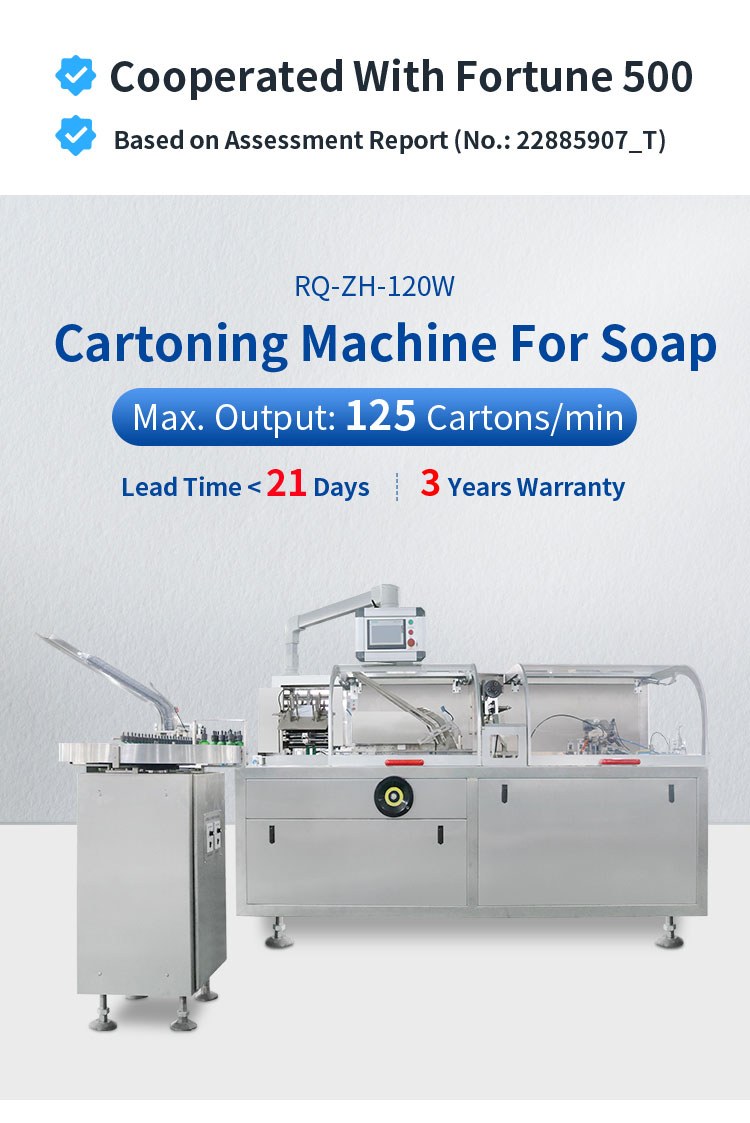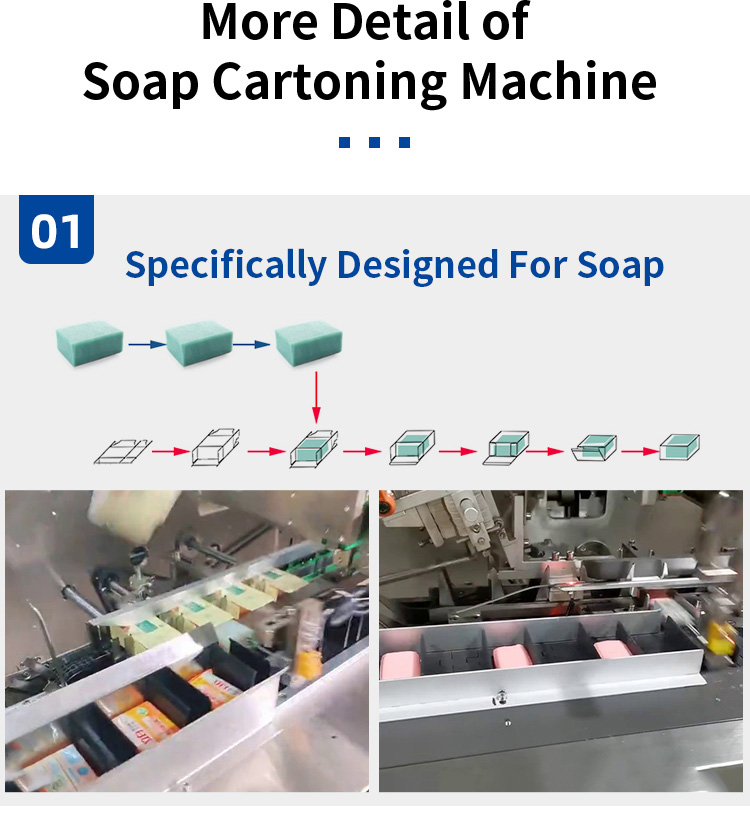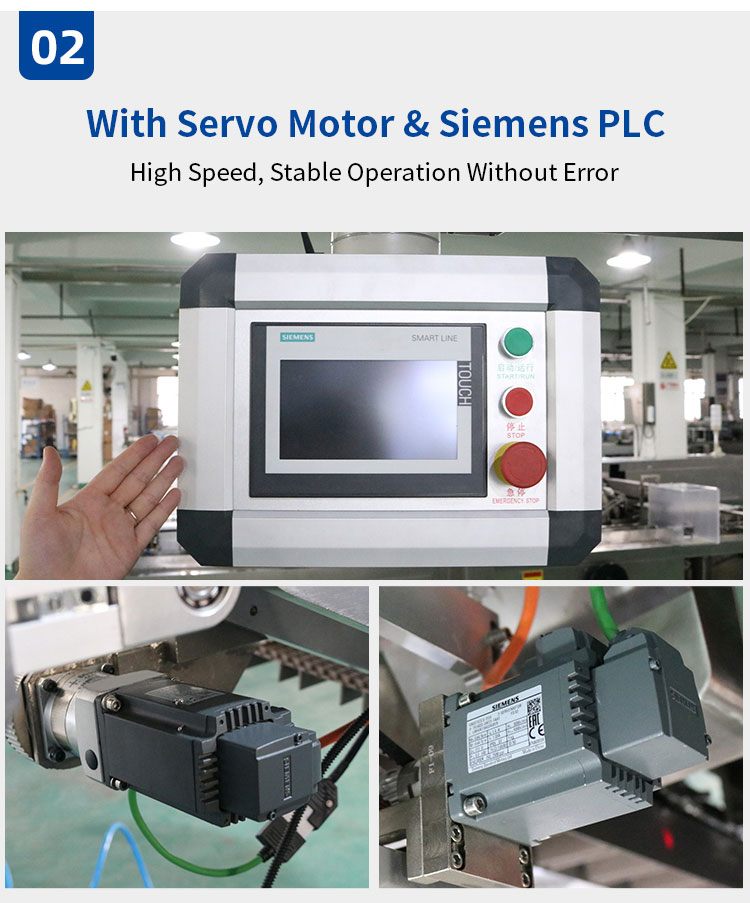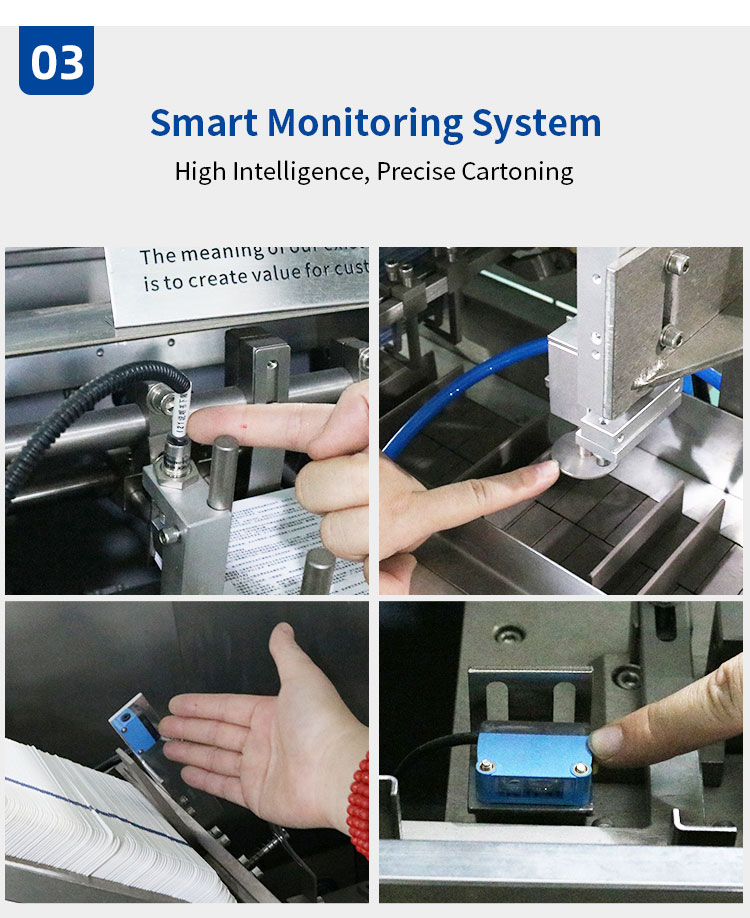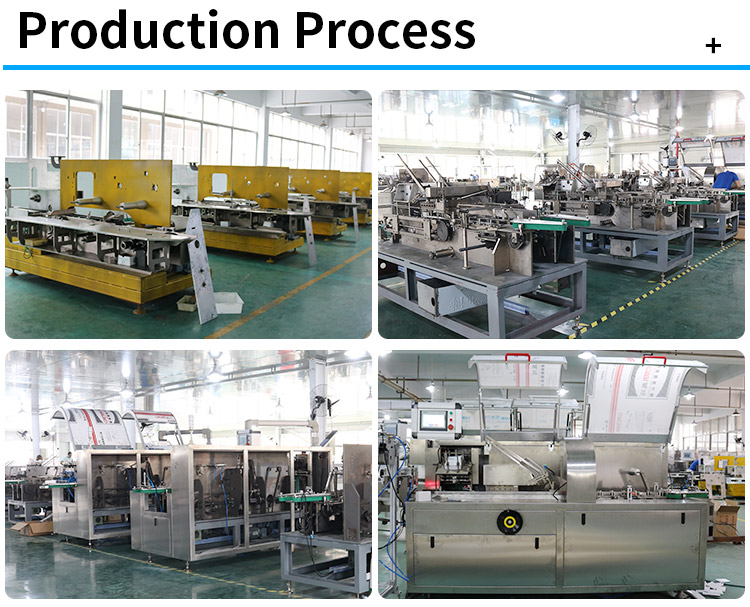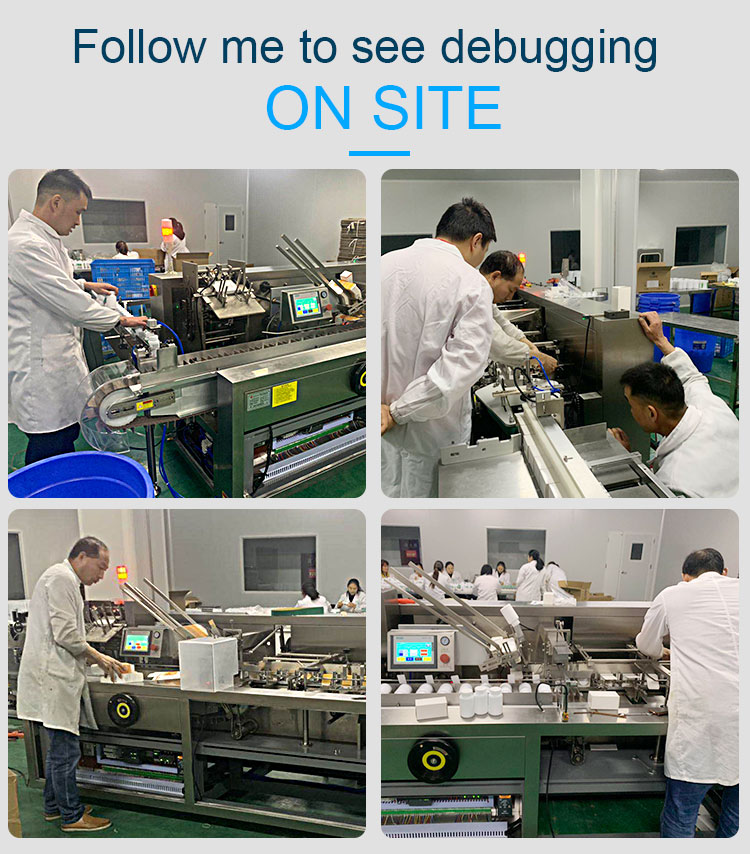 Guangdong RICH PACKING This equipment is a continuous cartoning machine that introduces and draws on foreign advanced technology. It is suitable for automatic cartoning of medicines, food, daily necessities, health care products and other products. It is designed for high and medium speed packaging requirements. Flexible switching between continuous and intermittent motion. The equipment has the functions of automatic unloading, automatic origami, automatic box opening, automatic box feeding, automatic closing (sealing) box (hot melt glue machine can be used for sealing box) and automatic detection of waste and other complicated cartoning functions.
Active box-opening system: The carton lunch suction device controlled by the servo motor can fully protect the packaging material.
The main drive parts are all driven by servo motors and synchronous belts, which greatly reduces the degree of vibration and noise.
All drives are equipped with torque limiter protection.
Tool-less specification, mold replacement and production resumption are completed within 21 minutes. The change of stack height can be done in 10 minutes.
It has functions such as fault display, alarm and finished product counting, and has designed multi-level account management to ensure the safety of equipment parameters and facilitate maintenance and troubleshooting.
The whole carton packaging machine adopts balcony type, GMP-compliant design can meet the highest standards required in pharmaceutical production, installation and cleaning time is minimized, and it is extremely convenient to operate.
Our high-speed intelligent cartoning machine adopts PLC and man-machine interface automatic control system, stepless frequency conversion speed regulation, and the operation is simple and easy to understand. The electrical components mainly use the internationally renowned Siemens brand, and the performance is stable, reliable and correct.

*** Technical parameter
Model

RQ-ZH-12OW

Speed

30-125 carton/min

Total power

0.750 KW

Powersupply

220/380V 50Hz

Requirements of carton

size range of carton:L(70-185)*W(35-90)*H(14-50)mm

carton weight:250-350g/㎡

Requirements of instructions

size range of instructions:L(78-250)*W(90-170)mm

range of folding times of instructions:1-4 fold

instructions weight:60-70g/㎡

Pressure

pressureintensity:≥0.6MPa

air consumption:120-160 L/min

Overall size of machine

4300*1100*1550㎜

Net weight of machine

about1600kg