ZP 15/19E Automatic Rotary Pill Tablet Press Machine of Rich Packing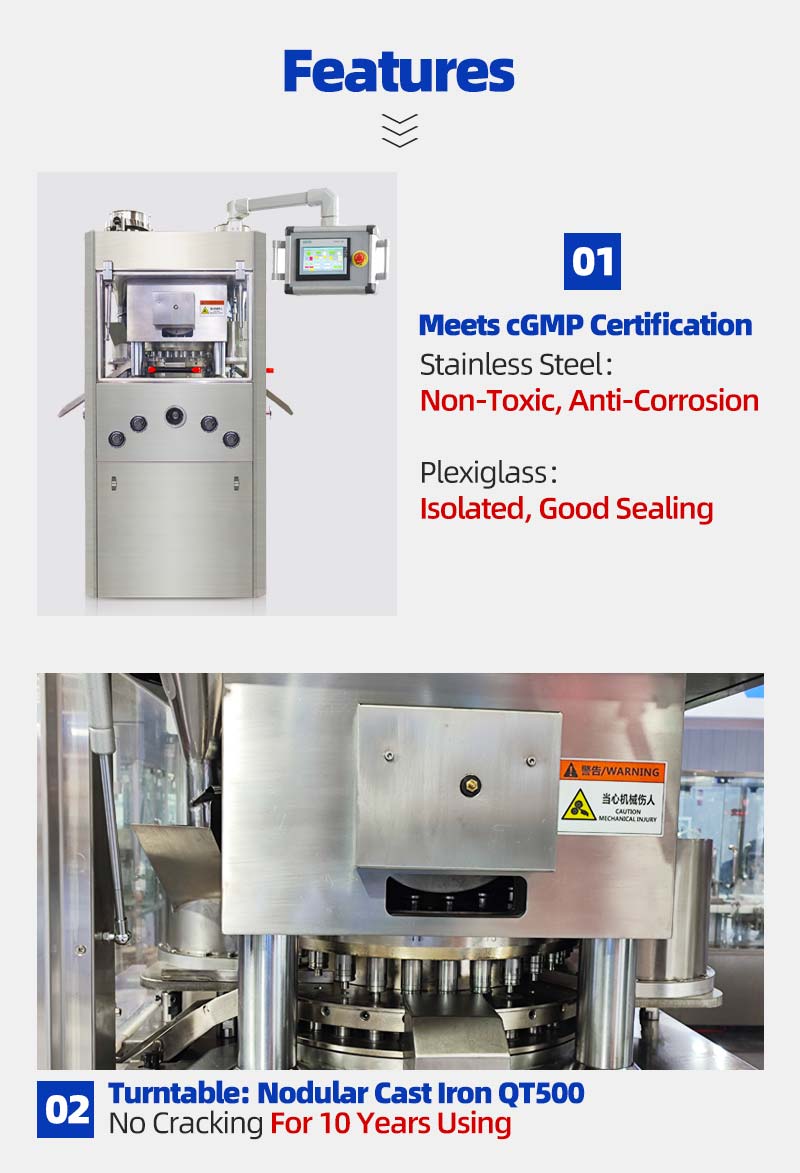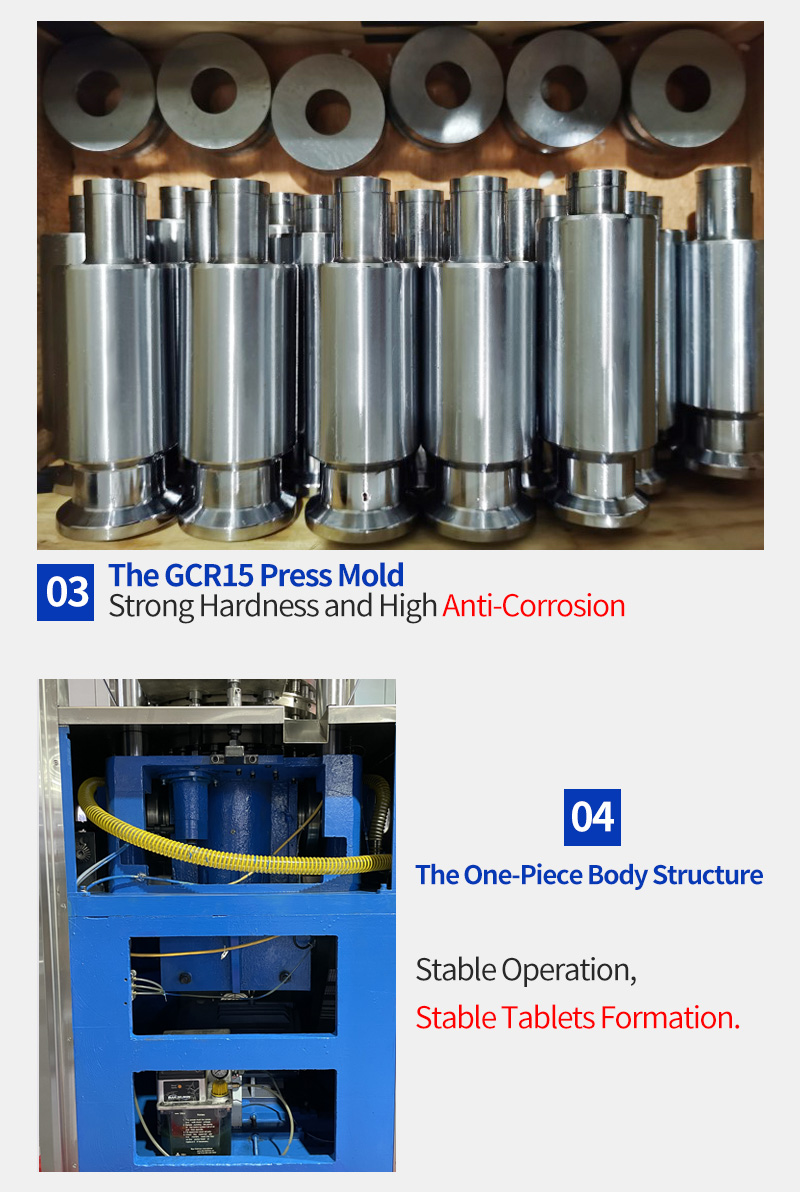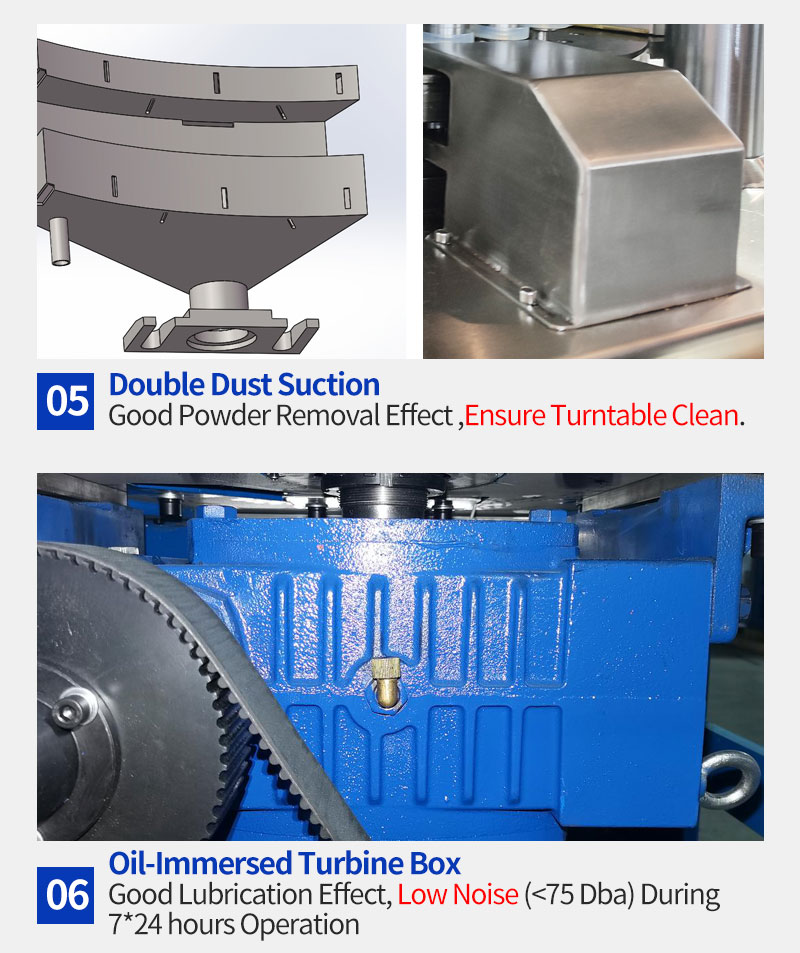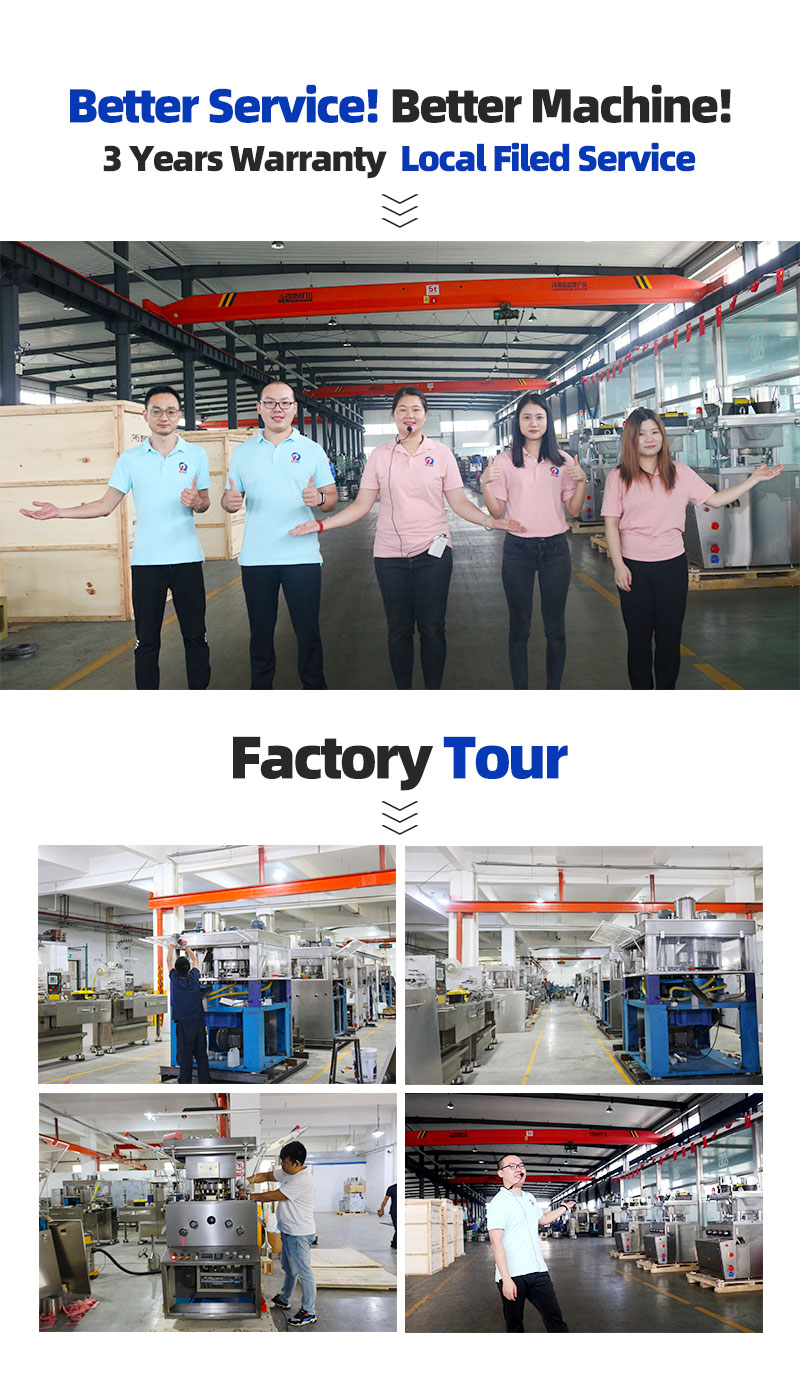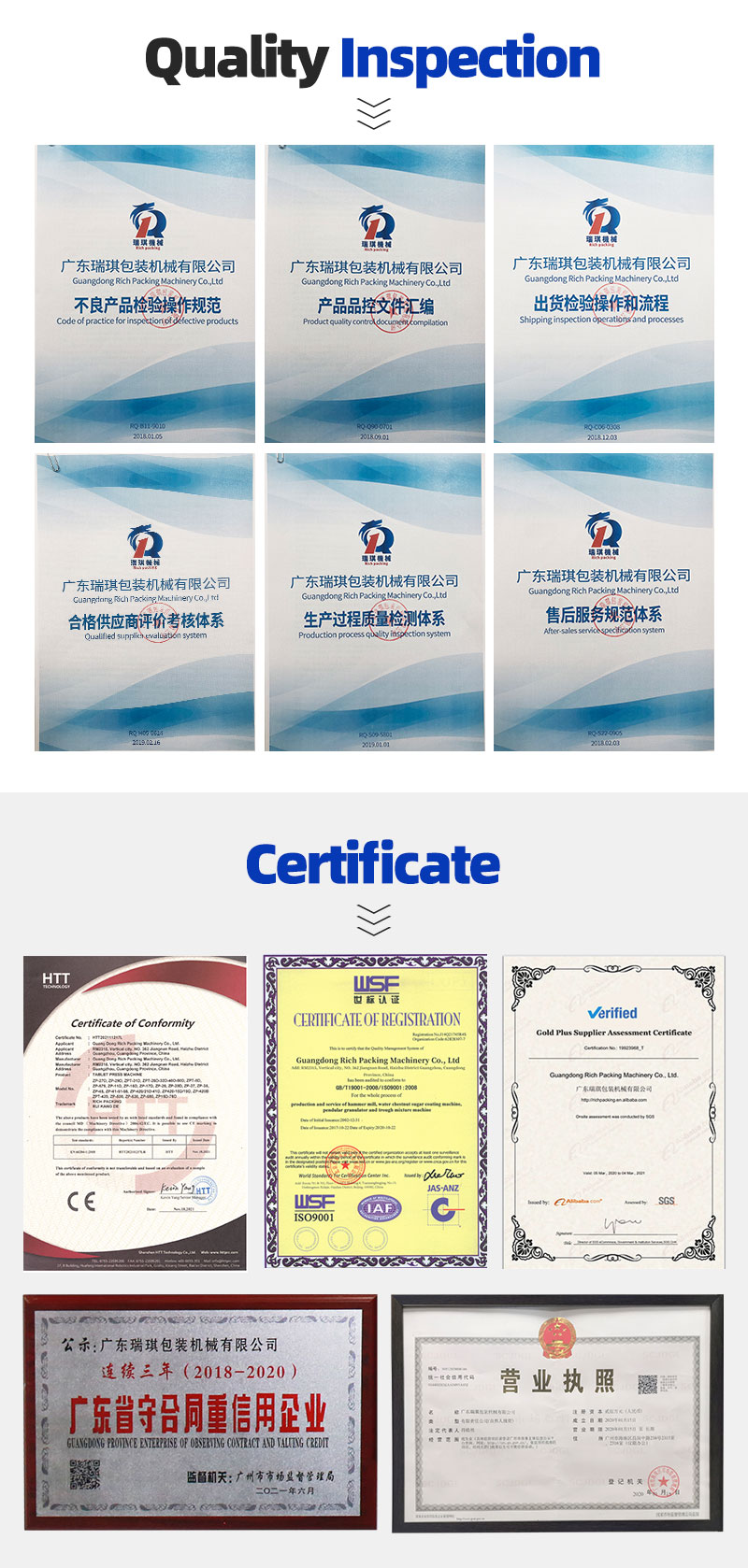 At present, the demands for tableting is increasing, and the market potential for the spherical tablets is increasing. For these reason, our Guangdong Rich Packing group has specially developed and manufactured these rotary tablet press that can compress large diameter spherical tablets.
This rotary tablet press machine can compress the spherical tablets with a maximum diameter of 50 mm. The max output can exceed to 45,000 tablets in one hour based on the standard size being the smallest size that can be compressed. Not only for the large-diameter spherical tablets, for the materials of different meshes or the different colors, it can also be compressed into the two color or three color tablets or ring shaped tablets.
For materials that are corrosive or difficulty to compress, our rotary tablet presses ZP-15E and ZP-19E can also make the disinfection tablets, the dishwashing tablets, detergent tablets and the effervescent tablets. In other words, our ZP-15E and ZP-19E perfectly cover the urgent demands of the daily necessities industry and the pharmaceutical and the health care products industry.
We have upgraded the machinery materials to all use SUS 316 on the parts of the machine in contact with the material, which can achieve zero pollution and zero penetration for the pharmaceutical and food industries.
*** Technical parameter
| | | |
| --- | --- | --- |
| Model | ZP15D | ZP19D |
| Dies No. | 15 | 19 |
| Max. Pressure | 120kn | 100 kn |
| Max. Dia. of Tablet | 50mm | 40 mm |
| Max.DepthofFilling | 50 mm | 30 mm |
| Max.Thickness of Tablet | 25mm | 15 mm |
| Rotary Speed | 20r/min | 20 r/min |
| Max. Production Capacity | 18000 pc/h | 45600 pc/h |
| Power | 7.5kw | 5.5kw |
| voltage | 220v/380v | 220v/380v |
| size | 1250×980×1650mm | 1250×980×1650mm |
| Weight | 1850kg | 1850kg |
*** Configuration List
| | | |
| --- | --- | --- |
| Item | Model | Manufacturer |
| Frequency converter | P/N 132F0028 | Danfoss |
| Relay | MY4N-J24VDC | Omron |
| Breaker | RQDQ-DD1 | Delixi |
| Contactor | 3TB40-22-0X | Siemens,Germany |
| touch screen | RQDFTY-12 | Siemens,Germany |
| Main motor | RQJD-5.5-7.5 | Hitec |
| Inductance ballast | BPL9W220VB2SC | Philips |
| Fuse | RQQD-1 | CHNT |
| Emergency stop switch | AR22V2R-11R | Fuji,Japan |
| Indicator light | DR22E3L-E4G | Fuji,Japan |
| Speed regulating resistance | RQTS6 | Keyin |
| button | LAY7 | Huatong |
| Key switch | AR22JR-3A11A | Fuji,Japan |