ZP 17D Automatic Rotary Tablet Press Machine By Rich Packing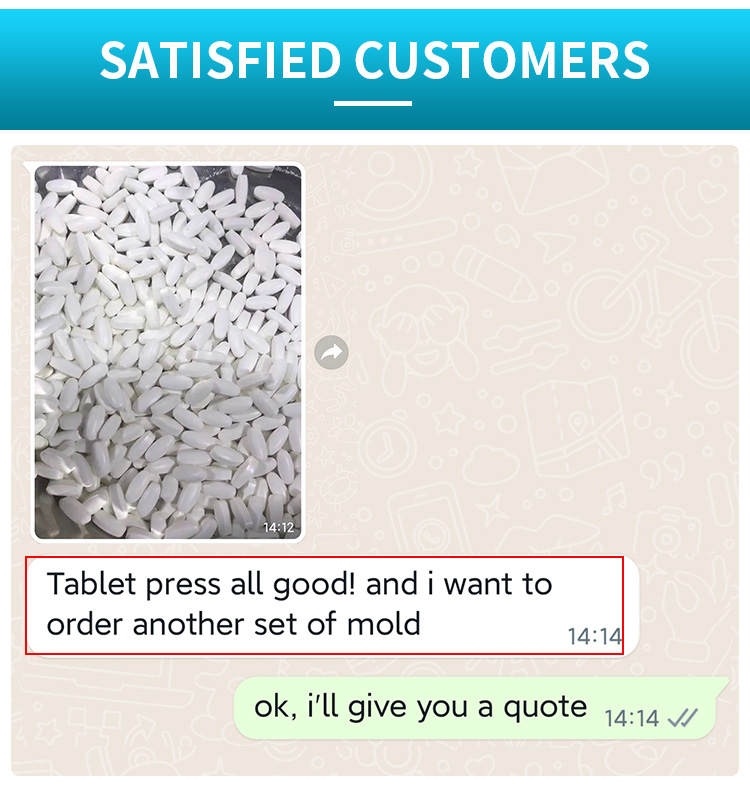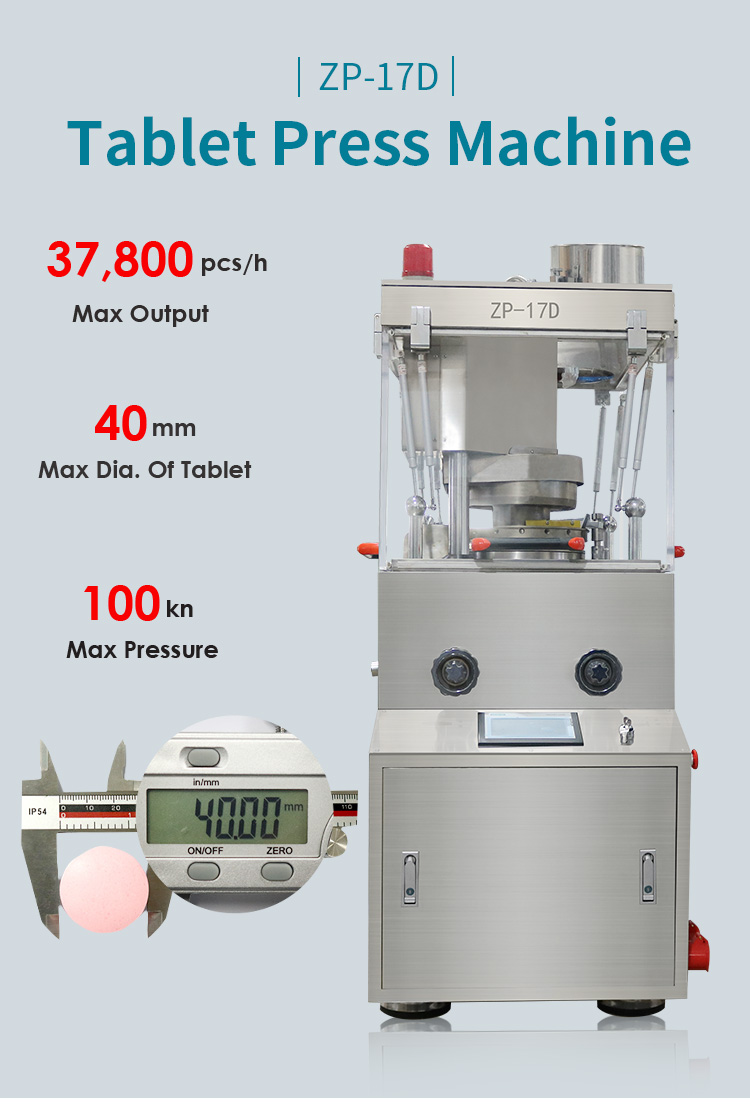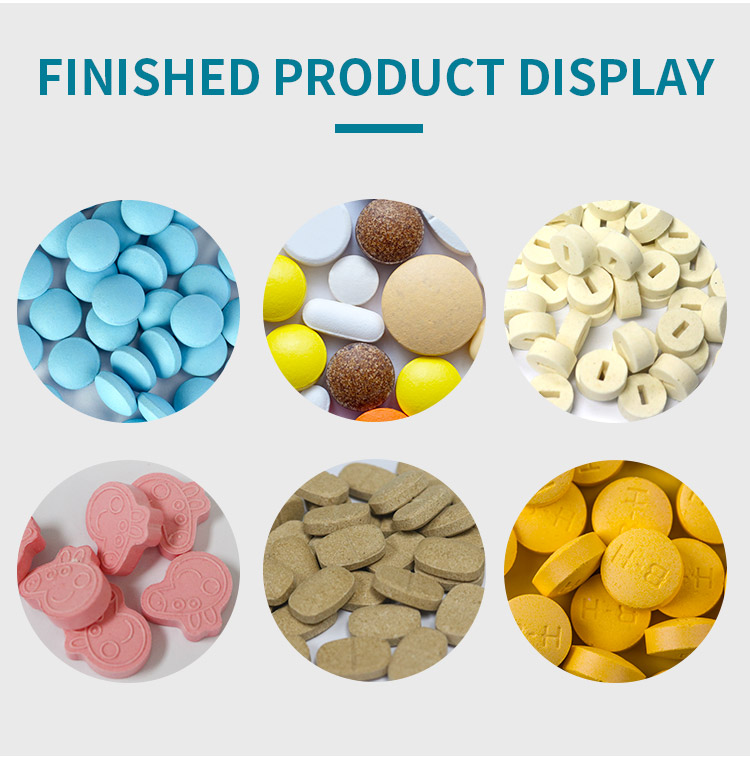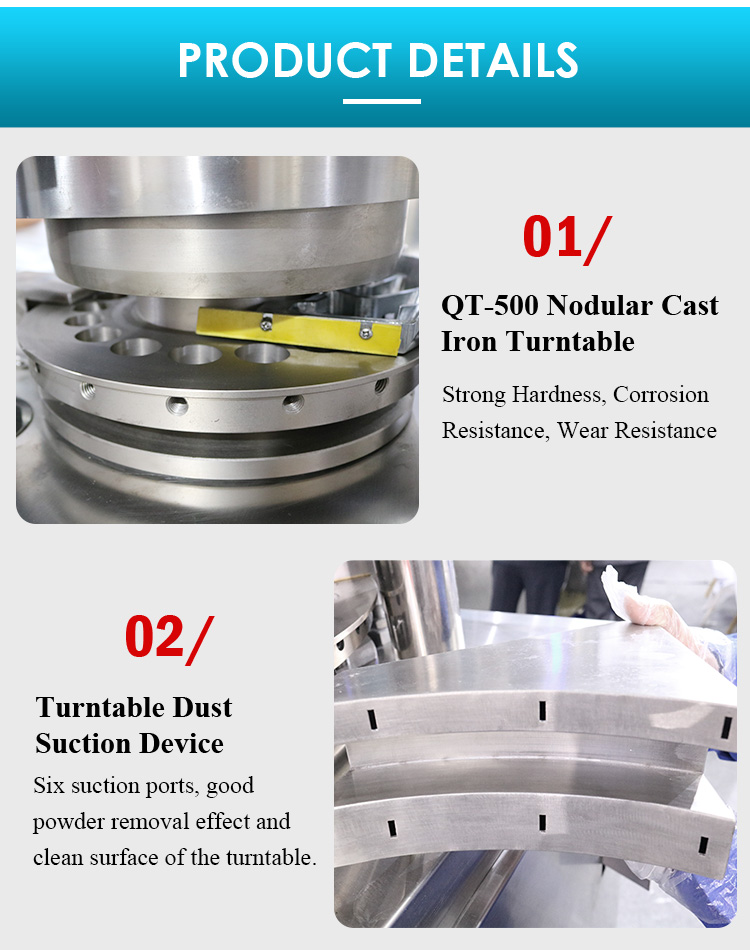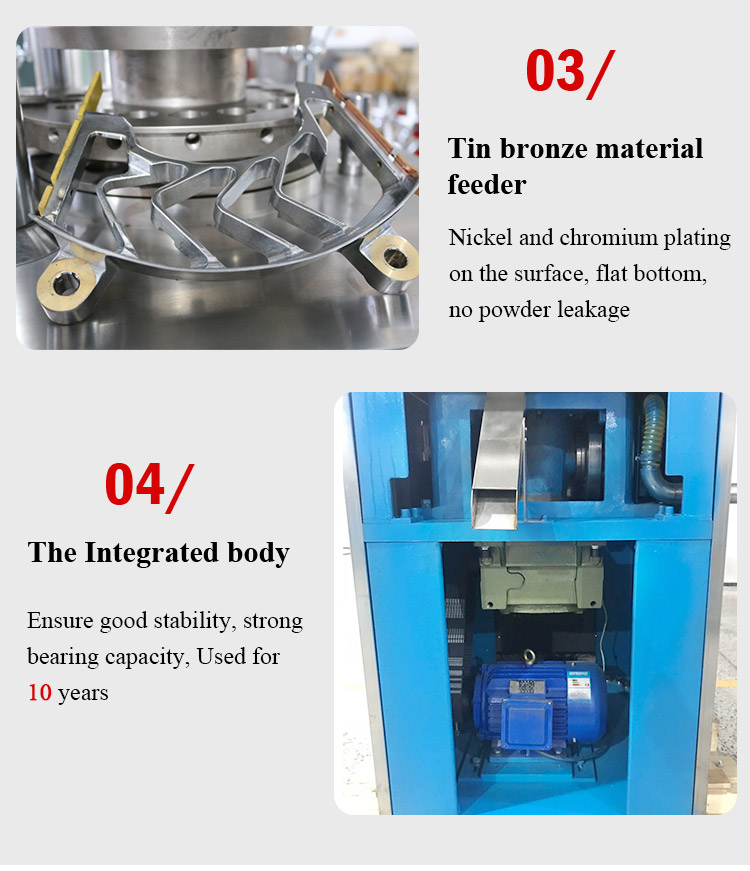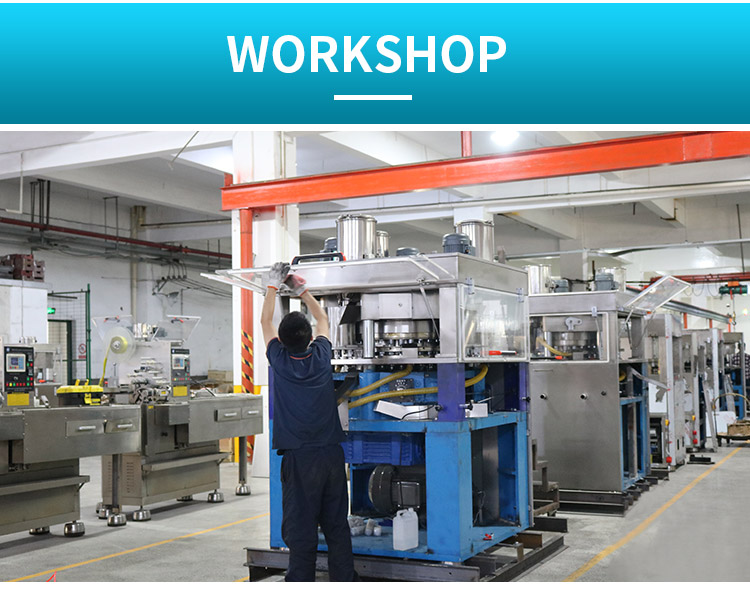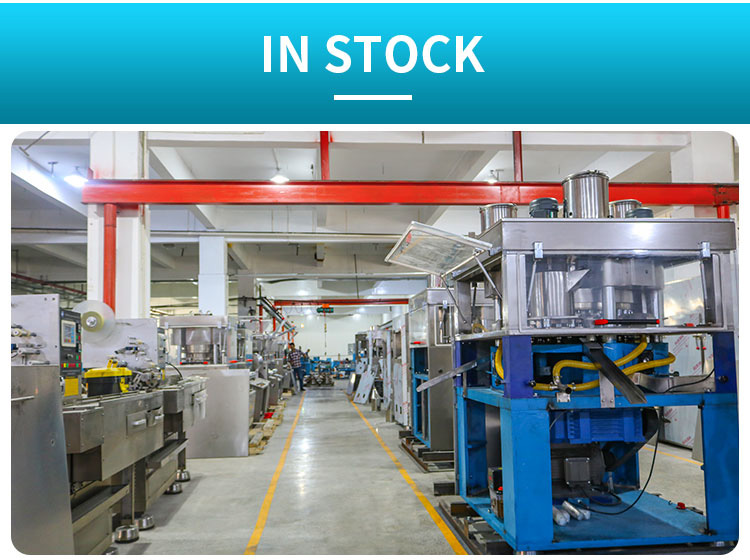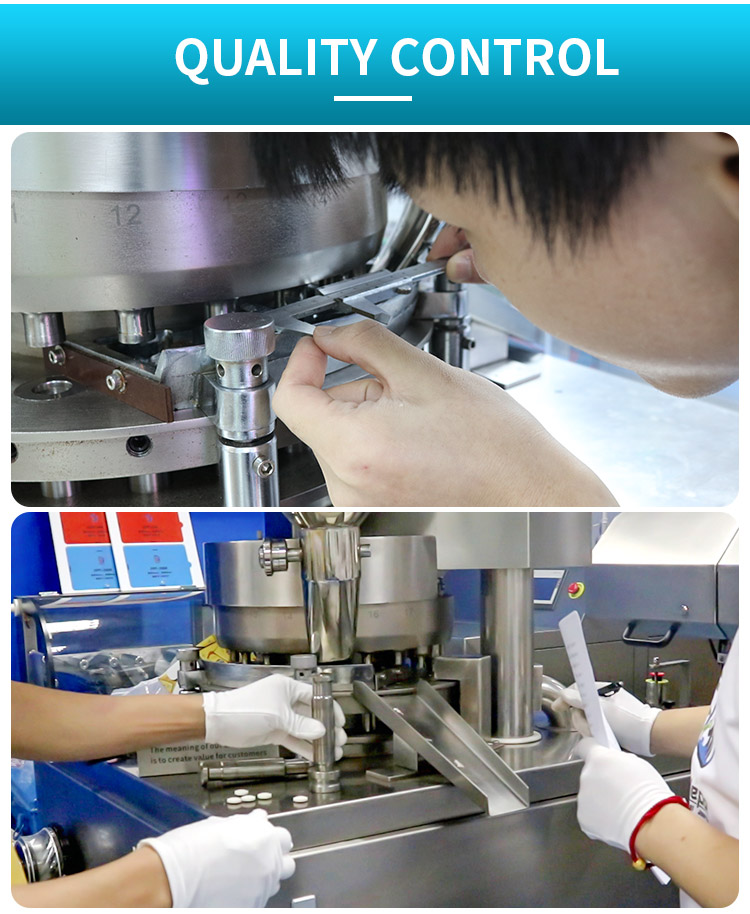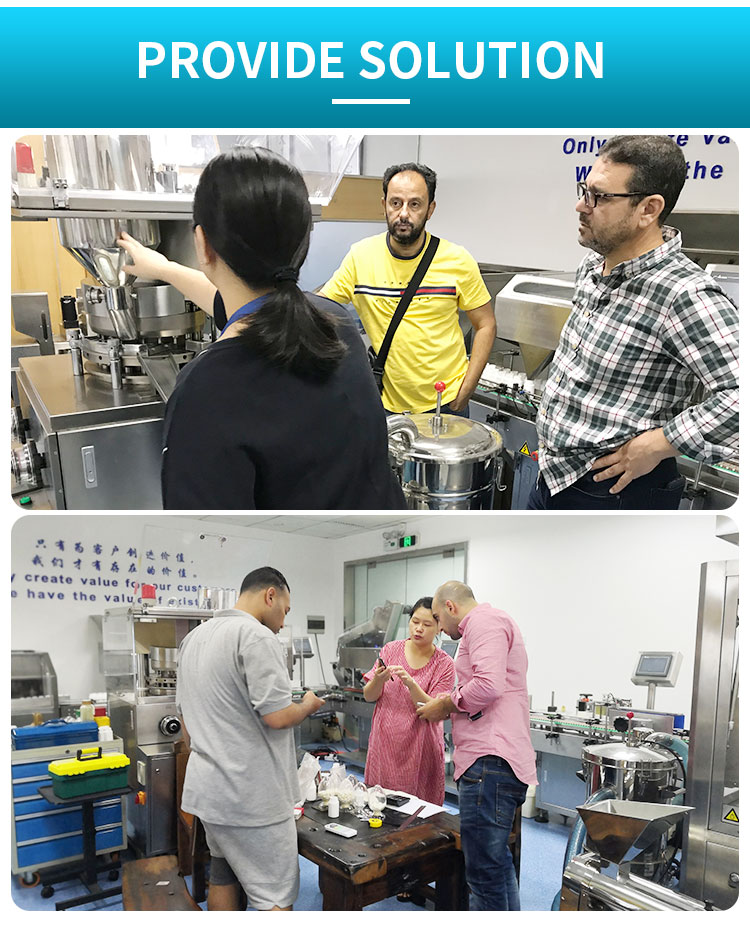 *** Technical parameter
Model

ZP11D

ZP15D

ZP17D

ZP19D

ZP21D

Dies No.

11

15

17

19

21

Max. Pressure

100kn

80 kn

60 kn

60 kn

60

Max. Dia. of Tablet

40mm

25 mm

20 mm

13 mm

12 mm

Max.DepthofFilling

28 mm

15 mm

15 mm

15 mm

15 mm

Max.Thickness of Tablet

10 mm

6 mm

6 mm

6 mm

6 mm

Rotary Speed

20r/min

30 r/min

30 r/min

30 r/min

30 r/min

Max. Production Capacity

13200 pc/h

27000 pc/h

30600 pc/h

34200 pc/h

37800 pc/h

Power

3.0kw

voltage

220v/380v

dimension

890*650*1680mm

weight

1000kg
*** Configuration
| | |
| --- | --- |
| Item | Manufacturer |
| Frequency converter | Danfoss |
| Breaker | Tracy |
| touch screen | Siemens |
| Main motor | Shanghai Hengli |
| Fuse | zhengtai |
| Indicator light | yijia |
| Emergency stop switch | zhengtai |
| Speed regulating resistance | keying |
| Contactor | zhengtai |
| Intermediate contactor | xinling |
| button | yijia |
| Key switch | Tracy |
| main body | HT150 rich packing |
| Turntable | HT300 rich packing |
| Upper roller frame | HT150 rich packing |
| Upper and lower pressing wheels | GCr15 rich packing |
| Upper and lower rails | GCr15 rich packing |
| Worm gear box | WPWKO155 rich packing |
| Spindle | 45# rich packing |
The Zp 17 D type pill compression tablet machine press not only has these advantages in high pressure, the wide tablet range, and has the pressure overload maintenance protect equipment, but also equipped with fast response pressure overload maintenance equipment and automatic door opening detection device to prevent the accidental touch. It can intelligently set the machine to close, and it can automatically stop when occur overloaded in order to prevent equipment damage.
*** Stable structure and chain conveyor belt in ZP17D.
The turntable of these pill compress tablet press device using a clockwise rotation direction, and the entire operation running process is orderly.
*** Turntable made of integrated cast iron of ZP17D.
The turntable solid pressure rod made by the special material processing has high hardness, the heat resistance and the wear resistance and the good system stability.
*** Pressure protection device and the aviation-grade power plug in ZP17D.
The dust suction collection system of the turntable has added a lot of high and low suction ports, and the effects of pill compress tablet press machinery removing the material powder is super good.
*** Why should choose our's ZP17D tablet press machine?
The starting point of the multiple ports design are to always keep the working environment of the turntable cleaning and safe.
Our customer base has in the regional coverage from the all continents.
We have resident high quality after-sales engineers on these multiple continents, so that our goal is to be able to arrive at the field in time and deal with problems quickly for the customers.