ZP-27D Automatic Ratary Making Tablet Press Machine By Rich Packing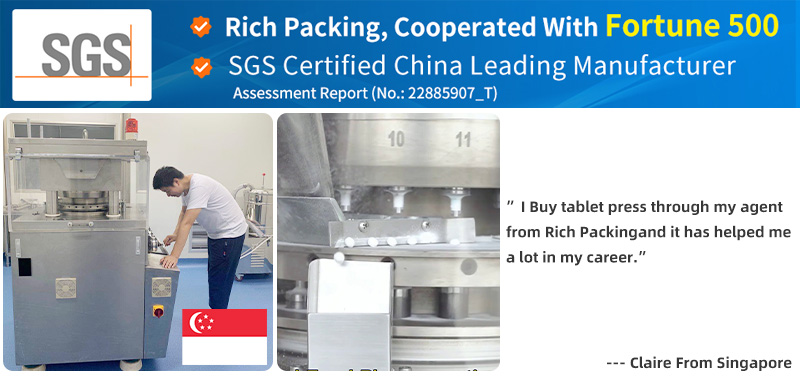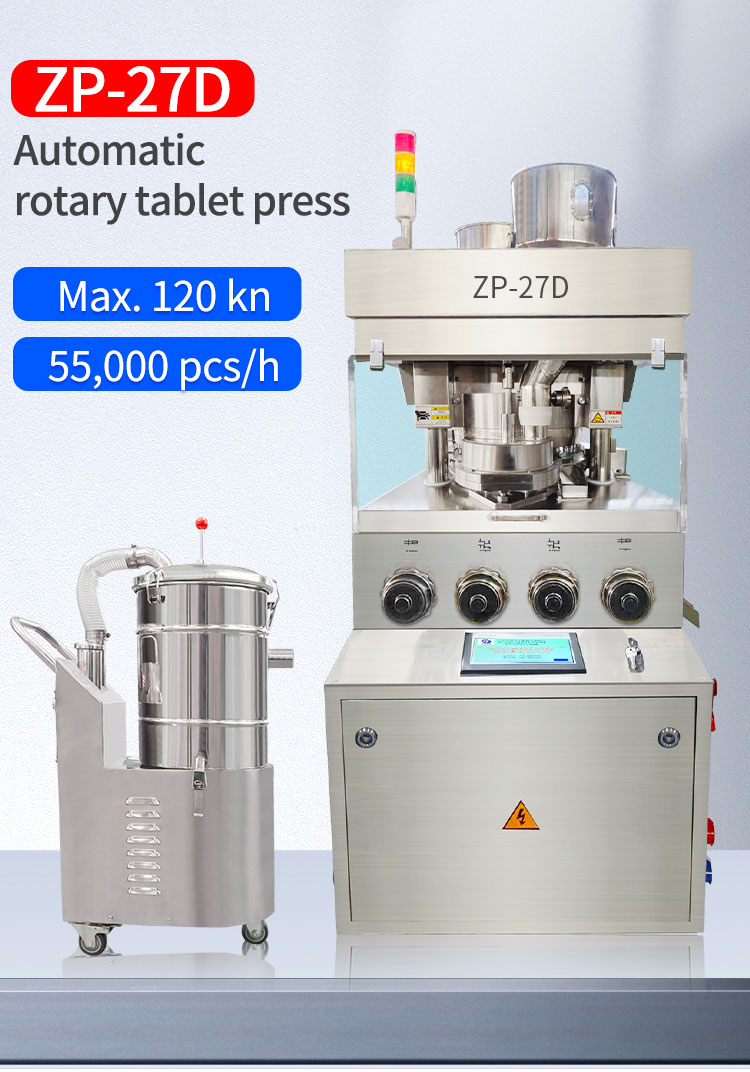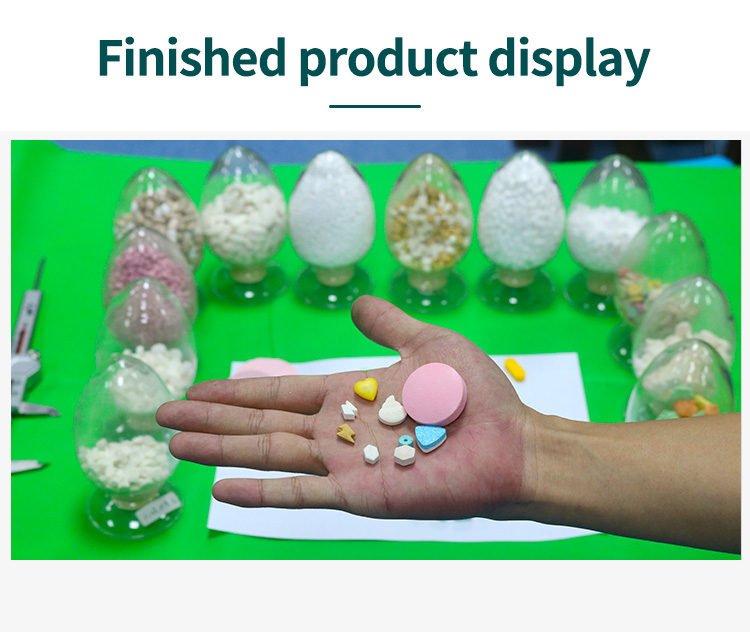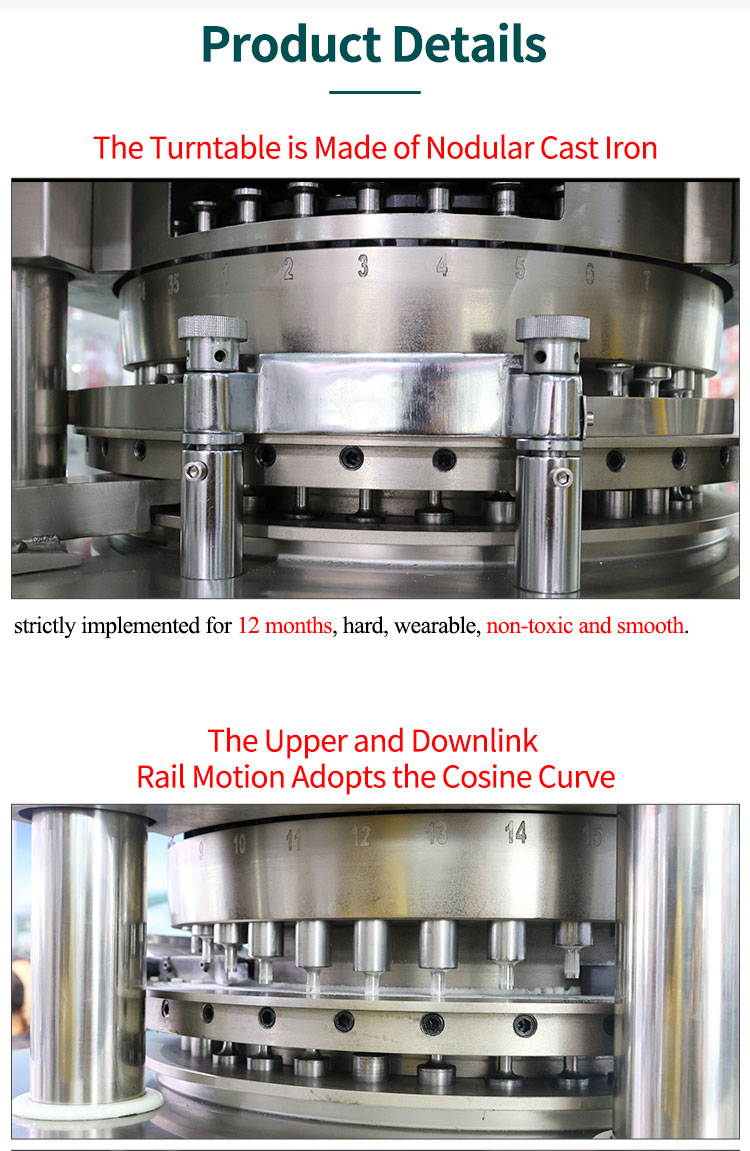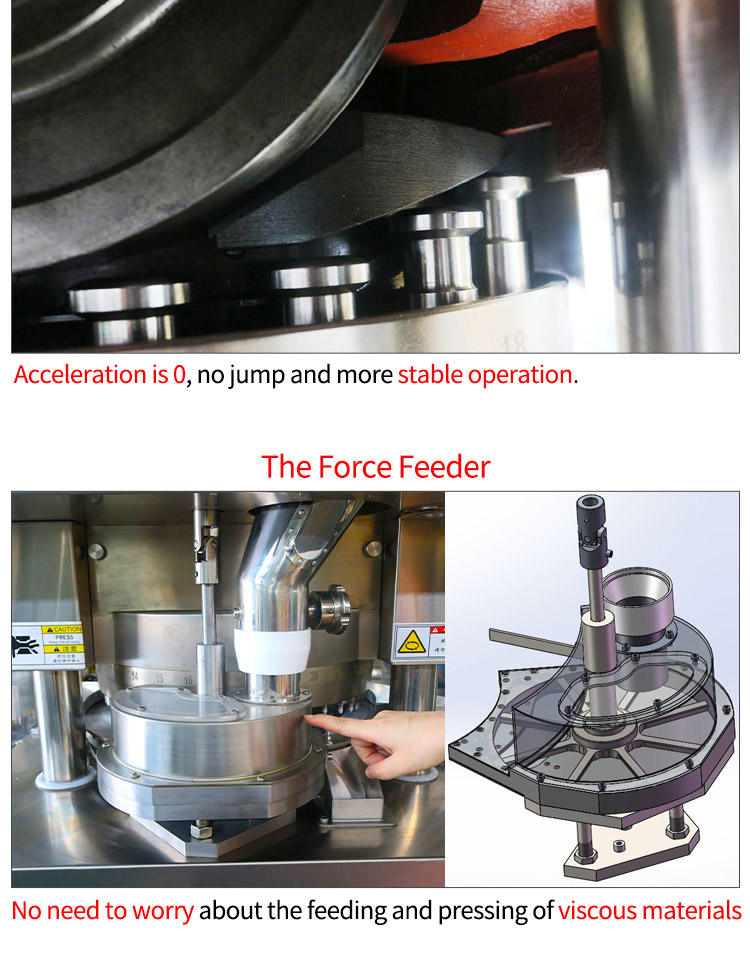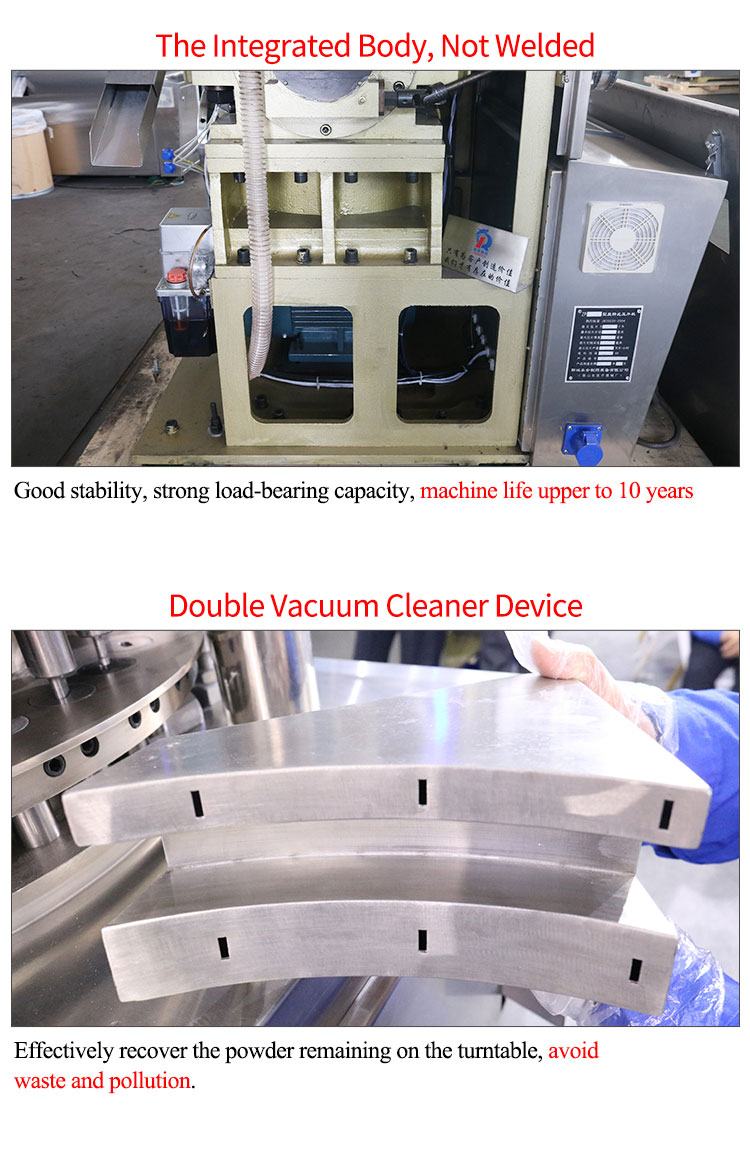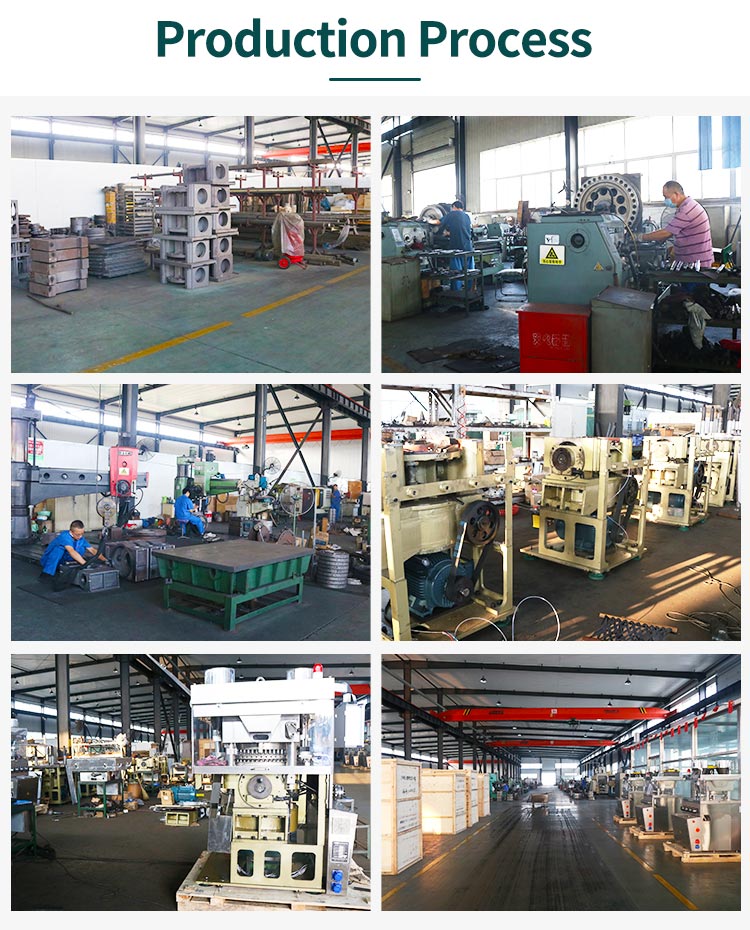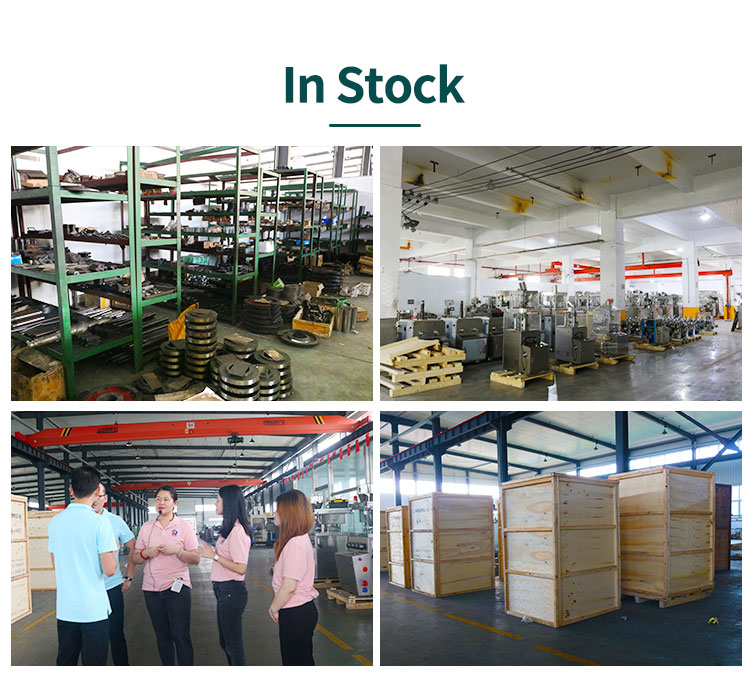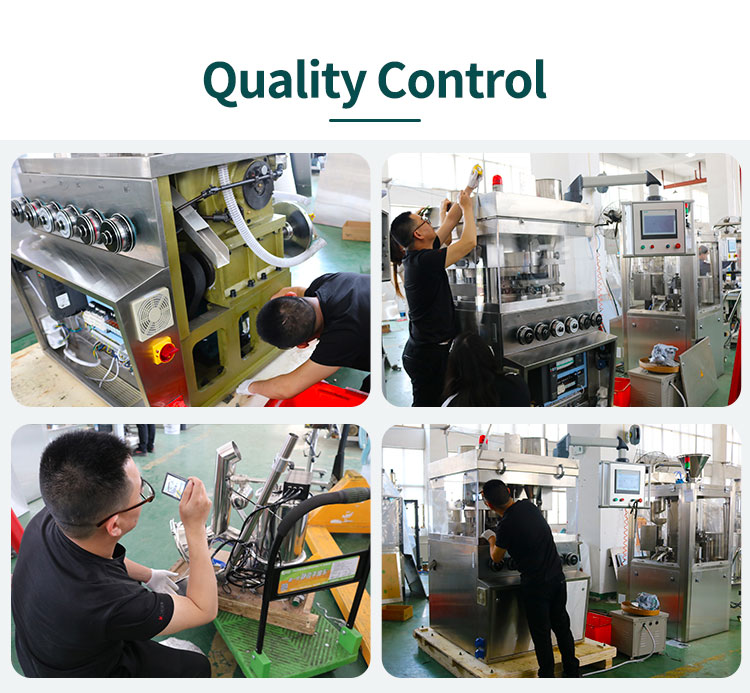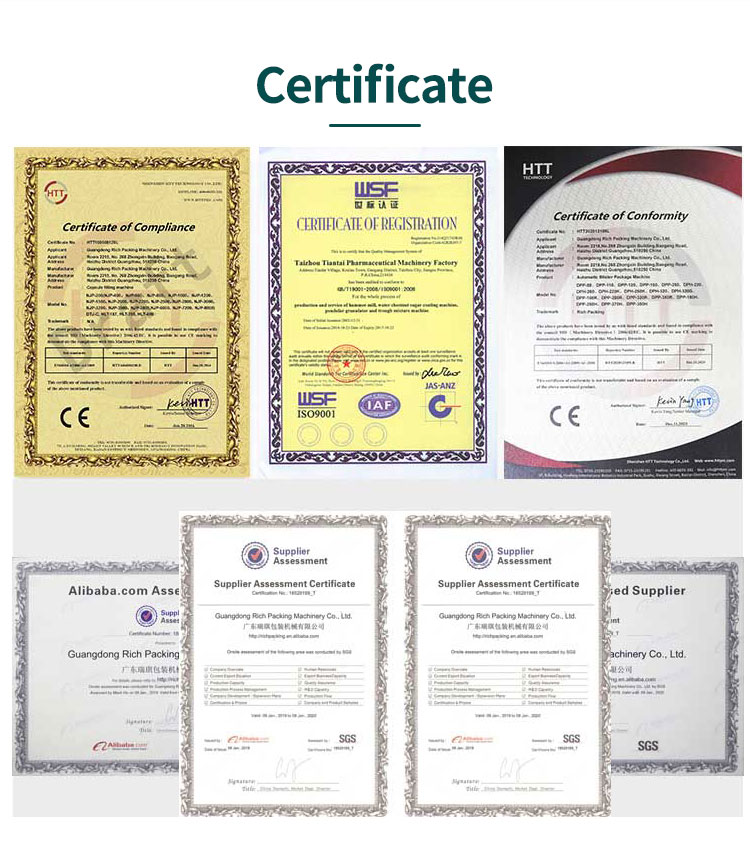 This RICH PACKING's 27 D type of tablet press products are equipped with the pressure overload maintenance equipment. 27D uses the scientific principles of fair torque to maintain the tablet press and machine moulds. The pressure overload maintenance device is compared with other hydraulic overload maintenance machines. The responding speed is fast and there is no oil purification problem.
*** The pressing pressure overload maintenance device can be activated by spring pressure to respond to the overload maintenance, and there has an alarm light, and the tablet press will automatic stop running.
*** The first working step in the manufacture of medical tablets is to prepare the material pellets and powders before pressing, so that the
tablet press
used for making is the most suiting for this kind of materials.
***
The applicability of the tableting machine is determined by the physical characteristics of the powder pellets material. The fluidity and compactness of each powder and granule are different.
*** Certification: SGS, CE, ISO
***
In addition to the function of quickly pressing tablets, the tablet press has an important production data that is the utilization rate of the material. The materials usage rate of our 27D
rotary tablet press
is more than 90%, which prevents the powder layer and the fine powder from scattering, which is very effective in saving costs and increasing the profit margins for
manufacturers.The pressing pressure of our 27D is very high, the value amount reaches 120KN, because the pressure cannot be too low during the tableting production of tablets, too high will affect the quality of the tablets and pills.
*** Technical parameter
| | |
| --- | --- |
| Dies No. | 29 set |
| Max. Production Capacity | 75000 pcs/h |
| Max. Pressure | 100KN |
| Max. Dia. of Tablet | 25mm |
| Max. Depth of Filling | 24mm |
| Max. Thickness of Tablet | 12mm |
| Dia. Of Middle Die | Ф38.1mm |
| Length of Upper/Lower Punching Bar | 115mm/133.4mm |
| Dia.of Upper/Lower Punching Bar | Ф25.4mm |
| Rotary Speed | 5~21 r/min |
| Motor | 5.5kw |
| Weight of Machine | 1600kg |
| Outline Dim. | 1040×910×1690mm |
| Packing Size | 1340×1100×1960mm |
| Packing size of Dust Collector | 960×620×1460 mm |
*** Configuration List
| | | |
| --- | --- | --- |
| Item | Specification and Model | Manufacturer |
| Overload protector | Self design | Self manufacture |
| Intelligent lubrication system | American BIJUR DELIMON | American BIJUR DELIMON |
| Frequency converter | VFD037B43B | Taiwan Delta |
| AC contactor | 3TB40 22-OXMO | Germany Siemens |
| Relay | MY-2NJ MY-4NJ | Japan Omron |
| Upper and lower pressure wheel | GCr15 | Self manufacture |
| Upper rail guide | GCr15 | Self manufacture |
| Turntable | HT250 | Self manufacture |
| Air switch | DZ108 | Tengen |
| Hopper | 1Cr18Ni9Ti | Self manufacture |
| Scale hand wheel | Sensitivity:0.1mm | Shanghai Lichao |
| Motor | Y112M-4 | Shanghai Lichao |
| Shell | S304 | Thickness 1.5mm |
| Glass door | organic glass | Thickness 15mm |