Capsule Blister Packing Machine RQ-DPP-160R
Our new line of DPP160R the aluminum-plastic blister packaging machine can use a very wide range of the materials. It can include the PVC, PS, PET and other plastic materials, and the finished products include the soft capsules, candies, the big honey pills, tablets, capsules, candies, the e-cigarettes,the injections and the other internal packaging products.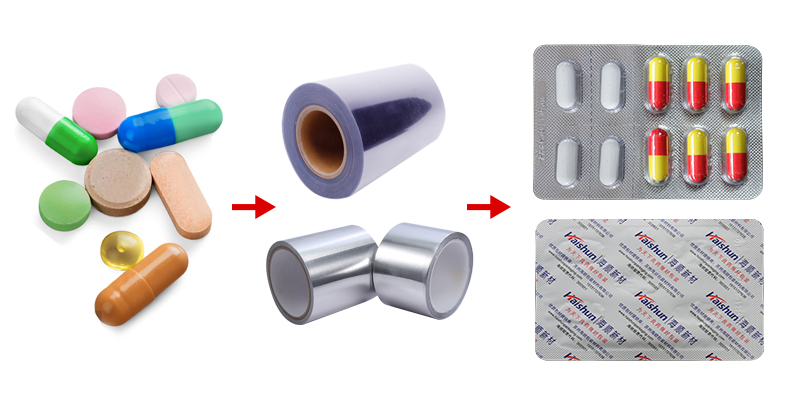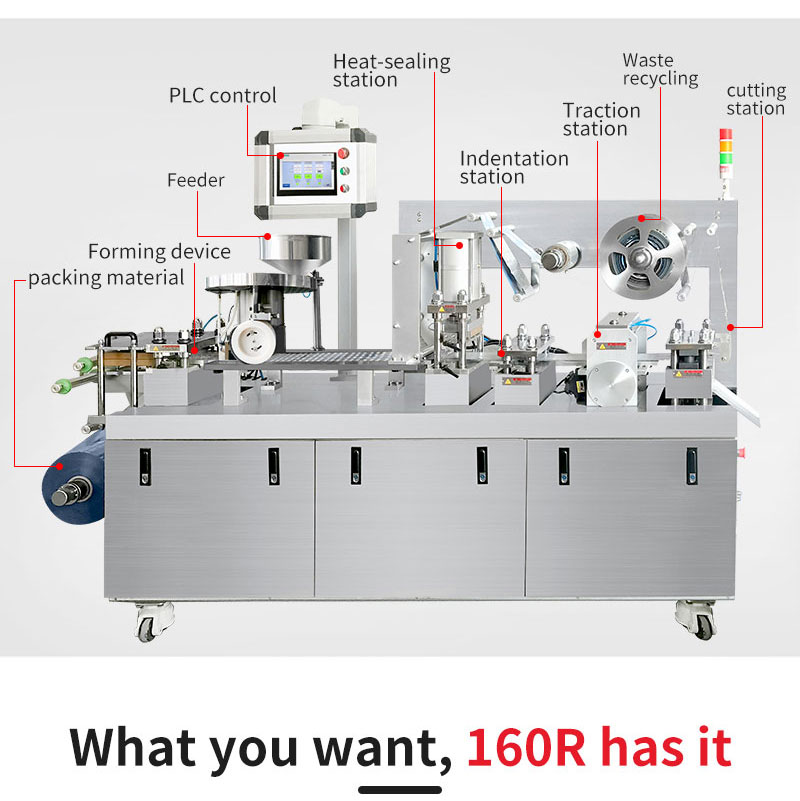 *** Technical parameter
| | |
| --- | --- |
| Name | DPP-160R blister packing machine |
| Production capacity | 4190 max plates/hour |
| Net weight of machine | 1605Kg |
| After warranty service | video technical support, Online support, Field maintenance and repairing. |
| Power | 380/220V 50Hz |
| Total power | 3.785KW |
*** the high grade servo motor Equipped in DPP160R.
servo motor in DPP160R traction accuracy is 0 error for High efficiency and fast speed.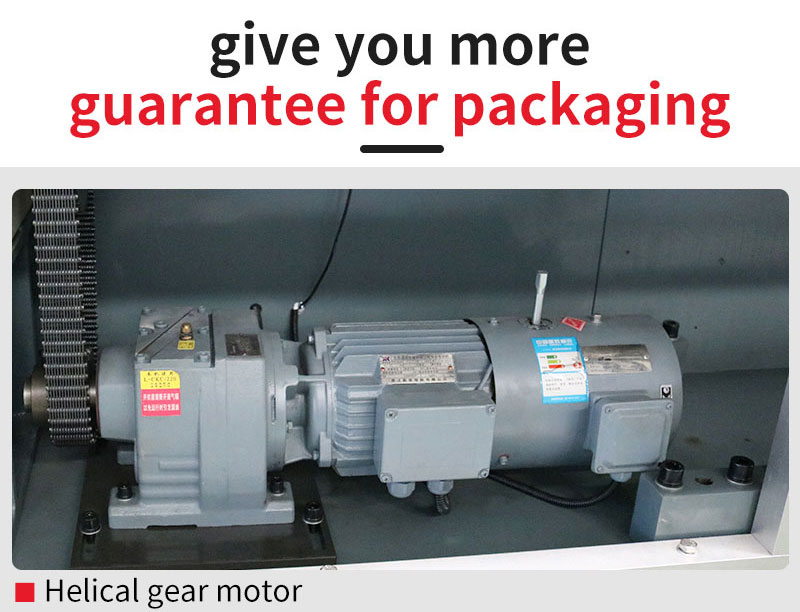 *** DPP160R use the fragments stop device.
The DPP160R's automatic alarm function Improve raw material utilization.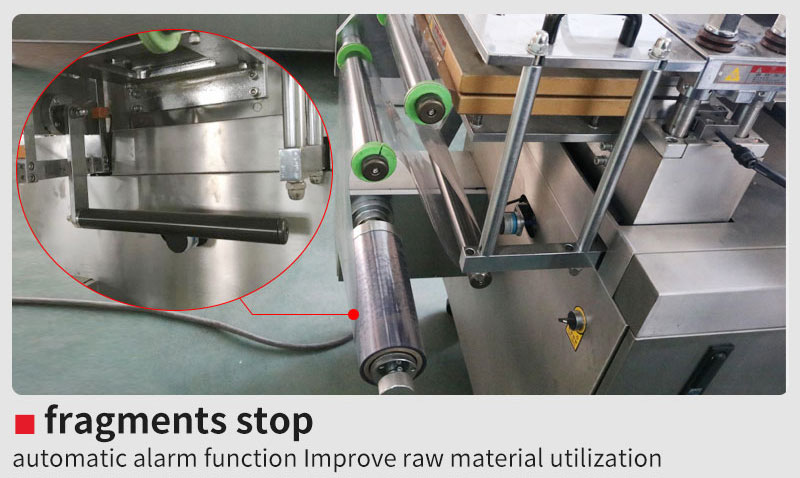 *** the blanking dislocation device of dpp160R.
The remaining materials in the DPP260S production process of the aluminum-plastic blister machine will be completely recycled and not wasted.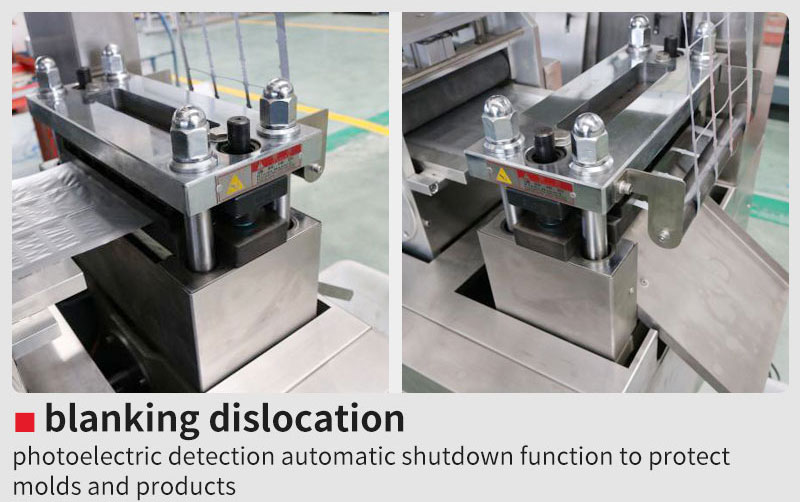 *** Certification: SGS, CE, ISO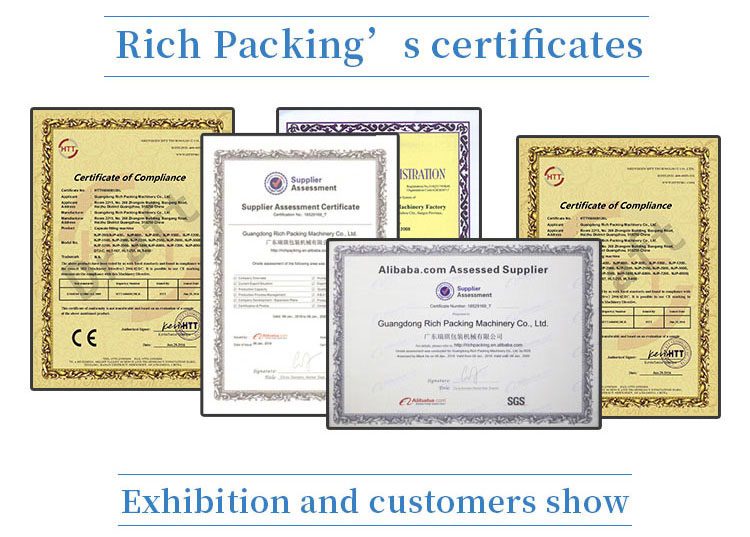 *** Why should choose our's DPP160R blister packing machine?
For the outer packaging part, this DPP160R can realize the sealed packaging of plastic film and aluminum foil, and can also realize the sealed packaging between aluminum foil and aluminum foil.
The slogan of this DPP160R is to use the strength of the product to express the design and production capacity of our group's factories. DPP160R uses the same servo motor, but our servo motor is hauled by a new type of roller, so the traction accuracy of the outer packaging material is zero error. Even in the case of a shutdown of a special machine, the bad situation of the return of the outer packaging material will not occur.
The motor and the transmission motion device are linked by a platoon chain, which will not make the huge noise when the gear motor of other companies is running.
Our DPP160R uses a helical gear motor, which gives customers a more stable operation and longer machine life for the aluminum-plastic blister packaging machine.
We use high-quality stainless steel metal covers to protect all DPP160 workstations arranged on the horizontal workbench. This design is not only for the protection of the key positions of the machine, but more importantly, it will not let the unfamiliar workers operate the aluminum-plastic blister machine inadvertently.