Pharmacy Blister Packing Machine RQ-DPP-260R
This DPP260R aluminum-plastic blister machine with a new type of servo motor can pull the plastic and aluminum foil materials of the outer packaging with a precision of 100%, which means that there will be no errors when towing. DPP260R has zero errors and will not cause material rotation due to shutdown due to power outages and other reasons.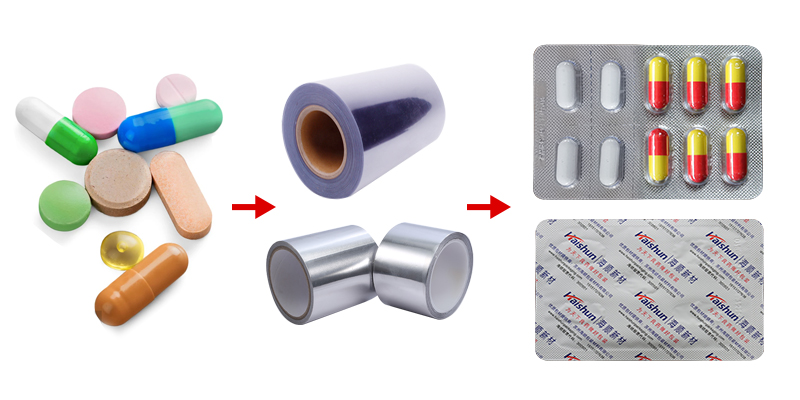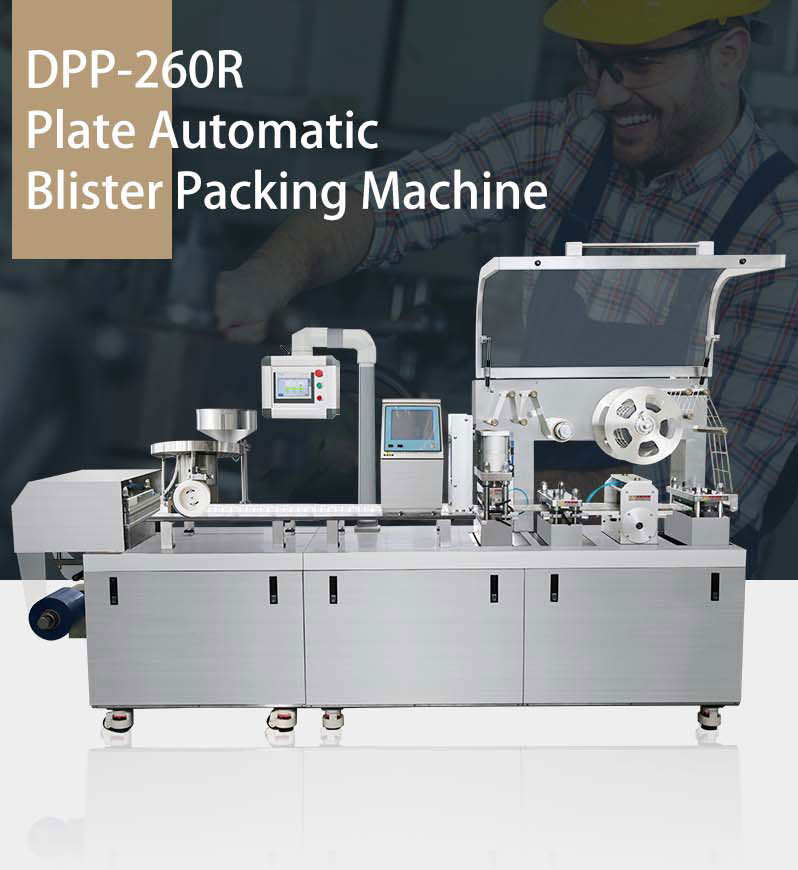 *** Technical parameter
| | |
| --- | --- |
| Name | DPP-260R blister packing machine |
| Production capacity | 236000 max pcs/hour |
| Net weight of machine | 1605Kg |
| After warranty service | video technical support, Online support, Field maintenance and repairing. |
| Power | 380/220V 50Hz |
| Total power | 6.05KW |
*** the servo motor roller pressing shaft tractionin DPP260R.
servo motor in DPP260R accuracy 0 error and high speed will not retreat when stopped.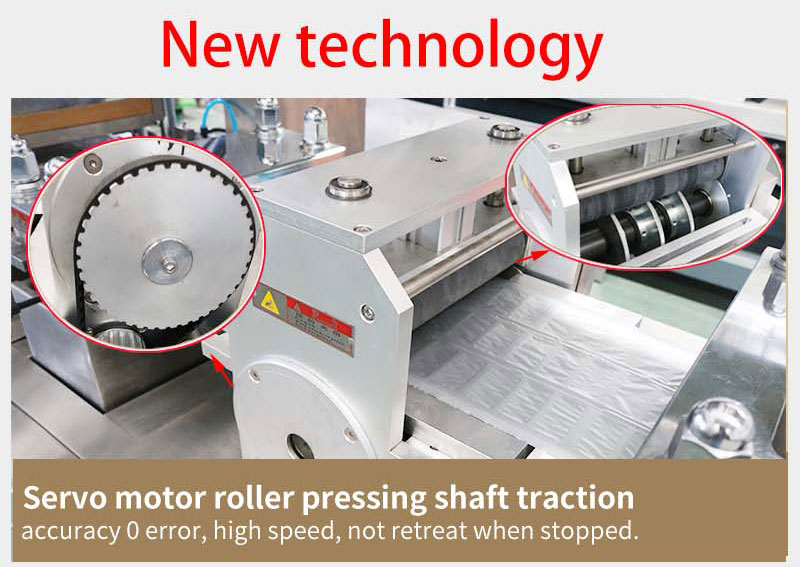 *** DPP260R use the One-piece floor-mounted cam box seat.
the DPP260R the center of gravity of equipment operation is stable and the 260R adjustment of each station is light and accurate.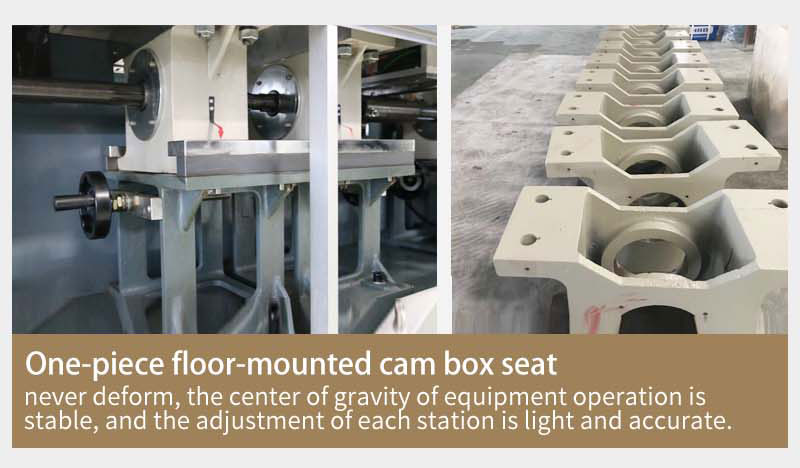 *** the fragments stop and automatic alarm function device of dpp260R.
which 260R reduces waste and greatly improves the efficiency of raw material utilization.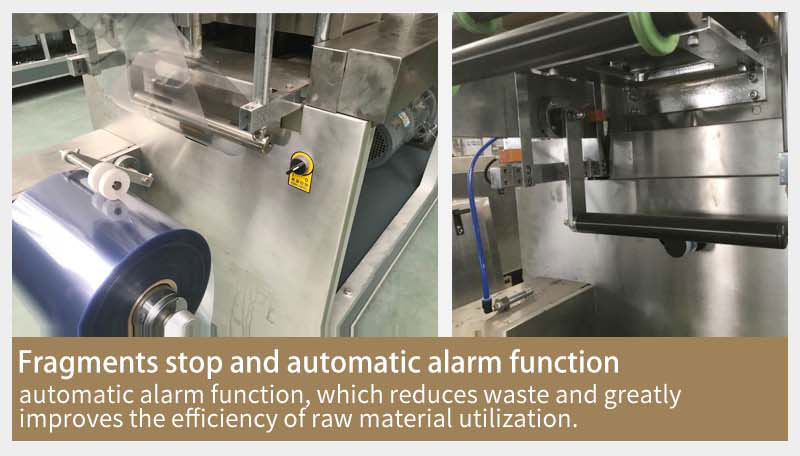 *** Certification: SGS, CE, ISO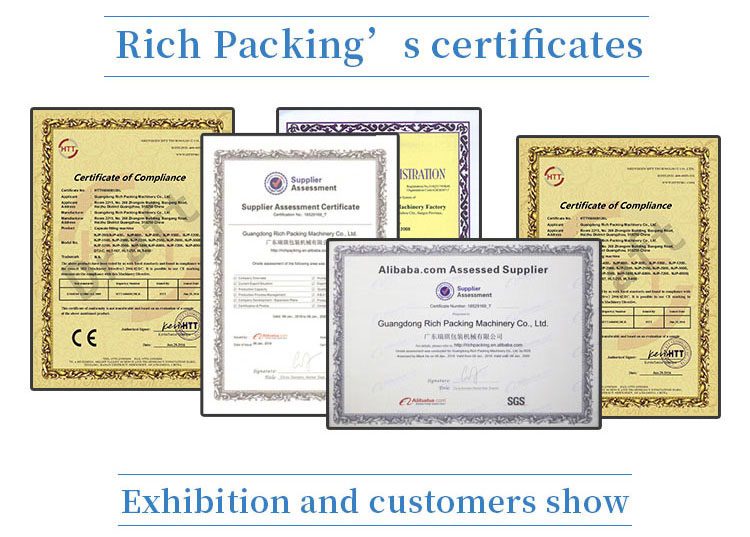 *** Why should choose our's DPP260R blister packing machine?
Why our DPP260R is better than other products of the same industry, because the transmission device of the aluminum-plastic blister machine of other company is suspended inside the machine, and our DPP260R aluminum-plastic blister machine is equipped with a solid core. Floor-standing box base made of cast iron. This box is placed under the transmission cam to stabilize the stability of the cam operation.
While stable and stable, DPP260R also has extremely high intelligent systems, such as the automatic fragment protection and automatic alarm functions described below.
DPP260R is specially equipped with a photoelectric detection system in the punching station of the finished product export to find defective products and exclude them from the finished products, thus ensuring the accuracy of the operation of the aluminum-plastic blister machine.
DPP260R uses a 15-minute quick mold change solution on all workbenches that need to change molds frequently. The mold can be replaced by pulling the fixed wrench.
In response to the needs of different customers for different additional raw materials, we will provide customers with a full set of customized services throughout the entire process. For example, the production methods of aluminum-plastic blister machines for tablets and capsules are different, and we will also provide customers with different feeding devices.