DPP 160 Blister Packing Machine
This tablets pills capsules blister packaging machine has the numerous functionalities, like it be applied to seal or punch or form or feed or count or print batch number code automatically. And this packing blister machine 160R fully conforms to SGS CE manufacture criterion, and this Blister Packing Machine is very useful in many kinds of manufacturing in all kinds of groups. Just like pharmacy manufacture corporation is one of them and of course there are many other companies as long as they have needs of packing and blistering.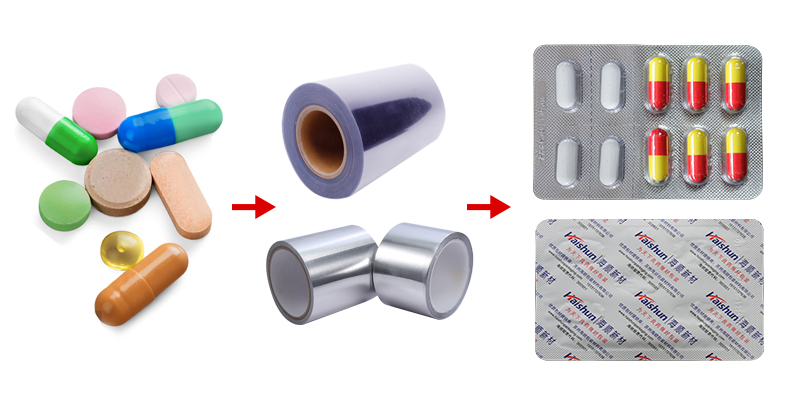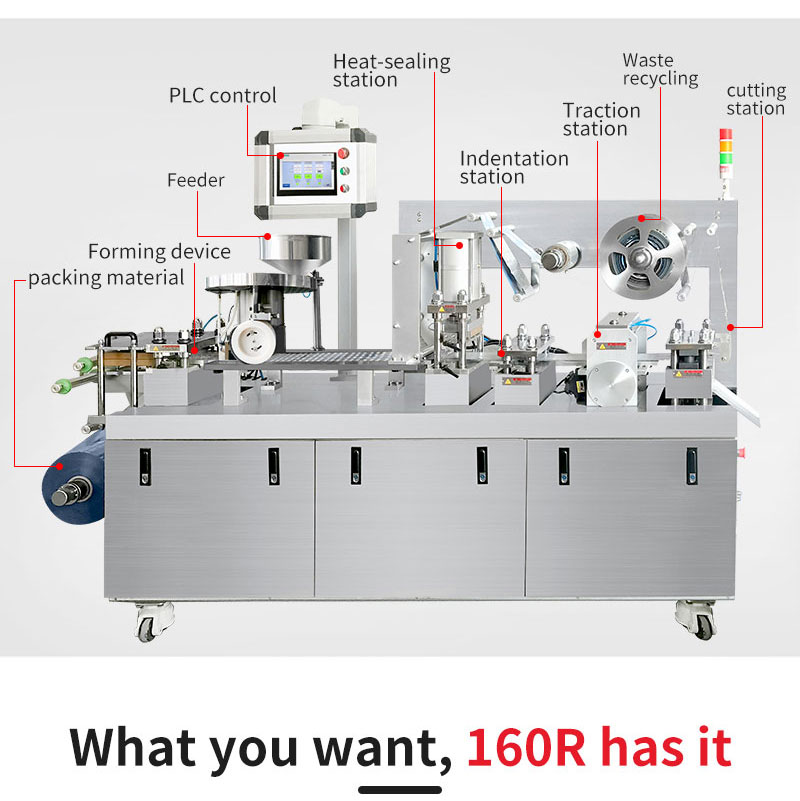 *** Technical parameter
| | |
| --- | --- |
| Model | DPP-160 |
| Blanking | 20~50 times/min |
| Production Capacity | 1200-4200 plates/h |
| Max. Shaping Dia. And Depth | |
| Standard Travel Range | 40~110mm |
| Standard Plate | 80*57mm |
| Power of Main Motor | 1.5kW |
| Total Power | 3.78kW |
| Power | 380V/220V/50Hz |
| Vacuum | 0.4MPa-0.6MPa |
| Noise | <75dBA |
| Thickness and Width of PVC | |
| Thickness and Width of PTP | |
| DialyzingPaper | 50~100g*150mm |
| Mold Cooling | Runing water or circulating water |
| Weight | |
| Overall Size of Machine | |
***Configuration List
item

specification

manufacturer

Servo motor

ECMA-C20807RS

Taiwan

server Driver

ASD-B2-0721-B

Taiwan

CP1L-M30DR-A

Omron

PLC temperature module

CP1W-TSOO2

Omron

PLC touch screen

6AV6/648-0BC11-3AX0

Siemens

Encoder

ZSP3806-003G-1500BZ3-5-24F

United States

Rip Ann Waco

Main motor

RC series helical gear motor

Geer

frequency

VFD015M21A

Taiwan

Stainless steel plate

304 316

Korea,japan

Switching power supply

NES-100-24

Taiwan mingwei

emergency button

XB2-BS542

Schneider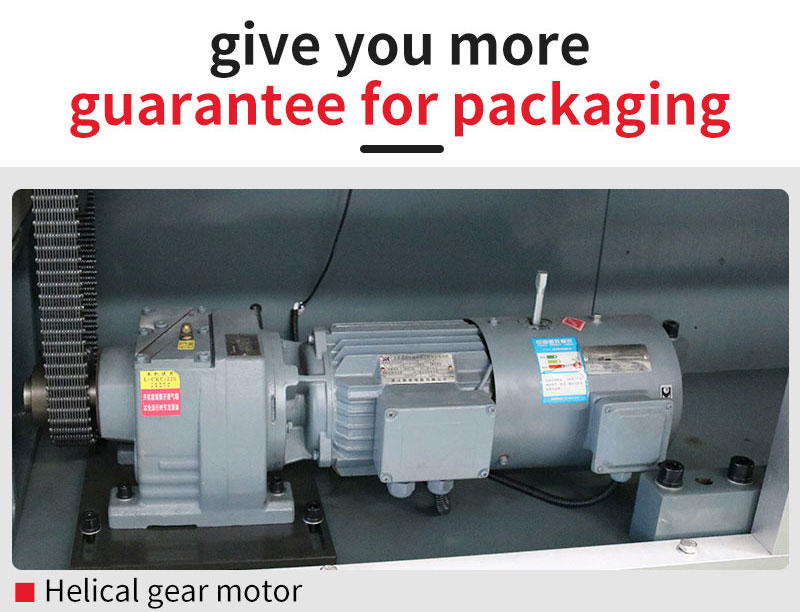 This flat board blister packing machine 160R doesn't have any high operating cost, but 160 R has very high performance property and its has two purposes of alu alu or alu plastic is perfect.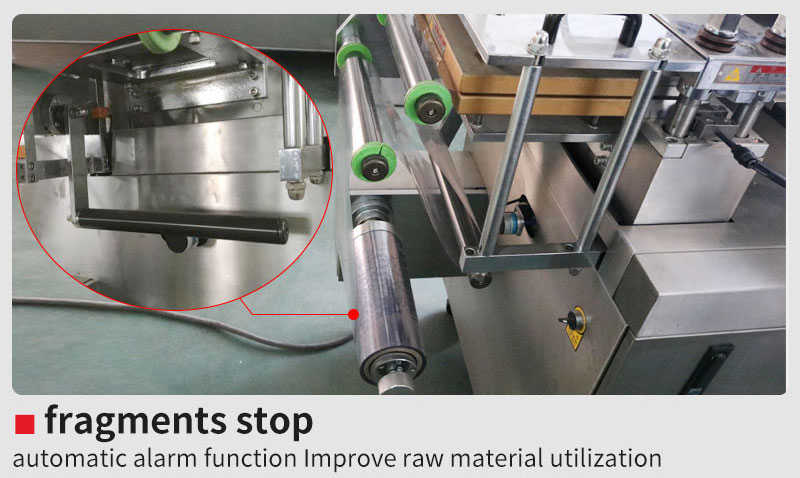 No materials will be retreated of this blistering machine because the floor-standing box seat of 160 R, which is integrally formed and the making materials are cast steel on working stations.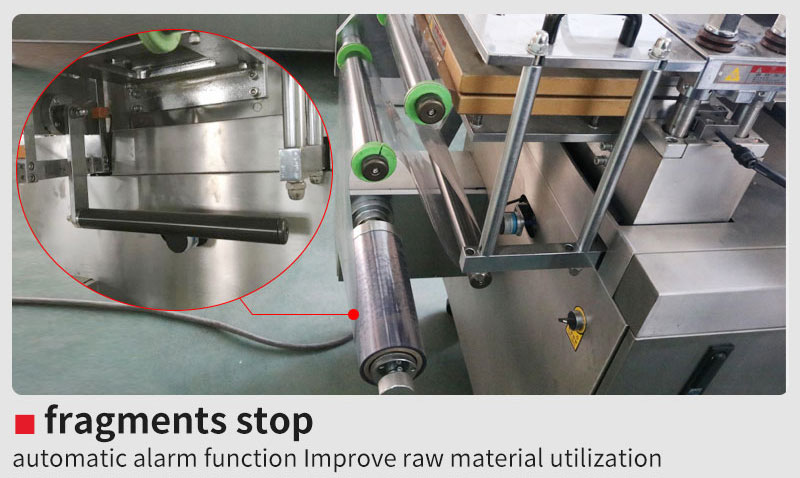 And this machine is very steady when it was working of packing, and it is very easy to adjust each working station and the adjustment is accurate.
*** Certification: SGS, CE, ISO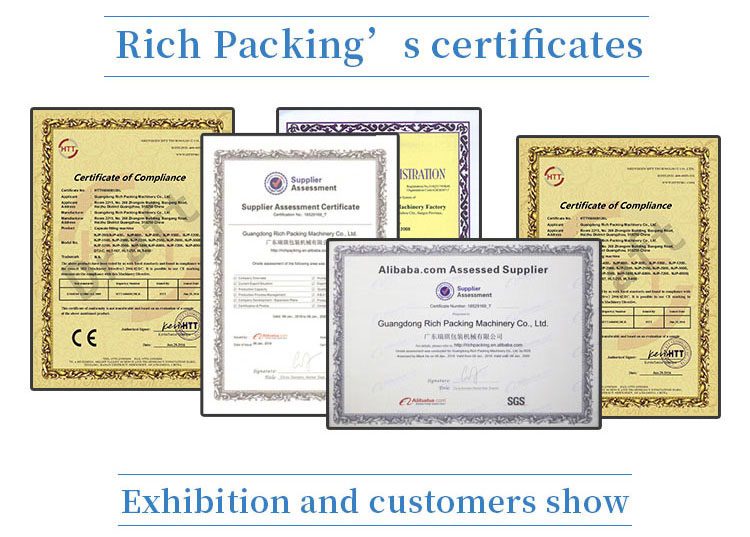 ***
This small scale but high speed blister packing machine is completely automatic, when it is blistering and it is easy to be cleaned and maintained after the accomplishing running.
All these due to its design working mode of big platform and the right and convenient position of the built-in power transmission and cam box.
This blister packaging machine will inform people of any fault because it has the functions setting of the automatic alarm and the detection.