DPP-260S Liquid Blister Packaging Packing Machine of Rich Packing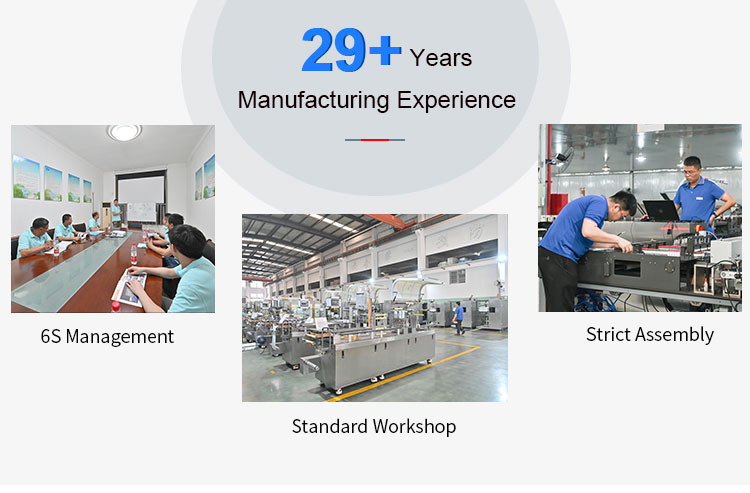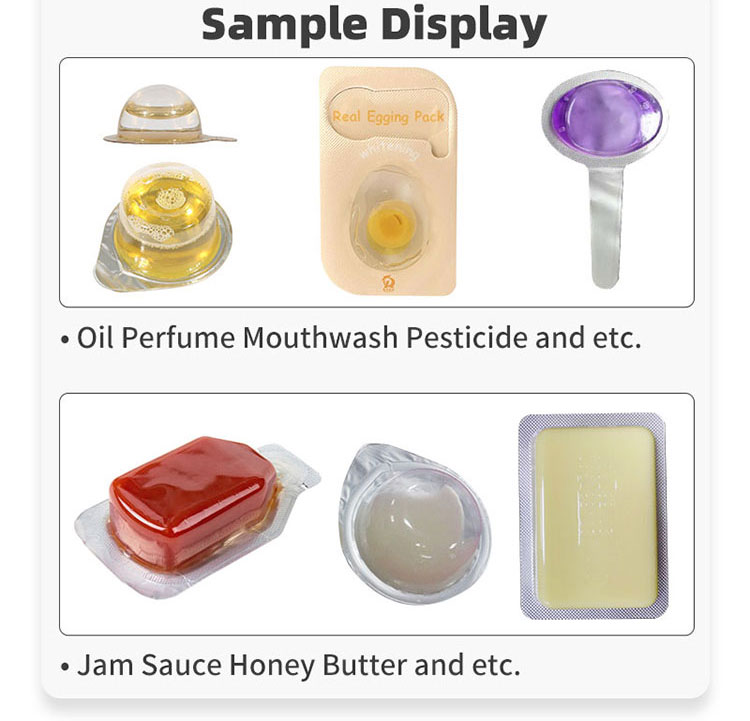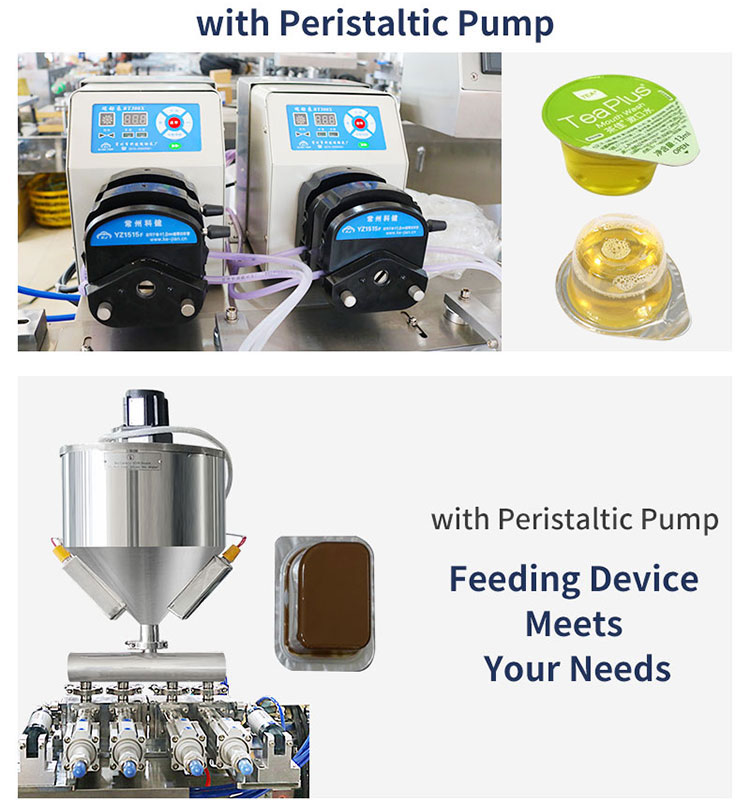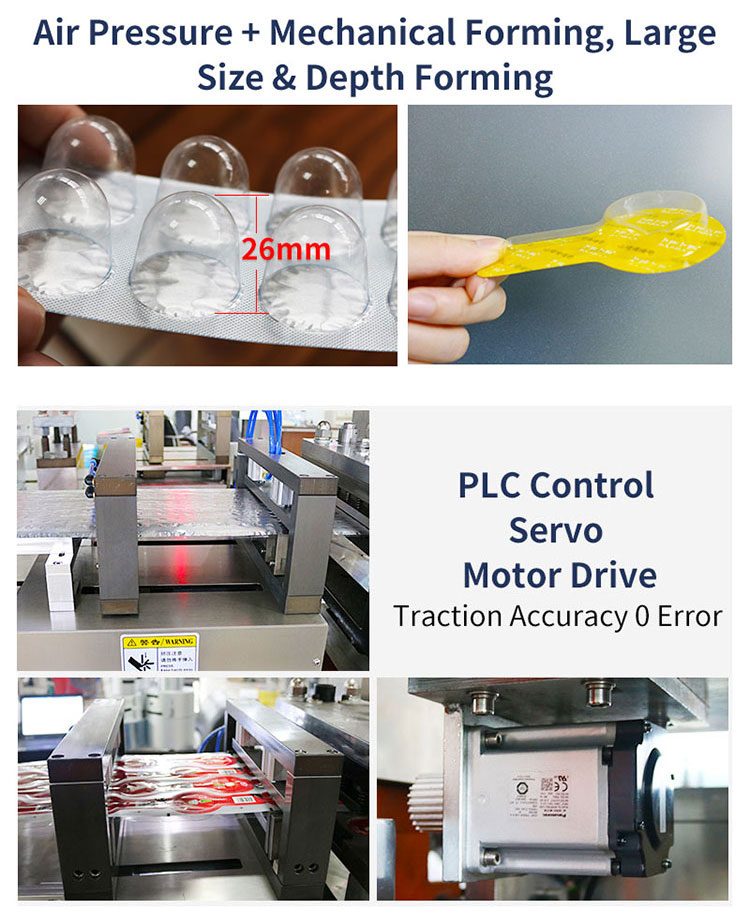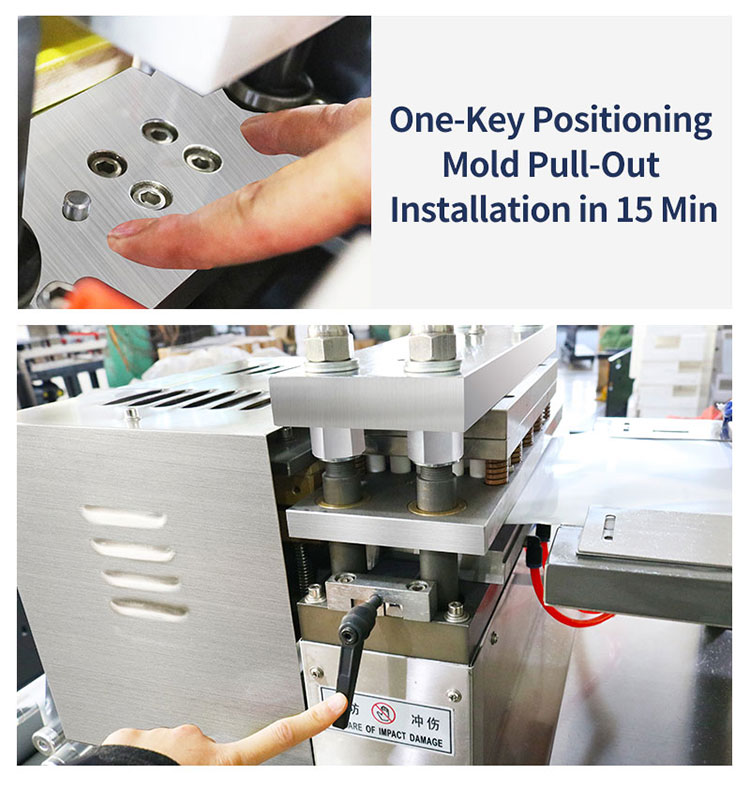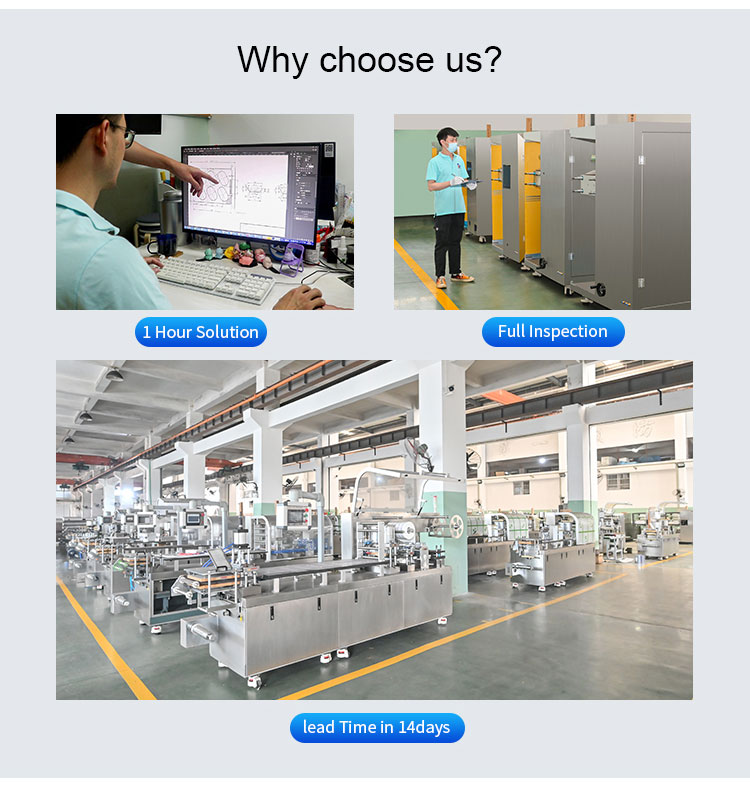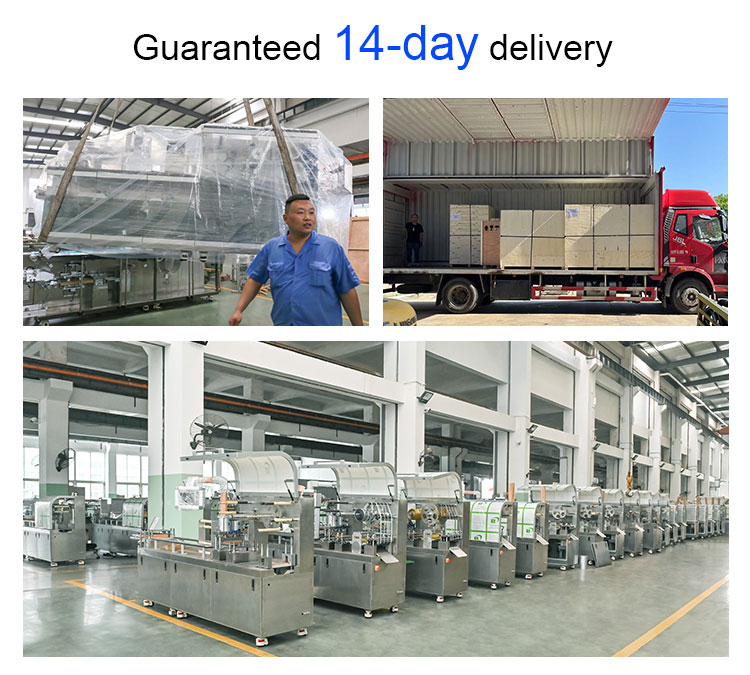 DPP-260 is the high fasts peed flat pvc aluminum pc ps pet blister packaging machine latest developed by Rich Packing Guangdong. Drive by big brand servo motor 260's the accuracy is higher,with the operation is more stable and the molds adjustment is more convenient and quick. DPP 260 blistering machine aluminum plastic for liquid can pack tablets, milk tablets and other tablets, as well as capsules, candies, perfumes, ketchup, electronic cigarettes,and the disposable syringes and Xilinda Size materials,special-shaped objects, soft capsules, candies, big honey pills, injections.
*** Special liquid material feeder used in dpp260L. This series of DPP-260 is an aluminum plastic for paper plastic, alu aluminum multi-purpose model, with functions such as fully automatic forming and automatic feeding,hot sealing, and good servo traction.
*** DPP 260 use the good servo motors in it. 260 L meets the cGMP GMP CE ISO UL production requirements and is suitable for medicine, health care products, and chemicals.
*** Dedicated PVE rolling feeding device of dpp 260L. The DPP-260 aluminum-plastic blister machine liquid oil butter produced by our company uses a rack mandrel for positioning,adopts the heat sealing,with batch numbering, indentation and cutting and punching.
*** Why should choose our's DPP 260L blister packing machine?
Through the free adjustment of the machine's hand wheel, it can move freely on the mandrel which greatly the facilitates the adjustment and centering of each station.
The DPP-260 aluminum-plastic blister packer machine has an innovative mechanical forming function.
The combination of the positive pressure hot air forming and mechanical stamping can effectively solve the large-size and large-depth materials, such as a the large-density pills and those disposable syringes.
*** Technical parameter
| | |
| --- | --- |
| Model | DPP-260 |
| Production Capacity | 2400-9600plates per hour |
| Max. Shaping Dia. And Depth | 250*140*15mmMax. Depth26mm(custom-made) |
| Blanking | 10~45times/min |
| Power of Main Motor | 2.2kW |
| Total Power | 8.5kW |
| Power supply | 380V/220V/50Hz |
| Standard Travel Range | 40~185mm |
| Standard Plate | 80*57mm |
| Thickness and Width of PVC | 0.15~0.5*120mm |
| Thickness and Width of PTP | 0.02~0.035*120mm |
| Dialyzing Paper | 50~100g*120mm |
| Vacuum | 0.4MPa-0.6MPa |
| gas consumption | ≥0.3m3/min |
| Noise | <75dBA |
| Mold Cooling | Runing water or circulating water |
| Weight | Net weight1300kg;Gross weight1400kg |
| Overall Size of Machine | 3000*730*1600 mm(L*W*H) |
| Packing Size | 3400*950*1800mm(L*W*H) |
*** Configuration
| | | | |
| --- | --- | --- | --- |
| Name | Spec./Model | Qty | Manufacturer |
| Servo Motor | 750WMHMD042G1U+MBDHT2510 | 1 | Panasonic |
| Adjusting Speed Plate | EM232CN | 1 | Siemens |
| Touch screen | ST700 | 1 | Siemens |
| Air circuit breaker | C65N-20A/3P | 1 | Schneider |
| Air circuit breaker | C65N-10A/1P | 2 | Schneider |
| Air circuit breaker | C65N-6A/1P | 1 | Schneider |
| Main motor | CH32 ZHP1500W | 1 | Taibang |
| Frequency inverter | DVA-3S0015G | 1 | Leader |
| Machine control valve | VM230-01-01 | 1 | Japan SMC |
| Cylinder | SSA φ32×15 | 2 | TAC |
| Programmable PLC | CPU224CN | 1 | Siemens |
| Solenoid valve | SG4V210-08 | 3 | TAC |
| Temperature Module | EM231CN | 1 | Siemens |
| Feeder motor | 802YT52 J15 | 1 | Taibang |
| Receiving and discharging motor | 4GN-15-K | 2 | Taibang |
| Formed heating plate | 170×130×20 | 2 | Rich Packing |
| Heat Seal Heating Plate | 158×110×20 | 1 | Rich Packing |
| Intermediate relay | MY2NJ | 5 | Omron |
| Thermocouple | WRKT-01 | 2 | Taishi |
| Solid state relay | SSR-40DA | 2 | Yangming |
| Cursor version | RQ-GB-3 | 1 | Yatai |
| Control transformer | JBK3-63 | 1 | Zhengtai |