DPP 160R Blister Packing Machine Pharmaceutical
This pvc alu blister packing machine with servo motor traction is truly versatile in various things packing, so those thing can be packed by it like those capsules or pills or tablets or candies or other. The blistering machinery can be freely taken full advantage of by any users at any time, because this machine has no difficulty in operating and this machine is very good in performance. People are compelled to acknowledge the fact that this 160R machine can be freely cleaned and maintained with no difficulty too.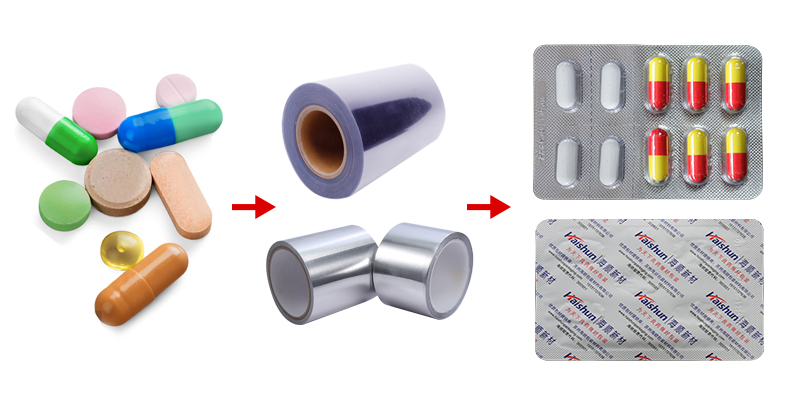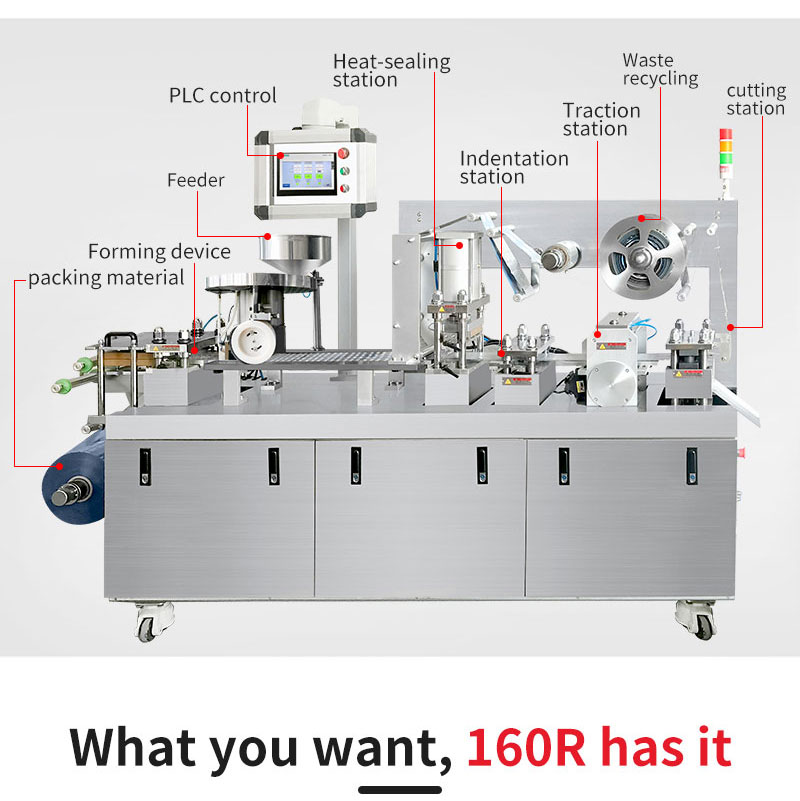 *** Technical parameter
| | |
| --- | --- |
| Model | DPP-160 |
| Blanking | 20~50 times/min |
| Production Capacity | 1200-4200 plates/h |
| Max. Shaping Dia. And Depth | |
| Standard Travel Range | 40~110mm |
| Standard Plate | 80*57mm |
| Power of Main Motor | 1.5kW |
| Total Power | 3.78kW |
| Power | 380V/220V/50Hz |
| Vacuum | 0.4MPa-0.6MPa |
| Noise | <75dBA |
| Thickness and Width of PVC | |
| Thickness and Width of PTP | |
| DialyzingPaper | 50~100g*150mm |
| Mold Cooling | Runing water or circulating water |
| Weight | |
| Overall Size of Machine | |
***Configuration List
item

specification

manufacturer

Servo motor

ECMA-C20807RS

Taiwan

server Driver

ASD-B2-0721-B

Taiwan

CP1L-M30DR-A

Omron

PLC temperature module

CP1W-TSOO2

Omron

PLC touch screen

6AV6/648-0BC11-3AX0

Siemens

Encoder

ZSP3806-003G-1500BZ3-5-24F

United States

Rip Ann Waco

Main motor

RC series helical gear motor

Geer

frequency

VFD015M21A

Taiwan

Stainless steel plate

304 316

Korea,japan

Switching power supply

NES-100-24

Taiwan mingwei

emergency button

XB2-BS542

Schneider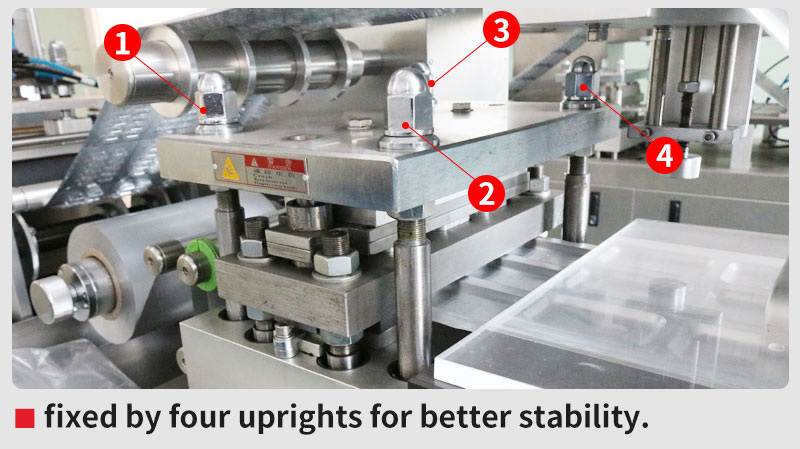 *****
This automatic blister packing machine will not retreat any material for using full servo motor, and it will not deform and all working stations are very easy to be adjusted and all change are high precise.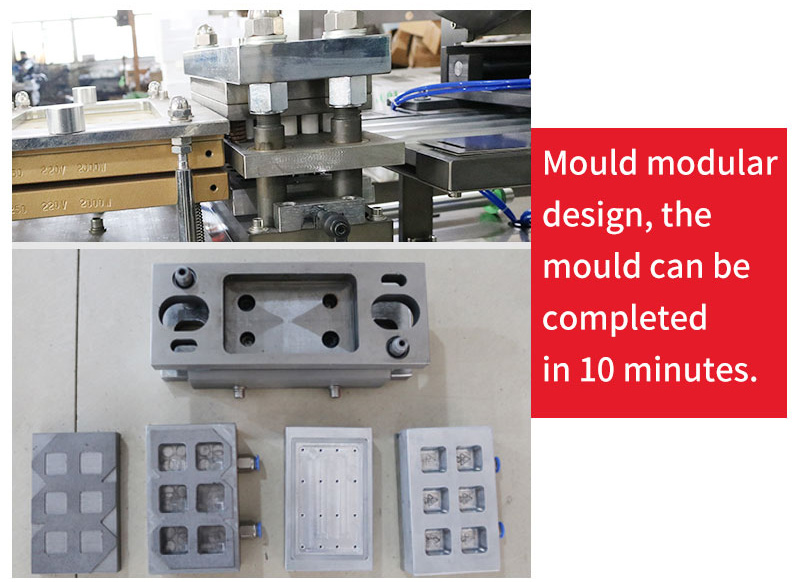 *****
This machine will stopped and alarm at once when some problem things appear, thus it can dramatically reduce the wastes and so the raw materials can be taken full advantage of using.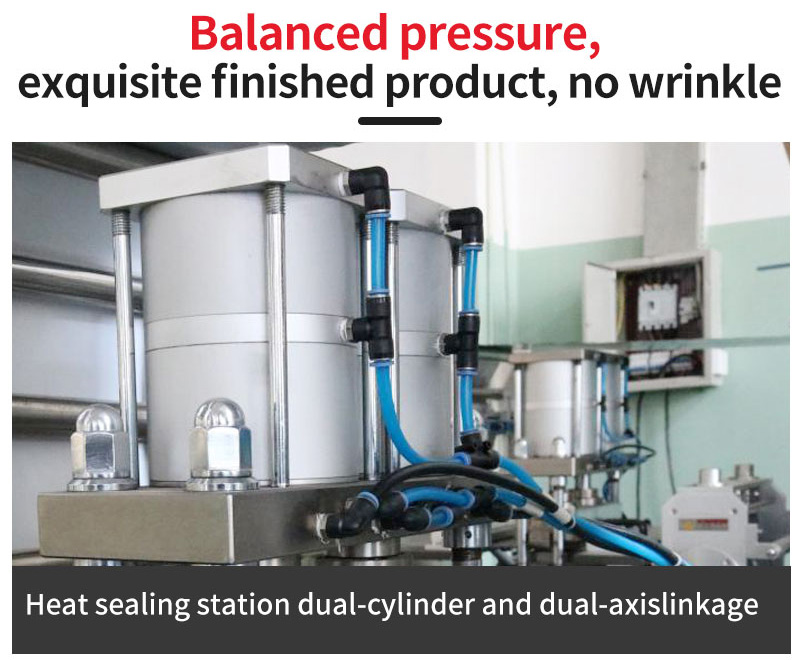 *****
A full set of blistering molds can be replaced with no difficulty in an extremely short time so you don't worry about the time of replacement.
*** Certification: SGS, CE, ISO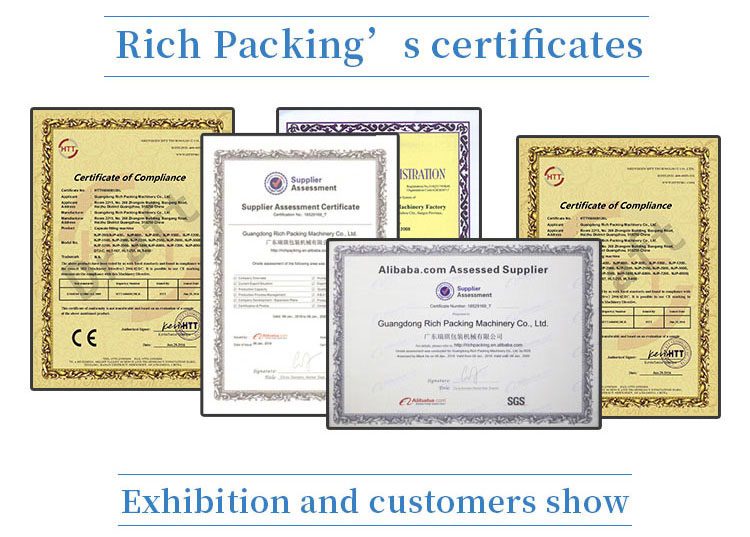 ***
This blister packaging machine packing pharmaceutical materials has been equipped with safety metal covers, to give a high degree of safety for people who use it.
This machine is very good in protection of both products and the molds, and this machine has very low noise rate and this is very nice to the working environment.
This machine has been taking full advantages of world famous brands of parts on this machine to ensure the product quality and this is very easy for checking and repairing.