DSL-16 Lane Capsule Tablet Counting Machine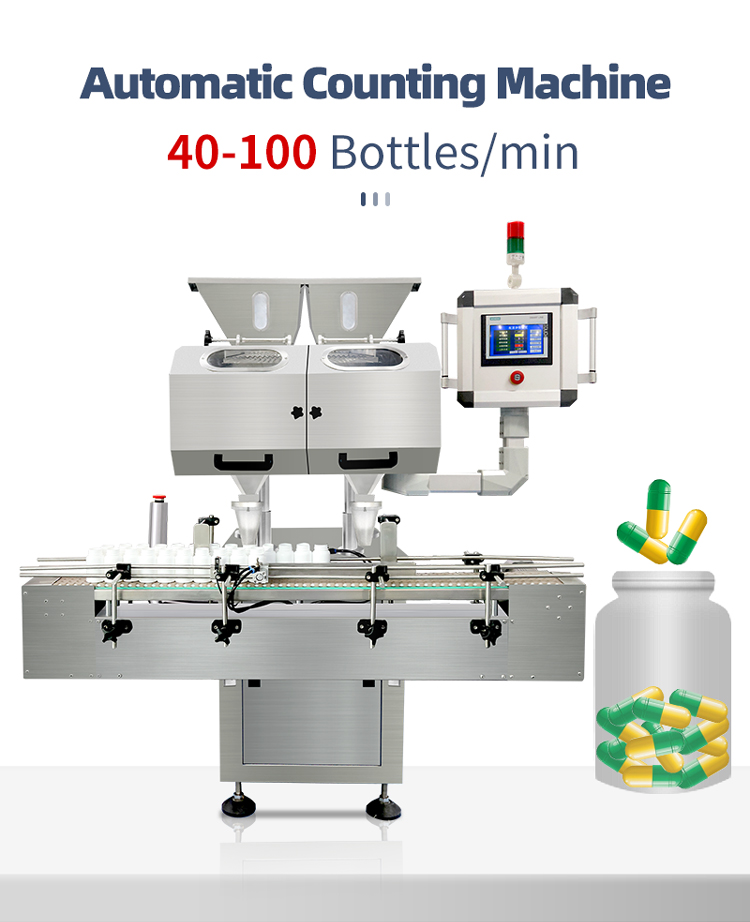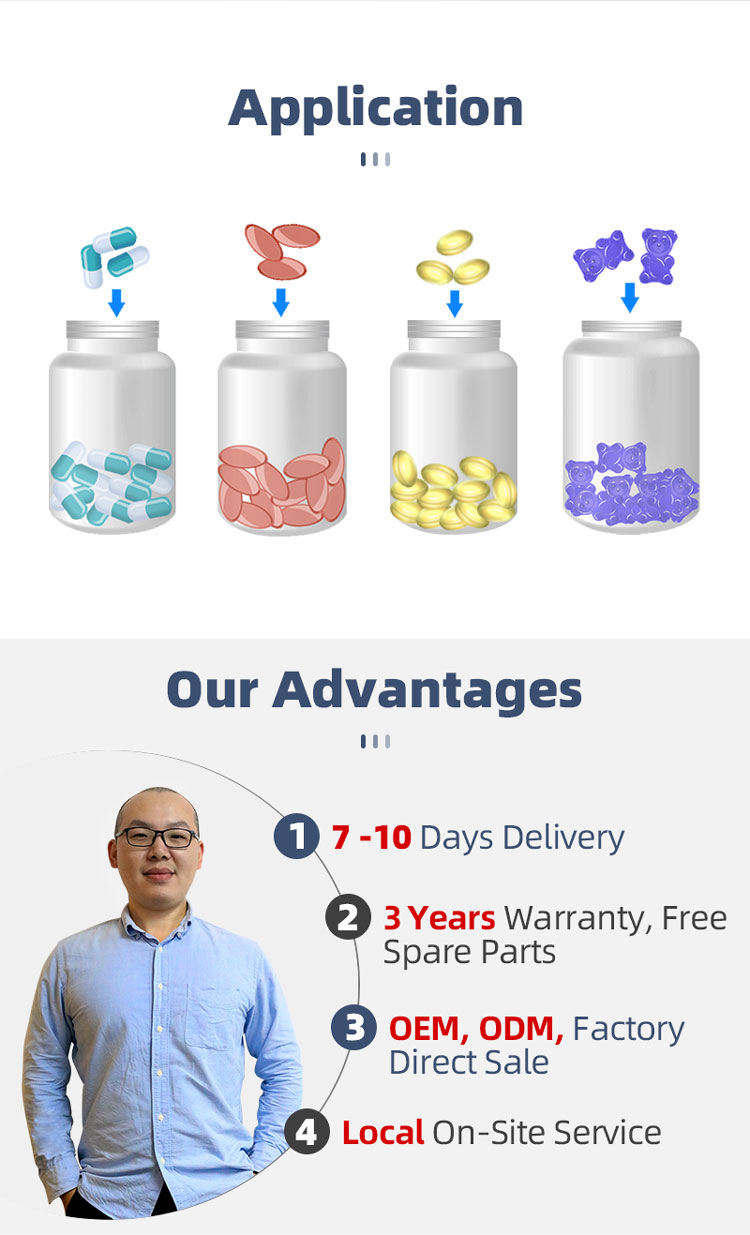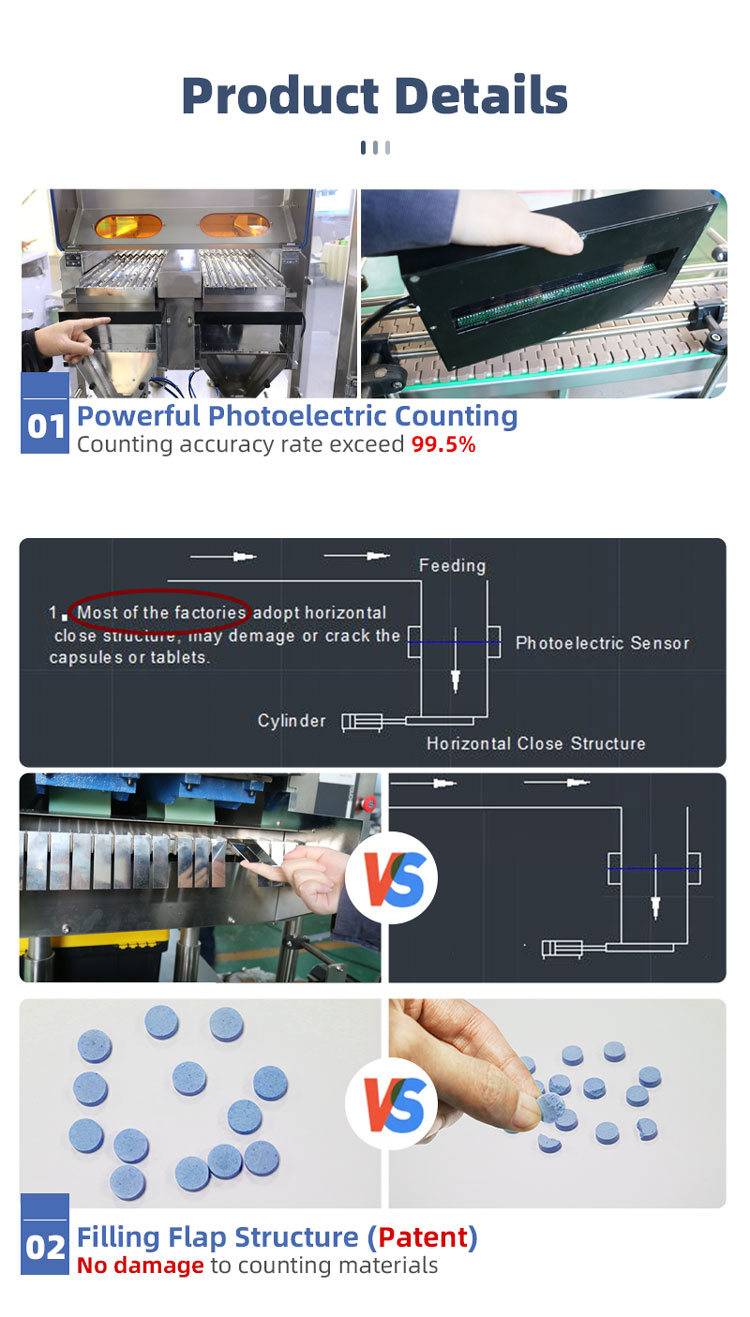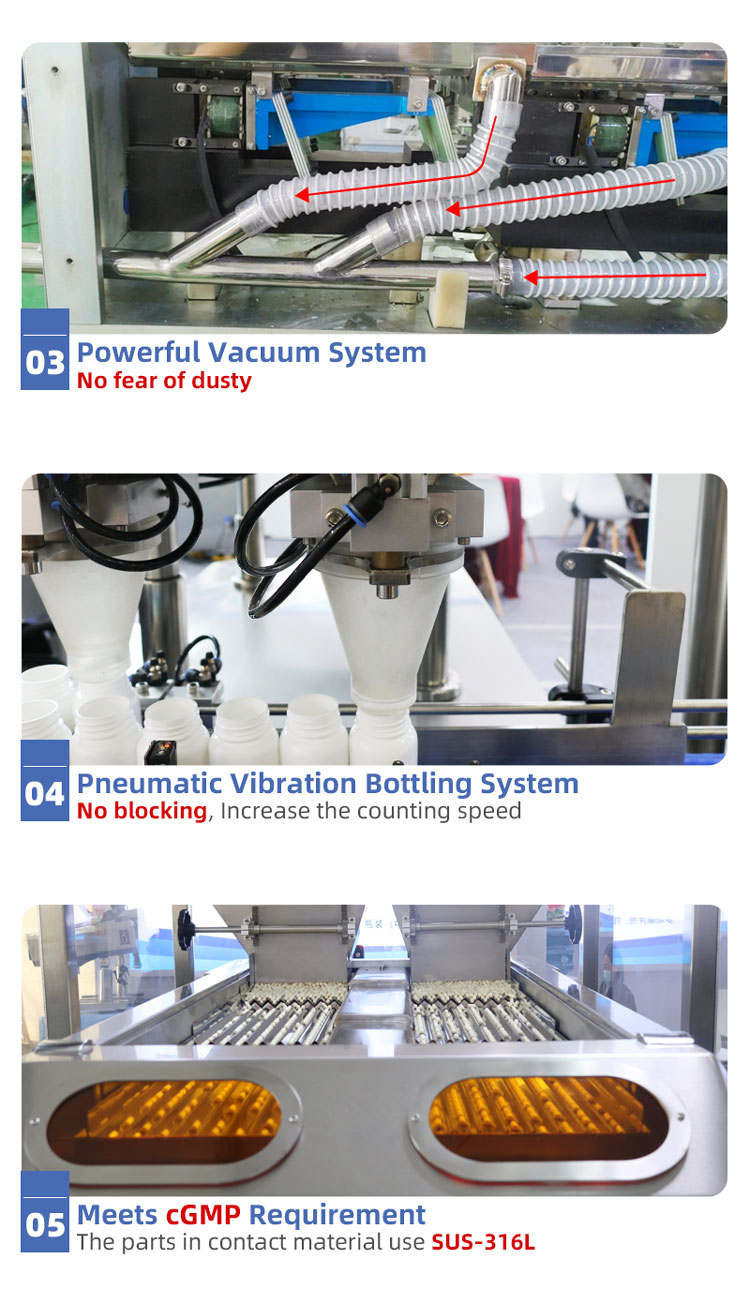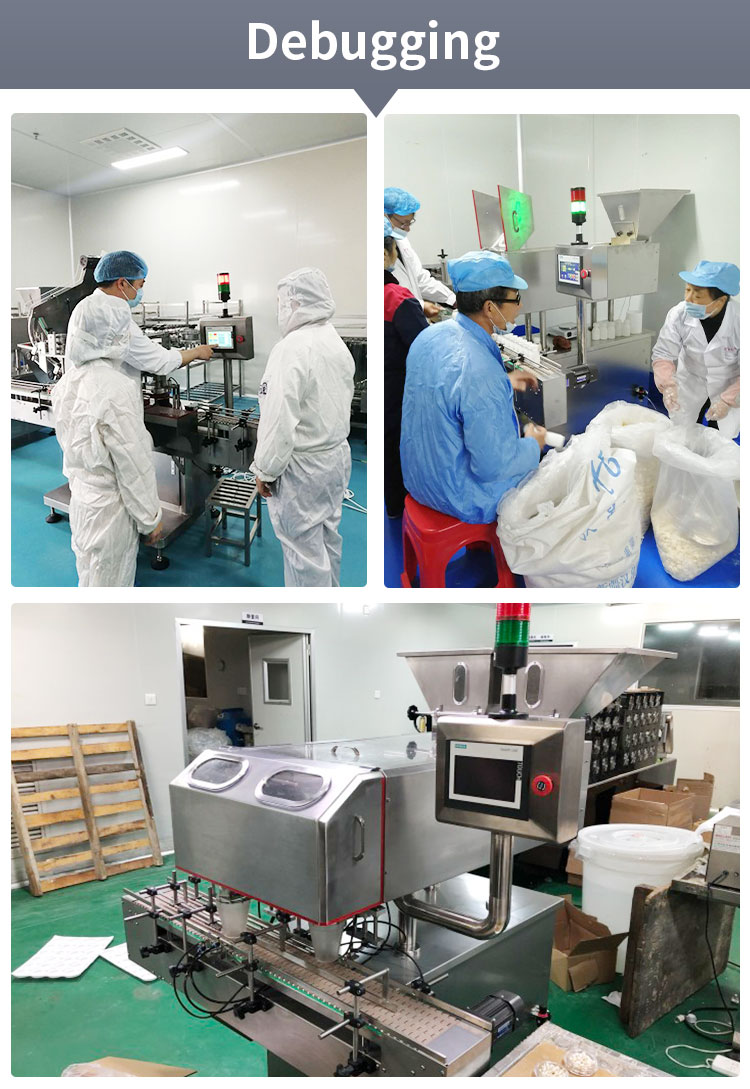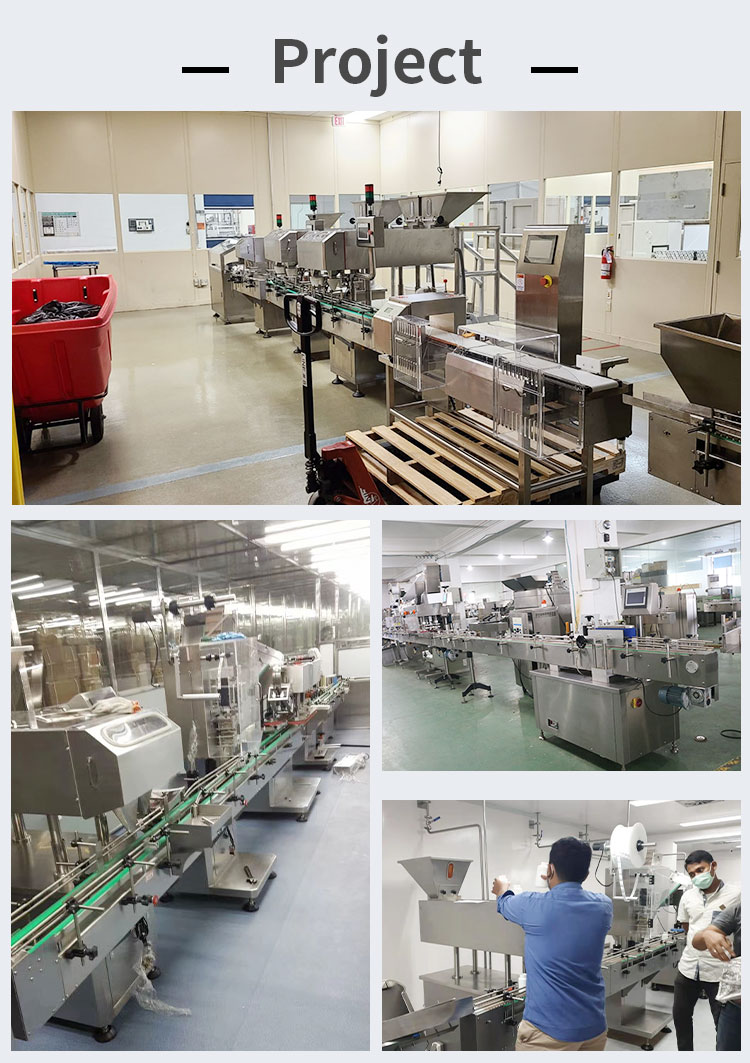 The accuracy of the counting machine is an important indicator of the quality of pharmaceutical packaging, which is directly related to the interests of pharmaceutical manufacturers and the market reputation of pharmaceutical companies. Guangdong RICH PACING Co., Ltd. specializes in the production and sales of various types of counting machines. The modular automatic capsule tablet counting machine series produced by our company is further improved on the basis of the original models at home and abroad. to inquire and negotiate.
There are several factors that affect the accuracy: mainly human factors and the influence of the machine itself. The following is mainly analyzed from the machine itself:
Factors affecting the machine itself:
1) The design of the silo does not consider that the change of gravity will affect the fluidity and order of the material in the swing plate.
2) The drop between the baffle and the blanking port is too large, the falling time of the material is too long, the material rotates in the blanking port, and cannot fall into the packaging bottle in time, resulting in inaccurate particle count.
3) Since the discharge port of the counting machine is made of plexiglass, when the material falls freely from the detection channel, static electricity is generated by high-speed rotation and friction in the protective cover.
4) If the baffle is not pushed out in place, when the baffle is opened, there is still material passing through the baffle, resulting in inaccurate particle count.
5) The position of the blanking port is incorrect, so that all materials cannot fall into the packaging bottle smoothly, resulting in inaccurate number of particles.
*** Technical parameter
| | |
| --- | --- |
| Production capacity | 20~105 bottles/min |
| accuracy rate | >99.8% |
| Applicable target | #000-5 capsule, soft capsule, Ø3-25 tablet,shaped,sugarcoated tablet, pill |
| Filling range | 1-9999 grains (tablets) adjustable |
| Applicable bottle type | 10-500ml round, square bottle |
| voltage | 380/220V 50Hz |
| power | 1.2KW |
| pressure | 0.6Mpa |
| gas consumption | 36~45L/min |
| weight | 550kg |
| Outline dim.(mm) | 1600×1650×1500mm |
*** Configuration
| | | | |
| --- | --- | --- | --- |
| No. | Item | Qty. | Manufacturer |
| 1 | Motor | 1 | Taiwan TQG |
| 2 | Counting photoelectric head | 1 | Taiwan |
| 3 | Bottle photoelectric eye | 1 | Panasonic |
| 4 | Button | 1 | Schneider |
| 5 | Touch screen | 1 | Siemens |
| 6 | CPU | 1 | ST |
| 7 | Power | 1 | Schneider |
| 8 | Pneumatic elements | 1 | Shanghai |
| 9 | earth leakage protection | 1 | Schneider |