DSL Counting Candy Gummy Counter Machine By Rich Packing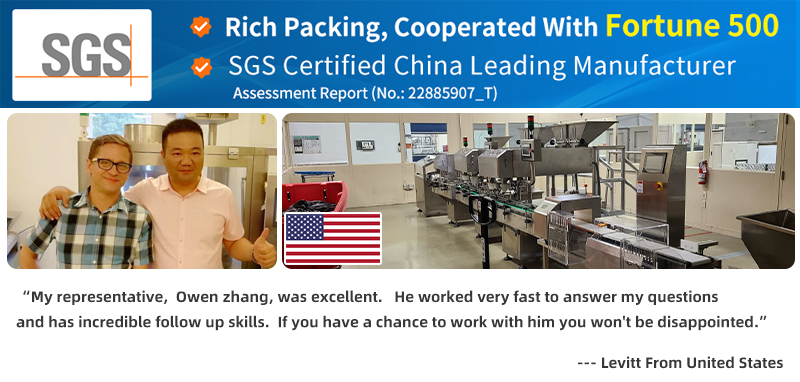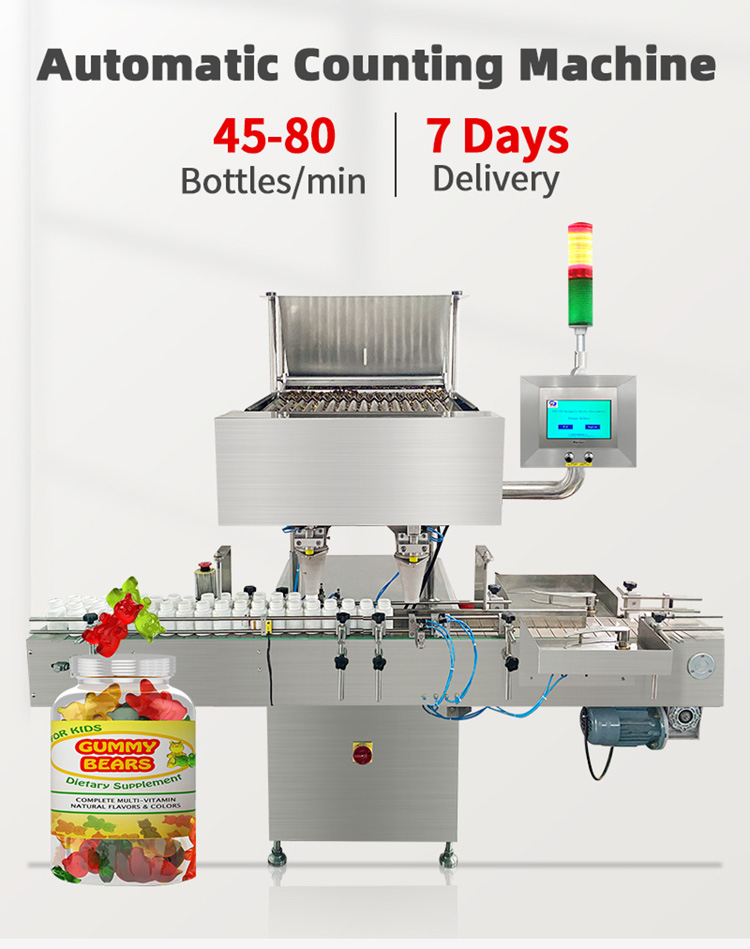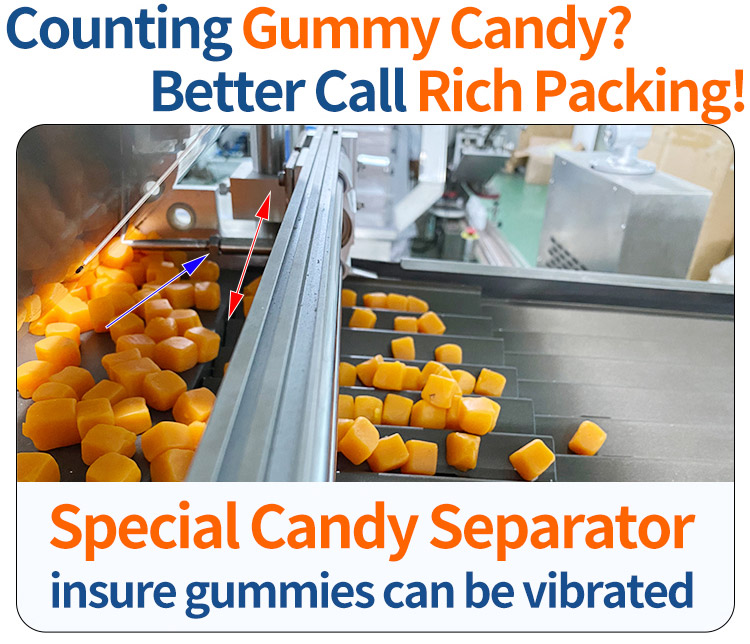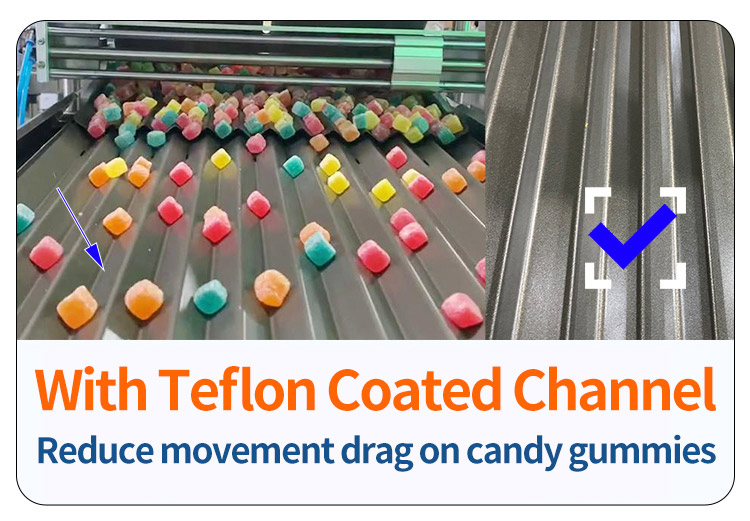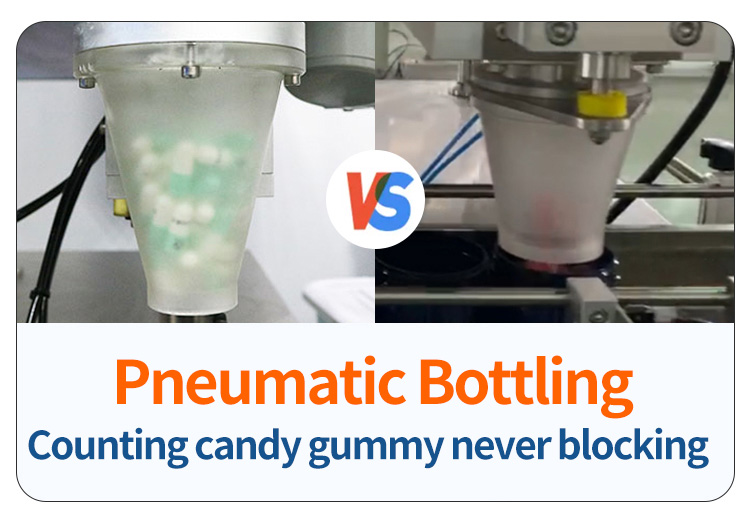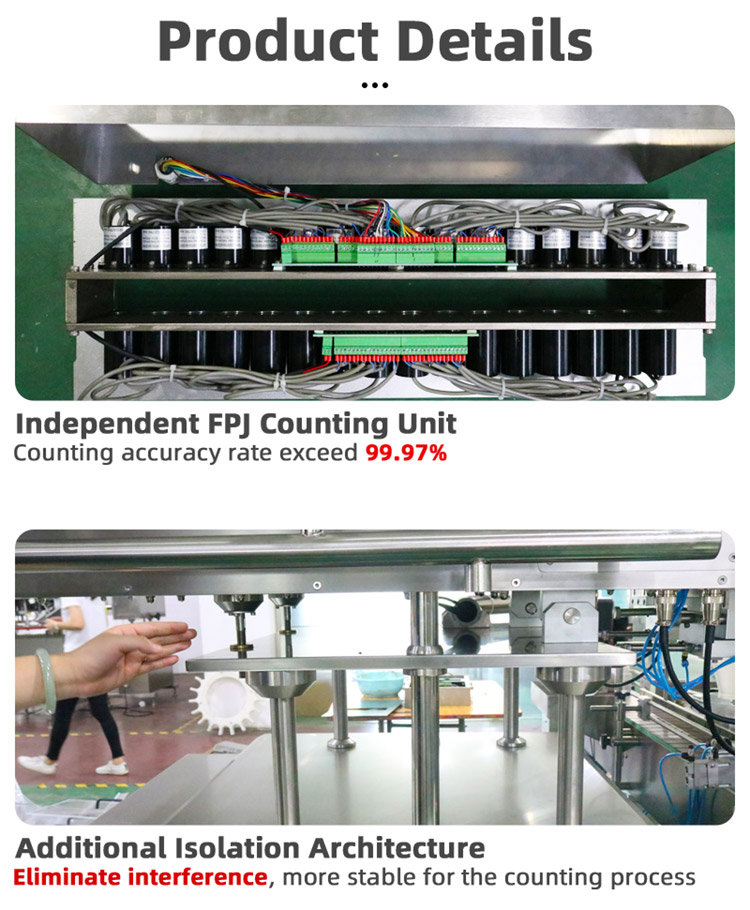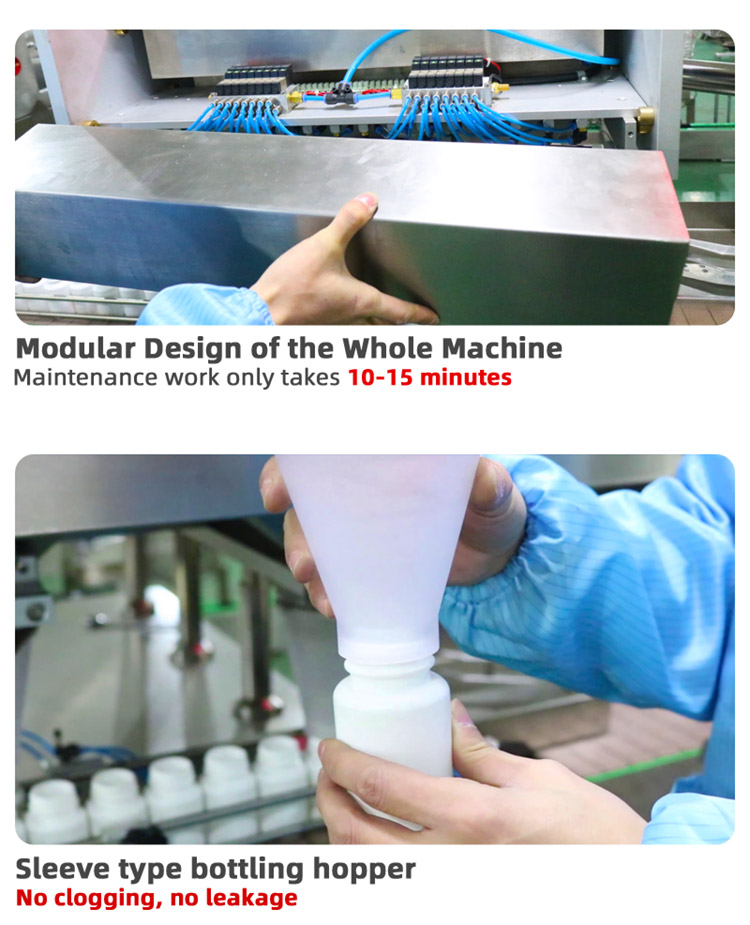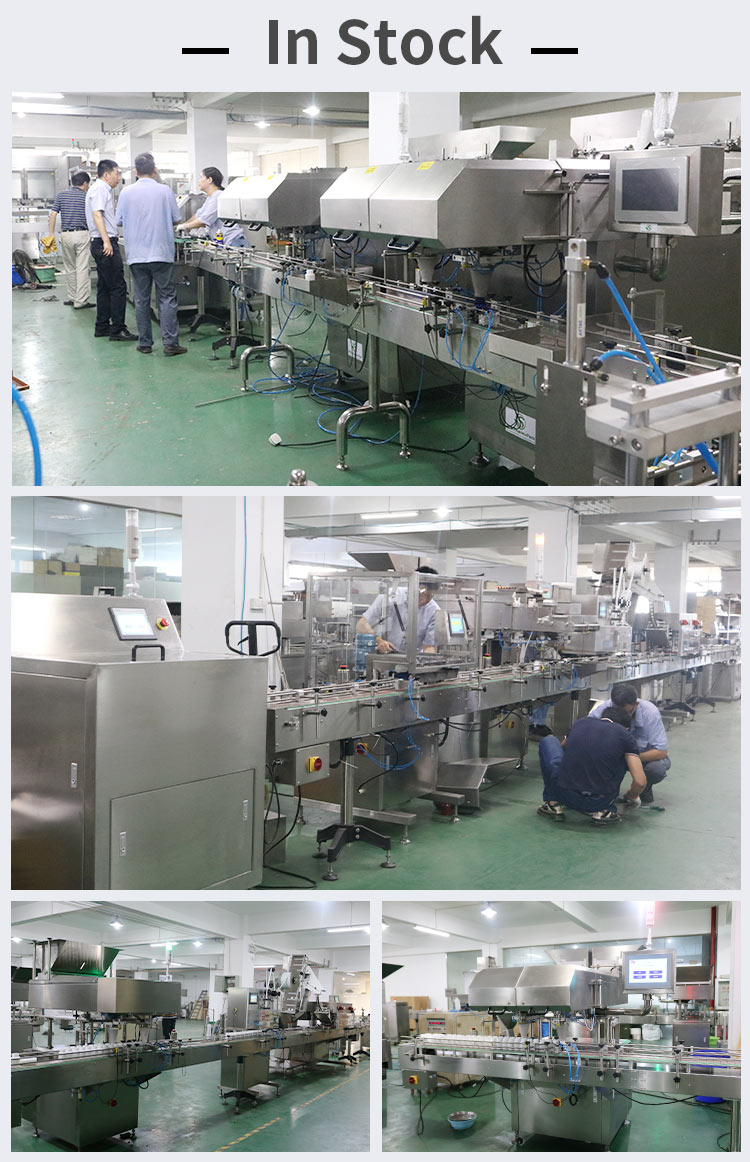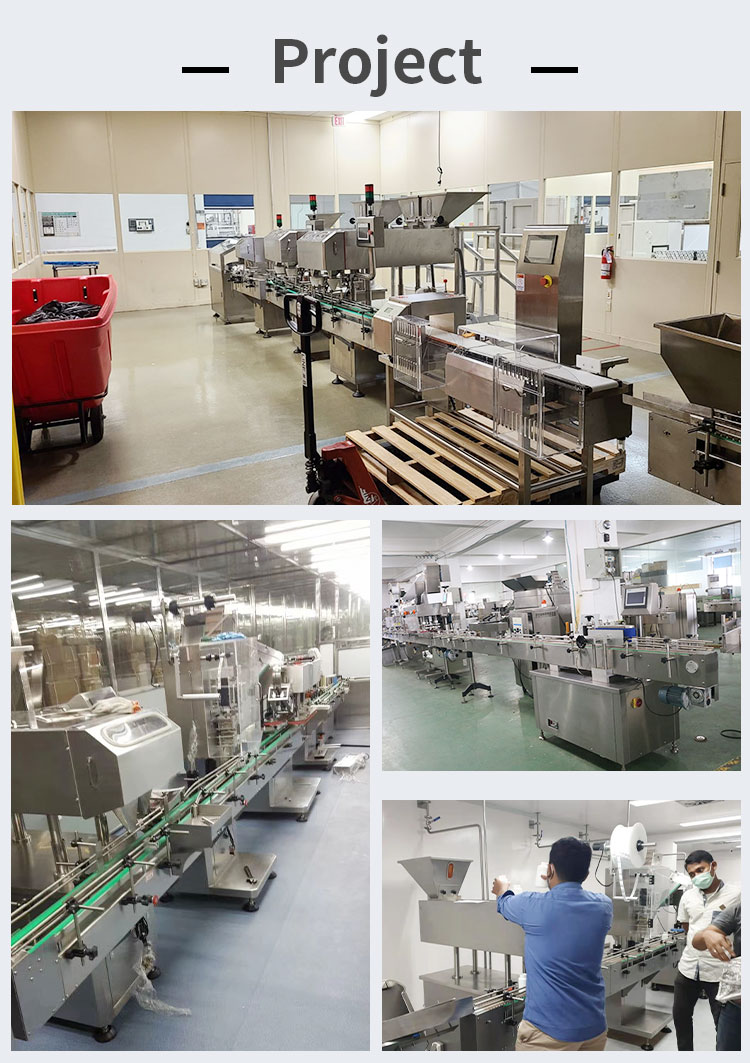 With the no-stop innovation of the Gummy Candy Counting Machine Automatic, the machine counting trouble common materials has became a very complete solution. Since entering the next of 2021, the demand for electronic counting machines for confectionery, especially gummy candies, has become increasingly strong.
The difficulty of the counting machine for this type of candy gummies material is mainly due to the sticky of the surface of the material, so it won't be in a state of distinct particles on the oscillating hopper. Instead of it, it often appears in the form of sticky into a pile, so that after put into the counting channel, there is impossible to accurately count the real number.
The number of materials drop into the counting vibration channel may be two or three or more, but due to the limitation of the counting working principle, in that case, the ordinary automatic counting machine will only record 1 time. It causes counting errors, that seriously affects the accuracy of counting grains and the subsequent production processes. The gummy counting machine developed by Rich Packing is the solution for the sticky materials such as sticky candies and the sweets candy. We have specially added the push claws which can be moved horizontally and the left and right under the hopper, and when the left and right movements can break up the stuck materials. The oscillating tank is specially coated with the Teflon coating, and the lubricity is 10 quantity smoother than that of ordinary stainless steel. So we RICH PACKING candy gummy counting machine will not have these problem, please contact us to purchase.

*** Technical parameter
Model

RQ-DSL-16R

vibration groove tracks

16 lane

Production capacity

200,000 ~ 360,000 grains/h

accuracy rate

>99.97%

Filling range

3 ~ 9999 grains

Applicable target

Tablet:Φ3~25 mm ,pill:Φ3~20 mm,
hard capsule/soft capsule:000~5#

Applicable bottle type

Φ25~75 mm round and square bottle, height ≤240 mm

voltage

AC380V 3P 50 / 60HZ

power

2.2 KW

pressure

0.4~ 0.6 Mpa

Air consumption

120 L/min

Hopper capacity

45 L

weight

650 kg

Outline dim.(mm)

1200×1550×1750 mm
*** Configuration List
No.

Item

Specification

Qty.

Manufacturer

1

Count Photoelectric Sensor (Receive)

N24.5R

16

Lattine

2

Count Photoelectric Sensor (Emit)

N24.5E

16

Lattine

3

Valve Group

M4SB10-M5-6

2

Japan CKD

4

Filtrate Regulator

FR500

1

Taiwan SHAKO

5

PLC Group

FP∑-C32TH

FPO-E16YT

1

Japan Panasonic

6

Touch Screen

GE4408W

1

Japan Pro-face

7

Cable Diffuse Sensor

QS18VN6DB

3

USA.BANNER

8

AC Contactor

GMC-9

1

Korea LG

9

DC Contactor

GMD-9

3

Korea LG

10

Thermal Overlood Relay

GTH-22/3

1

Korea LG

11

Count Cylinder

SCPS2-1030

16

Japan CKD

12

Position Cylinder

SDA20-10

4

AIRTAC

13

Control Box

131200000

1

Germany MECANO

14

Directive Signal Light

AL6M-P

3

Japan IDEC

15

Button Switch

ABW310EG

1

Japan IDEC