Auto Capsule Blister Pack Machine
DPP-160R high speed blister packer machine is a novel product, and the whole working process is automatic type and very intelligent, from the forming, feeding, the sealing, punching, the counting to batch number coding. 160R blister packer machinery is a model which combines aluminum-plastic and aluminum-aluminum double functions together, it is useful in blistering production. This 160R machine is very low in operating costs, high in cost performance. The traction precision of 160R is excellently high, zero error, and fast speed, no retreat will occur in the packing materials progress when it stops, dramatically improves the blistering production efficiency.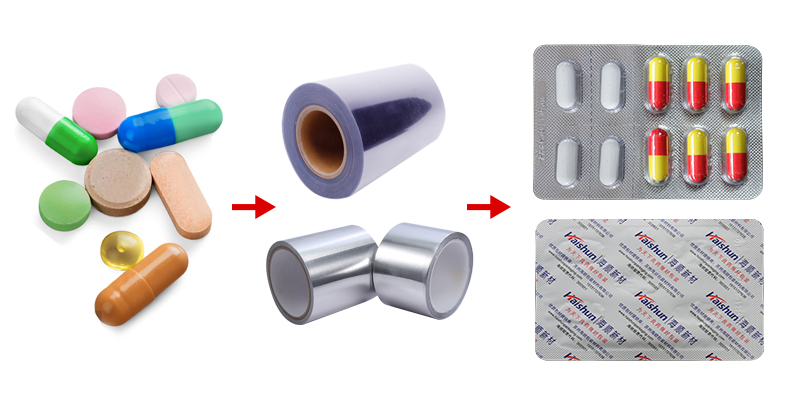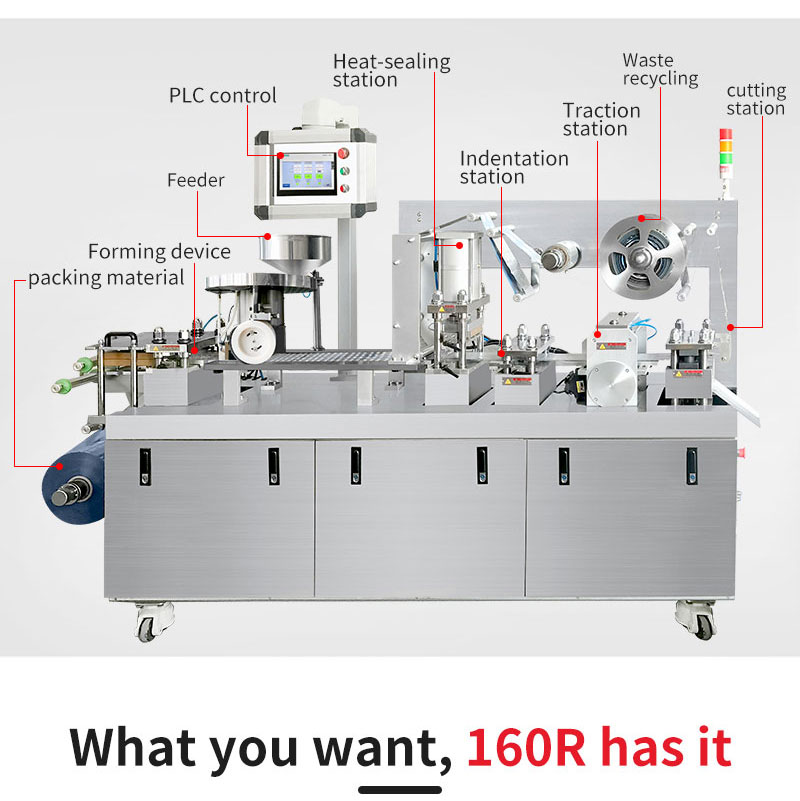 *** Technical parameter
| | |
| --- | --- |
| Model | DPP-160 |
| Blanking | 20~50 times/min |
| Production Capacity | 1200-4200 plates/h |
| Max. Shaping Dia. And Depth | |
| Standard Travel Range | 40~110mm |
| Standard Plate | 80*57mm |
| Power of Main Motor | 1.5kW |
| Total Power | 3.78kW |
| Power | 380V/220V/50Hz |
| Vacuum | 0.4MPa-0.6MPa |
| Noise | <75dBA |
| Thickness and Width of PVC | |
| Thickness and Width of PTP | |
| DialyzingPaper | 50~100g*150mm |
| Mold Cooling | Runing water or circulating water |
| Weight | |
| Overall Size of Machine | |
***Configuration List
item

specification

manufacturer

Servo motor

ECMA-C20807RS

Taiwan

server Driver

ASD-B2-0721-B

Taiwan

CP1L-M30DR-A

Omron

PLC temperature module

CP1W-TSOO2

Omron

PLC touch screen

6AV6/648-0BC11-3AX0

Siemens

Encoder

ZSP3806-003G-1500BZ3-5-24F

United States

Rip Ann Waco

Main motor

RC series helical gear motor

Geer

frequency

VFD015M21A

Taiwan

Stainless steel plate

304 316

Korea,japan

Switching power supply

NES-100-24

Taiwan mingwei

emergency button

XB2-BS542

Schneider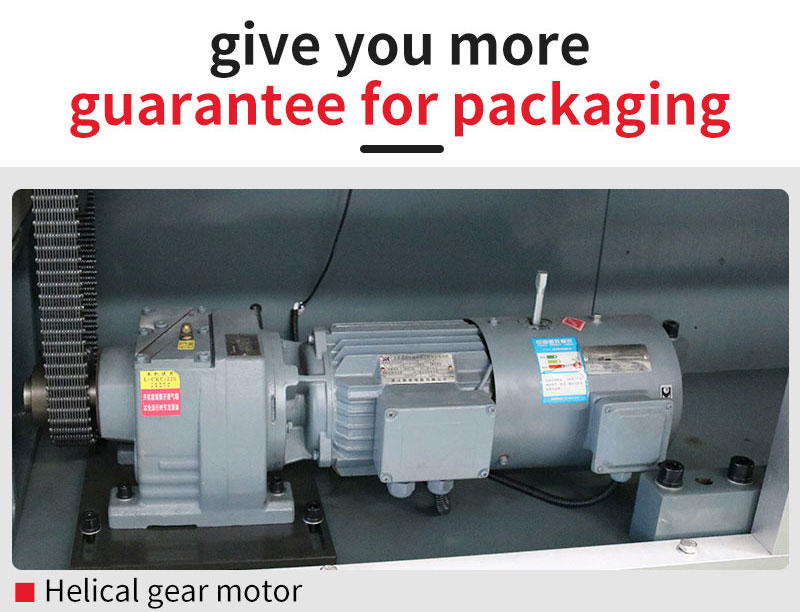 DPP-160R blister packer machine totally in accord with the standards of the GMP production, the center of gravity 160R is highly stable in operation, and the adjustment of 160R in each station is very light and very precise.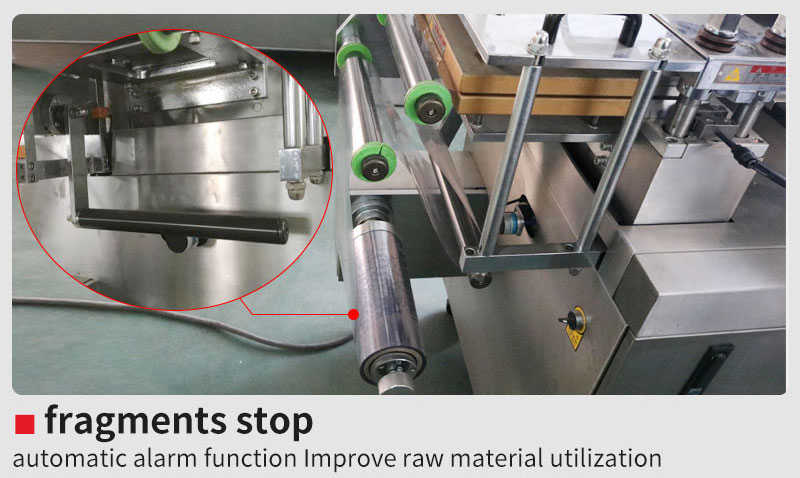 This kind of blister pack machine can be cleaned and maintained conveniently when you finish using.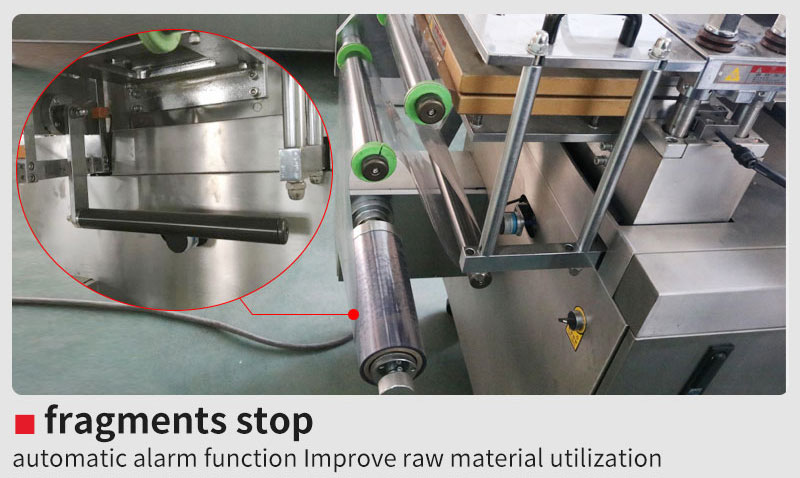 This machine has the functions of PVC and PTP fragments stop and the automatic alarm, it is very quick for users to use, so efficiently reducing the waste and dramatically improving the efficiency of the raw material usage.
*** Certification: SGS, CE, ISO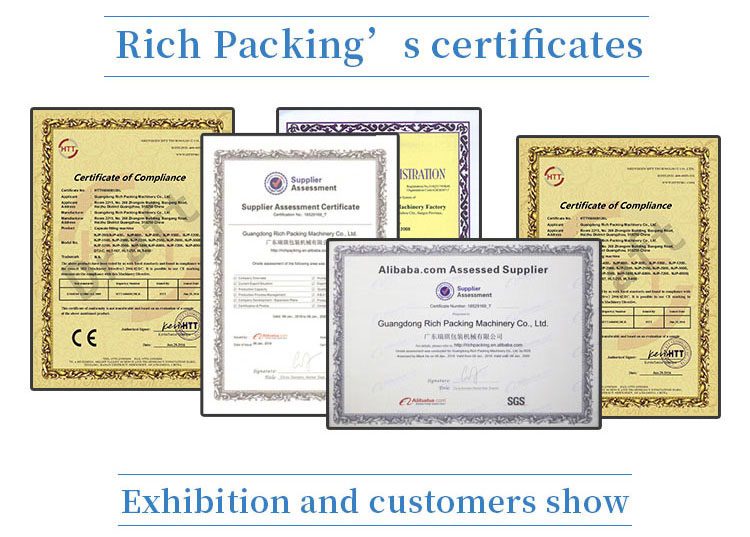 ***
DPP-160R blister pack machine is worthy of your trust, 160R has been sold to more than 75 countries and regions all over the world, and Rich Packing company has passed all kinds of certifications, such as CE, SGS, ISO and etc.
And we have our own professional factory, the professional team, our products have get the respects and trust from numerous customers like UCB, Guangzhou Pharmaceutical Group,GSK and so on.