Mini Automatic Capsule Filler Machine
---
This mini capsule filler machine NJPs-200C is the mini machine suitable to mini scales laboratories that fills granules powder into capsules. The capacity efficiency of NJPS 200C is 12100 capsules filling in the one hour. NJPS200C is good for capsules size 000,00,0,1,2,3,4,5#. Our rich packing model NJPS200C is mostly used in university school laboratories and small mini pharmacies.
*** Applications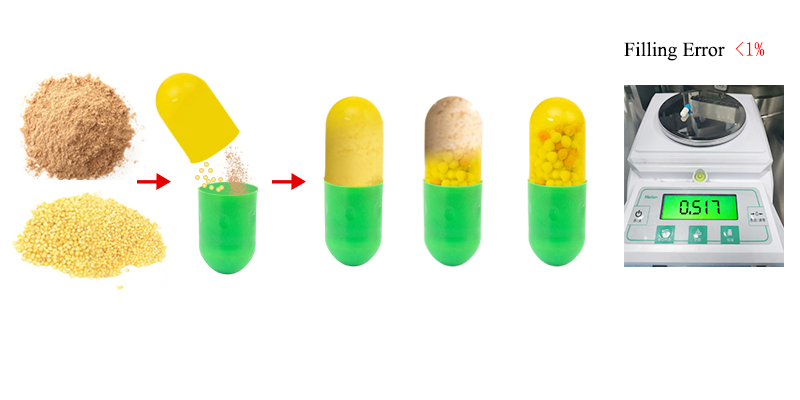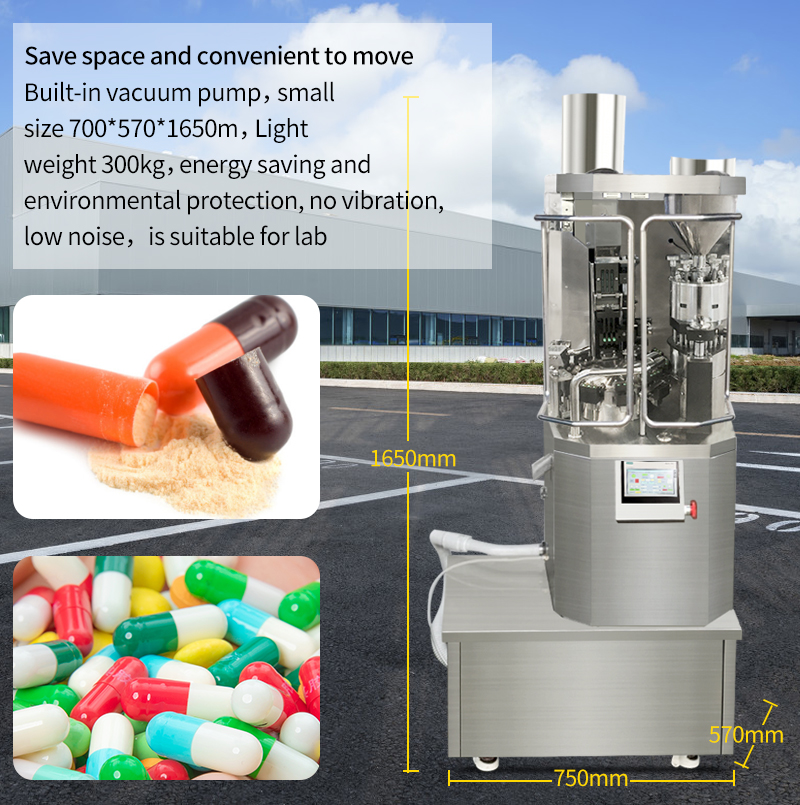 *** Technical parameter
| | |
| --- | --- |
| Name | mini NJPS 200C capsule filling machine |
| Production capacity | 20,100 pcs /h |
| Net weight of machine | 300 Kg |
| Overall size of machine | 700×580×1650(mm) |
| Power | 380/220 V 50 Hz |
| Total power | 3.0 KW |
*** NJPS200C is small in size and fully functional
NJPS200C has a small footprint but has all the functions of large capsule filling.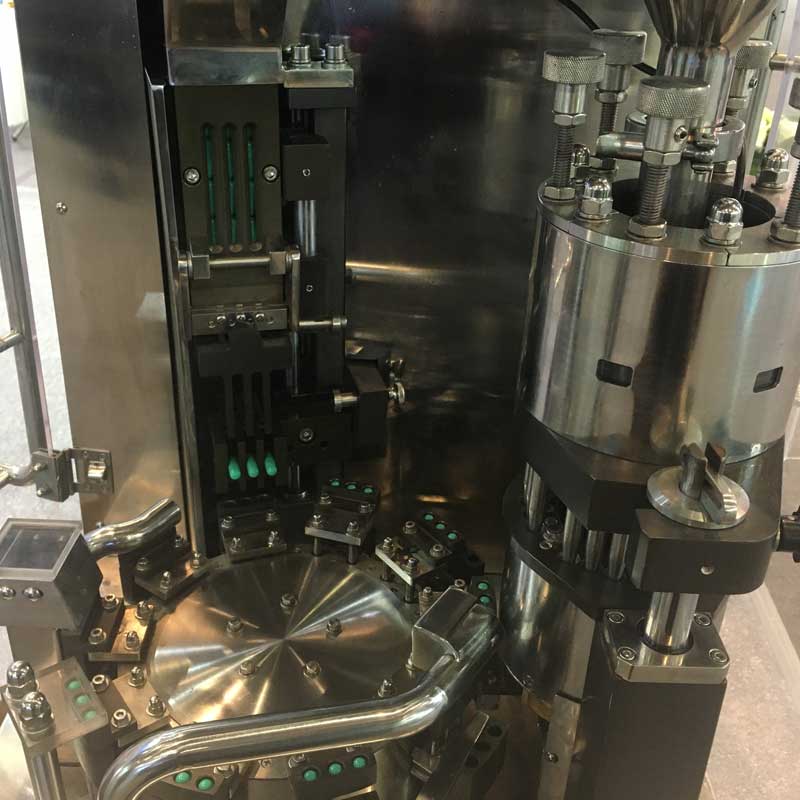 *** NJPS200C complete turntable sealing grade
NJPS200C uses high-grade seal ring settings where the turntable is linked to the rotating shaft.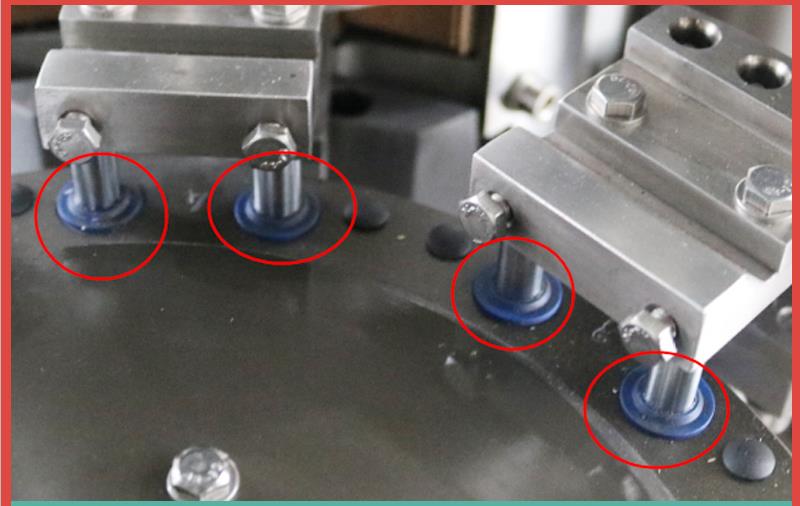 *** NJPS200C strong rejection function
NJPS200C automatically rejects unqualified finished capsules during operation.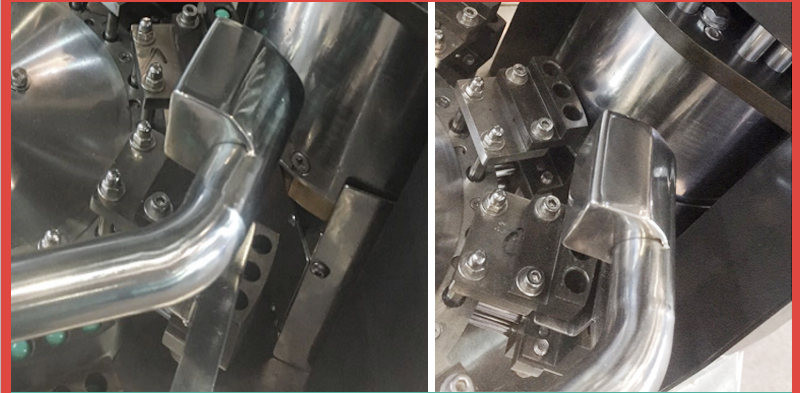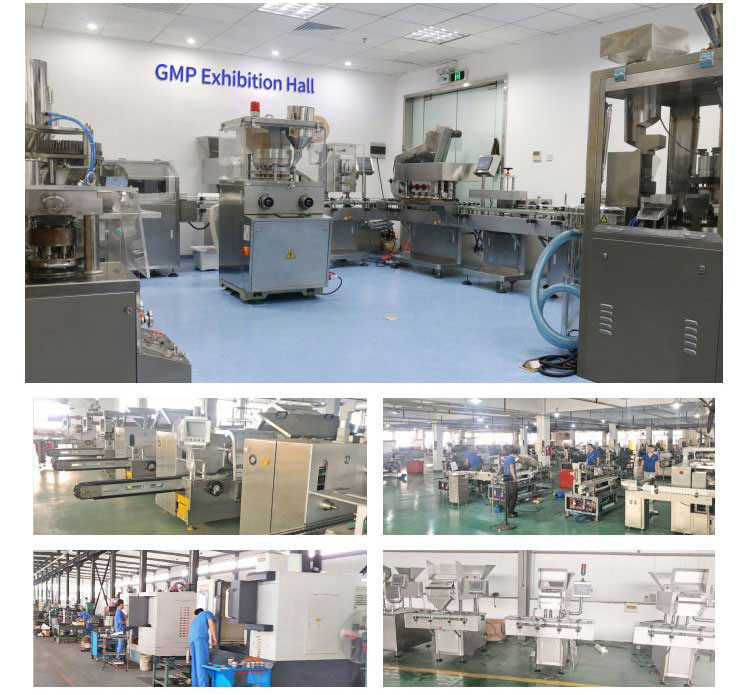 *** Why choose ours NJPs-200 C model?
This mini capsule filling machine NJPS200, designed and manufactured by our RQ company, is a C-type that has been improved many times. The volume of NJPS200C is smaller than other similar products, and the production efficiency of NJPS200C is very high. It should be pointed out that NJPS200C is completely different from the old A and B type. We have upgraded the 200C processing turntable and capsule filling and rejecting defective products.
What our Rich Packing contributes to our customers is to bring the value of low-cost and high-yield to customers through the NJPS200C capsule filling machine. The turntable in NJPS 200C adopts the coordination of uniform force on each contact point when designing, so NJPS200C runs very stable.
The closed door of NJPS200Ccapsule filleradopts a side-by-side door design. Making full use of the smaller space to achieve greater convenience and labor-saving is the purpose of our NJPS200C.