Size 3 Automatic Capsule Filler Machine
---
This type capsule filler machine of NJP-1200C is to made to fill into the pellets and powder into capsules of hard hollow shell. NJP 1200C can done the finished 36100 in one hour, good fit to the size of capsules 000,00,0,1,2,3,4,5 in number. 1200C used For the mid size factory of pharmaceutical industries and the mid-size pharmacy sub-package and also the schools of personnel pharmacy to making capsules by 1200C.
*** Applications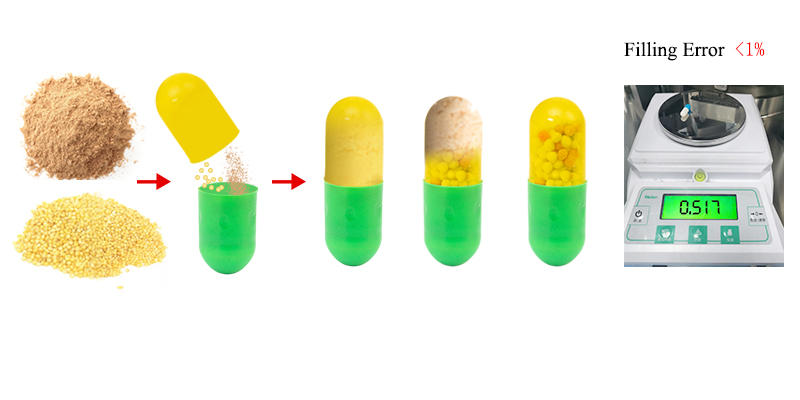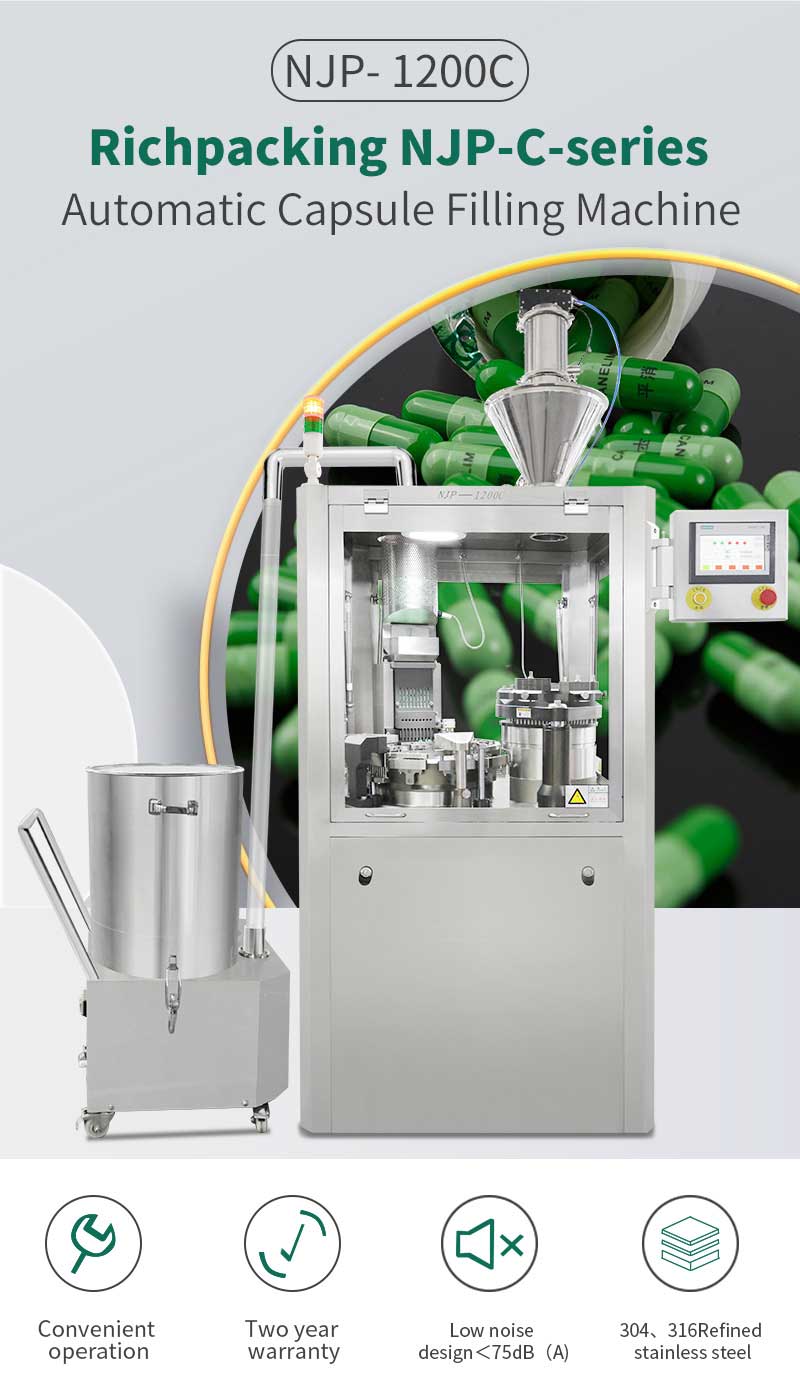 *** Technical parameter
| | |
| --- | --- |
| Name | Fully automatic 1200C capsule filling machine |
| Production capacity | 72,000 pcs/h |
| Net weight of machine | 1100 Kg |
| Overall size of machine | 1100×910×2110(mm) |
| Power | 380/220 V 50 Hz |
| Total power | 5.5 KW |
*** 1200 C's Rejection Function System.
The capsule (unopened/damaged/defective) made by 1200 C will be rejected correctly.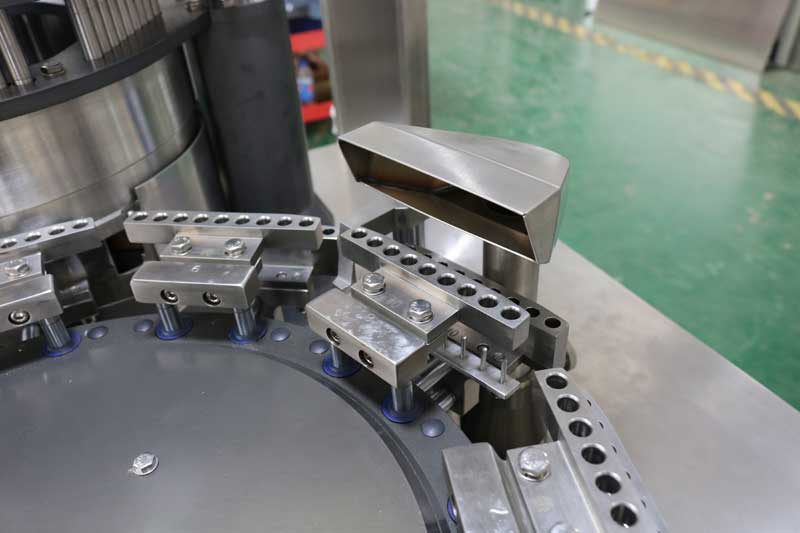 *** 1200 C's Fully Enclosed System.
The Double sealing protective apron in 1200 C capsule filler improve the product life.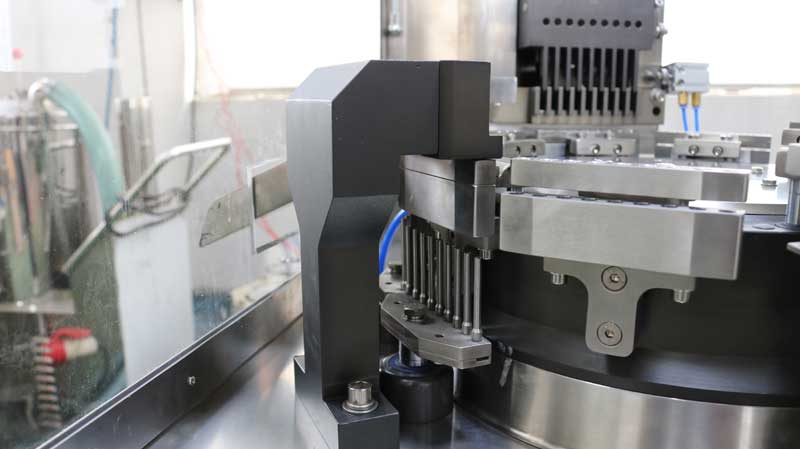 *** 1200 C's Useful Design of Rotary Table.
The patent design rotary of 1200 C with double-sealing, no dust overflow and no need refueling in 1200C.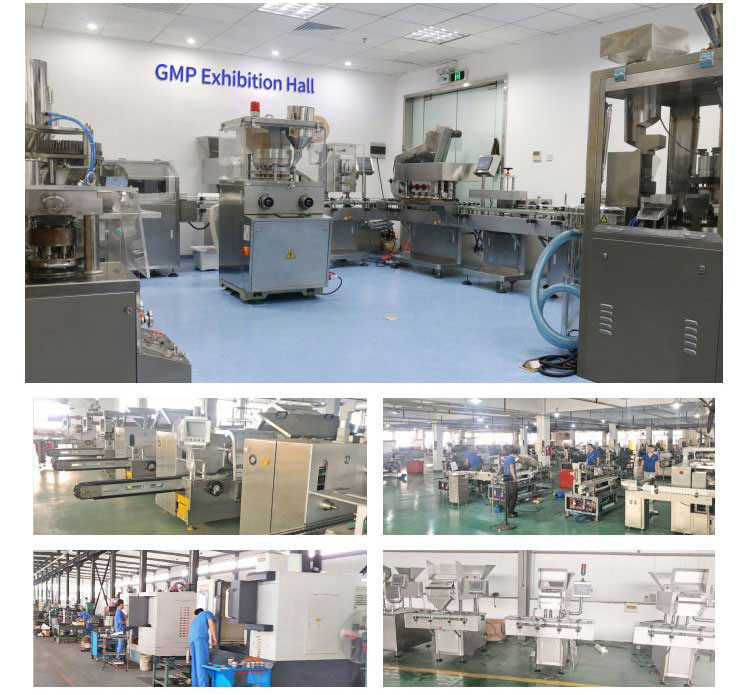 *** Why choose ours NJP-1200C model?
We RQ company found a major problem in the market survey of the use of capsule filling machines, that is, the accuracy of capsule filling machines sold in the market is relatively low, and the accuracy of some manufacturers' machines is only 90%.

Such a low accuracy makes raw materials very wasteful, which seriously affects the user's feeling and high cost. So we RQ company monitored the whole capsule filling process, we first strengthened on the first station, and the accuracy rate of seeding capsule reached more than 98%. After that, we add a weeding system behind the capsule filling powder working position, in order to make the working accuracy of the whole capsule filling machine infinitely close to 100%.