Size 1 Automatic Capsule Filler Machine
---
This type capsule filler machine of NJP-400 C is to made to fill into the pellets and powder into capsules of hard hollow shell. NJP 400 C can done the finished 24100 in one hour, good fit to the size of capsules 000,00,0,1,2,3,4,5 in number. 400 C used For the small size factory of pharmaceutical industries and the small pharmacy sub-package and also the schools of personnel pharmacy to making capsules.
*** Applications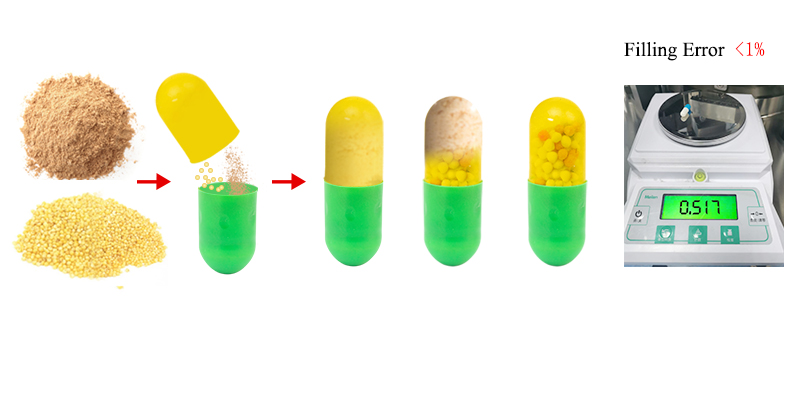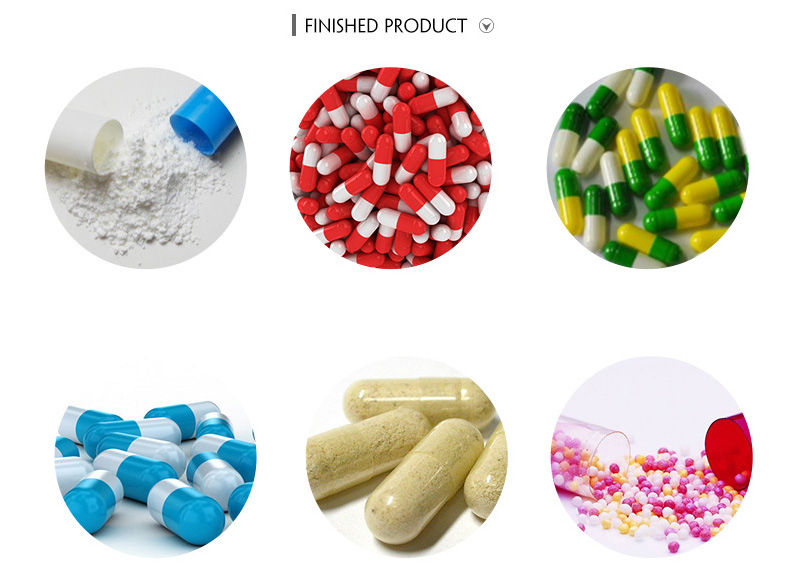 *** Technical parameter
| | |
| --- | --- |
| Name | Fully automatic 400 C capsule filling machine |
| Production capacity | 24,000 pcs /h |
| Net weight of machine | 600 Kg |
| Overall size of machine | 1000×710×1900(mm) |
| Power | 380/220 V 50 Hz |
| Total power | 3.5 KW |
*** Metering Device of 400 C
The nut-type model in 400 C adjusting metering the device for convenient fast and high rate accuracy.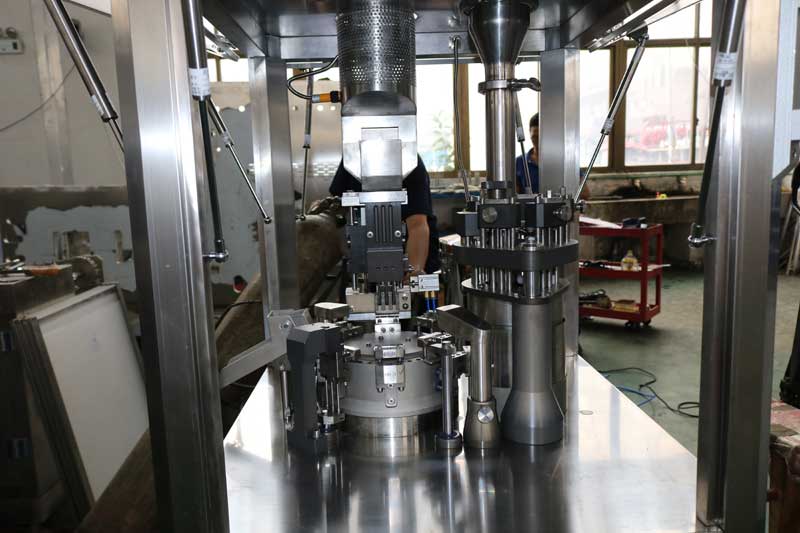 *** Sowing Automatic Control Unit of 400 C.
The 400 C capsule filling machinery running the personnels are isolated.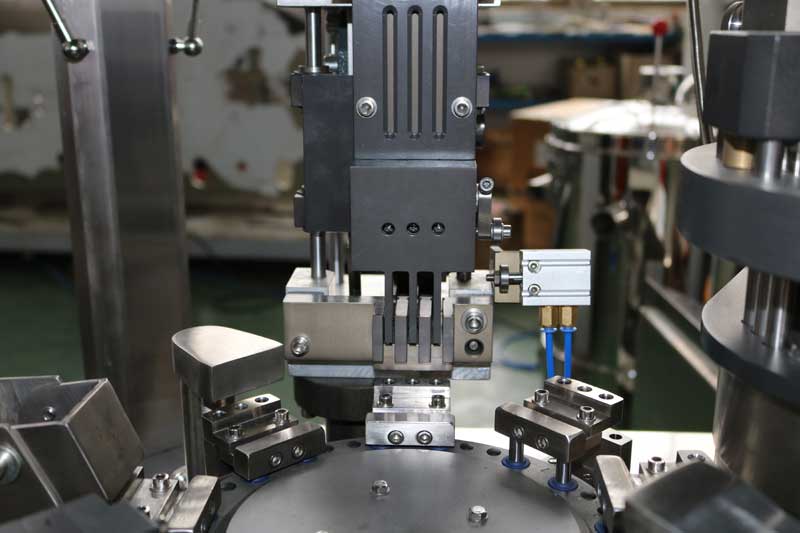 *** Siemens PLC used in 400 C
This Intelligence unit system of 400 C for easy to handle.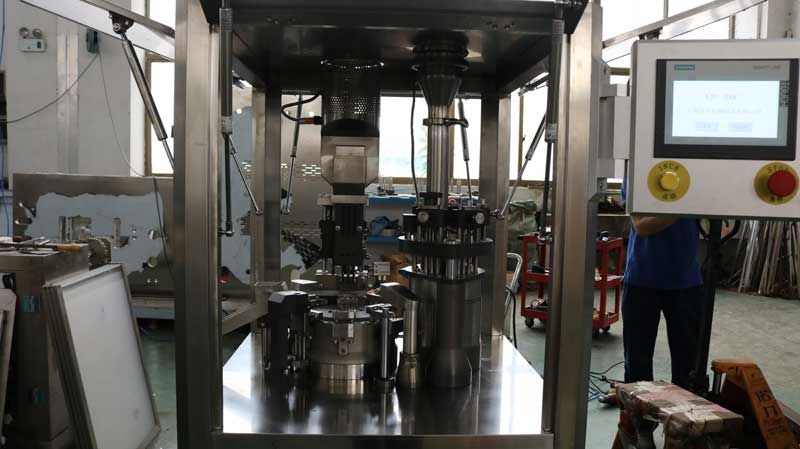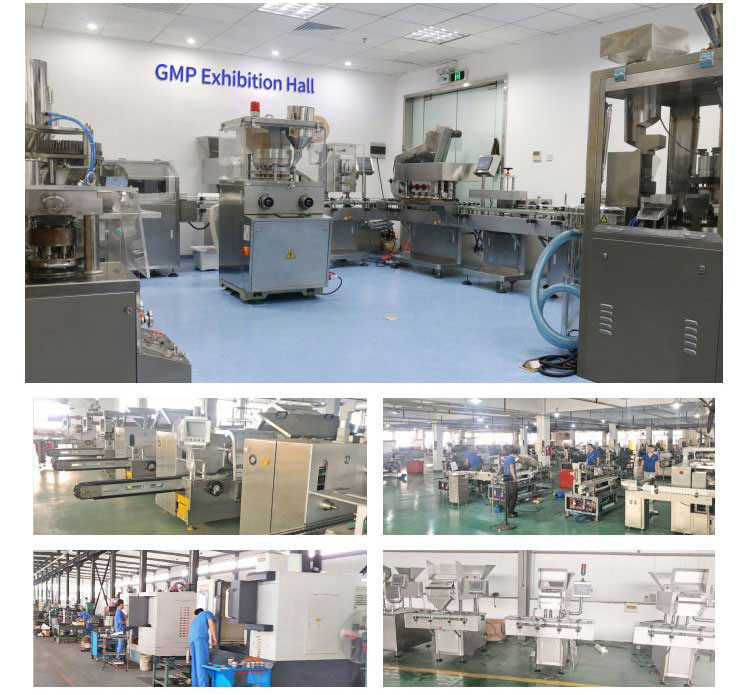 *** Why choose ours NJP-400 C model?
Why do we recommend our njp400c automatic capsule filling machine? Because njp400c model has the advantages of small power but complete functions, and small machine space but fast production speed.

We have set up a more scientific filling station on this automatic capsule filling machine. The scientific design enables the user to complete the mold changing process in 15 minutes by using our randomly configured tools when changing and producing capsules of different specifications.

The first step is to loosen the nut of the filling rod and directly pull up the filling rod. The second step is to remove the screw filling the cover, the third step is to remove the fixed device fixing the metering plate, and finally replace the mold filling rod meeting the replacement specifications, and then return the above parts to the original position to complete the whole operation.