NJP Capsule Encapsulation Filling Machine
This automatic powder particle granule capsule filling machine 3800 D has numerous strengths. And like it is precise in loading materials degree as well as steady in running and it has no dirt. This machine 3800 D is playing a significant role in all types of capsule filling, and it is a good assistant in Chinese tradition medicine making industries as well as western industries. This capsuling machine 3800 is in accord with the stringent medicine regulation, and the success degree of capsule handling of near 100% is truly highly to prove its precision and profession.
*** Applications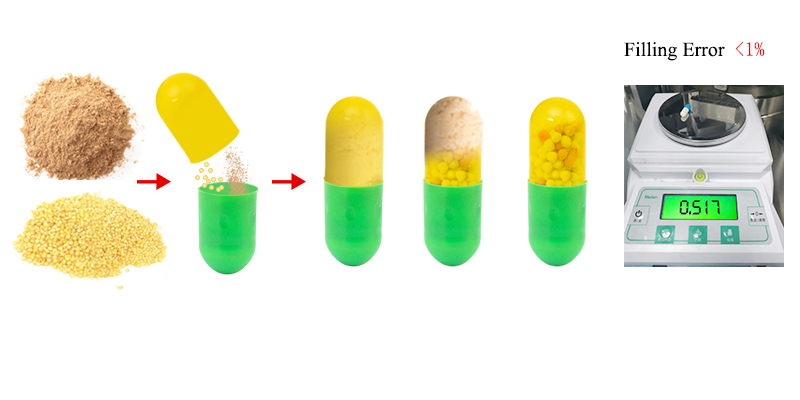 *** Technical parameter
| | |
| --- | --- |
| Production capacity | 228000 pcs/h |
| Net weight of machine | 2200Kg |
| Overall size of machine | 1395×1180×2200 |
| Power | 380/220V 50Hz |
| Total power | 10.5KW |
| No.of segment bores | 27 |
| Vacuum | 120m3/h-0.04-0.08Mpa |
| Dust collector | 24.5Kpa 210m3/h |
| Noise | <75DB(A) |
| Making rate | Empty capsule99.9% Full capsule99.8% |
| Applicable capsule | 00,0,1,2,3,4,5# |
| Filling error | Western medicine:±3% Chinese medicine:±4% |
| Applicable product | Power、granule、pellet、tablet |
*** Configuration List
Item

Specification

Qty.

Manufacturer

Touch screen

6AV6/648-0BE11-3A0

1

Germany Siemens

PLC

6ES7/288-1ST20-0AA0

1

Germany Siemens

AC Contactor

3T42(3pcs)3T43(2pcs)

5

Germany Siemens

Frequency converter

ATV320U40N4C

1

Schneider

Thermal relay

3UA59

4

Germany Siemens

Button

ZB2-BA3C

3

Schneider

Main Motor

R57DRS100M4BES

1

GermanySEW

Cam

RU-125DS-10

RU-100DS-6

2

Taiwan daojin

Vacuum pump(wet)

SK-2A

1

Shanghai

Dust collector

XLJ Series

1

Self-made

Linear bearing

LM12UU

56

Korea SAMICK

Linear bearing

LM20UU

40

Korea SAMICK

Linear bearing

LM25UU

16

Korea SAMICK

Linear bearing

LM50UU

4

Korea SAMICK

Plastic engineering bearings

LIN-01-16

20

Germany Igus

Roller bearing

CF6B

10

Japan IKO

Roller bearing

CF12B

2

Japan IKO

Roller bearing

CF16B

3

Japan IKO

Deep groove ball bearing

CF20B

2

JapanNSK
***
The qualified rate of final capsules product of high degree is truly high to prove its excellent performance and strength to prove it, 3800 D is extremely ideal for any corporation which needs capsule filling.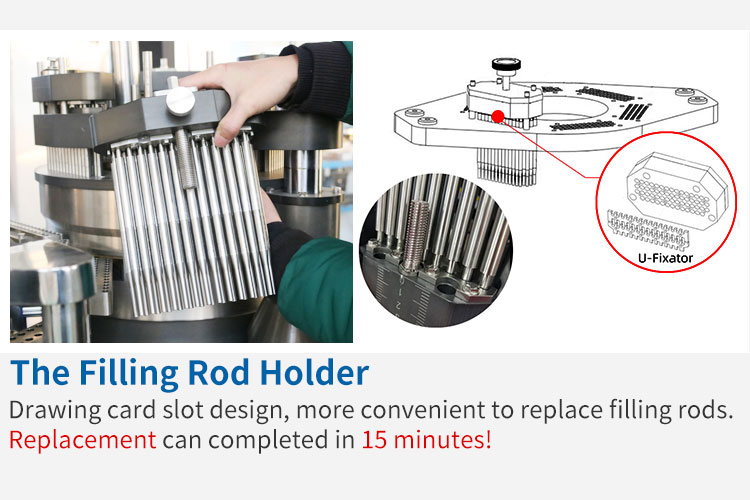 ***
This type of capsuling machine is good at dealing with all kinds of powder and pellets, even the items which are not so straightforward to be deal can be handled successfully by it.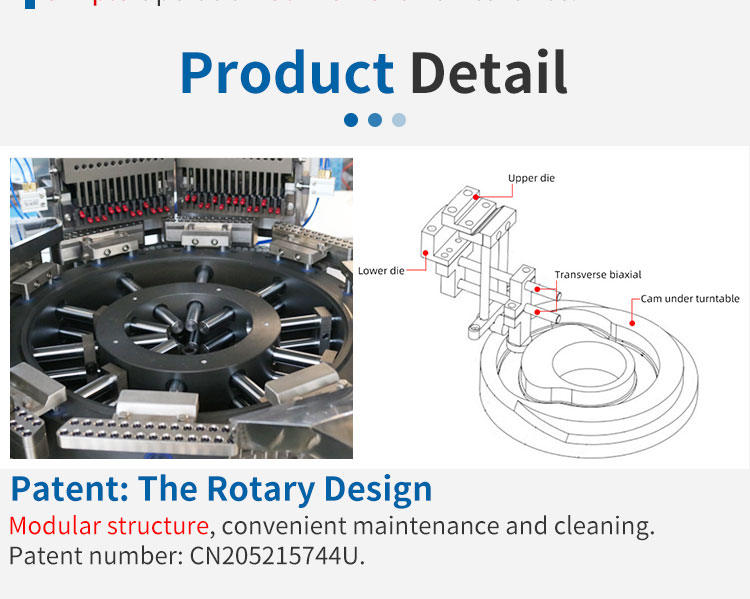 ***
This machine gelatin capsule filling machine 3800 can be used easily, and it has very good wonderful design in machine and the mistakes' degree of it is almost no mistake.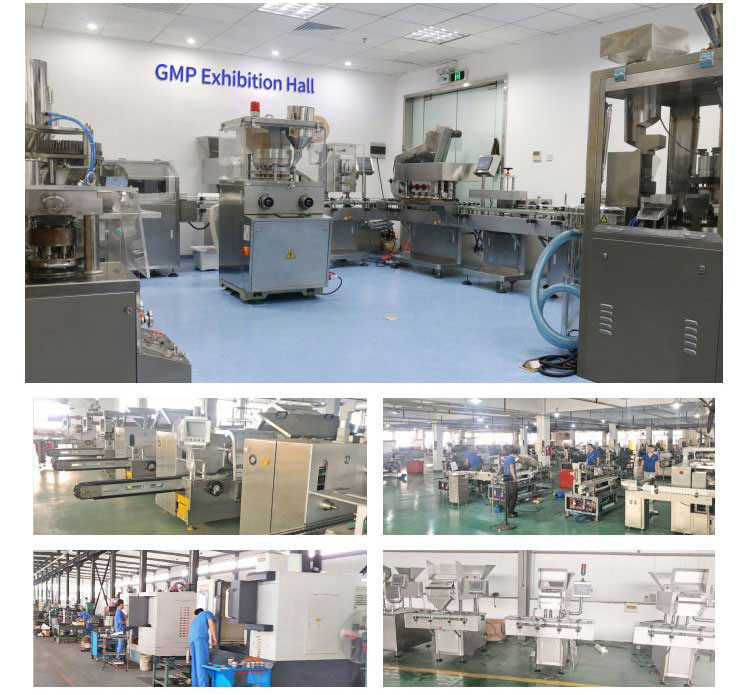 *** Why choose ours NJP-3800C model?
It is straightforward for any operator to maintain this capsule making machine.
By adding lubricant oil once 3800 D can assure the constant smoothly to assure the smooth capsule making running and there are no lubricant will leak.
This machine 3800 is low rate in noise when it is running at high capacity speed so this machine is very nice to the environment.
The capsule loading precision of this equipment is very high and the mistake is quite low. And this capsule filling machine will never hurt anyone for its protection device.