Pill Tablet Capsule Blister Packing Machine RQ-DPP-260R
The body size of the 260R high-speed aluminum-plastic blister packaging machine is 3.5 meters in length, the width of the whole machine is approximately 75 centimeters, and the height measurement is 1.7 meters. In view of the fact that the production workshops and workshops of many customers are not on the first floor, we specially upgraded this 260R aluminum plastic blister packing machine, and carried out a split design in the whole body of the machine.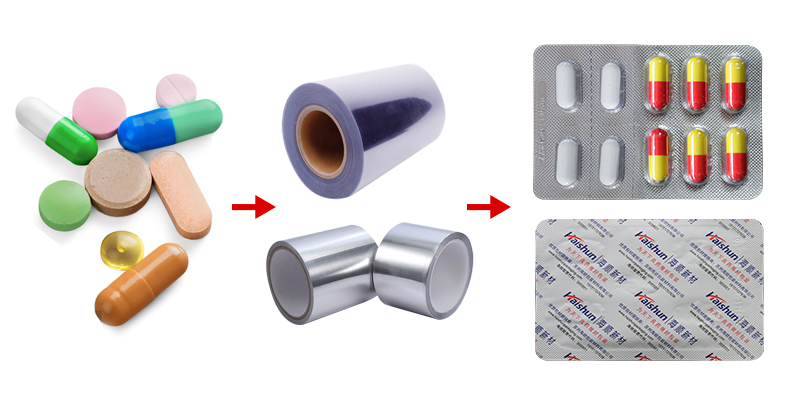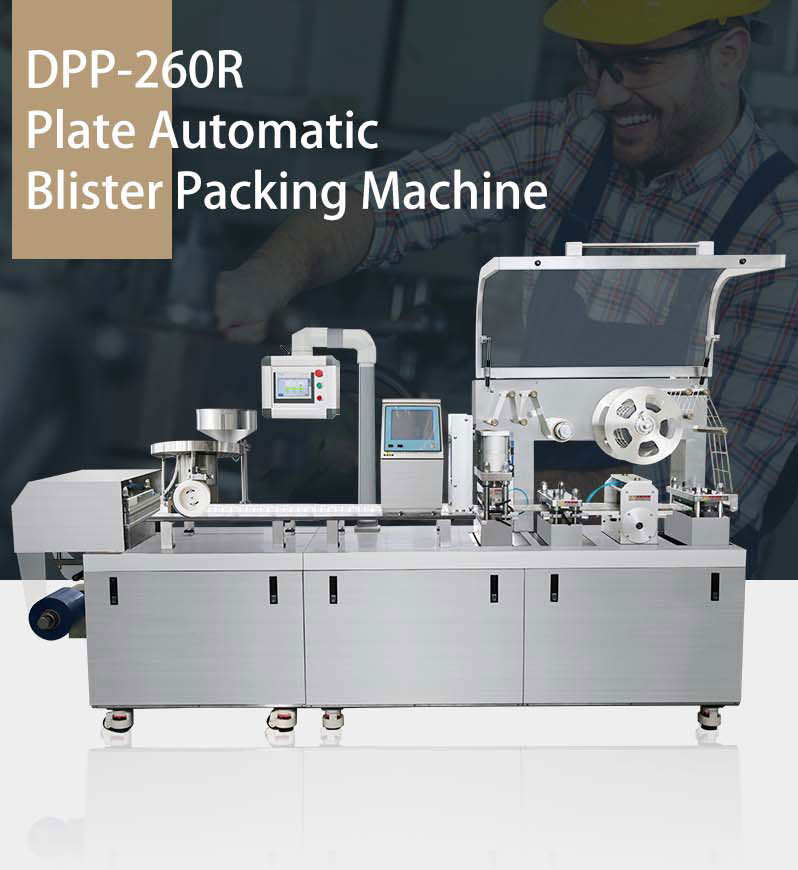 *** Technical parameter
| | |
| --- | --- |
| Name | DPP-260R blister packing machine |
| Production capacity | 236000 max pcs/hour |
| Net weight of machine | 1605Kg |
| After warranty service | video technical support, Online support, Field maintenance and repairing. |
| Power | 380/220V 50Hz |
| Total power | 6.05KW |
*** 260r blister packing machine protection function for the machine itself.
In case of special circumstances, 260R it will stop automatically to protect itself.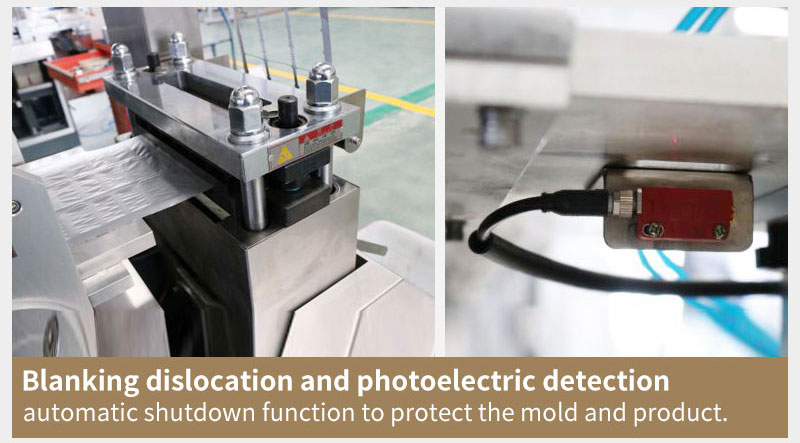 *** Application of double cylinder in heat sealing station in 260R.
In this way, it can ensure a larger area and depth data of aluminum-plastic sheet forming.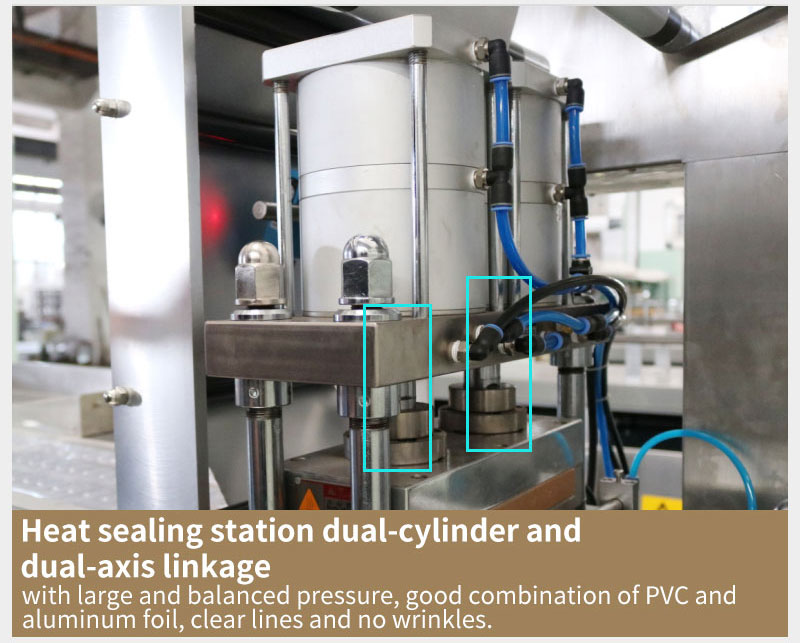 *** the different power plant in 260R.
So 260r operation produces less noise.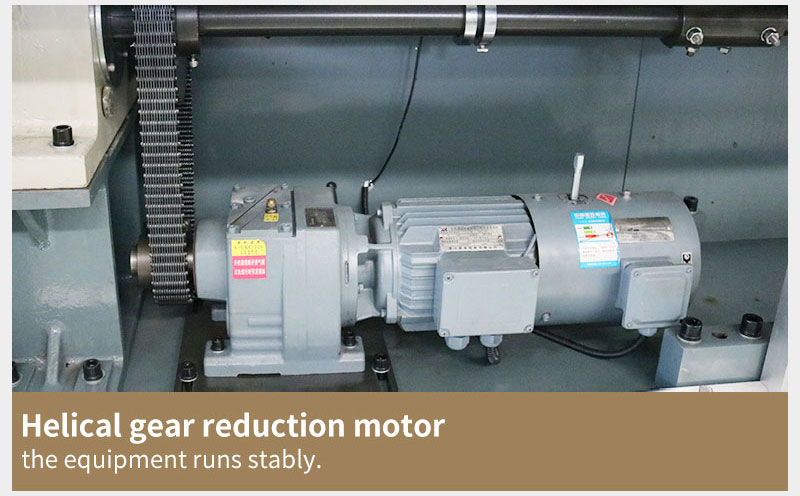 *** Certification: SGS, CE, ISO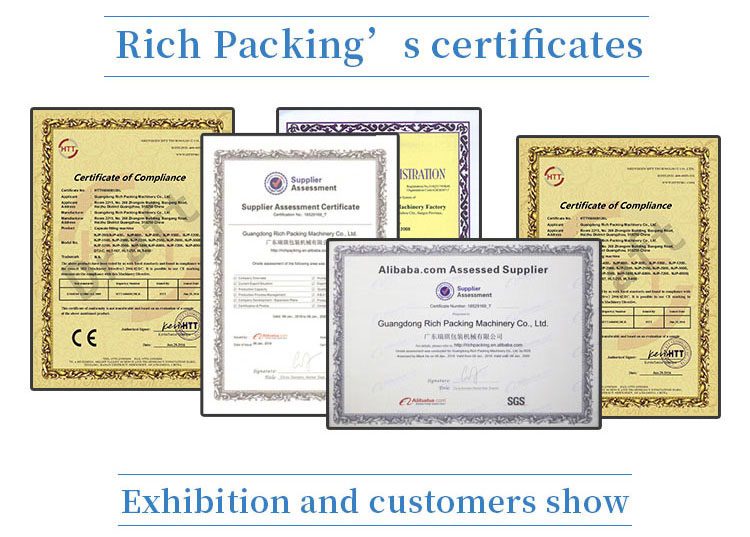 ***
When the customer needs to carry the 260R aluminum plastic machine, he does not need to use the hoisting machine to carry it, but can be directly transported by the elevator, which is very convenient and fast for the customer of the 260R aluminum plastic machine. If you are a customer who has transportation and handling considerations, you can try to contact us to learn more about 260R.
The above is about the convenience of the 260R in transportation procedures, and it is also very convenient in the debugging of the entire machine. We have adopted modular design in the core station of this aluminum plastic Blister Packing machine. When the user needs to change the specifications of the packaged product, the mold change time of the 260R will be very short to less than 15 minutes, and it only needs to be opened. And the way to close the desktop drawer can be done.