DPP 90R Pharmaceutical Blister Packaging Packing Machine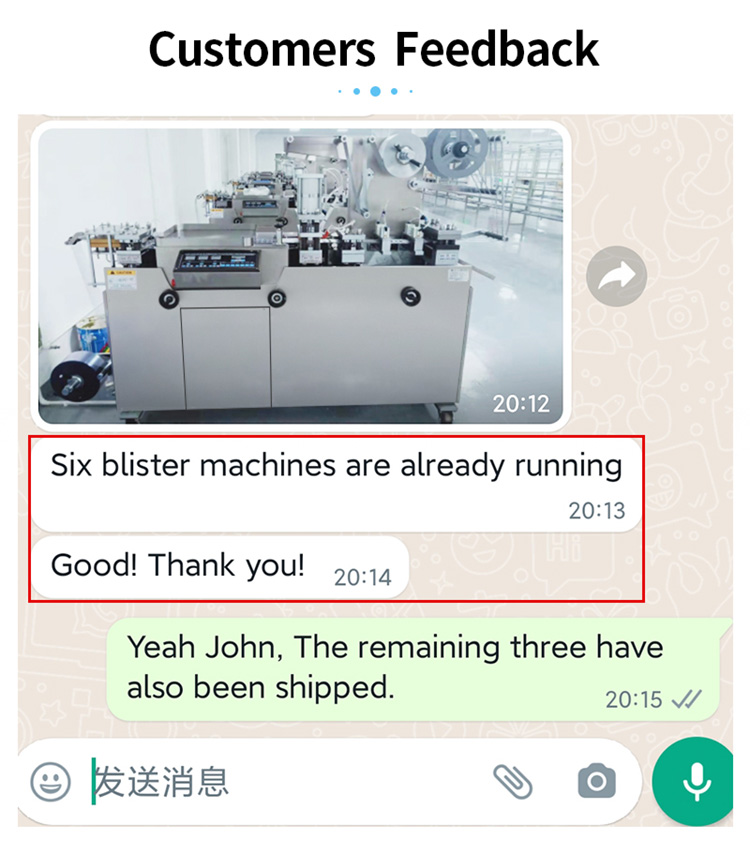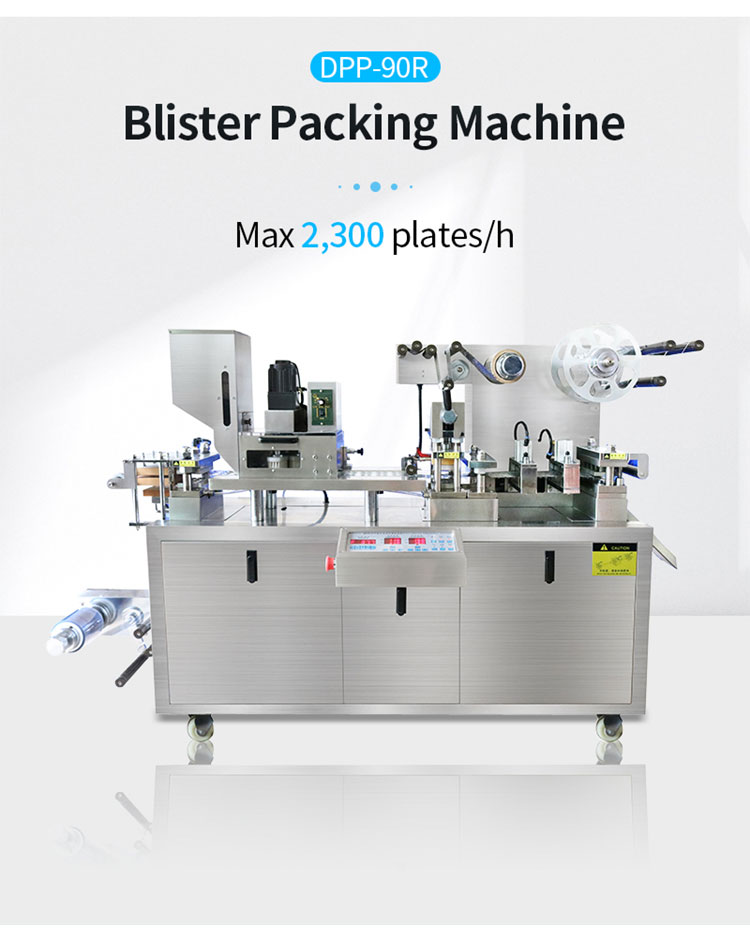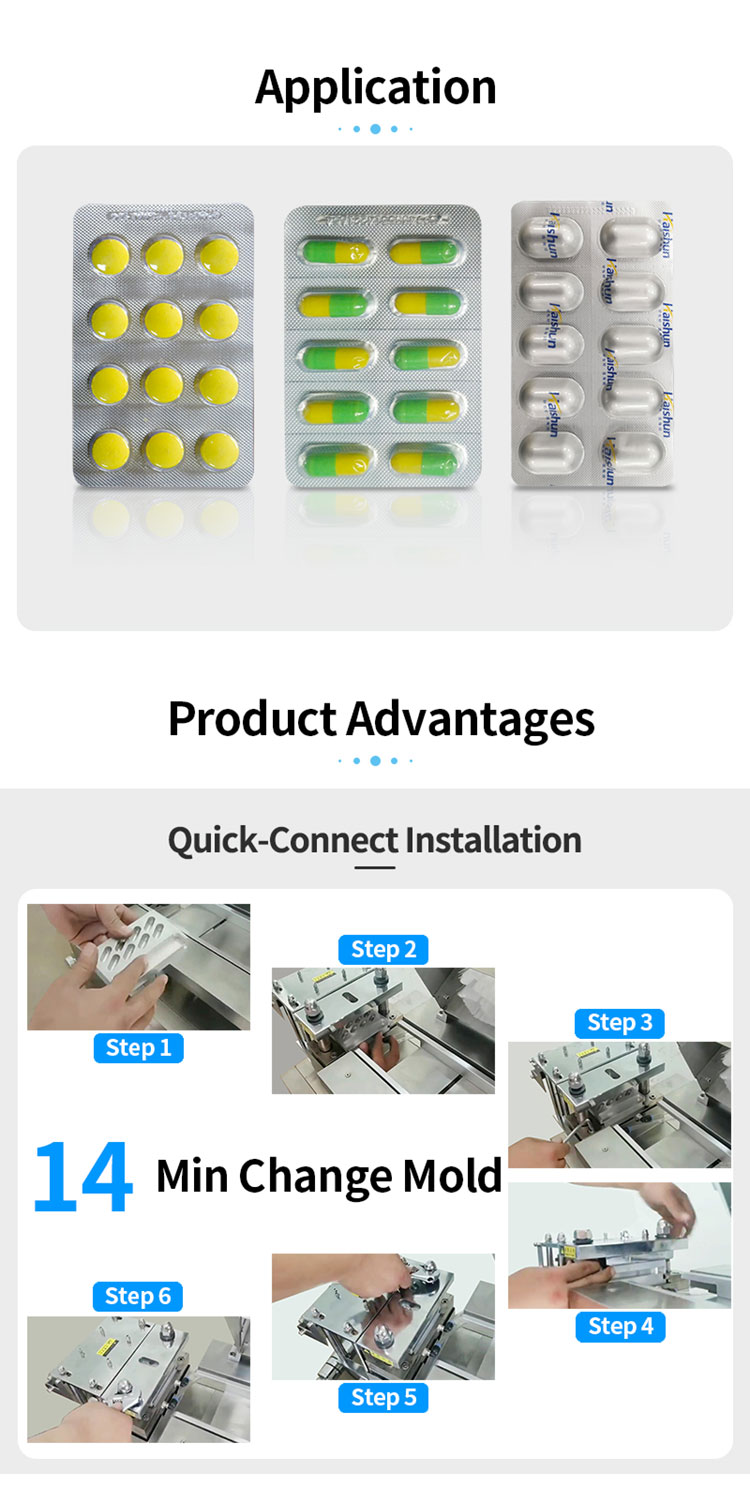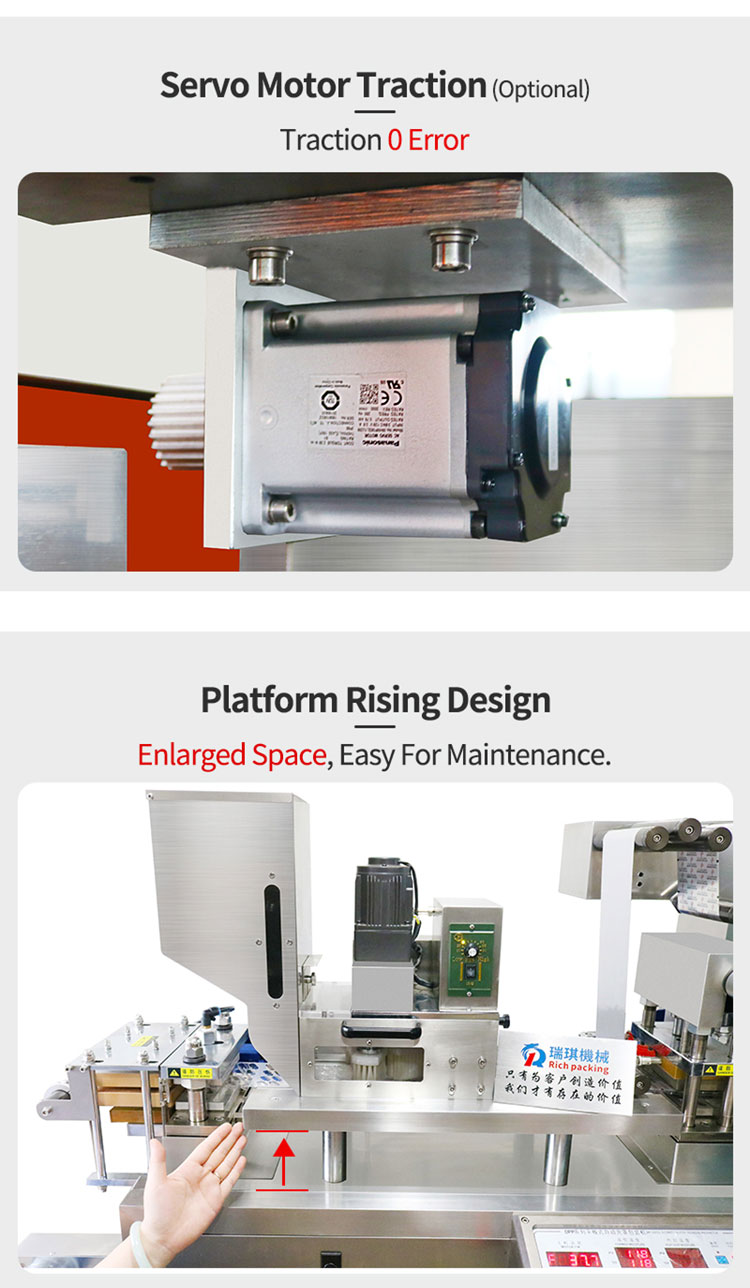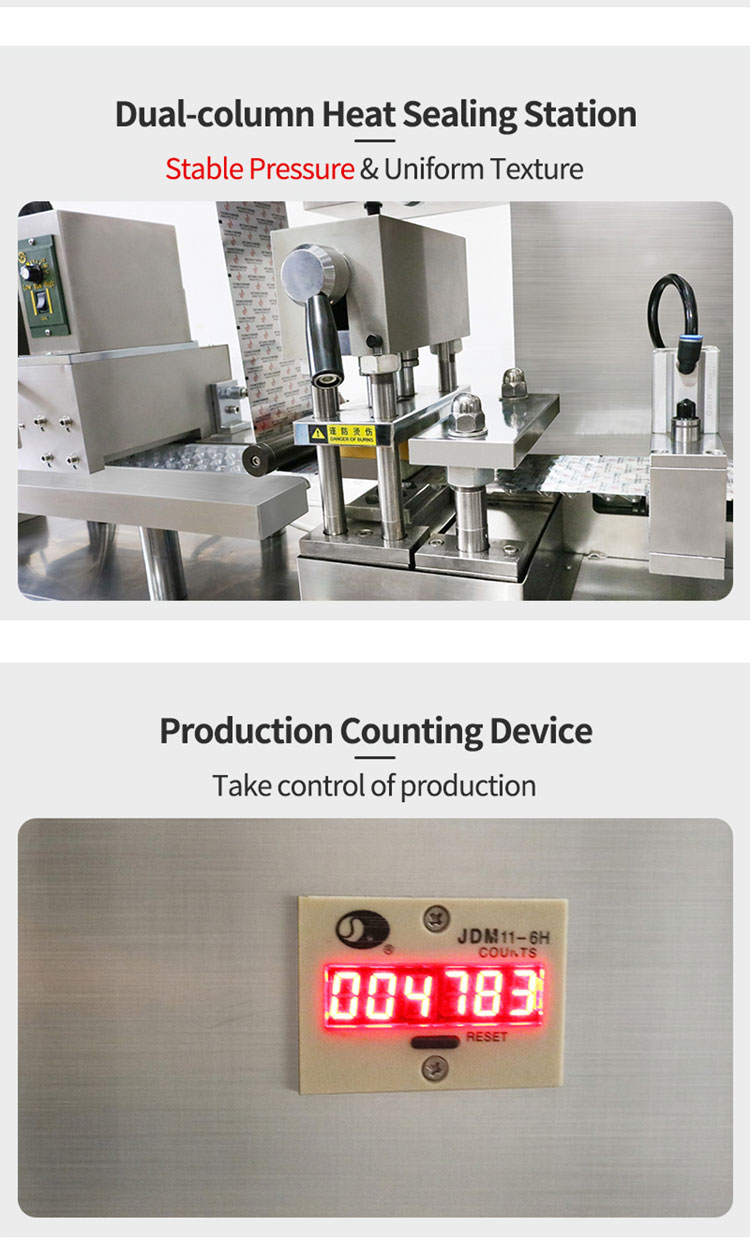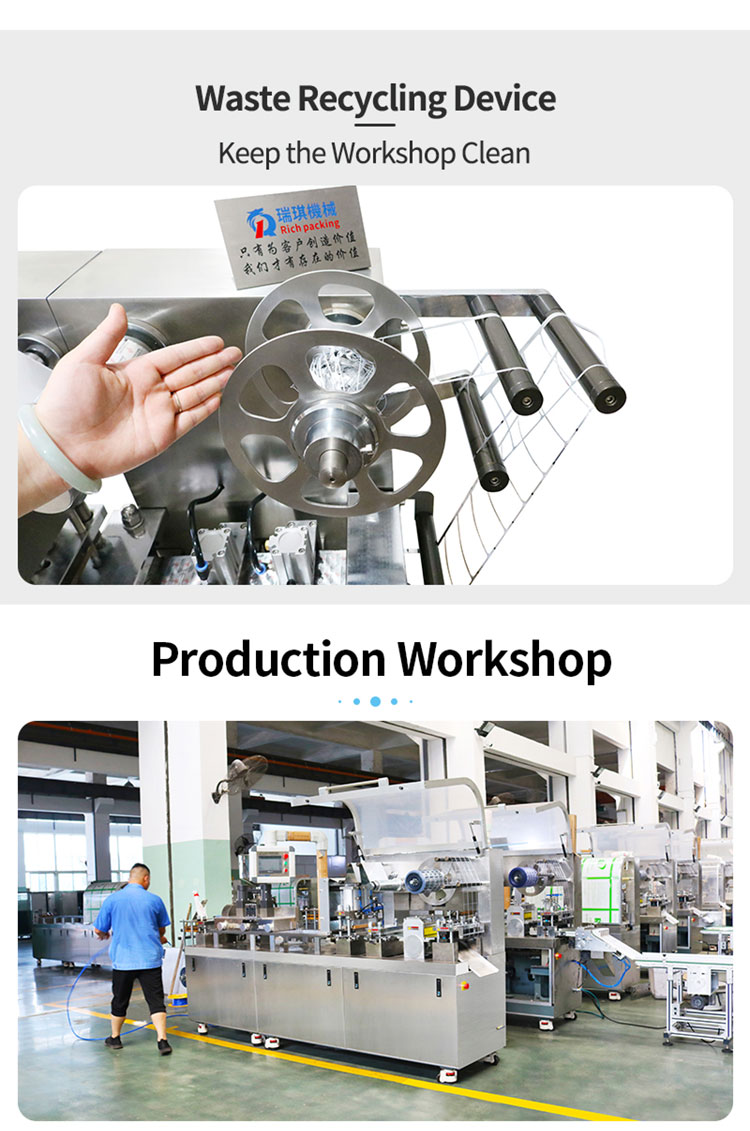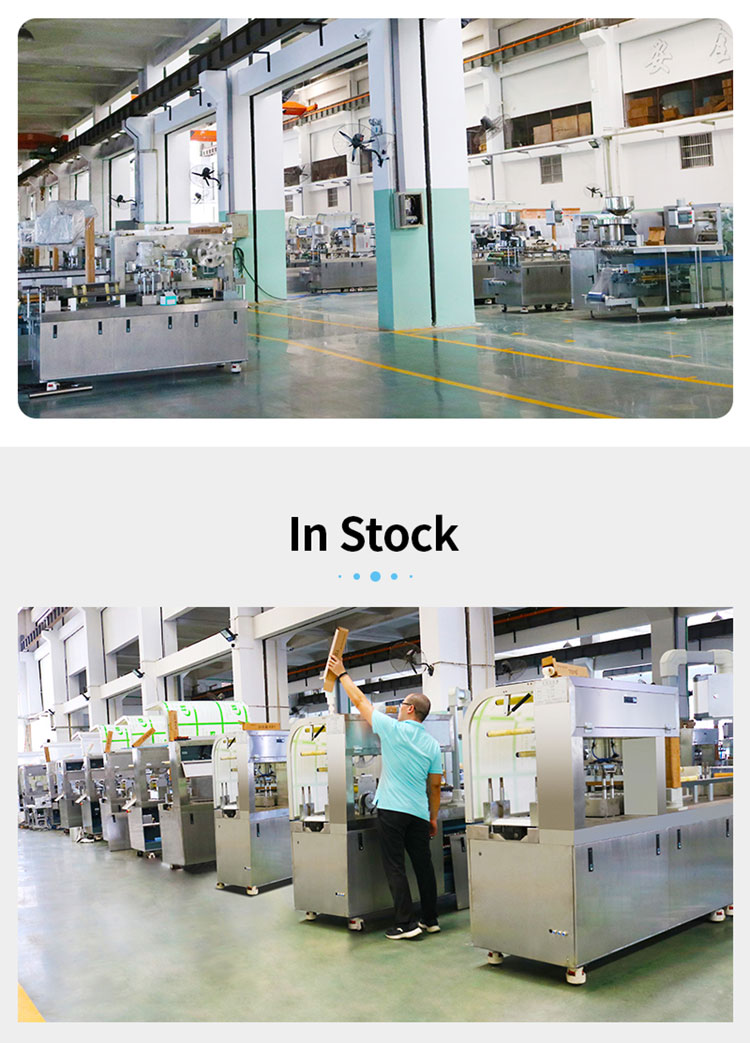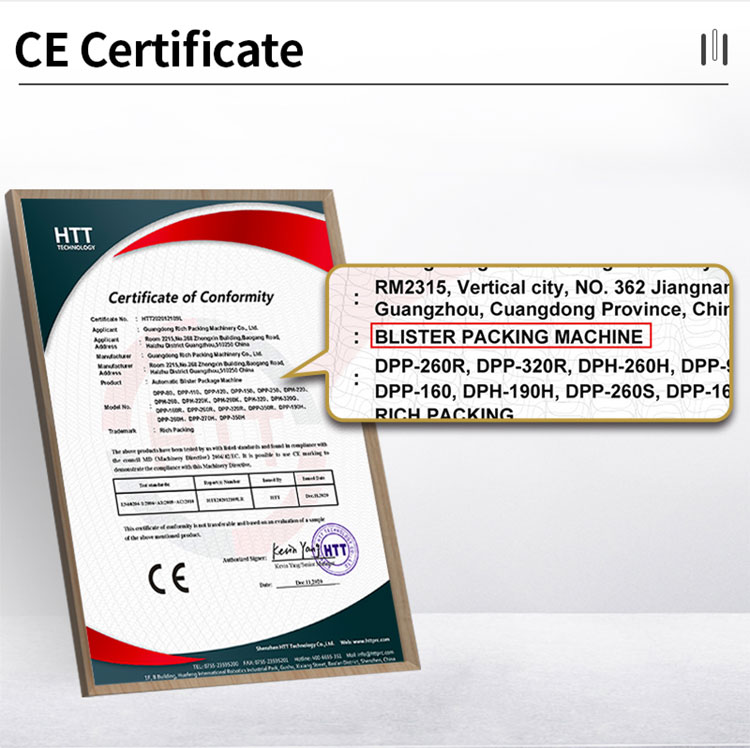 Are you still worried about the subsequent installation, the commissioning and the maintenance after you purchasing a butter oily blister packaging machine? You may be because you are only consider the price factor at the beginning of the purchasing but ignored that you are buying this equipment that will depend on this machine for your profitable production in the future.
So how do you choose a better blister packaging machine that is very convenient for you using, and that you don't need to worry about it at the follow-up maintenance? You need to make this good decision to purchase a good machine from the following multiple factors.
The first one is that the quality of the blistering machine. The excellent material and the reasonable design of the machines are the first factors you must considered. So contacting us before you are purchasing a blister machine is the very good choice for you. Since our RICH PACKING establishment in 1993, we have been manufacturing blister machines for over nearly 30 years.
Secondly, after you purchasing the machine, you must need it to be used for several years, so the follow-up maintenance and the after-sales service of the blister machine is the second link you must to be paid attention to. Our RICH PACKING after-sales service team is cover the global area, and we will provide you with the overseas on-site services when you need to provide services.
*** Technical parameter
| | |
| --- | --- |
| Model | DPP-90R |
| Blanking | 10~40times/min |
| Production Capacity | 2300plates/h |
| Max. Shaping Dia. And Depth | 80*110*15mm Max. Depth26mm(custom-made) |
| Standard Travel Range | 30~91mm |
| Standard Plate | 80*57mm |
| Power of Main Motor | 0.75kW |
| Total Power | 2.4kW |
| Power | 380V/220V/50Hz |
| Vacuum | 0.4-0.6Mpa |
| Noise | <75dBA |
| Thickness and Width of PVC | 0.15~0.5*120mm |
| Thickness and Width of PTP | 0.02~0.035*120mm |
| Dialyzing Paper | 50~100g*120mm |
| Mold Cooling | Running water or circulating water |
| Weight | Net weight350 kg Gross weight390 kg |
| Overall Size of Machine | 1996*592*1229 mm |