Automated Pill Hard Capsule Filling Machine NJP-1500D
Our 1500D ultra-high-volume automatic capsule manufacturing and filling machine has solved the difficult problem of keeping the machine running stably for a long time from the early stage of manufacturing. We designed a built-in cam for the core component of the capsule machine. And the 1500D sensor axis runs on the trajectory set inside the cam, and the whole process of looking outwards from up, down, left, and right is very smooth, prompting the turntable of the entire capsule machine to always run on the same plane.
*** Applications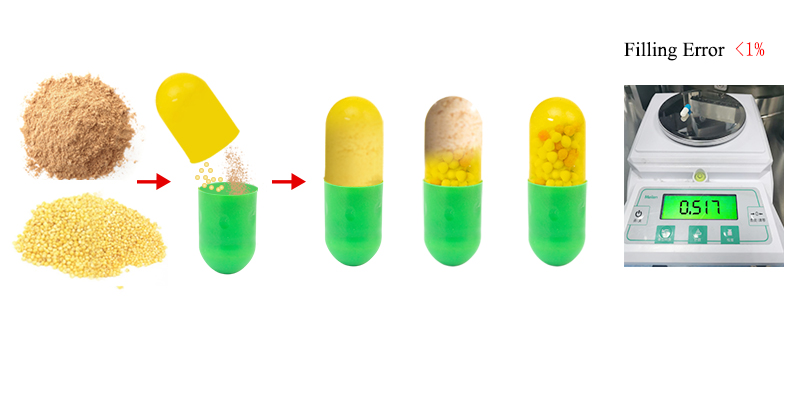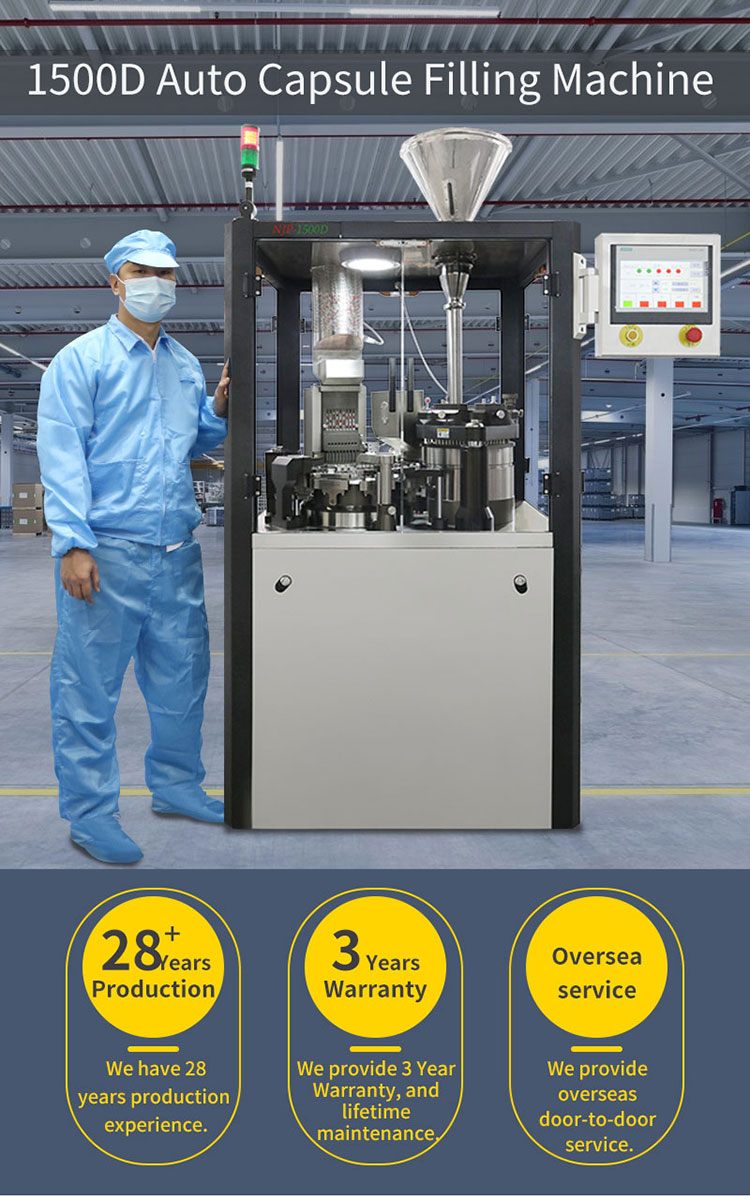 *** Technical parameter
| | |
| --- | --- |
| Name | Pill Automated Hard Capsule Filling Machine |
| Production capacity | 90000 pcs/h |
| Net weight of machine | 1200Kg |
| Overall size of machine | 900×870×1950mm |
| Power | 380/220V 50Hz |
| Total power | 5.5KW |
*** Special fixed filling rod setting of NJP1500D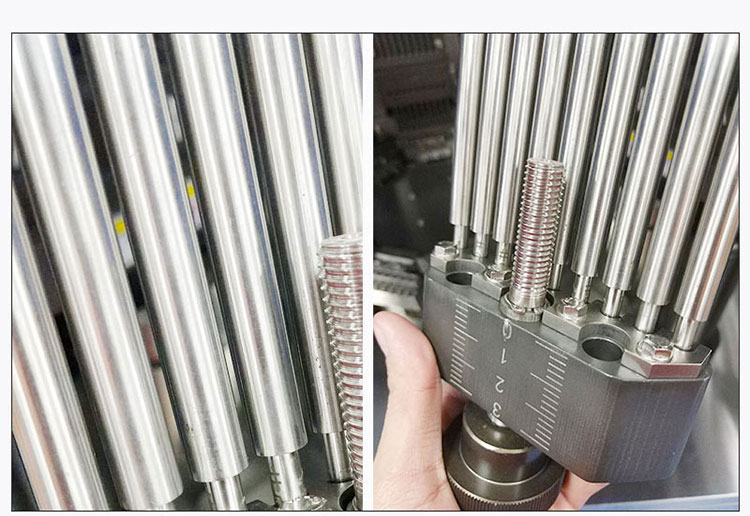 *** Super strong vacuum powder extraction device in 1500d.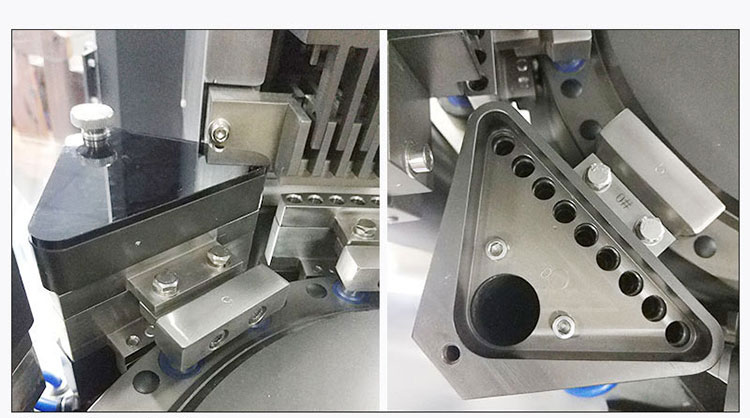 *** Super strong vacuum powder collection device of 1500D.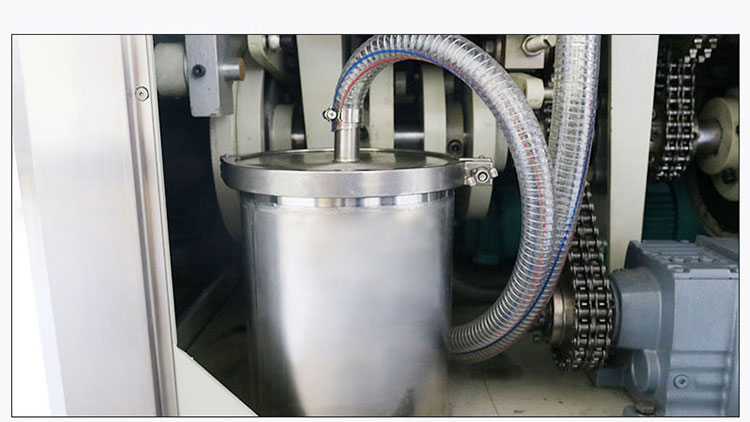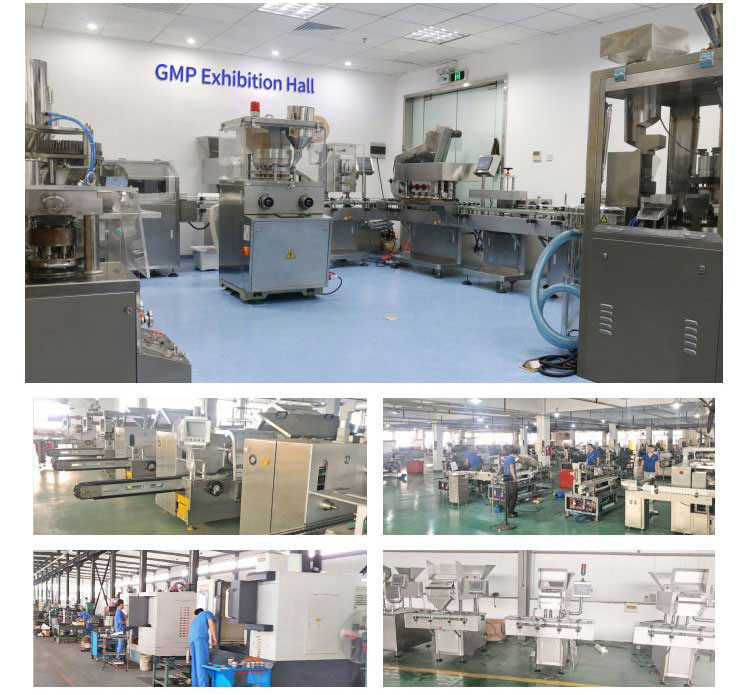 ***
According to our company's market survey on the use of the capsule machine, through our capsule machine factory personnel visited customers, it was found that when many customers use fully automatic capsule production machinery, it often happens that the outside of the capsule filling rod is stained after the capsule machine runs for a long time. In the case of full material, factory operators are often shut down for maintenance and cleaning due to the bad conditions of the capsule machine.
In response to this kind of capsule machine, we conducted a lot of data analysis and field investigation before manufacturing the 1500D, and found that this was caused by some problems in the material of the filling rod itself and the post-polishing procedure. Therefore, the key to solving this problem is to use more advanced and high-quality stainless steel materials for the filling rod of the capsule machine, and then assist the electronic stepless polishing technology to maximize the 1500D capsule machine to improve the problem of material adhesion.