Automatic Empty Pill Capsule Filling Machine NJP-1500D
Our njp1500d fully active sub high speed capsule filling machine is an excellent D-type capsule making machine. The volume of njp1500d is smaller than that of similar products, but the production speed is also very fast, reaching 1500 capsules per minute. Njp1500d is different from the old product in that it performs the disposal and upgrading of type C beside the turntable, filling and waste disposal tasks.
*** Applications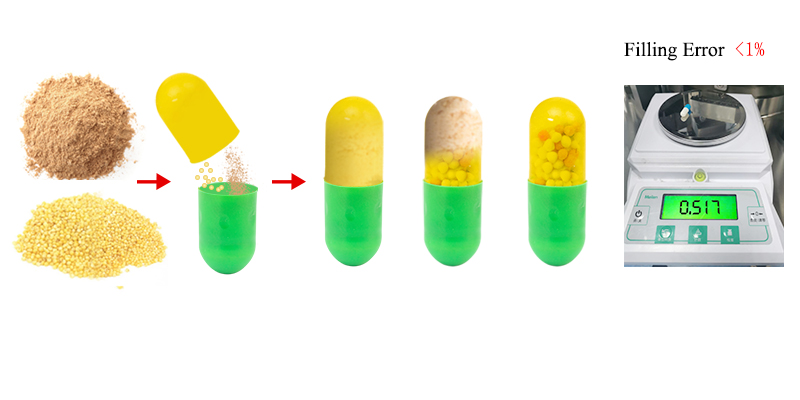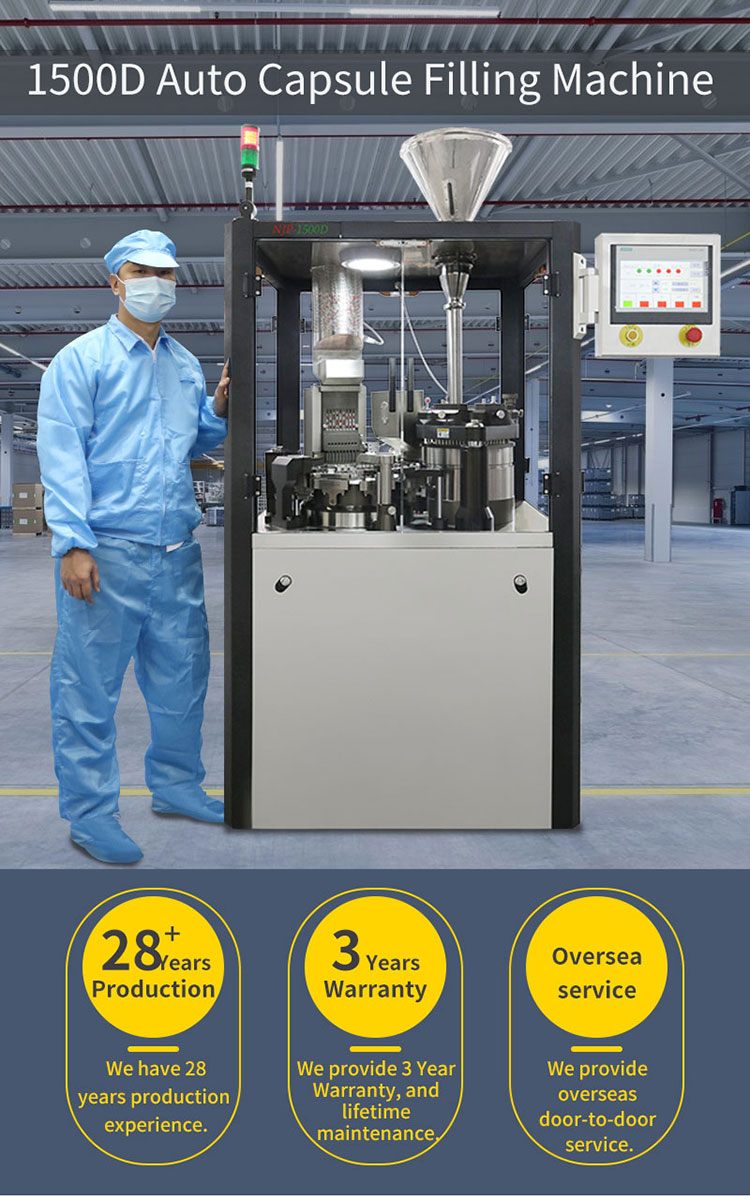 *** Technical parameter
| | |
| --- | --- |
| Name | Automatic hard gelatin capsule filling machine |
| Production capacity | 90000 pcs/h |
| Net weight of machine | 1200Kg |
| Overall size of machine | 900×870×1950mm |
| Power | 380/220V 50Hz |
| Total power | 5.5KW |
*** Excellent machine material of NJP1500D
The whole fuselage is made of 304 high quality stainless steel, while the core part is made of seven series aviation aluminum in 1500D.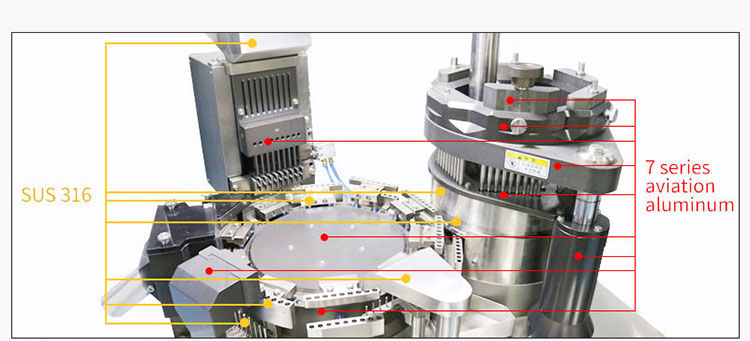 *** The Double sealing rubber ring is used on 1500d.
It's better for the long life of the 1500D machine.
*** Perfect detection system of 1500D.
Ensure the customer's long-term operation and production of 1500D.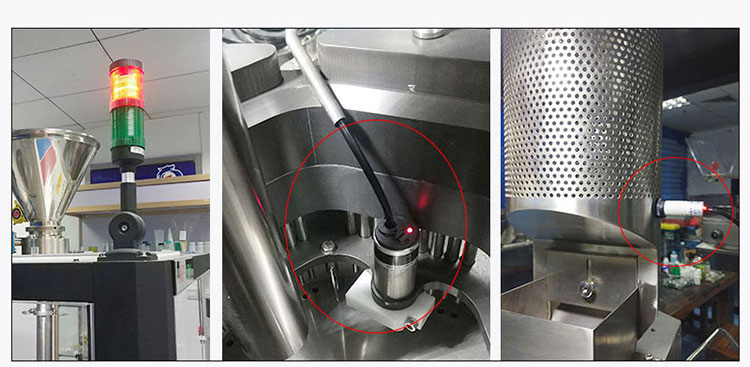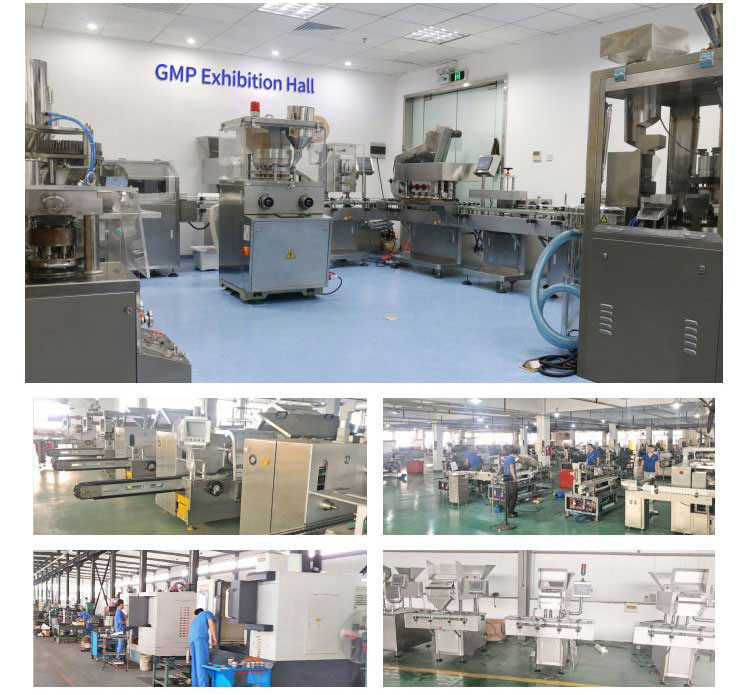 ***
After our long-term market investigation and field research in capsule making machine. In the process ofwhenfilling capsules, there will be some errors such astheincorrect separation of capsules or thecapsule rupture or lack of materials or material overflow and so on. In order to improve the working accuracy of the 1500D capsule filling machine, we installed a vacuum suction device after the filling material working position 1500D which is the function of weeding waste. If the 1500D working position is wrong, the1500Dsystem will automatically detect the waste port. Throughthe 1500Dhigh-pressure air, the capsule shell is separated from the material and the material is finally put into the 1500D recycling bucket, so as to achieve the purpose of no waste in 1500D.